Features
Best New Young Adult Science Fiction, Fantasy, Horror Books in December 2018
Here are the best new young adult science fiction and fantasy books in December 2018, and of the year.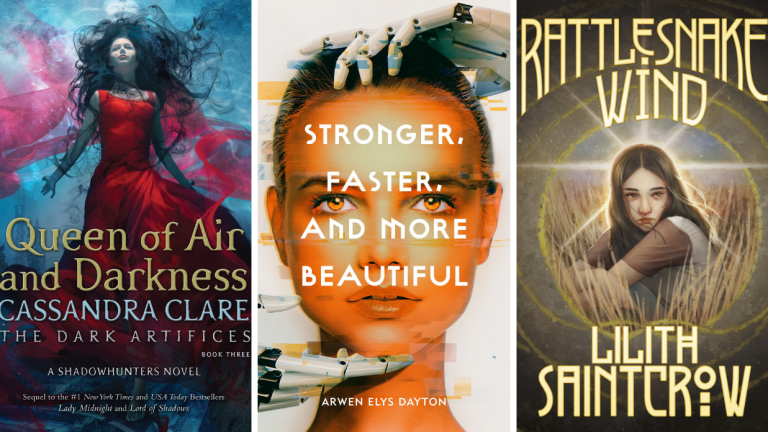 Some of the most exciting science fiction and fantasy stories are happening in young adult fiction. From Justina Ireland's undead Civil War alternate history Dread Nationto Sara Raasch's queer pirate thriller These Rebel Wavesto Tara Sim's time-hopping follow-up to Timekeeper, there's a lot to like about 2018.
We've listed up some of Den of Geek's most anticipated young adult genre reads, complete with information on when they will be published and what type of read they are (i.e. standalone, first in series, etc.).
Scroll through to learn about all of the best new young adult fantasy and science fiction reads of 2018…
Best New Young Adult Science Fiction & Fantasy Books in December 2018
Stronger, Faster, and More Beautiful by Arwen Elys Dayton
Type: AnthologyPublisher: Delacorte PressRelease date: December 4th
The future is curious.

STRONGER

Today our bodies define us. We color our hair; tattoo our skin; pierce our ears, brows, noses. We lift weights, run miles, break records. We are flesh and blood and bone.

FASTER

Tomorrow has different rules. The future is no longer about who we are–it's about who we want to be. If you can dream it, you can be it. Science will make us smarter, healthier, flawless in every way. Our future is boundless.

MORE BEAUTIFUL

This is a story that begins tomorrow. It's a story about us. It's a story about who comes after us. And it's a story about perfection. Because perfection has a way of getting ugly.

Read Stronger, Faster, and More Beautiful by Arwen Elys Dayton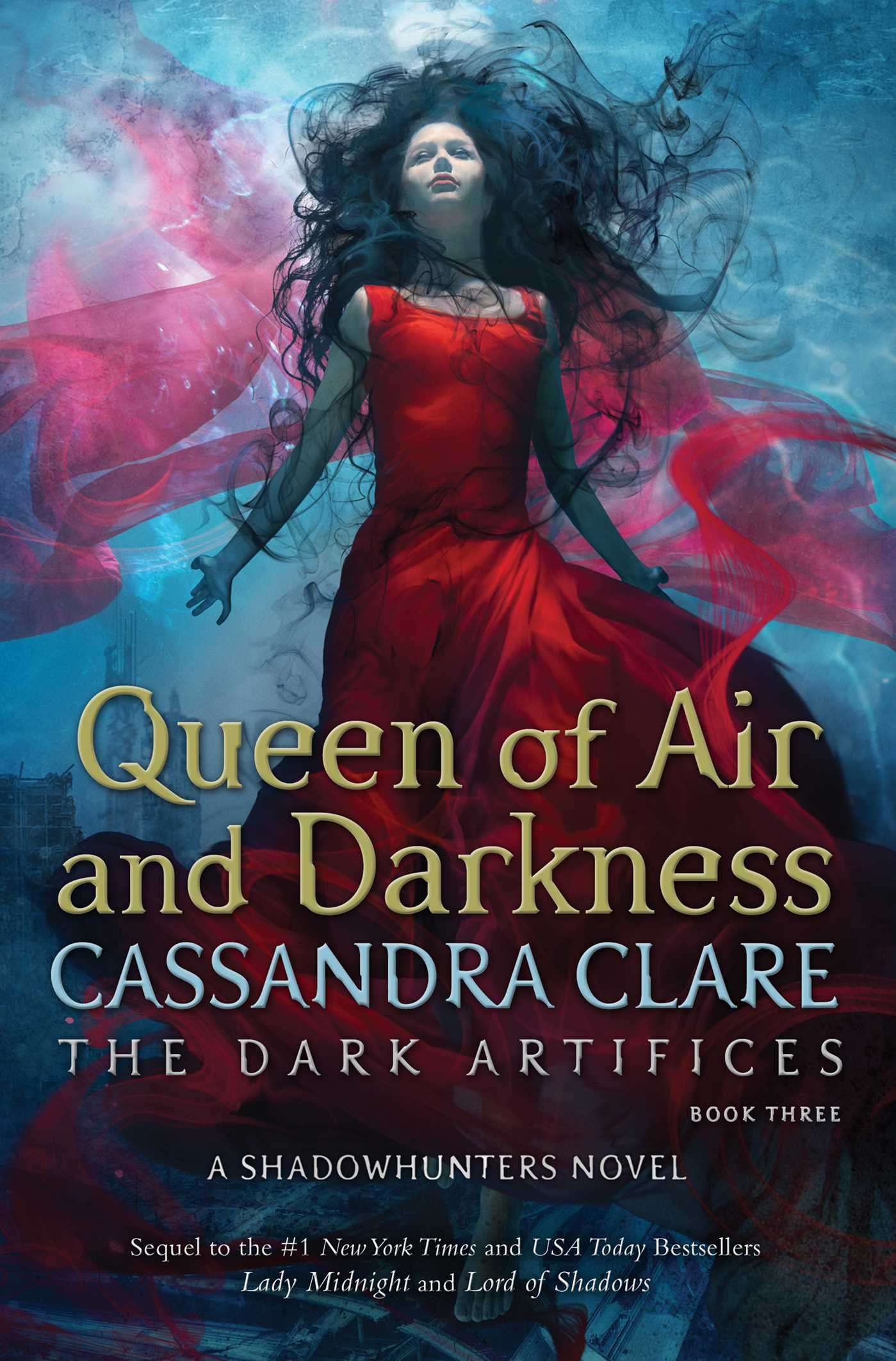 Queen of Air and Darkness by Cassandra Clare
Type: Books two in the Dark Artifices seriesPublisher: Margaret K. McElderry BooksRelease date: December 4th
What if damnation is the price of true love?

Innocent blood has been spilled on the steps of the Council Hall, the sacred stronghold of the Shadowhunters. In the wake of the tragic death of Livia Blackthorn, the Clave teeters on the brink of civil war. One fragment of the Blackthorn family flees to Los Angeles, seeking to discover the source of the disease that is destroying the race of warlocks. Meanwhile, Julian and Emma take desperate measures to put their forbidden love aside and undertake a perilous mission to Faerie to retrieve the Black Volume of the Dead. What they find in the Courts is a secret that may tear the Shadow World asunder and open a dark path into a future they could never have imagined. Caught in a race against time, Emma and Julian must save the world of Shadowhunters before the deadly power of the parabatai curse destroys them and everyone they love.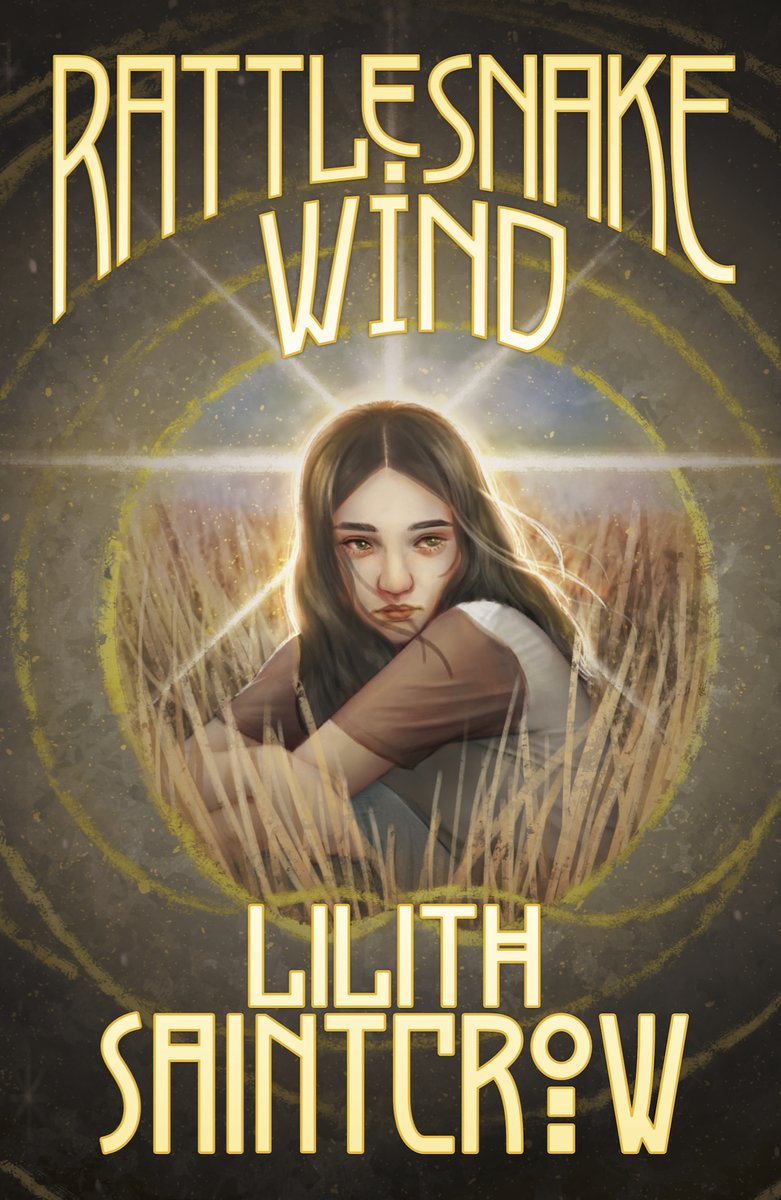 Rattlesnake Wind by Lilith Saintcrow
Type: Standalone novelPublisher: FiresideRelease date: December 11th
Desiree Sarpe's family–now without their domineering patriarch–is busy creating a new life on Wyoming's plains. To Dez, magic hides in the grass, and especially in the wind–and she is about to find out that magic is real, bloody, and on the hunt for the perfect victims.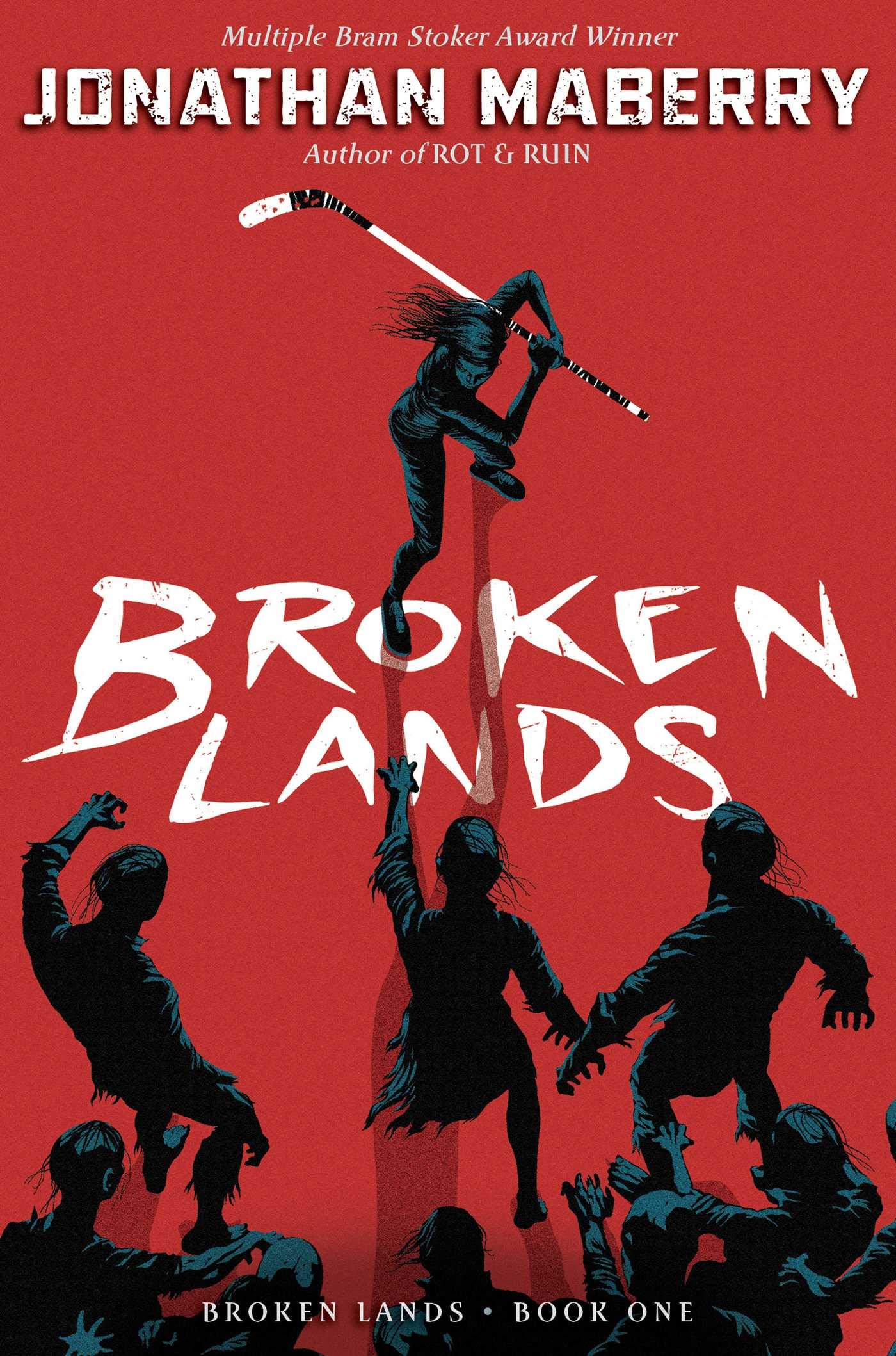 Broken Lands by Jonathan Maberry
Type: New series set in world of the Rot & Ruin seriesPublisher: Simon & Schuster Books for Young ReadersRelease date: December 11th
New York Times bestselling author Jonathan Maberry returns to the world of Rot & Ruin with this first novel in a brand-new series that's more thrilling and filled with exceptionally terrifying adventures.

Ever since her mother's death, Gabriella "Gutsy" Gomez has spent her days flying under the radar. But when her mother's undead body is returned to her doorstep from the grave and Gutsy witnesses a pack of ravagers digging up Los Muertos—her mother's name for the undead—she realizes that life finds you no matter how hard you try to hide from it.

Meanwhile, Benny Imura and his gang set out on a journey to finish what Captain Joe Ledger started: they're going to find a cure. After what they went through in the Rot and Ruin, they think they've seen it all, but as they venture into new and unexplored territory, they soon learn that the zombies they fought before were nothing compared to what they'll face in the wild beyond the peace and safety of their fortified town.
The Fork, The Witch, and the Worm: Tales From 
Alagaësia by Christopher Paolini
Type: Short stories set in the Eragon universePublisher: Knopf Books For Young ReadersRelease date: December 31st
A wanderer and a cursed child. Spells and magic. And dragons, of course. Welcome back to the world of Alagaësia.

It's been a year since Eragon departed Alagaësia in search of the perfect home to train a new generation of Dragon Riders. Now he is struggling with an endless sea of tasks: constructing a vast dragonhold, wrangling with suppliers, guarding dragon eggs, and dealing with belligerent Urgals and haughty elves. Then a vision from the Eldunarí, unexpected visitors, and an exciting Urgal legend offer a much-needed distraction and a new perspective.

This volume features three original stories set in Alagaësia, interspersed with scenes from Eragon's own unfolding adventure. Included is an excerpt from the memoir of the unforgettable witch and fortune-teller Angela the herbalist . . . penned by Angela Paolini, the inspiration for the character, herself!

Relish the incomparable imagination of Christopher Paolini in this thrilling new collection of stories based in the world of the Inheritance Cycle. Includes four new pieces of original art by the author.

Read The Fork, the Witch, and the Worm by Christopher Paolini
Read an exclusive excerpt from The Fork, the Witch, and the Worm here.
Best New Young Adult Science Fiction & Fantasy Books in November 2018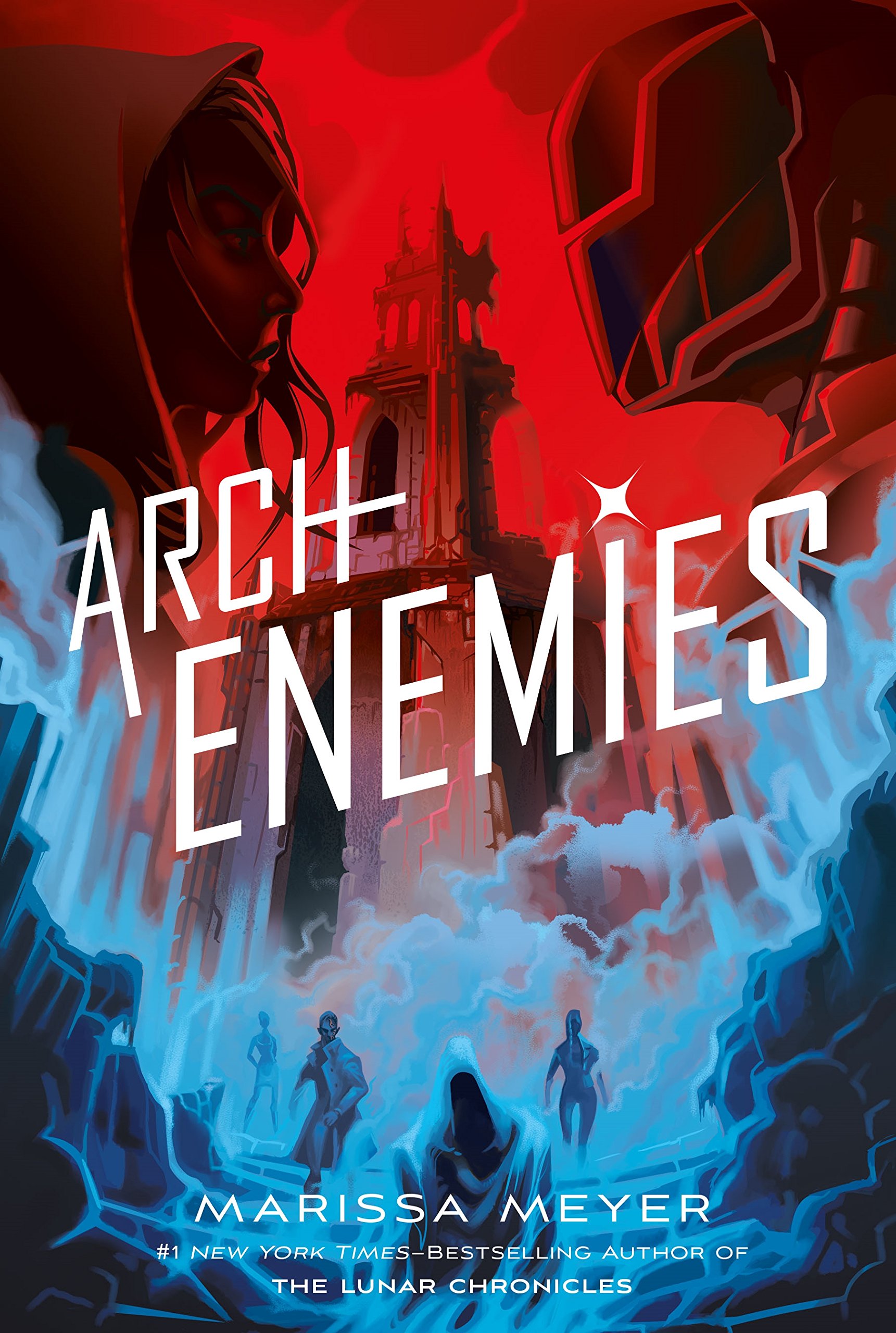 Archenemies by Marissa Meyer
Type: Second book in the Renegades trilogyPublisher: Feiwel & FriendsRelease date: November 6th
The Renegades Trilogy continues, in this fiercely awaited second installment after the New York Times-bestselling Renegades by Marissa Meyer, author of the Lunar Chronicles. 

Now a New York Times Bestseller!

Time is running out.Together, they can save the world.But they each other's worst nightmare.

Nova's double life is about to get a lot more complicated:

As Insomnia, she is a full-fledged member of the Renegades, a syndicate of powerful and beloved superheroes. She works with Adrian's patrol unit to protect the weak and maintain order in Gatlon City.

As Nightmare, she is an Anarchist – a group of of villains who are determined to destroy the Renegades. Nova wants vengeance against the so-called heroes who once failed her when she needed them most.

But as Nova, her feelings for Adrian are deepening, despite the fact that he is the son of her sworn enemies and, unbeknownst to Nova, he has some dangerous secrets of his own.

In this second installment of the Renegades trilogy, Nova, Adrian, and the rest of their crew – Ruby, Oscar, and Danna — are faced with escalating crime in Gatlon City, while covert weapons and conflicting missions have Nova and Adrian questioning not only their beliefs about justice, but also the feelings they have for each other.

The line between good and evil has been blurred, but what's clear to them both is that too much power could mean the end of their city – and the world – as they know it.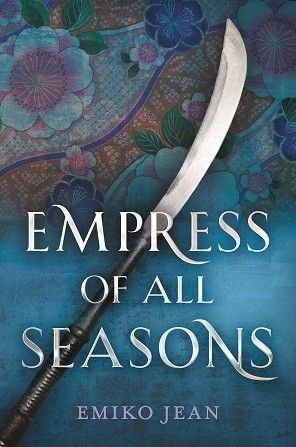 Empress of All Seasons by Emiko Jean
Type: StandalonePublisher: HMH Books For Young ReadersRelease date: November 6th
In a palace of illusions, nothing is what it seems.

Each generation, a competition is held to find the next empress of Honoku. The rules are simple. Survive the palace's enchanted seasonal rooms. Conquer Winter, Spring, Summer, and Fall. Marry the prince. All are eligible to compete–all except yōkai, supernatural monsters and spirits whom the human emperor is determined to enslave and destroy. 

Mari has spent a lifetime training to become empress. Winning should be easy. And it would be, if she weren't hiding a dangerous secret. Mari is a yōkai with the ability to transform into a terrifying monster. If discovered, her life will be forfeit. As she struggles to keep her true identity hidden, Mari's fate collides with that of Taro, the prince who has no desire to inherit the imperial throne, and Akira, a half-human, half-yōkai outcast.

Torn between duty and love, loyalty and betrayal, vengeance and forgiveness, the choices of Mari, Taro, and Akira will decide the fate of Honoku in this beautifully written, edge-of-your-seat YA fantasy.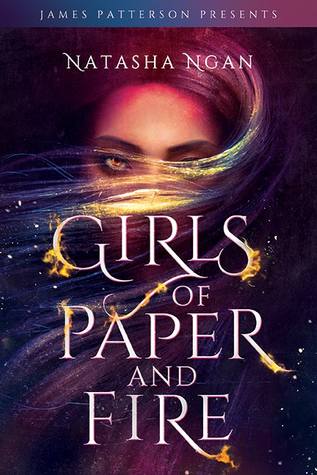 Girls of Paper and Fire by Natasha Ngan
Type: First book in trilogyPublisher: James Patterson
Release date: November 6th
Each year, eight beautiful girls are chosen as Paper Girls to serve the king. It's the highest honor they could hope for…and the most demeaning. This year, there's a ninth. And instead of paper, she's made of fire. 

In this richly developed fantasy, Lei is a member of the Paper caste, the lowest and most persecuted class of people in Ikhara. She lives in a remote village with her father, where the decade-old trauma of watching her mother snatched by royal guards for an unknown fate still haunts her. Now, the guards are back and this time it's Lei they're after — the girl with the golden eyes whose rumored beauty has piqued the king's interest.Over weeks of training in the opulent but oppressive palace, Lei and eight other girls learns the skills and charm that befit a king's consort. There, she does the unthinkable — she falls in love. Her forbidden romance becomes enmeshed with an explosive plot that threatens her world's entire way of life. Lei, still the wide-eyed country girl at heart, must decide how far she's willing to go for justice and revenge.Read Girls of Paper and Fire by Natasha Ngan
Outrun the Wind by Elizabeth Tammi
Type: StandalonePublisher: FluxRelease date: November 27th
The Huntresses of Artemis must obey two rules: never disobey the goddess, and never fall in love. After being rescued from a harrowing life as an Oracle of Delphi, Kahina is glad to be a part of the Hunt; living among a group of female warriors gives her a chance to reclaim her strength. But when a routine mission goes awry, Kahina breaks the first rule in order to save the legendary huntress Atalanta.
Best New Young Adult Science Fiction & Fantasy Books in October 2018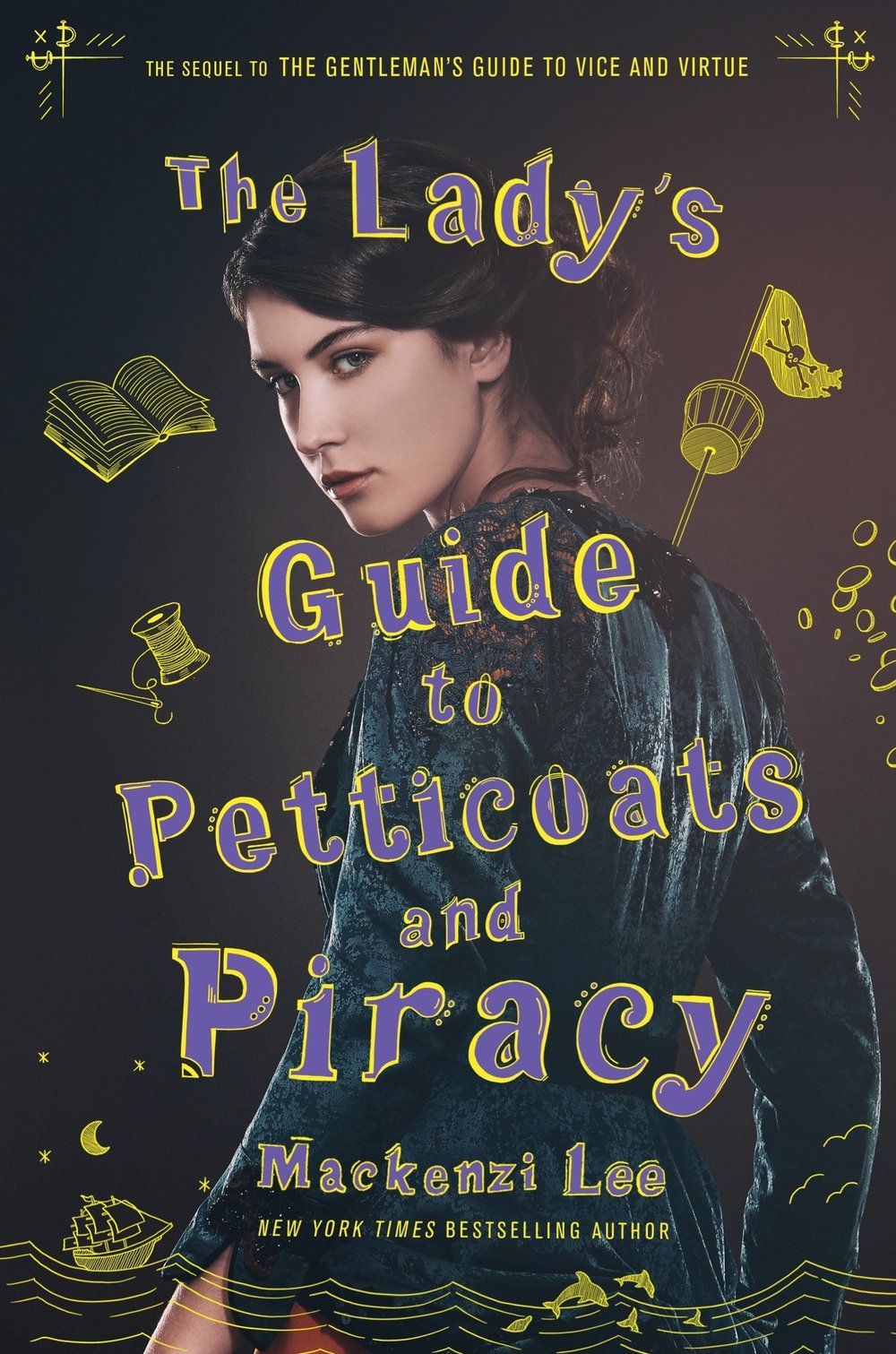 The Lady's Guide to Petticoats and Piracy by Mackenzi Lee
Type: Follow-up to The Gentleman's Guide to Vice and VirtuePublisher: Katherine Tegen BooksRelease date: October 2
A year after an accidentally whirlwind grand tour with her brother Monty, Felicity Montague has returned to England with two goals in mind—avoid the marriage proposal of a lovestruck suitor from Edinburgh and enroll in medical school. However, her intellect and passion will never be enough in the eyes of the administrators, who see men as the sole guardians of science.

But then a window of opportunity opens—a doctor she idolizes is marrying an old friend of hers in Germany. Felicity believes if she could meet this man he could change her future, but she has no money of her own to make the trip. Luckily, a mysterious young woman is willing to pay Felicity's way, so long as she's allowed to travel with Felicity disguised as her maid.

In spite of her suspicions, Felicity agrees, but once the girl's true motives are revealed, Felicity becomes part of a perilous quest that leads them from the German countryside to the promenades of Zurich to secrets lurking beneath the Atlantic.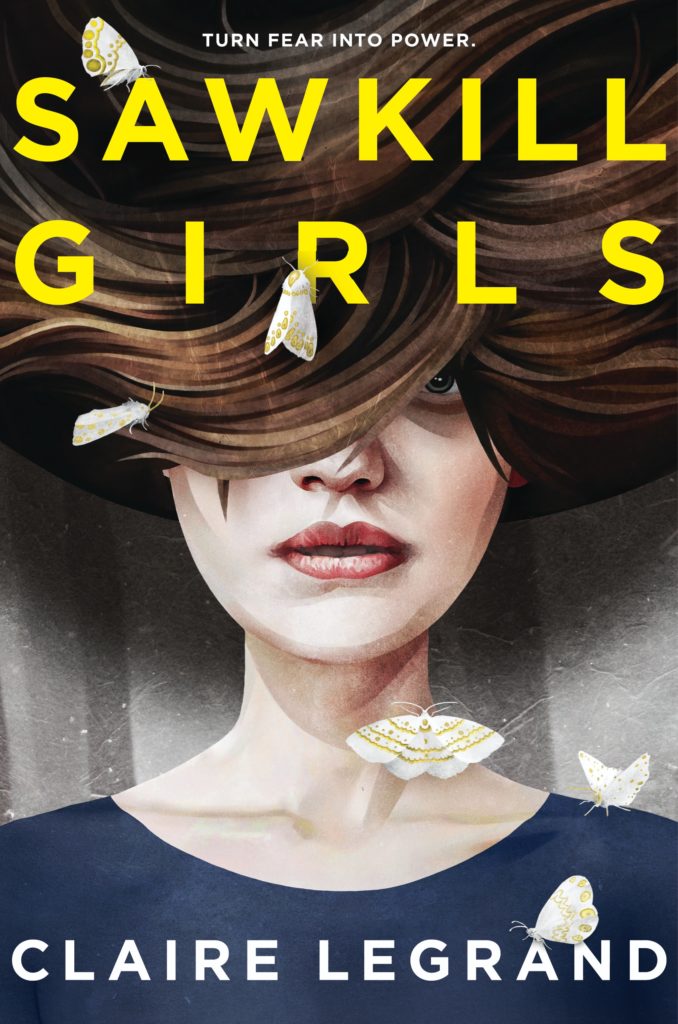 Sawkill Girls by Claire Legrand
Type: Standalone novelPublisher: Katherine Tegen BooksRelease date: October 2
From the New York Times bestselling author of Furyborn comes a breathtaking and spine-tingling novel about three teenage girls who face off against an insidious monster that preys upon young women. Perfect for fans of Victoria Schwab and Stranger Things.

Who are the Sawkill Girls?

Marion: The newbie. Awkward and plain, steady and dependable. Weighed down by tragedy and hungry for love she's sure she'll never find.

Zoey: The pariah. Luckless and lonely, hurting but hiding it. Aching with grief and dreaming of vanished girls. Maybe she's broken—or maybe everyone else is.

Val: The queen bee. Gorgeous and privileged, ruthless and regal. Words like silk and eyes like knives; a heart made of secrets and a mouth full of lies.

Their stories come together on the island of Sawkill Rock, where gleaming horses graze in rolling pastures and cold waves crash against black cliffs. Where kids whisper the legend of an insidious monster at parties and around campfires. Where girls have been disappearing for decades, stolen away by a ravenous evil no one has dared to fight…until now.
Crown of Thunder by Tochi Onyebuchi
Type: Sequel to Beasts Made of NightPublisher: RazorbillRelease date: October 16th
In the sequel to the acclaimed Beasts Made of Night, Taj has escaped Kos, but Queen Karima will go to any means necessary–including using the most deadly magic–to track him down.

Taj is headed west, but the consequences of leaving Kos behind confront him at every turn. Innocent civilians flee to refugee camps as Karima's dark magic continues to descend on the city. Taj must return, but first he needs a plan. 

With Arzu's help, Taj and Aliya make it to the village of her ancestors, home of the tastahlik–sin-eaters with Taj's same ability to both battle and call forth sins. As Taj comes to terms with his new magic, he realizes there are two very different groups of tastahlik–one using their powers for good, the other for more selfish ends. 

Aliya is struggling with her own unique capabilities. She's immersed in her work to uncover the secret to Karima's magic, but her health begins to mysteriously deteriorate. With the help of a local western mage, Aliya uncovers her true destiny–a future she's not sure she wants. 

As Taj and Aliya explore their feelings for each other and Arzu connects with her homeland, the local westerners begin to question Taj's true identity. Karima is on his heels, sending dark warnings to the little village where he's hiding. Taj will have to go back and face her before she sends her most deadly weapon–Taj's former best friend, Bo.

Taj is headed west, but the consequences of leaving Kos behind confront him at every turn. Innocent civilians flee to refugee camps as Karima's dark magic continues to descend on the city. Taj must return, but first he needs a plan. 

With Arzu's help, Taj and Aliya make it to the village of her ancestors, home of the tastahlik–sin-eaters with Taj's same ability to both battle and call forth sins. As Taj comes to terms with his new magic, he realizes there are two very different groups of tastahlik–one using their powers for good, the other for more selfish ends. 

Aliya is struggling with her own unique capabilities. She's immersed in her work to uncover the secret to Karima's magic, but her health begins to mysteriously deteriorate. With the help of a local western mage, Aliya uncovers her true destiny–a future she's not sure she wants. 

As Taj and Aliya explore their feelings for each other and Arzu connects with her homeland, the local westerners begin to question Taj's true identity. Karima is on his heels, sending dark warnings to the little village where he's hiding. Taj will have to go back and face her before she sends her most deadly weapon–Taj's former best friend, Bo.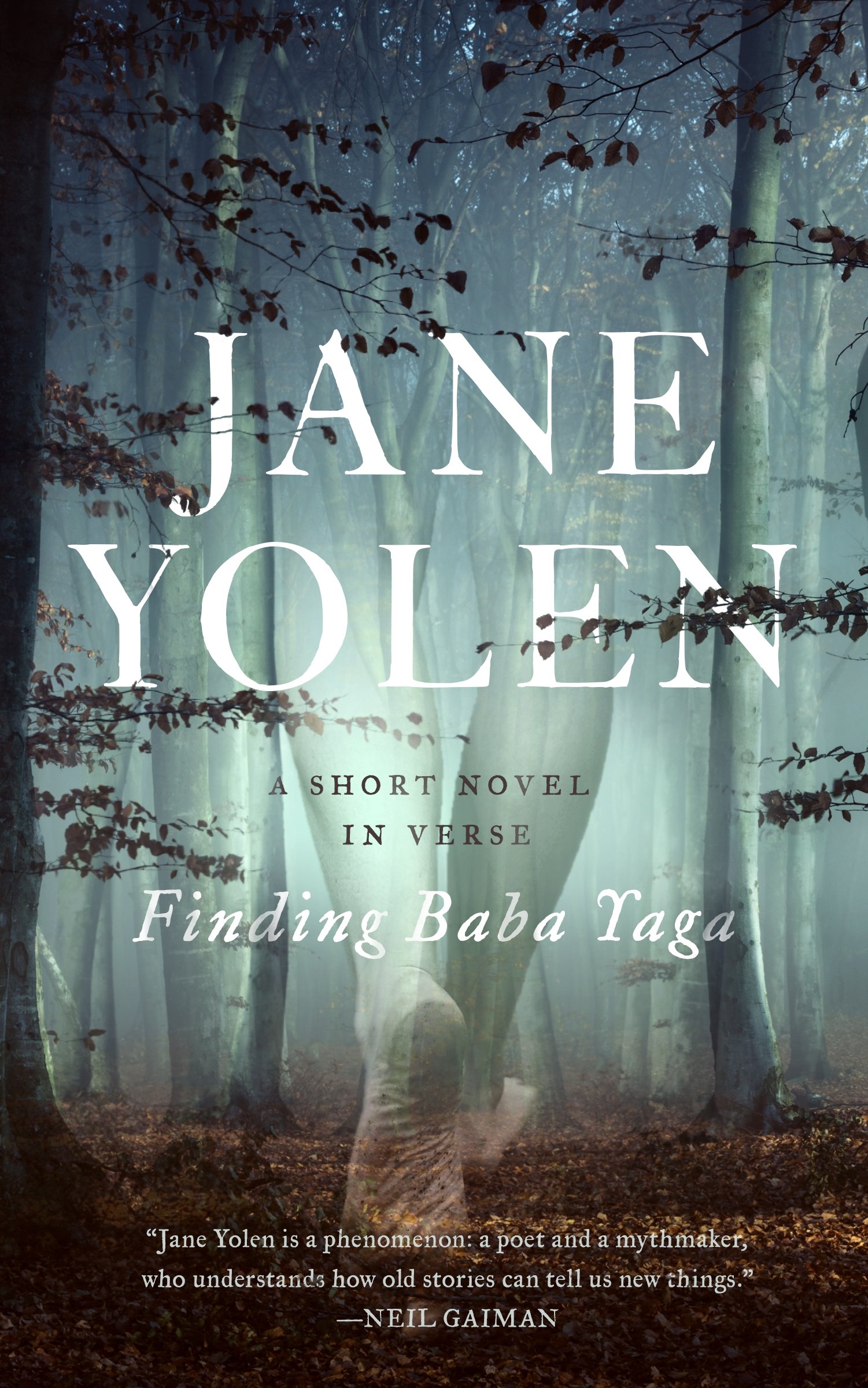 Finding Baba Yaga by Jane Yolen
Type: A short novel in versePublisher: Tor.com PublishingRelease date: October 30th
Finding Baba Yaga is a mythic yet timely novel-in-verse by the beloved and prolific New York Times bestselling author and poet Jane Yolen, "the Hans Christian Andersen of America" (Newsweek).

A young woman discovers the power to speak up and take control of her fate—a theme that has never been more timely than it is now…

You think you know this story.You do not.

A harsh, controlling father. A quiescent mother. A house that feels like anything but a home. Natasha gathers the strength to leave, and comes upon a little house in the wood: A house that walks about on chicken feet and is inhabited by a fairy tale witch. In finding Baba Yaga, Natasha finds her voice, her power, herself….

"Jane Yolen is a phenomenon: a poet and a mythmaker, who understands how old stories can tell us new things. We are lucky to have her."—Neil Gaiman
Further reading: Best New Science Fiction Books
Further reading: Best New Fantasy Books
Further reading: Best New Horror Books
Best New Young Adult Science Fiction & Fantasy Books in September 2018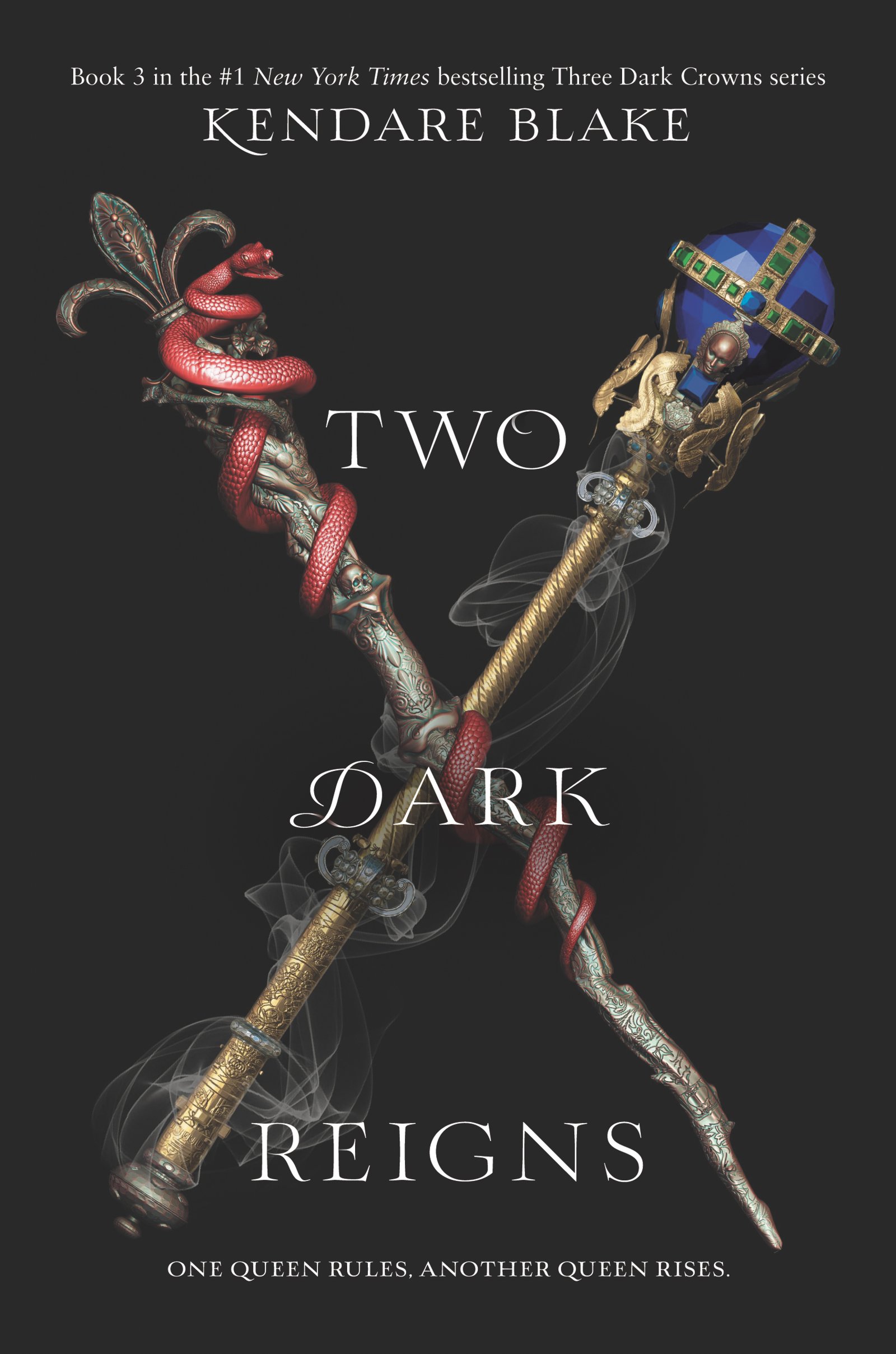 Two Dark Reigns by Kendare Blake
Type: Third book in Three Dark Crowns seriesPublisher: HarperTeenRelease date: September 4
#1 New York Times bestselling author Kendare Blake returns with the highly anticipated third book in the Three Dark Crowns series! And while Arsinoe, Mirabella, and Katharine all have their own scores to settle, they aren't the only queens stirring things up on Fennbirn Island.

Queen Katharine has waited her entire life to wear the crown. But now that she finally has it, the murmurs of dissent grow louder by the day. There's also the alarming issue of whether or not her sisters are actually dead—or if they're waiting in the wings to usurp the throne.

Mirabella and Arsinoe are alive, but in hiding on the minland and dealing with a nightmare of their own: being visited repeatedly by a specter they think might be the fabled Blue Queen. Though she says nothing, her rotting, bony finger pointing out to sea is clear enough: return to Fennbirn.  

Jules, too, is in a strange place—in disguise. And her only confidants, a war-gifted girl named Emilia and her oracle friend Mathilde, are urging her to take on a role she can't imagine filling: a legion-cursed queen who will lead a rebel army to Katharine's doorstep.

This is an uprising that the mysterious Blue Queen may have more to do with than anyone could have guessed—or expected.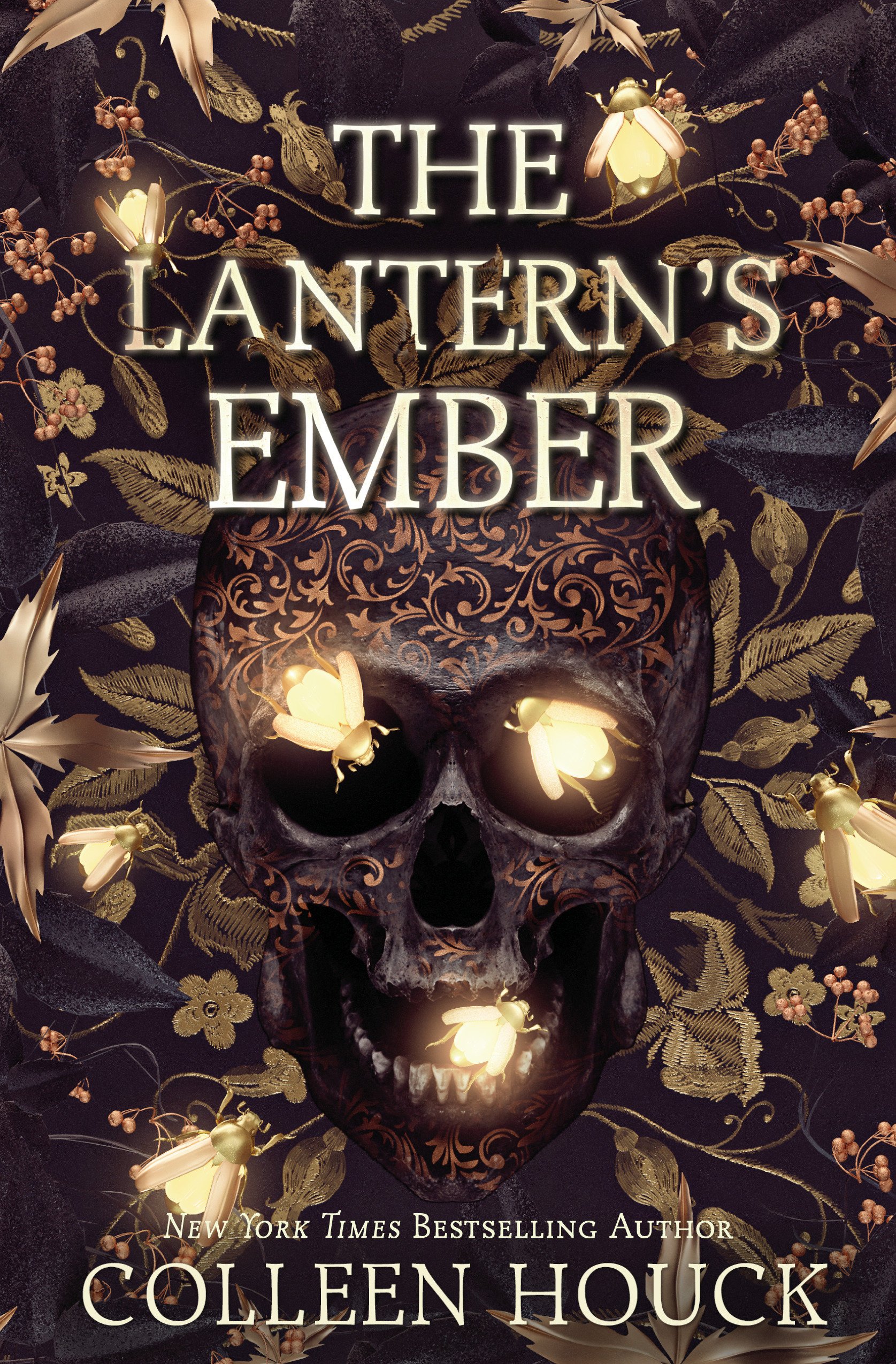 The Lantern's Ember by Colleen Houck
Type: StandalonePublisher: Delacorte PressRelease date: September 11
Welcome to a world where nightmarish creatures reign supreme.

Five hundred years ago, Jack made a deal with the devil. It's difficult for him to remember much about his mortal days. So he focuses on fulfilling his sentence as a Lantern–one of the watchmen who guard the portals to the Otherworld, a realm crawling with every nightmarish creature imaginable. Jack has spent centuries jumping from town to town, ensuring that nary a mortal–or not-so-mortal–soul slips past him. That is, until he meets beautiful Ember O'Dare. 

Seventeen, stubborn, and a natural-born witch, Ember feels a strong pull to the Otherworld. Undeterred by Jack's warnings, she crosses into the forbidden plane with the help of a mysterious and debonair vampire–and the chase through a dazzling, dangerous world is on. Jack must do everything in his power to get Ember back where she belongs before both the earthly and unearthly worlds descend into chaos.

Colleen Houck, the New York Times bestselling author of the Tigers Curse series and Reawakened series, breathes new life into classic folklore in this wild, twisting adventure propelled by the spirit of Halloween.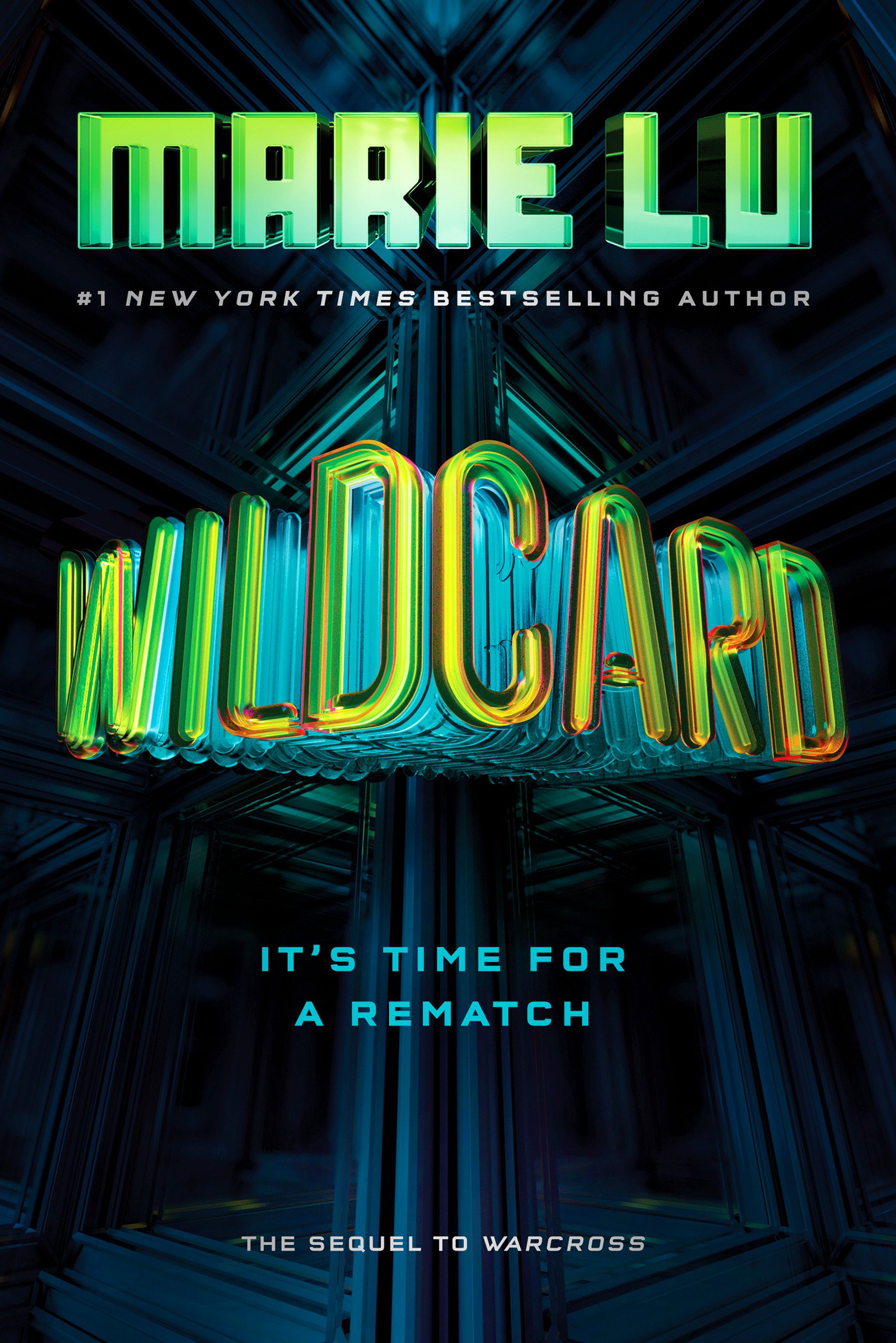 Wildcard by Marie Lu
Type: Second book in Warcross seriesPublisher: G.P. Putnam's Sons Books for Young ReadersRelease date: September 18
Emika Chen barely made it out of the Warcross Championships alive. Now that she knows the truth behind Hideo's new NeuroLink algorithm, she can no longer trust the one person she's always looked up to, who she once thought was on her side.

Determined to put a stop to Hideo's grim plans, Emika and the Phoenix Riders band together, only to find a new threat lurking on the neon-lit streets of Tokyo. Someone's put a bounty on Emika's head, and her sole chance for survival lies with Zero and the Blackcoats, his ruthless crew. But Emika soon learns that Zero isn't all that he seems–and his protection comes at a price.

Caught in a web of betrayal, with the future of free will at risk, just how far will Emika go to take down the man she loves?

In this explosive sequel to the New York Times bestselling Warcross, Marie Lu delivers an addictive finale that will hold you captive till the very last page.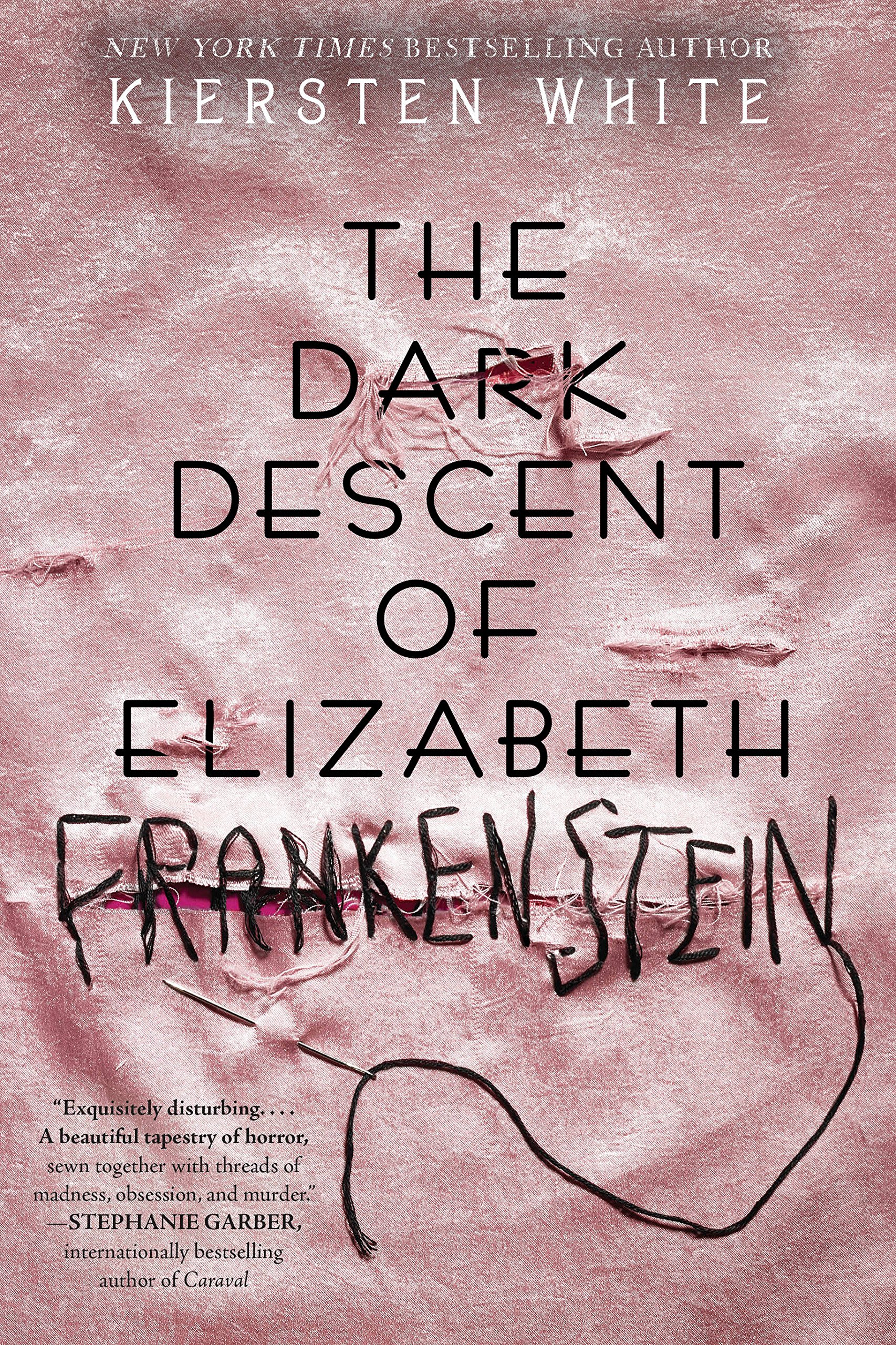 The Dark Descent of Elizabeth Frankenstein by Kiersten White
Type: StandalonePublisher: Delacorte PressRelease date: September 25
Elizabeth Lavenza hasn't had a proper meal in weeks. Her thin arms are covered with bruises from her "caregiver," and she is on the verge of being thrown into the streets . . . until she is brought to the home of Victor Frankenstein, an unsmiling, solitary boy who has everything–except a friend.

Victor is her escape from misery. Elizabeth does everything she can to make herself indispensable–and it works. She is taken in by the Frankenstein family and rewarded with a warm bed, delicious food, and dresses of the finest silk. Soon she and Victor are inseparable. 

But her new life comes at a price. As the years pass, Elizabeth's survival depends on managing Victor's dangerous temper and entertaining his every whim, no matter how depraved. Behind her blue eyes and sweet smile lies the calculating heart of a girl determined to stay alive no matter the cost . . . as the world she knows is consumed by darkness.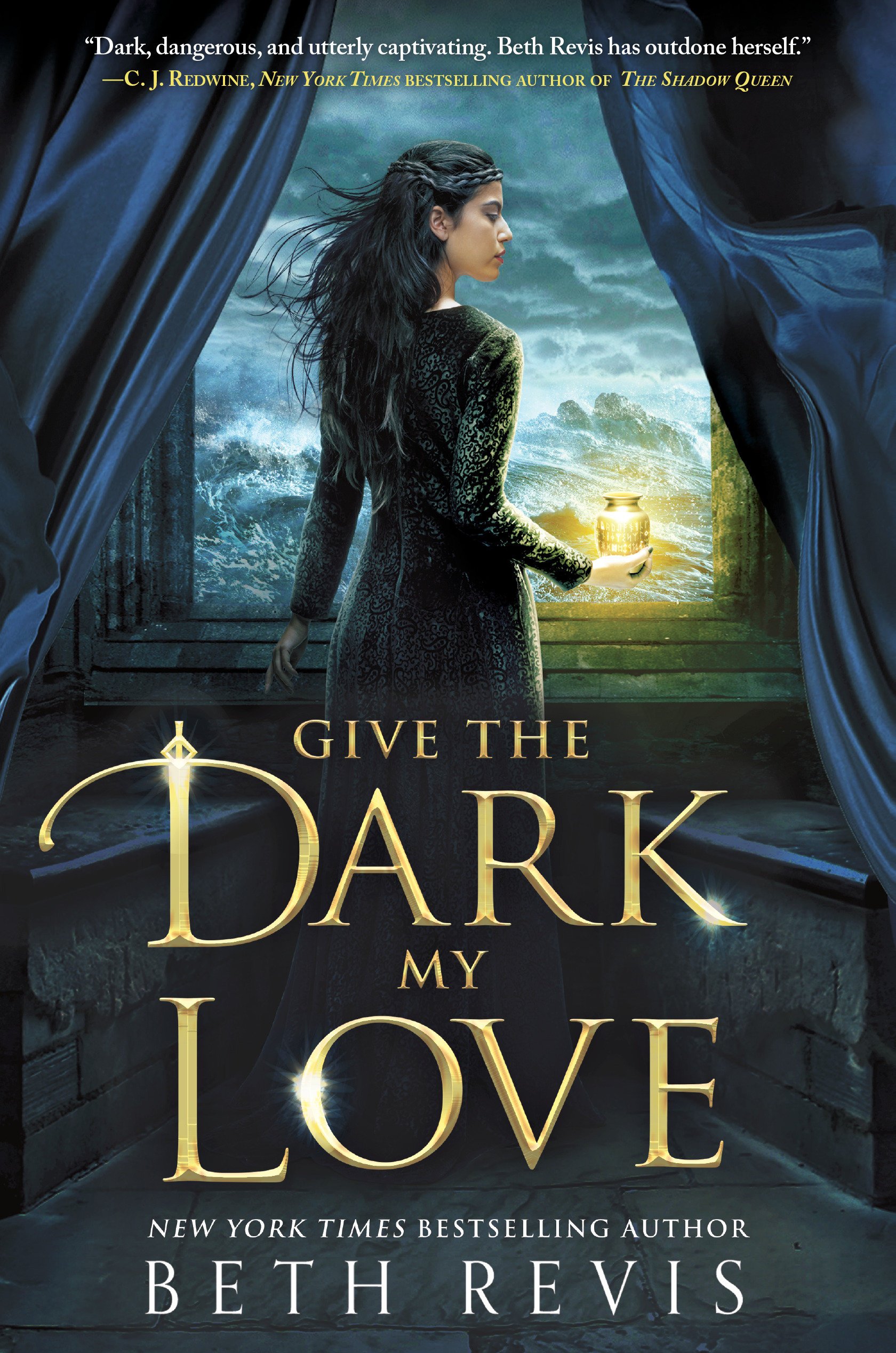 Give the Dark My Love by Beth Revis
Type: StandalonePublisher: RazorbillRelease date: September 25
Seventeen-year-old Nedra Brysstain leaves her home in the rural, northern territories of Lunar Island to attend the prestigious Yugen Academy with only one goal in mind: master the trade of medicinal alchemy. A scholarship student matriculating with the children of Lunar Island's wealthiest and most powerful families, Nedra doesn't quite fit in with the other kids at Yugen.

Until she meets Greggori "Grey" Astor. Grey is immediately taken by the brilliant and stubborn Nedra, who he notices is especially invested in her studies. And that's for a good reason: a deadly plague has been sweeping through the north, and it's making its way toward the cities. With her family's life–and the lives of all of Lunar Island's citizens–on the line, Nedra is determined to find a cure for the plague. 

Grey and Nedra grow close, but as the sickness spreads and the body count rises, Nedra becomes desperate to find a cure. Soon, she finds herself diving into alchemy's most dangerous corners–and when she turns to the most forbidden practice of all, necromancy, even Grey might not be able to pull her from the darkness.
August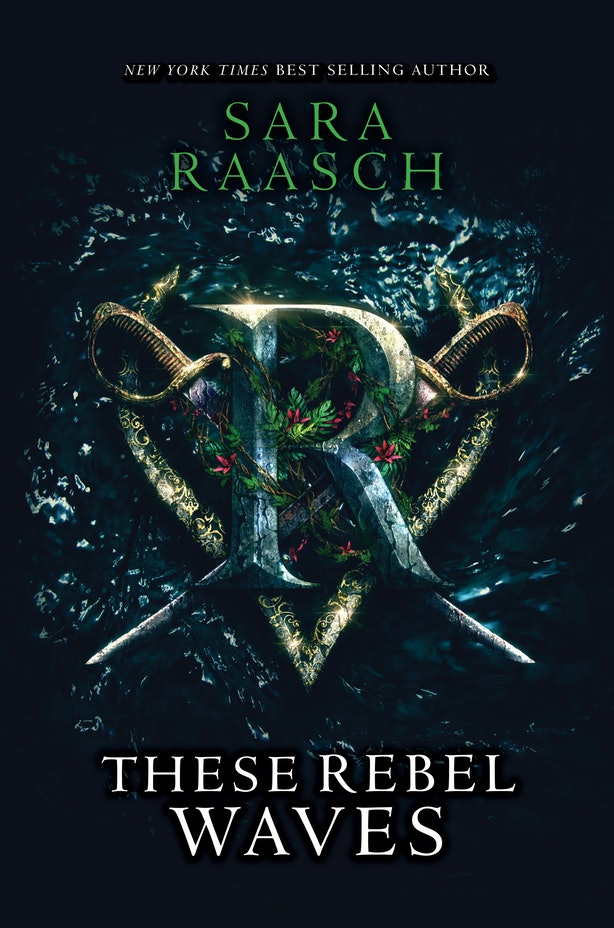 These Rebel Waves by Sara Raasch
Type: First in seriesPublisher: Balzer + BrayRelease date: August 7
Adeluna is a soldier. Five years ago, she helped the magic-rich island of Grace Loray overthrow its oppressor, Argrid, a country ruled by religion. But adjusting to postwar life has not been easy. When an Argridian delegate vanishes during peace talks with Grace Loray's new Council, Argrid demands brutal justice—but Lu suspects something more dangerous is at work.

Devereux is a pirate. As one of the outlaws called stream raiders who run rampant on Grace Loray, he pirates the island's magic plants and sells them on the black market. But after Argrid accuses raiders of the diplomat's abduction, Vex becomes a target. An expert navigator, he agrees to help Lu find the Argridian—but the truth they uncover could be deadlier than any war.

Benat is a heretic. The crown prince of Argrid, he harbors a secret obsession with Grace Loray's forbidden magic. When Ben's father, the king, gives him the shocking task of reversing Argrid's fear of magic, Ben has to decide if one prince can change a devout country—or if he's building his own pyre.

As conspiracies arise, Lu, Vex, and Ben will have to decide who they really are . . . and what they are willing to become for peace.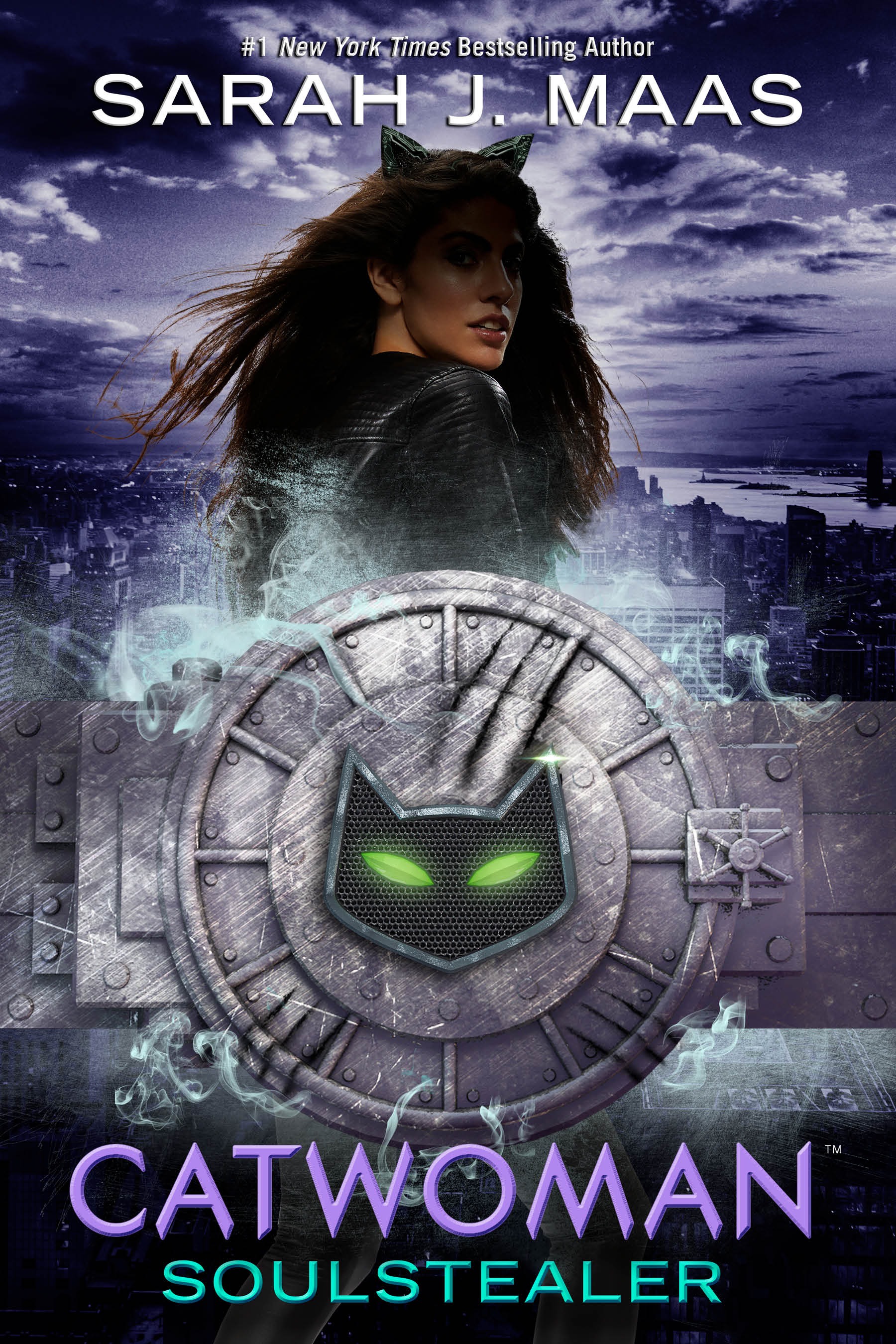 Catwoman: Soulstealer by Sarah J. Maas
Type: Part of DC Icons SeriesPublisher: Random House Books for Young ReadersRelease date: August 7
When the Bat's away, the Cat will play. It's time to see how many lives this cat really has.

Two years after escaping Gotham City's slums, Selina Kyle returns as the mysterious and wealthy Holly Vanderhees. She quickly discovers that with Batman off on a vital mission, Gotham City looks ripe for the taking.

Meanwhile, Luke Fox wants to prove that as Batwing he has what it takes to help people. He targets a new thief on the prowl who has teamed up with Poison Ivy and Harley Quinn. Together, they are wreaking havoc. This Catwoman is clever–she may be Batwing's undoing.

In this third DC Icons book–following Leigh Bardugo's Wonder Woman: Warbringer and Marie Lu's Batman: Nightwalker–Selina is playing a desperate game of cat and mouse, forming unexpected friendships and entangling herself with Batwing by night and her devilishly handsome neighbor Luke Fox by day. But with a dangerous threat from the past on her tail, will she be able to pull off the heist that's closest to her heart?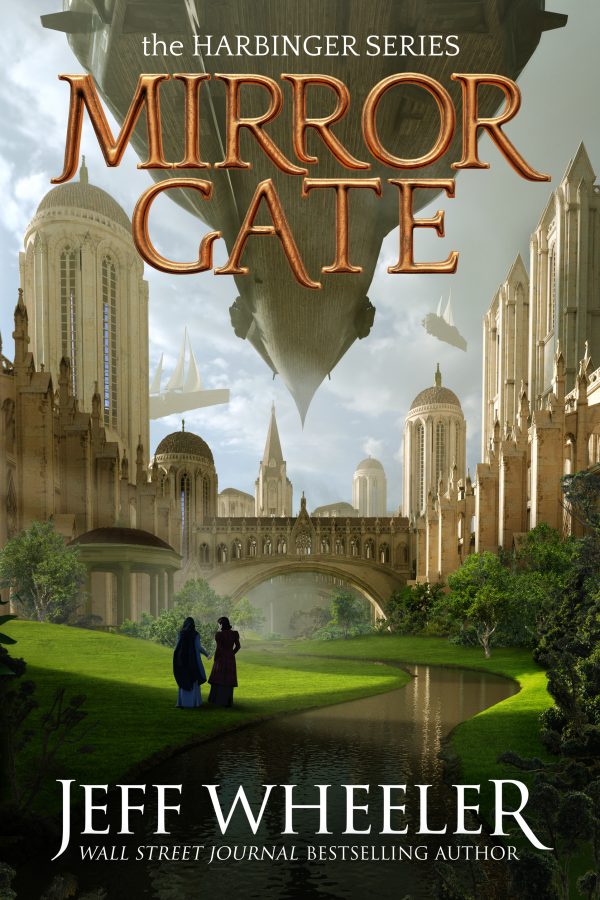 Mirror Gate by Jeff Wheeler
Type: Second book in Harbinger seriesPublisher: 47NorthRelease date: August 28
Though relations between Princess Seraphin Fitzempress and her father have been strained, Sera's royal position has remained unchallenged. Filled with self-doubt, she struggles to grasp the Mysteries—her greatest trial yet.

An education in the enigmatic magic is a necessary one, should Sera plan to rise in her station and invoke her powers during war. But the emperor's death now leaves both Sera and her ambitious father eligible for the throne—a contest the prince regent intends to win. Even if it means an alliance with a rival empire.

Sera's hope lies in Cettie, a waif raised in the world below, whose life has intertwined with Sera's in the most unexpected ways. The Mysteries come easily to Cettie, and her studies have begun to yield new insight into her growing powers. But those same powers put Cettie in the path of those who would destroy her.

Now as the threat of war ignites and an insidious sickness spreads throughout the kingdom, Sera and Cettie will need to gather their courage and fight for each other's lives…and for the future of their endangered world.
July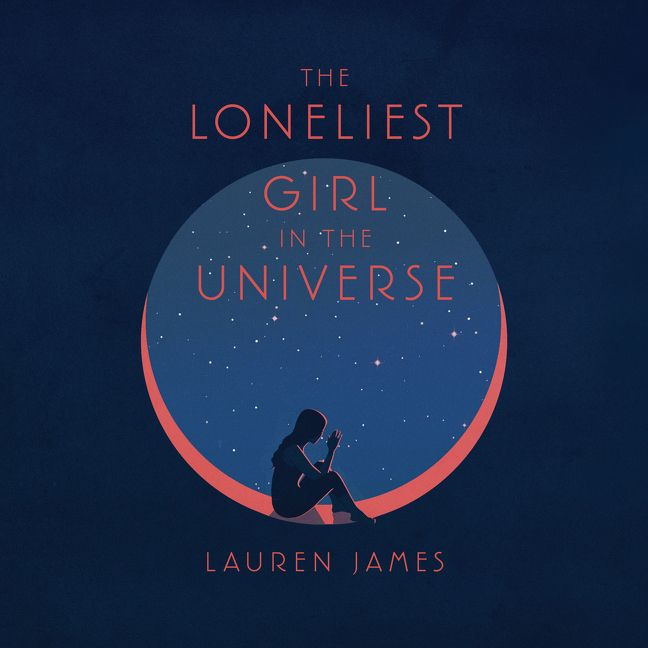 The Loneliest Girl in the Universe by Lauren James
Type: Standalone (for now)Publisher: HarperTeenRelease date: July 3
The daughter of two astronauts, Romy Silvers is no stranger to life in space. But she never knew how isolating the universe could be until her parents' tragic deaths left her alone on the Infinity, a spaceship speeding away from Earth.

Romy tries to make the best of her lonely situation, but with only brief messages from her therapist on Earth to keep her company, she can't help but feel like something is missing. It seems like a dream come true when NASA alerts her that another ship, the Eternity, will be joining the Infinity.

Romy begins exchanging messages with J, the captain of the Eternity, and their friendship breathes new life into her world. But as the Eternity gets closer, Romy learns there's more to J's mission than she could have imagined. And suddenly, there are worse things than being alone….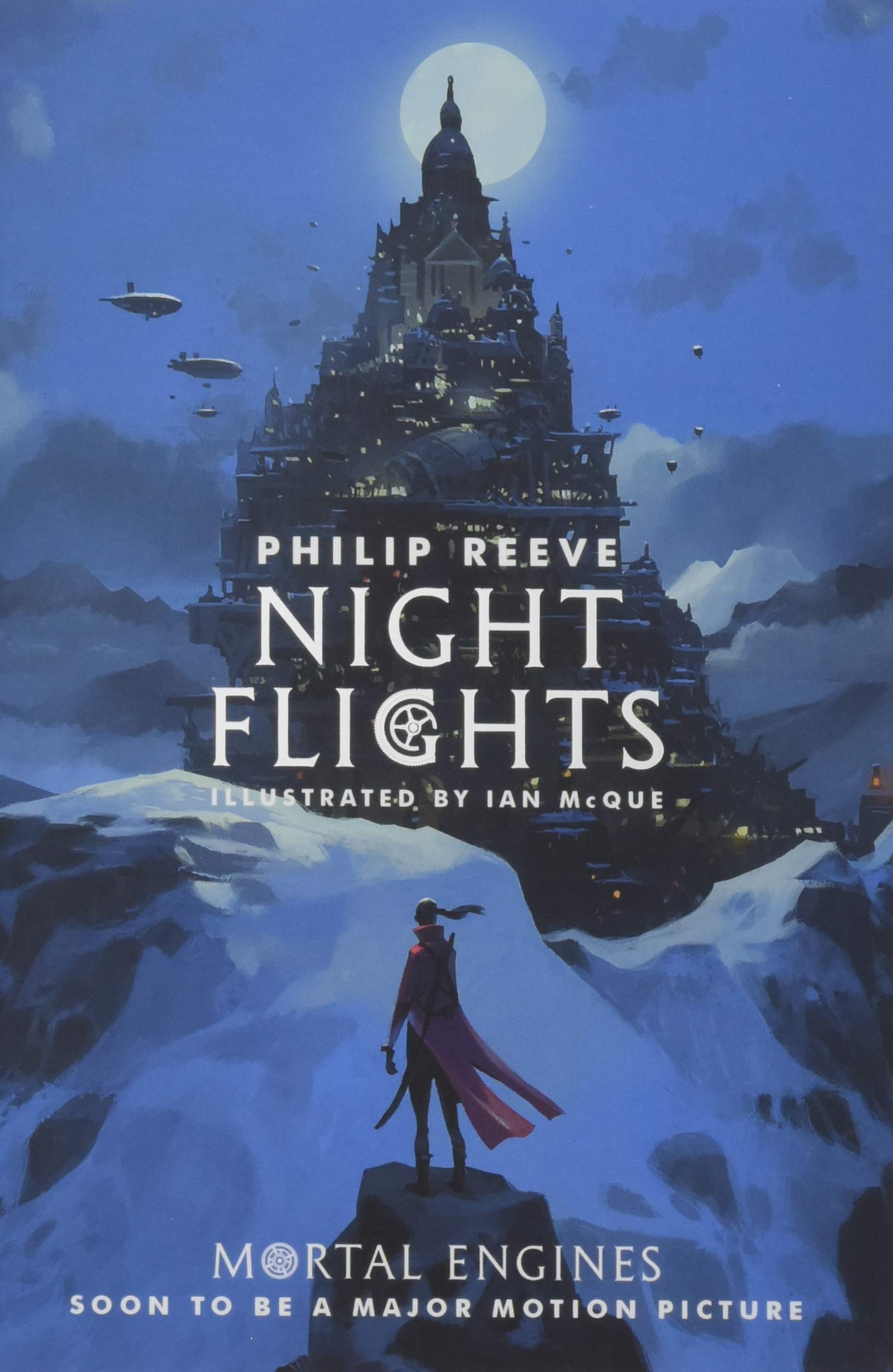 Night Flights by Philip Reeve & Ian McQue
Type: Books five in the Mortal Engines seriesPublisher: Scholastic FictionRelease date: July 5
Return to the world of Mortal Engines in this new book of three short stories about the rebellious young aviatrix, Anna Fang, illustrated by Ian McQue. A key character in the Mortal Engines book and film, this is your chance to learn more of her past. Night Flights includes Traction City, the 2011 World Book Day Book by Philip Reeve.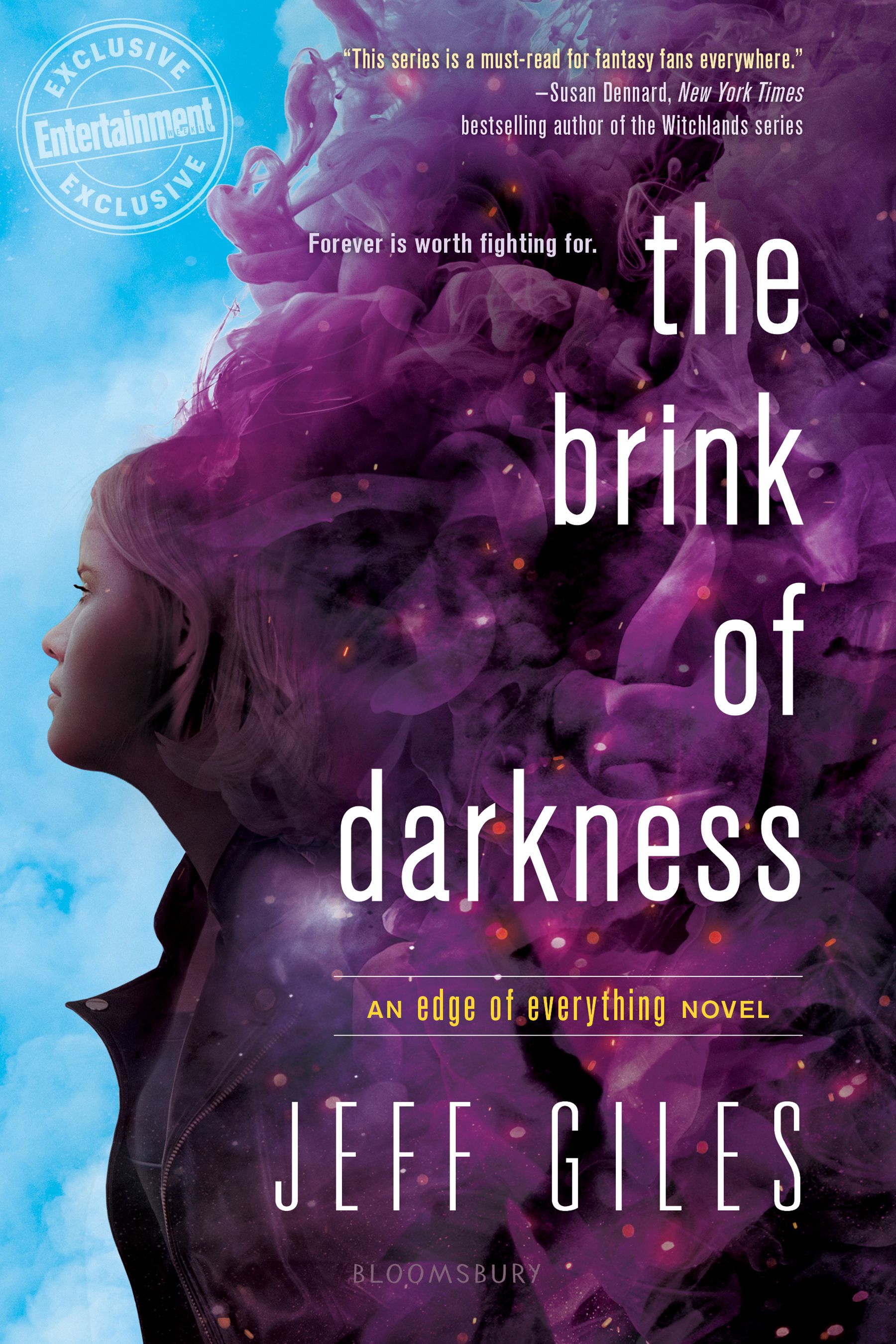 The Brink of Darkness by Jeff Giles
Type: Second book in Edge of Everything seriesPublisher: Bloomsbury YARelease date: July 10
Things have changed for seventeen-year-old Zoe ever since the otherworldly events that brought her together with the mysterious bounty hunter she calls X. In order to save Zoe and her family, X has done the unthinkable–he's given up his freedom and returned to captivity in the Lowlands.

X is determined to break the lords' hold on him once and for all, but being stripped of his power pushes him toward a darkness he's never experienced and a past he's never known. The secrets that surface could be the key to reuniting X and Zoe . . . or they could mean the destruction of everything they have been fighting for.

Gripping and full of heart, this epic continuation of Jeff Giles' series will bring readers right to the edge of everything.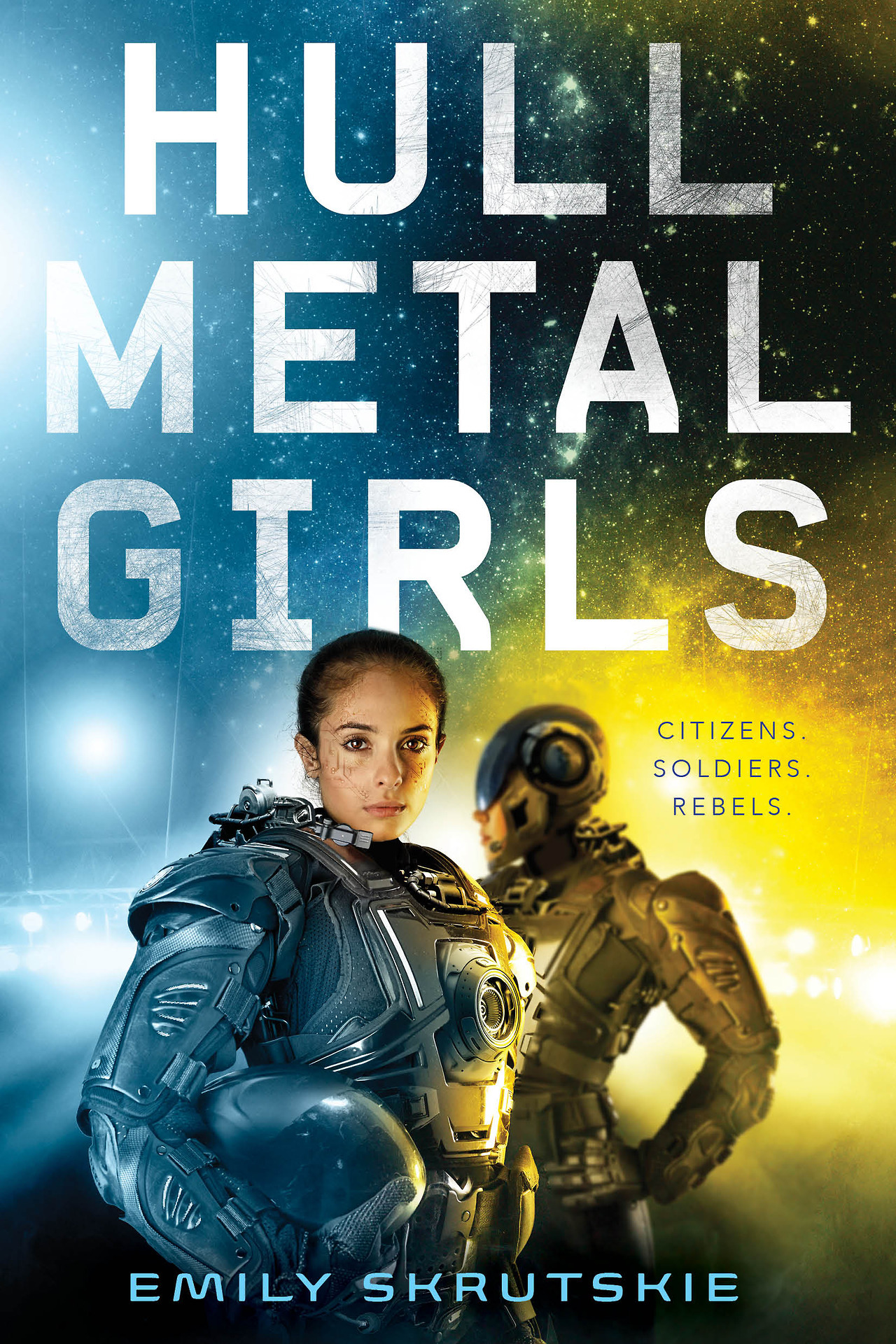 Hull Metal Girls by Emily Skrutskie
Type: Standalone (for now)Publisher: Delacourte PressRelease date: July 17
Aisha Un-Haad would do anything for her family. When her brother contracts a plague, she knows her janitor's salary isn't enough to fund his treatment. So she volunteers to become a Scela, a mechanically enhanced soldier sworn to protect and serve the governing body of the Fleet, the collective of starships they call home. If Aisha can survive the harrowing modifications and earn an elite place in the Scela ranks, she may be able to save her brother.

Key Tanaka awakens in a Scela body with only hazy memories of her life before. She knows she's from the privileged end of the Fleet, but she has no recollection of why she chose to give up a life of luxury to become a hulking cyborg soldier. If she can make it through the training, she might have a shot at recovering her missing past.

In a unit of new recruits vying for top placement, Aisha's and Key's paths collide, and the two must learn to work together–a tall order for girls from opposite ends of the Fleet. But a rebellion is stirring, pitting those who yearn for independence from the Fleet against a government struggling to maintian unity.

With violence brewing and dark secrets surfacing, Aisha and Key find themselves questioning their loyalties. They will have to put aside their differences, though, if they want to keep humanity from tearing itself apart.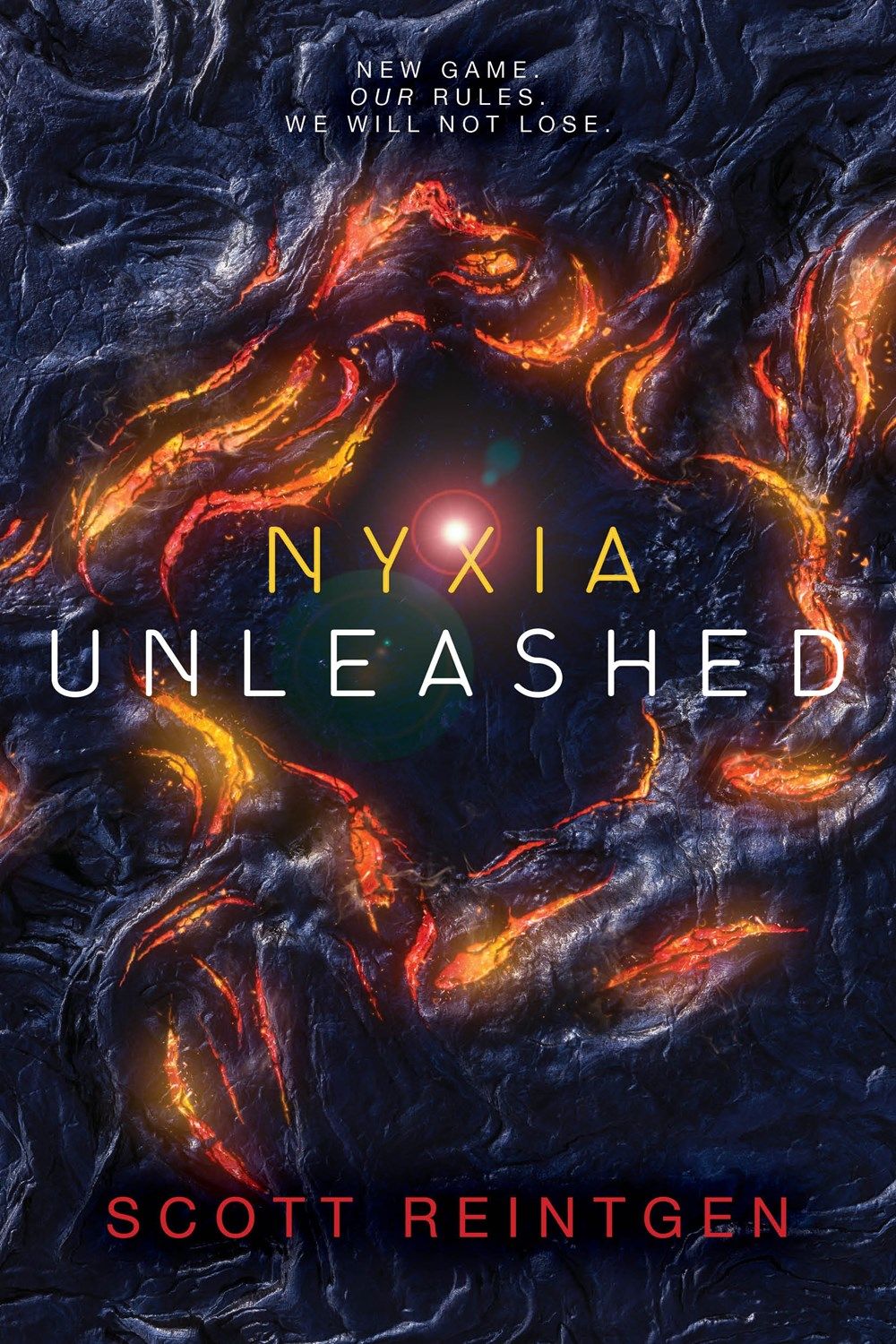 Nyxia Unleased by Scott Reintgen
Type: Second in The Nyxia Triad seriesPublisher: Crown Books for Young ReadersRelease date: July 17
Emmett Atwater thought Babel's game sounded easy. Get points. Get paid. Go home. But it didn't take long for him to learn that Babel's competition was full of broken promises, none darker or more damaging than the last one.

Now Emmett and the rest of the Genesis spaceship survivors must rally and forge their own path through a new world. Their mission from Babel is simple: extract nyxia, the most valuable material in the universe, and play nice with the indigenous Adamite population.

But Emmett and the others quickly realize they are caught between two powerful forces-Babel and the Adamites-with clashing desires. Will the Genesis team make it out alive before it's too late?
June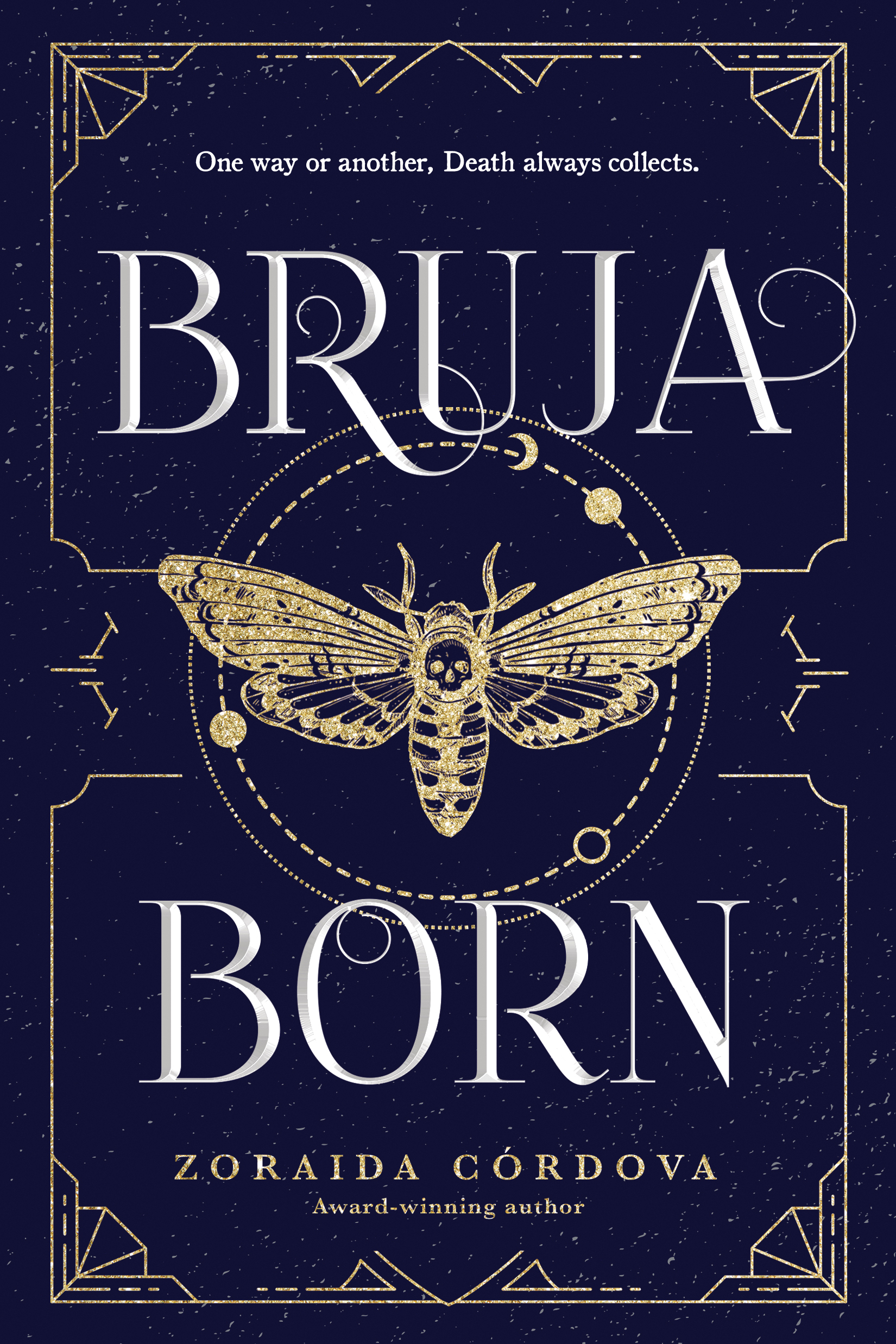 Bruja Born by Zoraida Córdova
Type: Second book in the Brooklyn Brujas seriesPublisher: Sourcebooks FireRelease date: June 5
Lula Mortiz feels like an outsider. Her sister's newfound Encantrix powers have wounded her in ways that Lula's bruja healing powers can't fix, and she longs for the comfort her family once brought her. Thank the Deos for Maks, her sweet, steady boyfriend who sees the beauty within her and brings light to her life.

Then a bus crash turns Lula's world upside down. Her classmates are all dead, including Maks. But Lula was born to heal, to fix. She can bring Maks back, even if it means seeking help from her sisters and defying Death herself. But magic that defies the laws of the deos is dangerous. Unpredictable. And when the dust settles, Maks isn't the only one who's been brought back…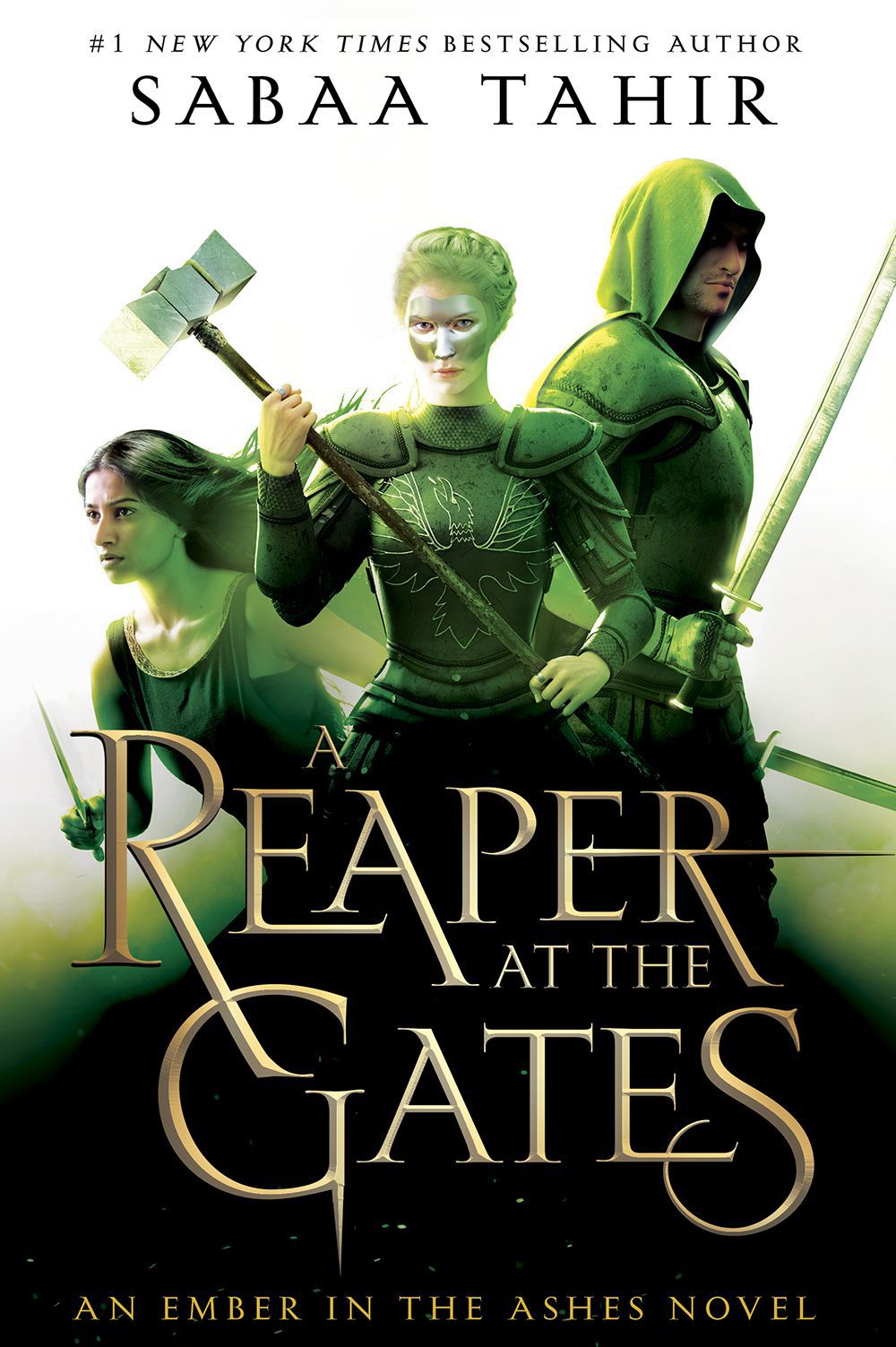 A Reaper at the Gates by Sabaa Tahir
Type: Third book in the An Ember in the Ashes seriesPublisher: RazorbillRelease date: June 12
Beyond the Martial Empire and within it, the threat of war looms ever larger.

Helene Aquilla, the Blood Shrike, is desperate to protect her sister's life and the lives of everyone in the Empire. But she knows that danger lurks on all sides: Emperor Marcus, haunted by his past, grows increasingly unstable and violent, while Keris Veturia, the ruthless Commandant, capitalizes on the Emperor's volatility to grow her own power–regardless of the carnage she leaves in her path. 

Far to the east, Laia of Serra knows the fate of the world lies not in the machinations of the Martial court, but in stopping the Nightbringer. But in the hunt to bring him down, Laia faces unexpected threats from those she hoped would help her, and is drawn into a battle she never thought she'd have to fight. 

And in the land between the living and the dead, Elias Veturius has given up his freedom to serve as Soul Catcher. But in doing so, he has vowed himself to an ancient power that demands his complete surrender–even if that means abandoning the woman he loves.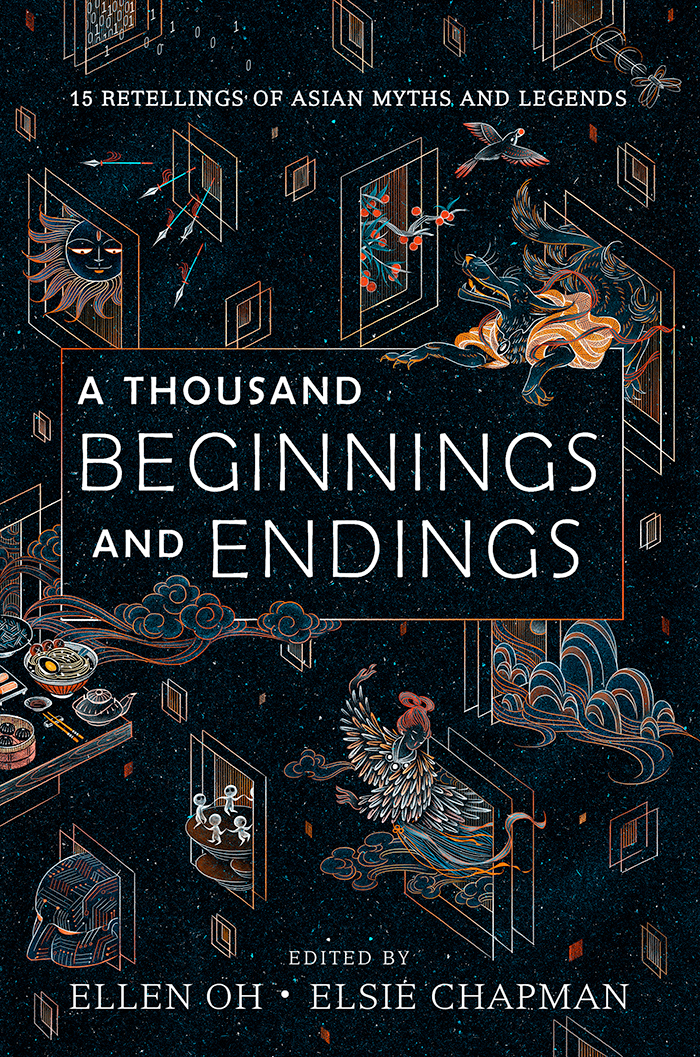 A Thousand Beginnings and Endings
Type: AnthologyPublisher: Greenwillow BooksRelease date: June 26
Fifteen bestselling and acclaimed authors reimagine the folklore and mythology of East and South Asia in short stories that are by turns enchanting, heartbreaking, romantic, and passionate.

Compiled by We Need Diverse Books's Ellen Oh and Elsie Chapman, the authors included in this exquisite collection are: Renée Ahdieh, Sona Charaipotra, Preeti Chhibber, Roshani Chokshi, Aliette de Bodard, Melissa de la Cruz, Julie Kagawa, Rahul Kanakia, Lori M. Lee, E. C. Myers, Cindy Pon, Aisha Saeed, Shveta Thakrar, and Alyssa Wong.

A mountain loses her heart. Two sisters transform into birds to escape captivity. A young man learns the true meaning of sacrifice. A young woman takes up her mother's mantle and leads the dead to their final resting place.

From fantasy to science fiction to contemporary, from romance to tales of revenge, these stories will beguile readers from start to finish. For fans of Neil Gaiman's Unnatural Creatures and Ameriie's New York Times–bestselling Because You Love to Hate Me.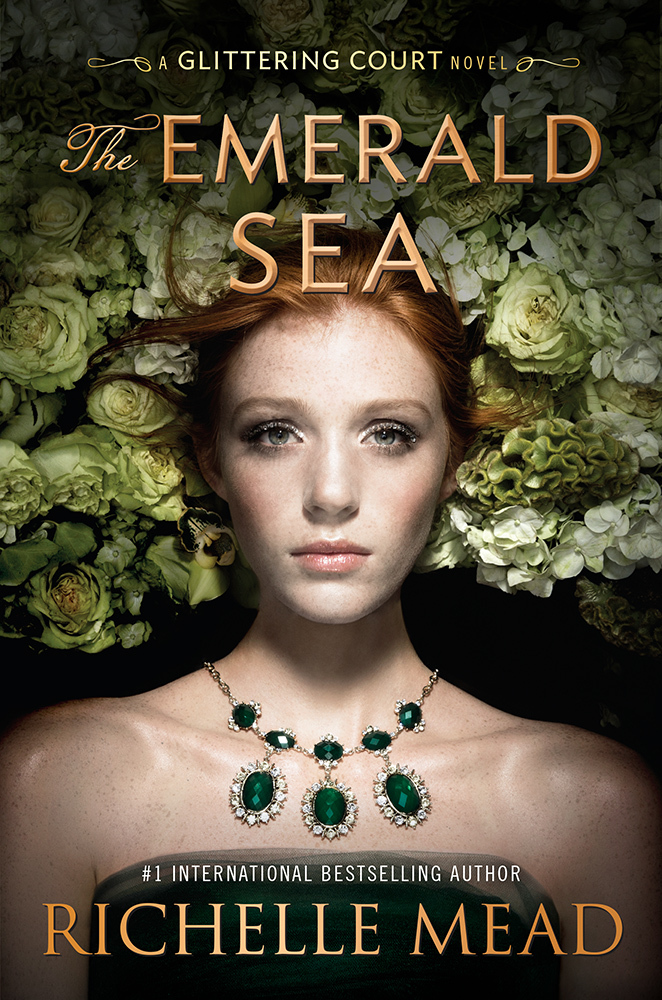 The Emerald Sea by Richelle Mead
Type: Third book in the Glittering Court seriesPublisher: RazorbillRelease date: June 26
Tamsin Wright is unstoppable. She must become the Glittering Court's diamond: the girl with the highest test scores, the most glamorous wardrobe, and the greatest opportunities to match with an elite suitor in the New World. Training alongside other girls in the Glittering Court, Tamsin immerses herself completely in lessons about etiquette, history, and music–everything a high-society wife would need to know. Once she's married, she'll be able to afford a better life for her family, so the sacrifice is worth it if she can be the best.

When her friendship with Mira and Adelaide, her roommates at the Glittering Court, threatens her status as the top-ranked prospect, she does the only thing she knows will keep her on track: she cuts them out of her life. But when her voyage across the sea goes off course, Tamsin must use her unrelenting grit and determination to survive the harsh winter far north of her intended destination in hopes of making it back to the Glittering Court in time to secure a proposal–and a comfortable future for her family.

Experiencing new cultures and beliefs for the first time, Tamsin realizes that her careful studies haven't prepared her for everything, and with new alliances formed with roguish tradesman Jago Robinson and good-natured minister Gideon Stewart, Tamsin's heart begins to be pulled in different directions. But she can't let her brewing attraction get in the way of her ultimate goal: protecting the secret she holds closest to her heart, the one that would unravel everything she's worked for if it's uncovered.
May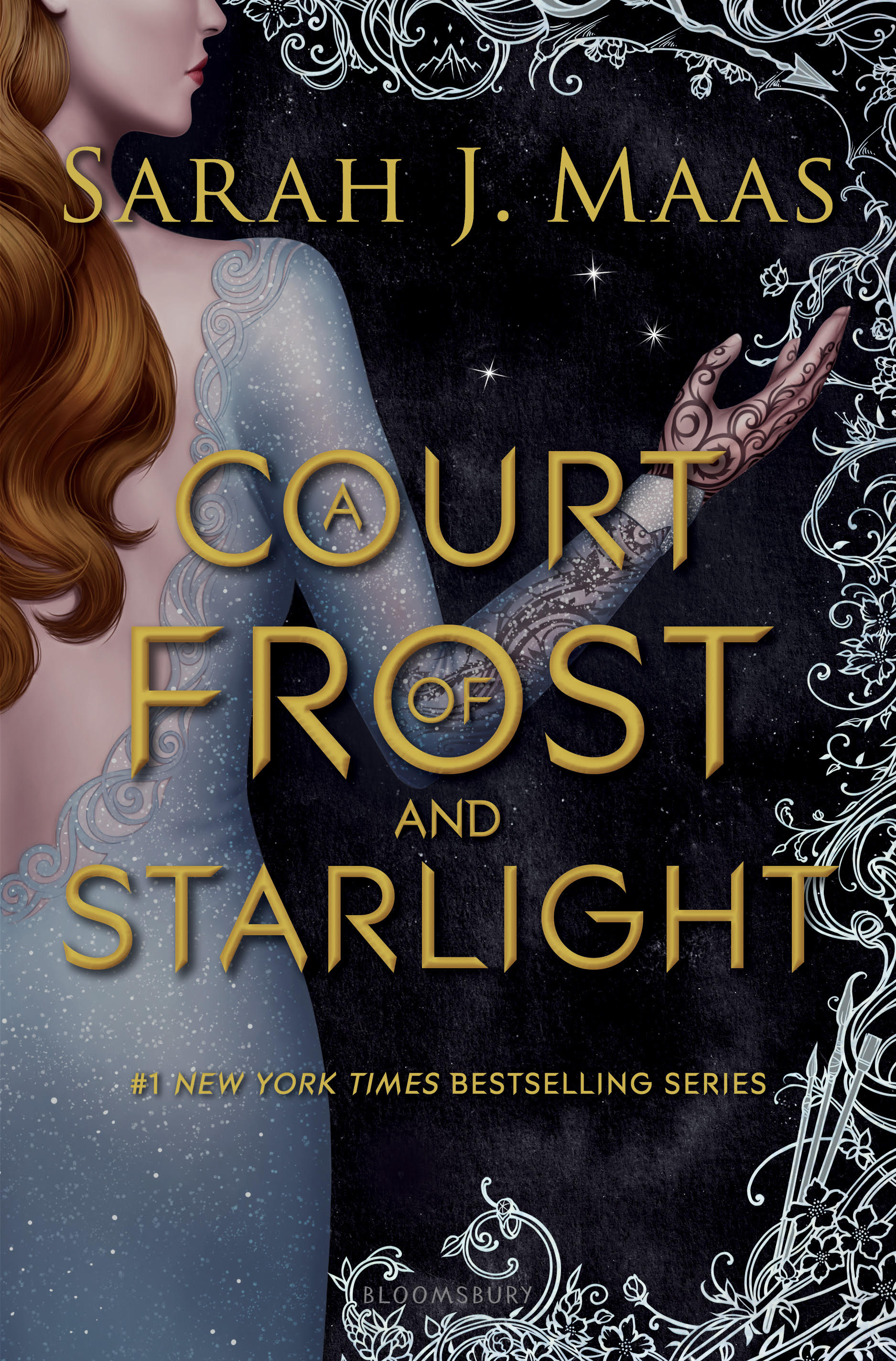 A Court of Frost and Starlight by Sarah J. Maas
Type: Fourth book in A Court of Thorns and Roses series Publisher: Bloomsbury YARelease date: May 1
Narrated by Feyre and Rhysand, this bridges the events in A Court of Wings and Ruin and the upcoming novels in the series.

New in the #1 New York Times bestselling Court of Thorns and Roses series, A Court of Frost and Starlight is a glimpse into the lives of Feyre and Rhys as they begin to recover from the war that changed their world.

Feyre, Rhysand, and their close-knit circle of friends are still busy rebuilding the Night Court and the vastly-changed world beyond. But Winter Solstice is finally near, and with it, a hard-earned reprieve. Yet even the festive atmosphere can't keep the shadows of the past from looming. As Feyre navigates her first Winter Solstice as High Lady, she finds that those dearest to her have more wounds than she anticipated — scars that will have a far-reaching impact on the future of their Court.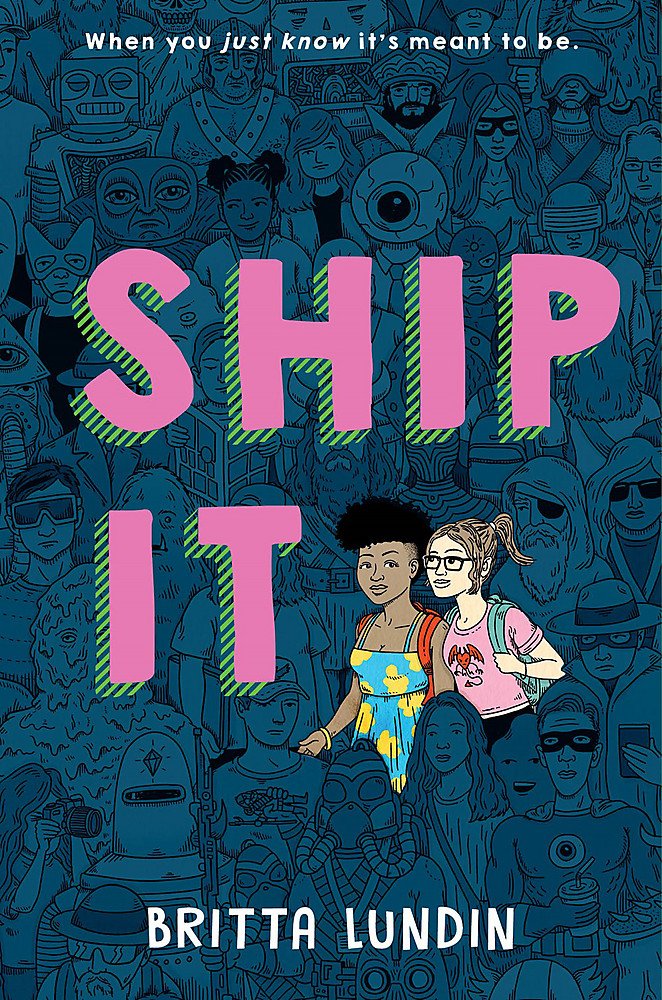 Ship It by Britta Lundin
Type: StandalonePublisher: FreeformRelease date: May 1
CLAIRE is a sixteen-year-old fangirl obsessed with the show Demon Heart. FOREST is an actor on Demon Heart who dreams of bigger roles. When the two meet at a local Comic-Con panel, it's a dream come true for Claire. Until the Q&A, that is, when Forest laughs off Claire's assertion that his character is gay. Claire is devastated. After all, every last word of her super-popular fanfic revolves around the romance between Forest's character and his male frenemy. She can't believe her hero turned out to be a closed-minded jerk. Forest is mostly confused that anyone would think his character is gay. Because he's not. Definitely not.

Unfortunately for Demon Heart, when the video of the disastrous Q&A goes viral, the producers have a PR nightmare on their hands. In order to help bolster their image within the LGBTQ+ community-as well as with their fans-they hire Claire to join the cast for the rest of their publicity tour. What ensues is a series of colorful Comic-Con clashes between the fans and the show that lead Forest to question his assumptions about sexuality and help Claire come out of her shell. But how far will Claire go to make her ship canon? To what lengths will Forest go to stop her and protect his career? And will Claire ever get the guts to make a move on Tess, the very cute, extremely cool fanartist she keeps running into? Ship It is a funny, tender, and honest look at all the feels that come with being a fan. Read our full review here.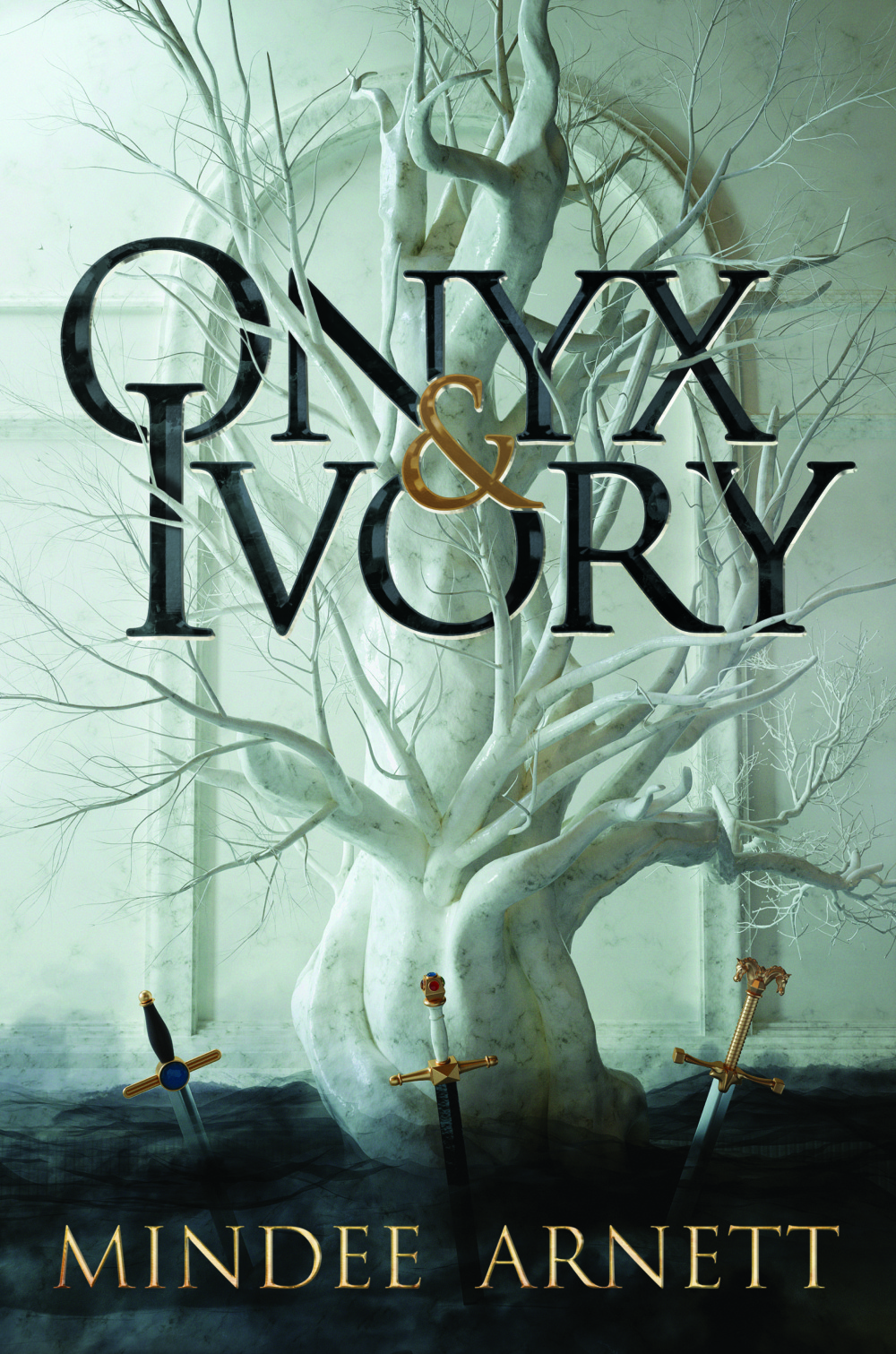 Onyx and Ivory by Mindee Arnett
Type: StandalonePublisher: Balzer + BrayRelease date: May 15
They call her Traitor Kate. It's a title Kate Brighton inherited from her father after he tried to assassinate the high king of Rime.

Cast out of the nobility, Kate now works for the royal courier service. Only the most skilled ride for the Relay and only the fastest survive, for when night falls, the drakes—deadly flightless dragons—come out to hunt. Fortunately, Kate has a secret edge: She is a wilder, born with forbidden magic that allows her to influence the minds of animals.

And it's this magic that leads her to a caravan massacred by drakes in broad daylight—the only survivor Corwin Tormaine, the son of the king. Her first love, the boy she swore to forget after he condemned her father to death.

With their paths once more entangled, Kate and Corwin must put the past behind them to face this new threat and an even darker menace stirring in the kingdom.

War Storm by Victoria Aveyard
Type: Fourth book in series (after: Red Queen, Glass Sword, and King's Cage)Publisher: HarperTeenRelease date: May 15
Mare Barrow learned this all too well when Cal's betrayal nearly destroyed her. Now determined to protect her heart—and secure freedom for Reds and newbloods like her—Mare resolves to overthrow the kingdom of Norta once and for all . . . starting with the crown on Maven's head.

But no battle is won alone, and before the Reds may rise as one, Mare must side with the boy who broke her heart in order to defeat the boy who almost broke her. Cal's powerful Silver allies, alongside Mare and the Scarlet Guard, prove a formidable force. But Maven is driven by an obsession so deep, he will stop at nothing to have Mare as his own again, even if it means demolish everything—and everyone—in his path.

War is coming, and all Mare has fought for hangs in the balance. Will victory be enough to topple the Silver kingdoms? Or will the little lightning girl be forever silenced?

In the epic conclusion to Victoria Aveyard's stunning series, Mare must embrace her fate and summon all her power . . . for all will be tested, but not all will survive.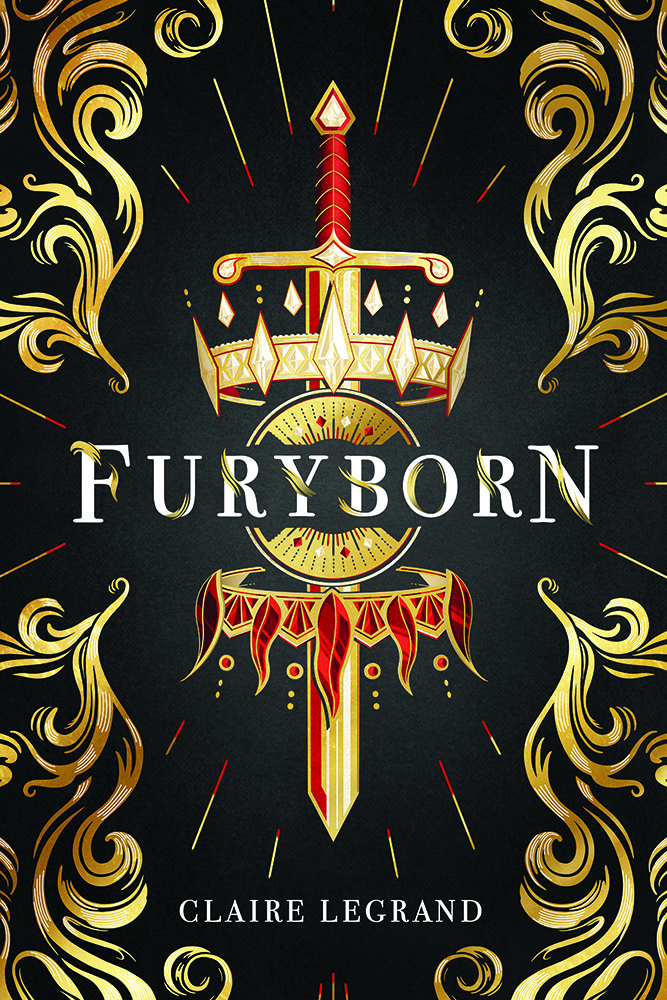 Furyborn by Claire Legrand
Type: First book in seriesPublisher: Sourcebooks FireRelease date: May 22
When assassins ambush her best friend, Rielle Dardenne risks everything to save him, exposing herself as one of a pair of prophesied queens: a queen of light, and a queen of blood. To prove she is the Sun Queen, Rielle must endure seven elemental magic trials. If she fails, she will be executed…unless the trials kill her first.

One thousand years later, the legend of Queen Rielle is a fairy tale to Eliana Ferracora. A bounty hunter for the Undying Empire, Eliana believes herself untouchable―until her mother vanishes. To find her, Eliana joins a rebel captain and discovers that the evil at the empire's heart is more terrible than she ever imagined.

As Rielle and Eliana fight in a cosmic war that spans millennia, their stories intersect, and the shocking connections between them ultimately determine the fate of their world―and of each other.

Legendary: A Caraval Novel by Stephanie Garber
Type: Second book in Caraval seriesPublisher: Flatiron BooksRelease date: May 29
A heart to protect. A debt to repay. A game to win.

After being swept up in the magical world of Caraval, Donatella Dragna has finally escaped her father and saved her sister Scarlett from a disastrous arranged marriage. The girls should be celebrating, but Tella isn't yet free. She made a desperate bargain with a mysterious criminal, and what Tella owes him no one has ever been able to deliver: Caraval Master Legend's true name.

The only chance of uncovering Legend's identity is to win Caraval, so Tella throws herself into the legendary competition once more—and into the path of the murderous heir to the throne, a doomed love story, and a web of secrets…including her sister's. Caraval has always demanded bravery, cunning, and sacrifice. But now the game is asking for more. If Tella can't fulfill her bargain and deliver Legend's name, she'll lose everything she cares about—maybe even her life. But if she wins, Legend and Caraval will be destroyed forever.

Welcome, welcome to Caraval…the games have only just begun.
April
Dread Nation by Justina Ireland
Type: StandalonePublisher: Balzer + BrayRelease date: April 3
Jane McKeene was born two days before the dead began to walk the battlefields of Gettysburg, Pennsylvania—derailing the War Between the States and changing the nation forever.

In this new America, safety for all depends on the work of a few, and laws like the Native and Negro Education Act require certain children attend combat schools to learn to put down the dead.

But there are also opportunities—and Jane is studying to become an Attendant, trained in both weaponry and etiquette to protect the well-to-do. It's a chance for a better life for Negro girls like Jane. After all, not even being the daughter of a wealthy white Southern woman could save her from society's expectations.

But that's not a life Jane wants. Almost finished with her education at Miss Preston's School of Combat in Baltimore, Jane is set on returning to her Kentucky home and doesn't pay much mind to the politics of the eastern cities, with their talk of returning America to the glory of its days before the dead rose.

But when families around Baltimore County begin to go missing, Jane is caught in the middle of a conspiracy, one that finds her in a desperate fight for her life against some powerful enemies.

And the restless dead, it would seem, are the least of her problems.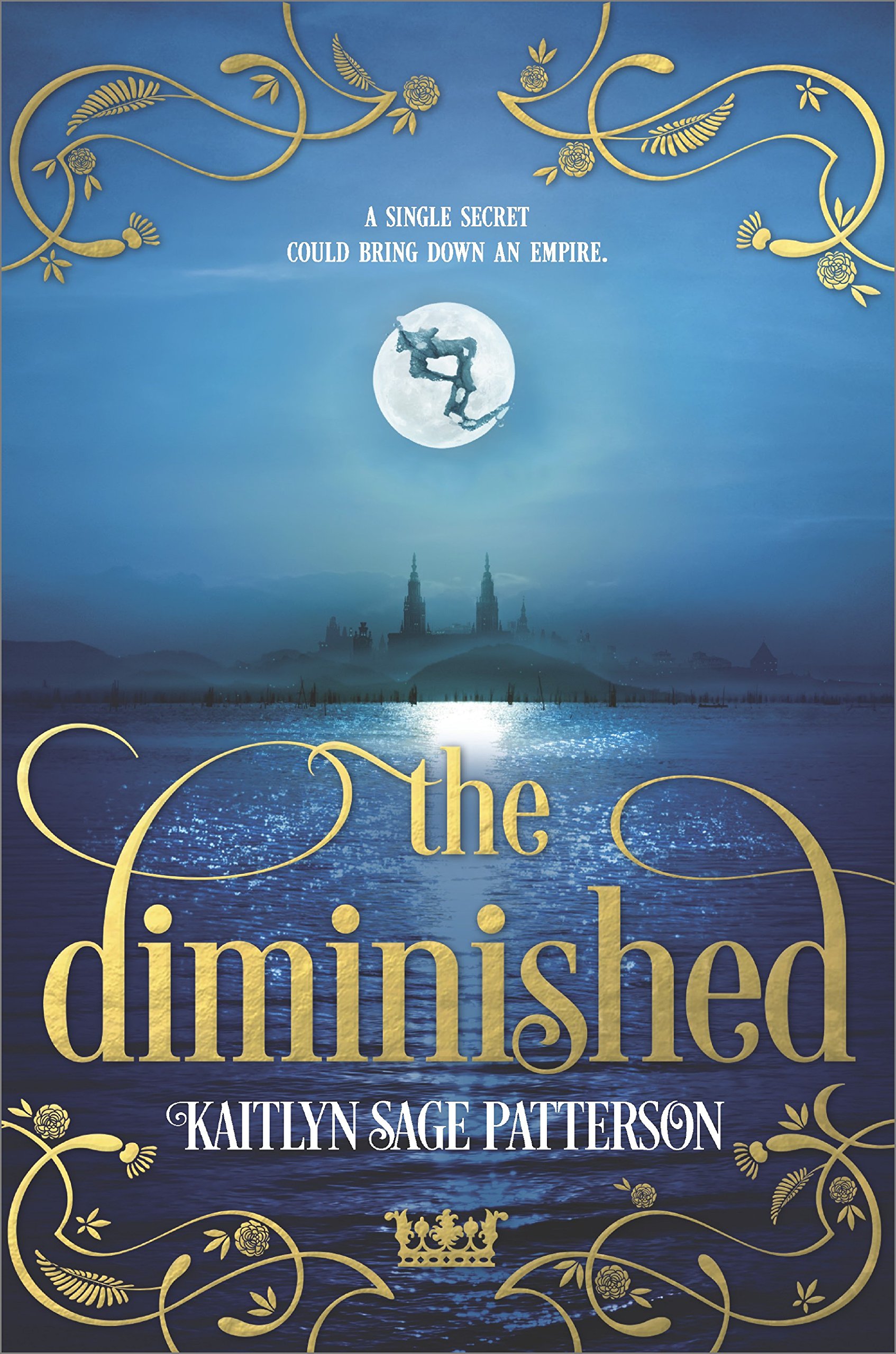 The Diminished by Kaitlyn Sage Patterson
Type: First in seriesPublisher: Harlequin TeenRelease date: April 10
In the Alskad Empire, nearly all are born with a twin, two halves to form one whole…yet some face the world alone.

The singleborn…

A rare few are singleborn in each generation, and therefore given the right to rule by the gods and goddesses. Bo Trousillion is one of these few, born into the royal line and destined to rule. Though he has been chosen to succeed his great-aunt, Queen Runa, as the leader of the Alskad Empire, Bo has never felt equal to the grand future before him.

The diminished…

When one twin dies, the other usually follows, unable to face the world without their other half. Those who survive are considered diminished, doomed to succumb to the violent grief that inevitably destroys everyone whose twin has died. Such is the fate of Vi Abernathy, whose twin sister died in infancy. Raised by the anchorites of the temple after her family cast her off, Vi has spent her whole life scheming for a way to escape and live out what's left of her life in peace.

As their sixteenth birthdays approach, Bo and Vi face very different futures—one a life of luxury as the heir to the throne, the other years of backbreaking work as a temple servant. But a long-held secret and the fate of the empire are destined to bring them together in a way they never could have imagined.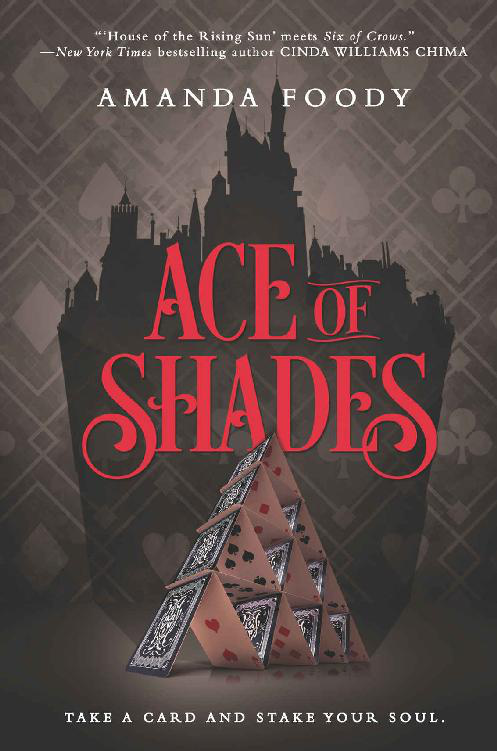 Ace of Shades by Amanda Foody
Type: First book in seriesPublisher: Harlequin TeenRelease date: April 10
Enne Salta was raised as a proper young lady, and no lady would willingly visit New Reynes, the so-called City of Sin. But when her mother goes missing, Enne must leave her finishing school—and her reputation—behind to follow her mother's trail to the city where no one survives uncorrupted.

Frightened and alone, her only lead is a name: Levi Glaisyer. Unfortunately, Levi is not the gentleman she expected—he's a street lord and con man. Levi is also only one payment away from cleaning up a rapidly unraveling investment scam, so he doesn't have time to investigate a woman leading a dangerous double life. Enne's offer of compensation, however, could be the solution to all his problems.

Their search for clues leads them through glamorous casinos, illicit cabarets and into the clutches of a ruthless Mafia donna. As Enne unearths an impossible secret about her past, Levi's enemies catch up to them, ensnaring him in a vicious execution game where the players always lose. To save him, Enne will need to surrender herself to the city…

And she'll need to play.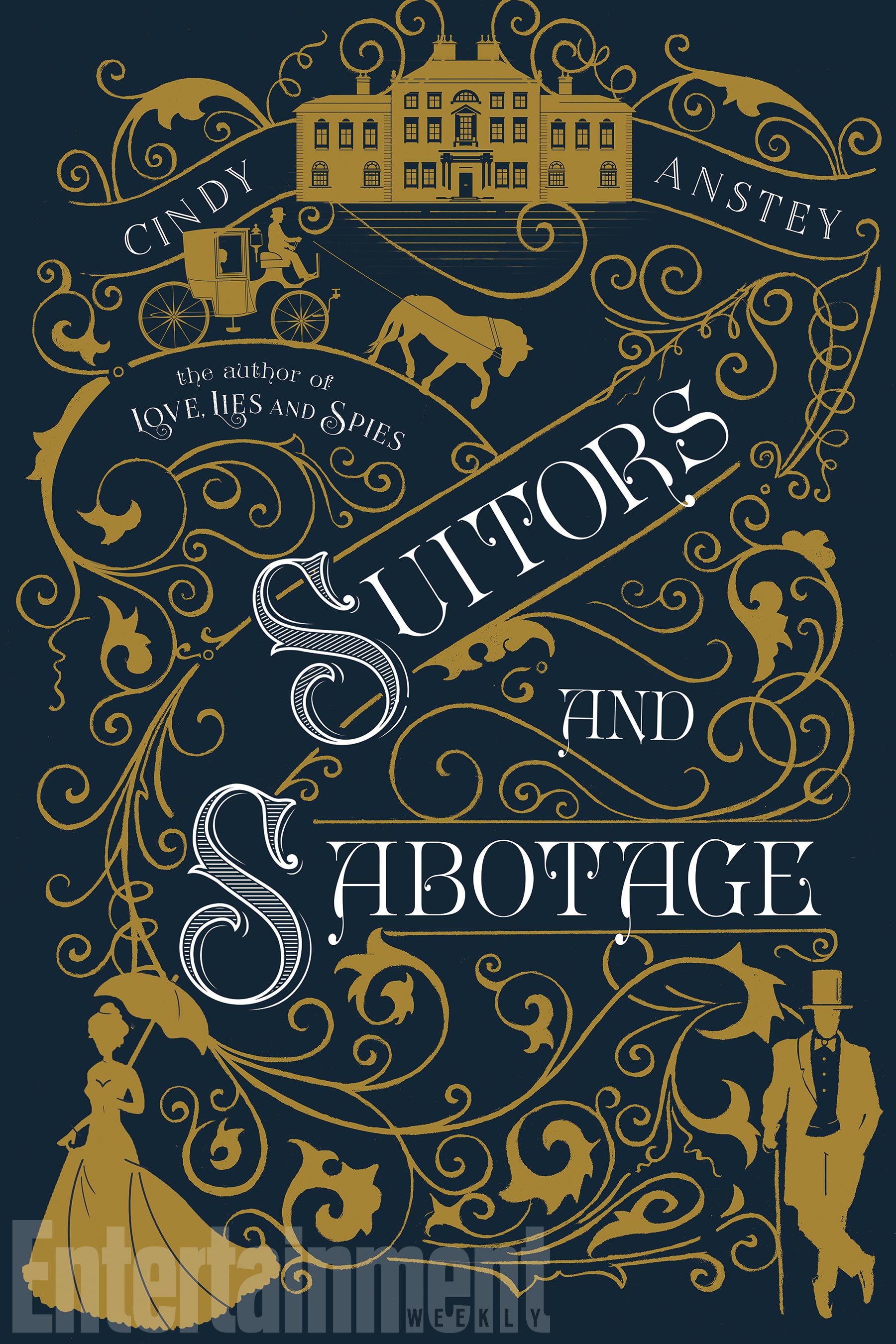 Suitors and Sabotage by Cindy Anstey
Type: StandalonePublisher: Swoon ReadsRelease date: April 17
Shy aspiring artist Imogene Chively has just had a successful Season in London, complete with a suitor of her father's approval. Imogene is ambivalent about the young gentleman until he comes to visit her at the Chively estate with his younger brother in tow. When her interest is piqued, however, it is for the wrong brother.

Charming Ben Steeple has a secret: despite being an architectural apprentice, he has no drawing aptitude. When Imogene offers to teach him, Ben is soon smitten by the young lady he considers his brother's intended.

But hiding their true feelings becomes the least of their problems when, after a series of "accidents," it becomes apparent that someone means Ben harm. And as their affection for each other grows―despite their efforts to remain just friends―so does the danger. . .

In Suitors and Sabotage, author Cindy Anstey delivers another witty young adult historical fiction novel that is the perfect mix of sweetly romantic and action-packed.
March
Children of Blood and Bone by Tomi Adeyemi
Type: First book in seriesPublisher: Henry Holt and Co.Release date: March 6
Zélie Adebola remembers when the soil of Orïsha hummed with magic. Burners ignited flames, Tiders beckoned waves, and Zélie's Reaper mother summoned forth souls.

But everything changed the night magic disappeared. Under the orders of a ruthless king, maji were killed, leaving Zélie without a mother and her people without hope.

Now Zélie has one chance to bring back magic and strike against the monarchy. With the help of a rogue princess, Zélie must outwit and outrun the crown prince, who is hell-bent on eradicating magic for good.

Danger lurks in Orïsha, where snow leoponaires prowl and vengeful spirits wait in the waters. Yet the greatest danger may be Zélie herself as she struggles to control her powers―and her growing feelings for an enemy. Read our full review here.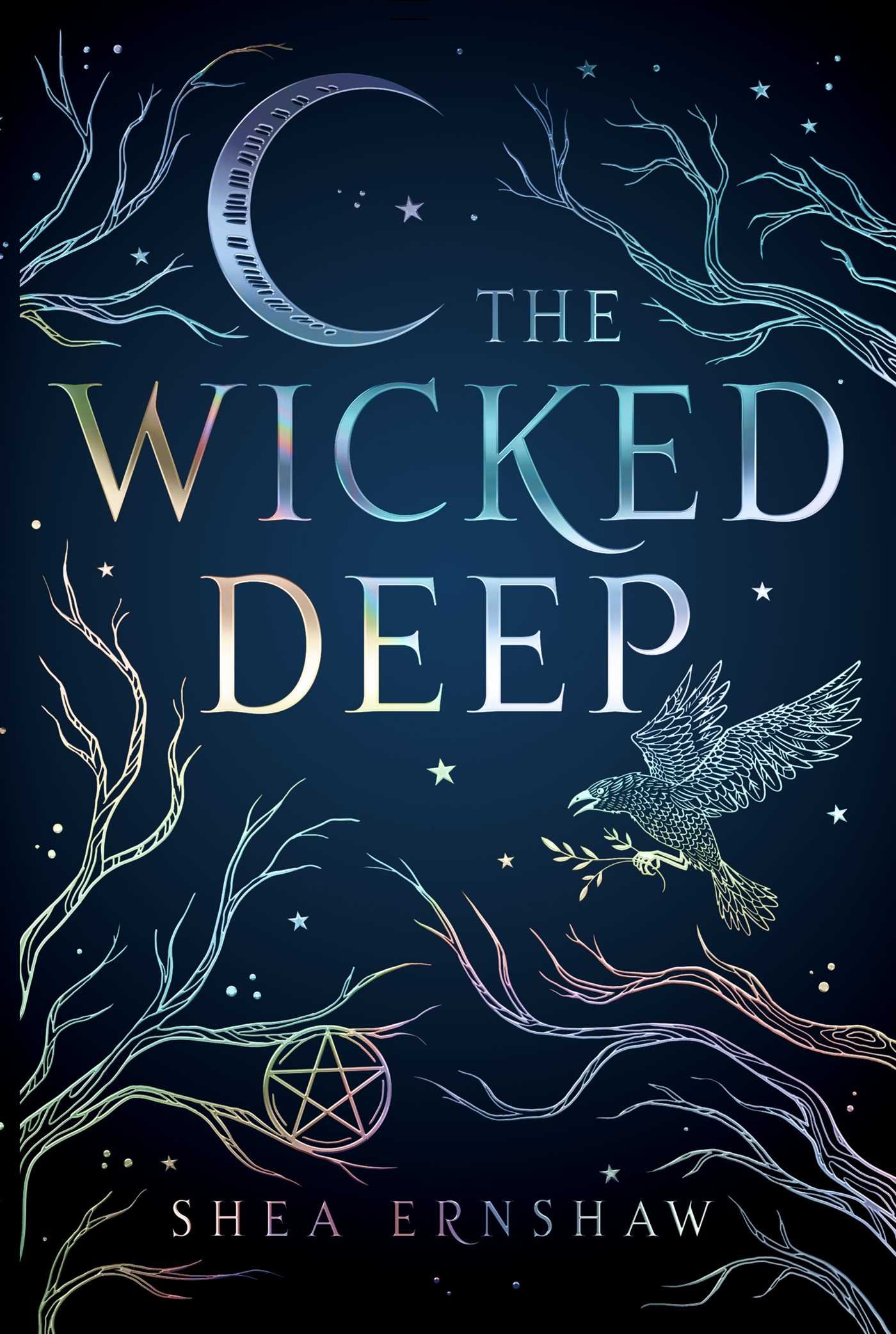 The Wicked Deep by Shea Ernshaw
Type: StandalonePublisher: Simon PulseRelease date: March 6
Where, two centuries ago, three sisters were sentenced to death for witchery. Stones were tied to their ankles and they were drowned in the deep waters surrounding the town.

Now, for a brief time each summer, the sisters return, stealing the bodies of three weak-hearted girls so that they may seek their revenge, luring boys into the harbor and pulling them under.

Like many locals, seventeen-year-old Penny Talbot has accepted the fate of the town. But this year, on the eve of the sisters' return, a boy named Bo Carter arrives; unaware of the danger he has just stumbled into.

Mistrust and lies spread quickly through the salty, rain-soaked streets. The townspeople turn against one another. Penny and Bo suspect each other of hiding secrets. And death comes swiftly to those who cannot resist the call of the sisters.

But only Penny sees what others cannot. And she will be forced to choose: save Bo, or save herself.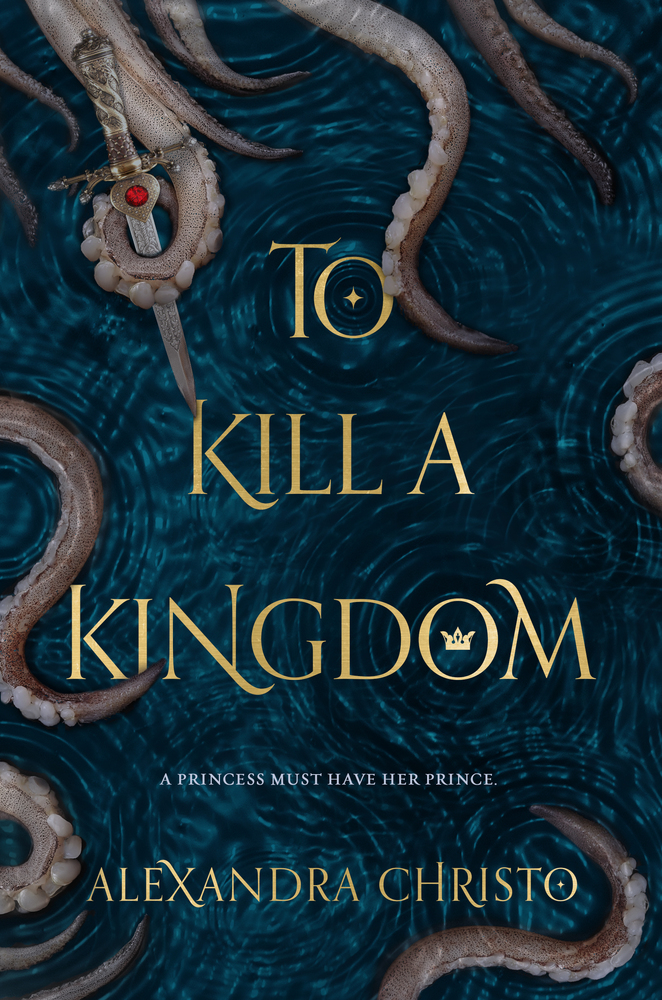 To Kill a Kingdom by Alexandra Christo
Type: StandalonePublisher: Feiwel & FriendsRelease date: March 6
Princess Lira is siren royalty and the most lethal of them all. With the hearts of seventeen princes in her collection, she is revered across the sea. Until a twist of fate forces her to kill one of her own. To punish her daughter, the Sea Queen transforms Lira into the one thing they loathe most–a human. Robbed of her song, Lira has until the winter solstice to deliver Prince Elian's heart to the Sea Queen or remain a human forever.

The ocean is the only place Prince Elian calls home, even though he is heir to the most powerful kingdom in the world. Hunting sirens is more than an unsavory hobby–it's his calling. When he rescues a drowning woman in the ocean, she's more than what she appears. She promises to help him find the key to destroying all of sirenkind for good–But can he trust her? And just how many deals will Elian have to barter to eliminate mankind's greatest enemy?
The Astonishing Color of After by Emily X.R. Pan
Type: StandalonePublisher: Little, Brown Books For Young ReadersRelease date: March 20
Leigh Chen Sanders is absolutely certain about one thing: When her mother died by suicide, she turned into a bird.

Leigh, who is half Asian and half white, travels to Taiwan to meet her maternal grandparents for the first time. There, she is determined to find her mother, the bird. In her search, she winds up chasing after ghosts, uncovering family secrets, and forging a new relationship with her grandparents. And as she grieves, she must try to reconcile the fact that on the same day she kissed her best friend and longtime secret crush, Axel, her mother was taking her own life.

Alternating between real and magic, past and present, friendship and romance, hope and despair, The Astonishing Color of After is a stunning and heartbreaking novel about finding oneself through family history, art, grief, and love.
February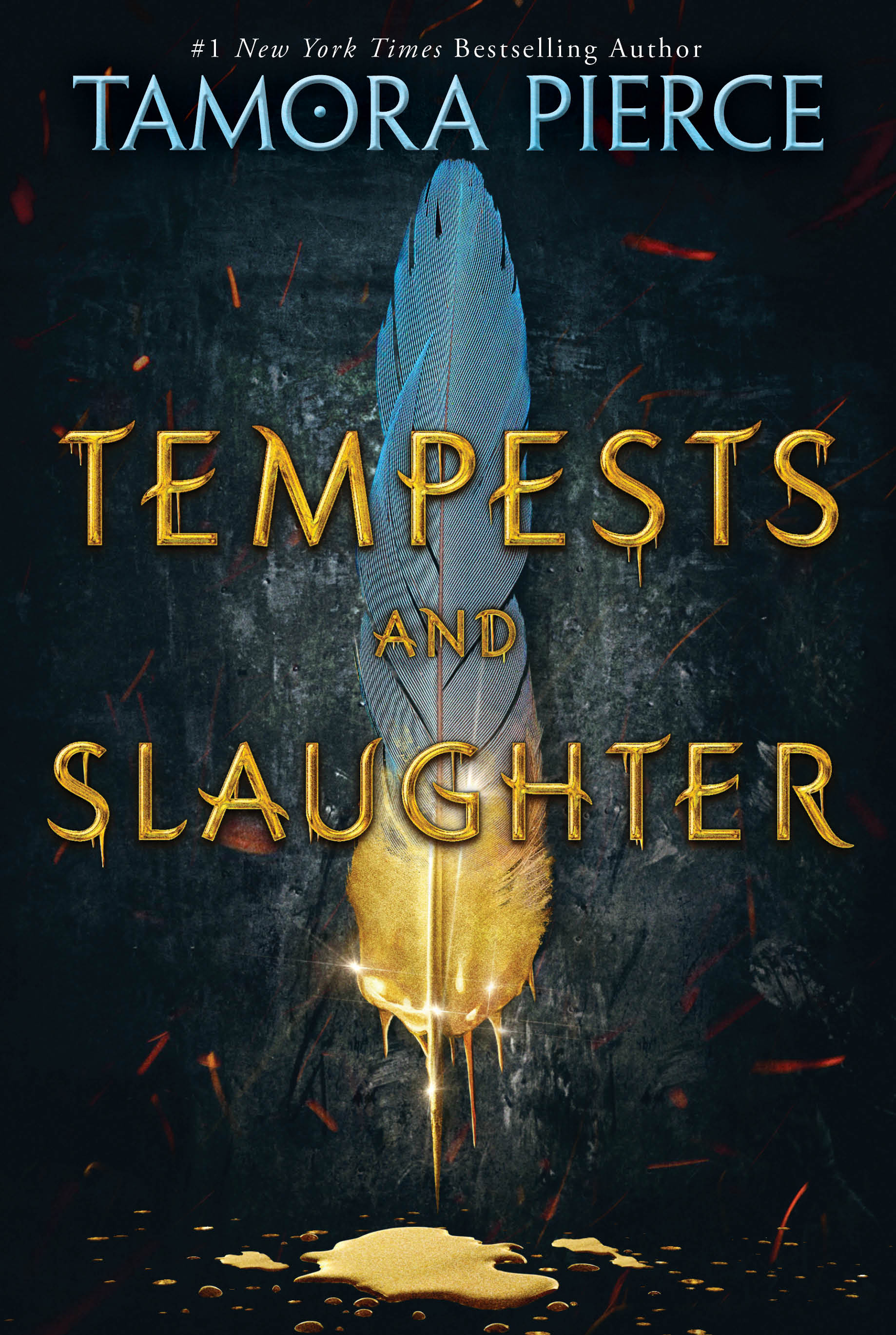 Tempests and Slaughter by Tamora Pierce
Type: First book in seriesPublisher: Random House Books for Young ReadersRelease date: February 6
Arram Draper is on the path to becoming one of the realm's most powerful mages. The youngest student in his class at the Imperial University of Carthak, he has a Gift with unlimited potential for greatness–and for attracting trouble. At his side are his two best friends: Varice, a clever girl with an often-overlooked talent, and Ozorne, the "leftover prince" with secret ambitions. Together, these three friends forge a bond that will one day shape kingdoms. And as Ozorne gets closer to the throne and Varice gets closer to Arram's heart, Arram realizes that one day–soon–he will have to decide where his loyalties truly lie.

In the Numair Chronicles, readers will be rewarded with the never-before-told story of how Numair Salmalín came to Tortall. Newcomers will discover an unforgettable fantasy adventure where a kingdom's future rests on the shoulders of a talented young man with a knack for making vicious enemies.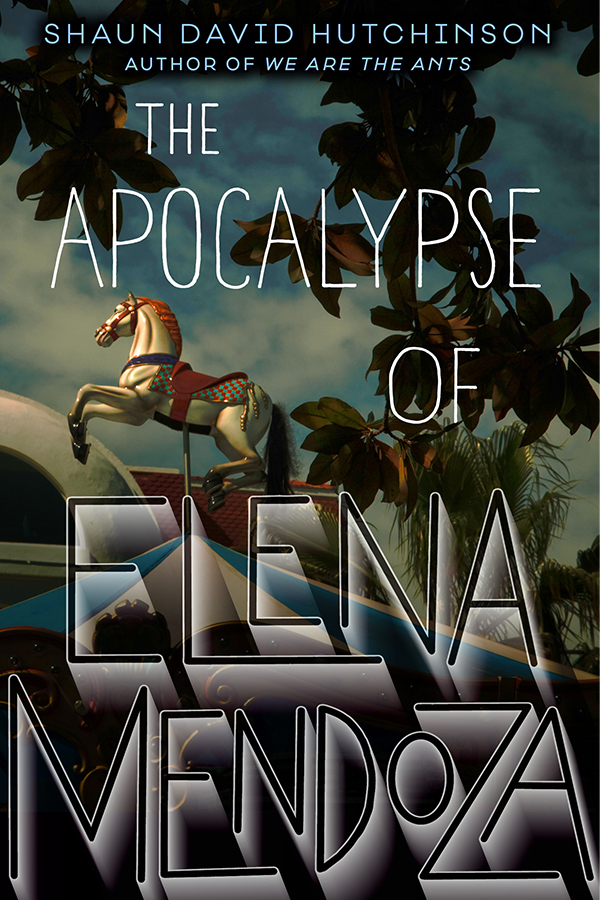 The Apocalypse of Elena Mendoza by Shaun David Hutchinson
Type: Standalone novelPublisher: Simon PulseRelease date: February 6
Sixteen-year-old Elena Mendoza is the product of a virgin birth.

This can be scientifically explained (it's called parthenogenesis), but what can't be explained is how Elena is able to heal Freddie, the girl she's had a crush on for years, from a gunshot wound in a Starbucks parking lot. Or why the boy who shot Freddie, David Combs, disappeared from the same parking lot minutes later after getting sucked up into the clouds. What also can't be explained are the talking girl on the front of a tampon box, or the reasons that David Combs shot Freddie in the first place.

As more unbelievable things occur, and Elena continues to perform miracles, the only remaining explanation is the least logical of all—that the world is actually coming to an end, and Elena is possibly the only one who can do something about it.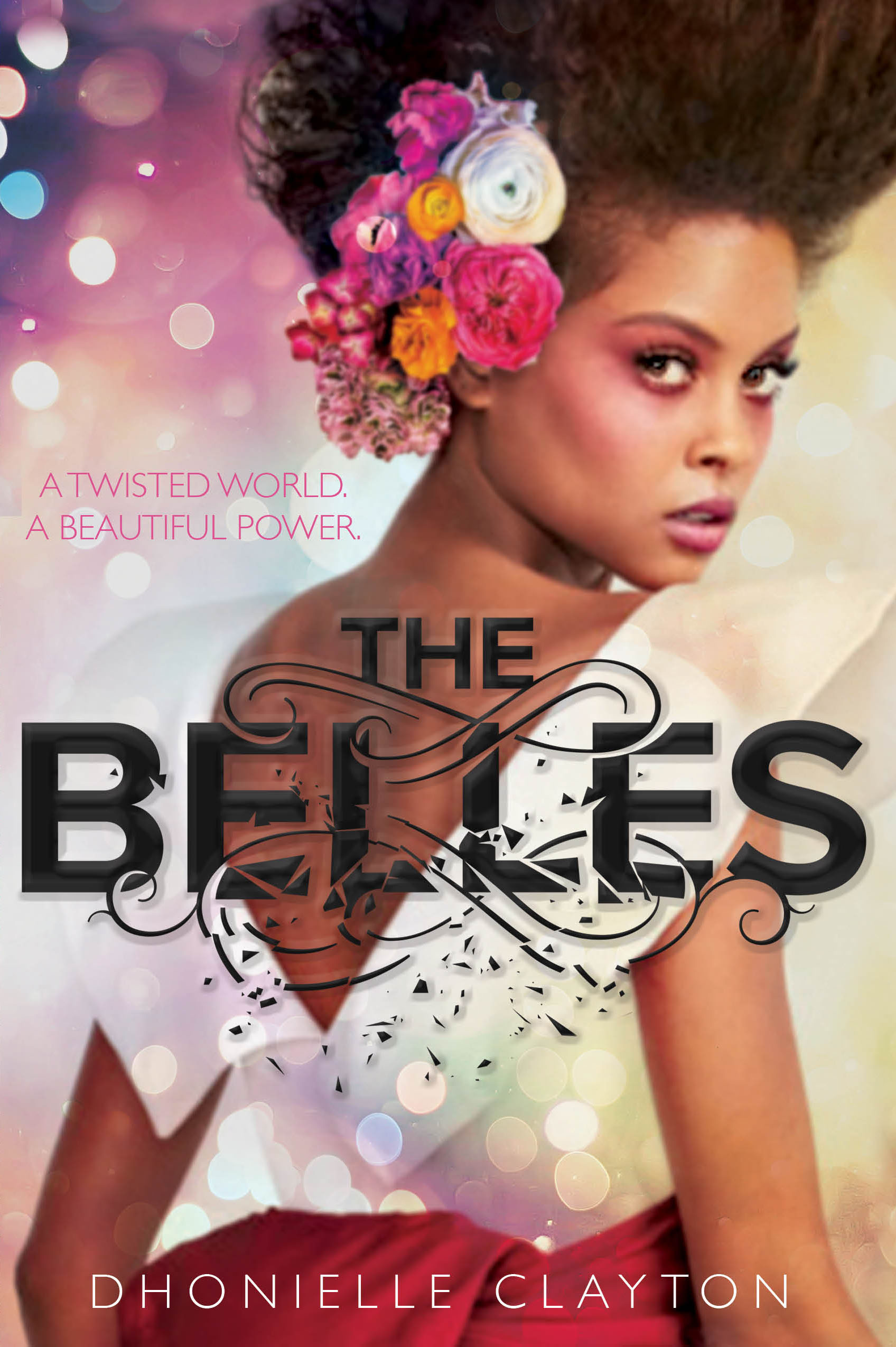 The Belles by Dhonielle Clayton
Type: First in seriesPublisher: FreeformRelease date: February 6
Camellia Beauregard is a Belle. In the opulent world of Orleans, Belles are revered, for they control Beauty, and Beauty is a commodity coveted above all else. In Orleans, the people are born gray, they are born damned, and only with the help of a Belle and her talents can they transform and be made beautiful.

But it's not enough for Camellia to be just a Belle. She wants to be the favorite, the Belle chosen by the Queen of Orleans to live in the royal palace, to tend to the royal family and their court, to be recognized as the most talented Belle in the land.

But once Camellia and her Belle sisters arrive at court, it becomes clear that being the favorite is not everything she always dreamed it would be. Behind the gilded palace walls live dark secrets, and Camellia soon learns that the very essence of her existence is a lie, that her powers are far greater, and could be more dangerous, than she ever imagined. And when the queen asks Camellia to risk her own life and help the ailing princess by using Belle powers in unintended ways, Camellia now faces an impossible decision.

With the future of Orleans and its people at stake, Camellia must decide: save herself and her sisters and the way of the Belles, or resuscitate the princess, risk her own life, and change the ways of her world forever.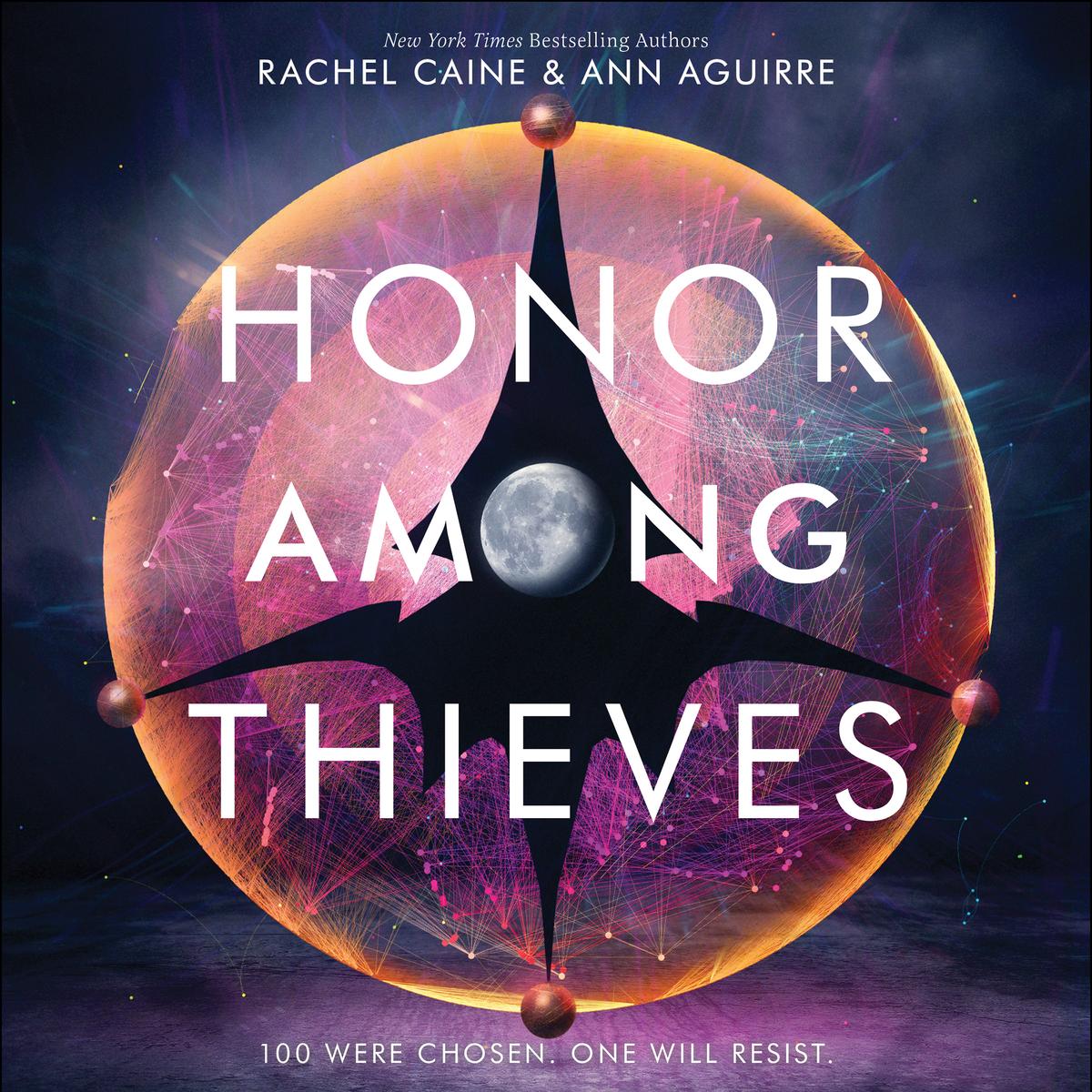 Honor Among Thieves by Rachel Caine and Ann Aguirre
Type: First in seriesPublisher: Katherine Tegen BooksRelease date: February 13
Petty criminal Zara Cole has a painful past that's made her stronger than most, which is why she chose life in New Detroit instead moving with her family to Mars. In her eyes, living inside a dome isn't much better than a prison cell.

Still, when Zara commits a crime that has her running scared, jail might be exactly where she's headed. Instead Zara is recruited into the Honors, an elite team of humans selected by the Leviathan—a race of sentient alien ships—to explore the outer reaches of the universe as their passengers.

Zara seizes the chance to flee Earth's dangers, but when she meets Nadim, the alien ship she's assigned, Zara starts to feel at home for the first time. But nothing could have prepared her for the dark, ominous truths that lurk behind the alluring glitter of starlight.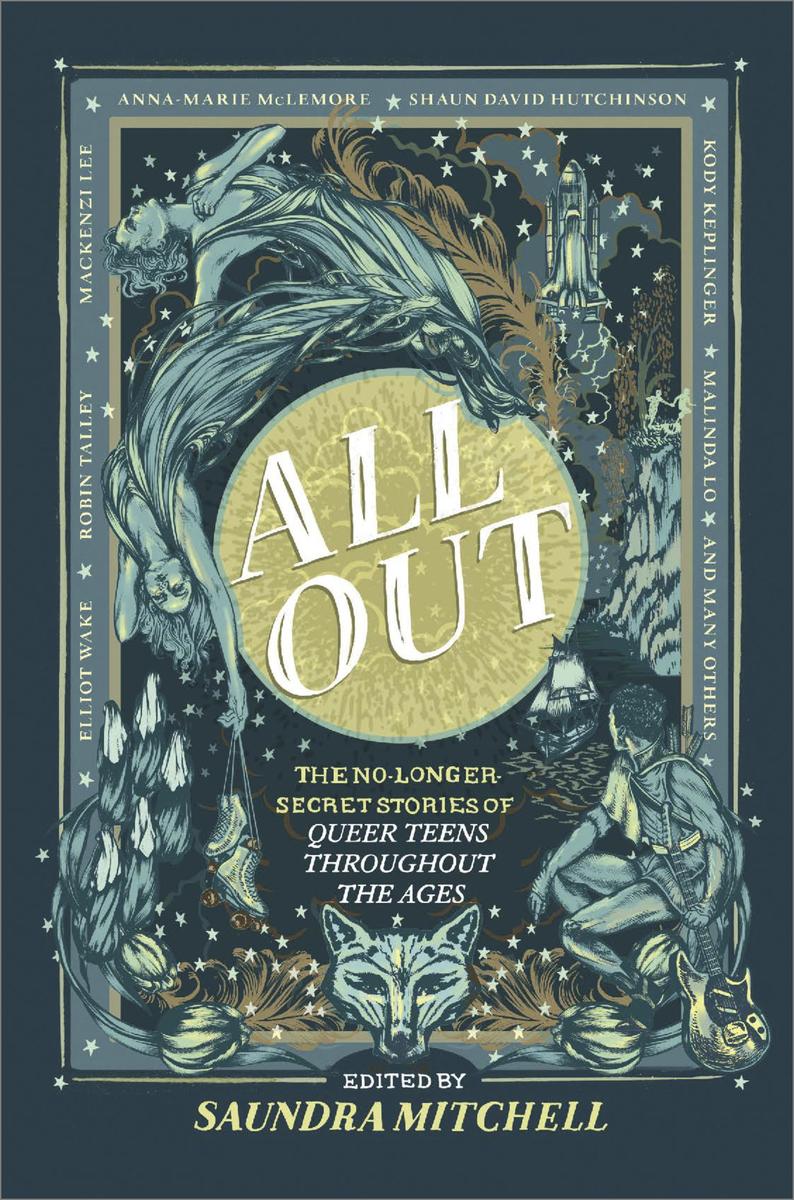 All Out: The No-Longer-Secret Stories of Queer Teens Through the Ages
Type: Short story collectionPublisher: Harlequin TeenRelease date: February 27
From a retelling of Little Red Riding Hood set in war-torn 1870s Mexico featuring a transgender soldier, to two girls falling in love while mourning the death of Kurt Cobain, forbidden love in a sixteenth-century Spanish convent or an asexual girl discovering her identity amid the 1970s roller-disco scene, All Out tells a diverse range of stories across cultures, time periods and identities, shedding light on an area of history often ignored or forgotten.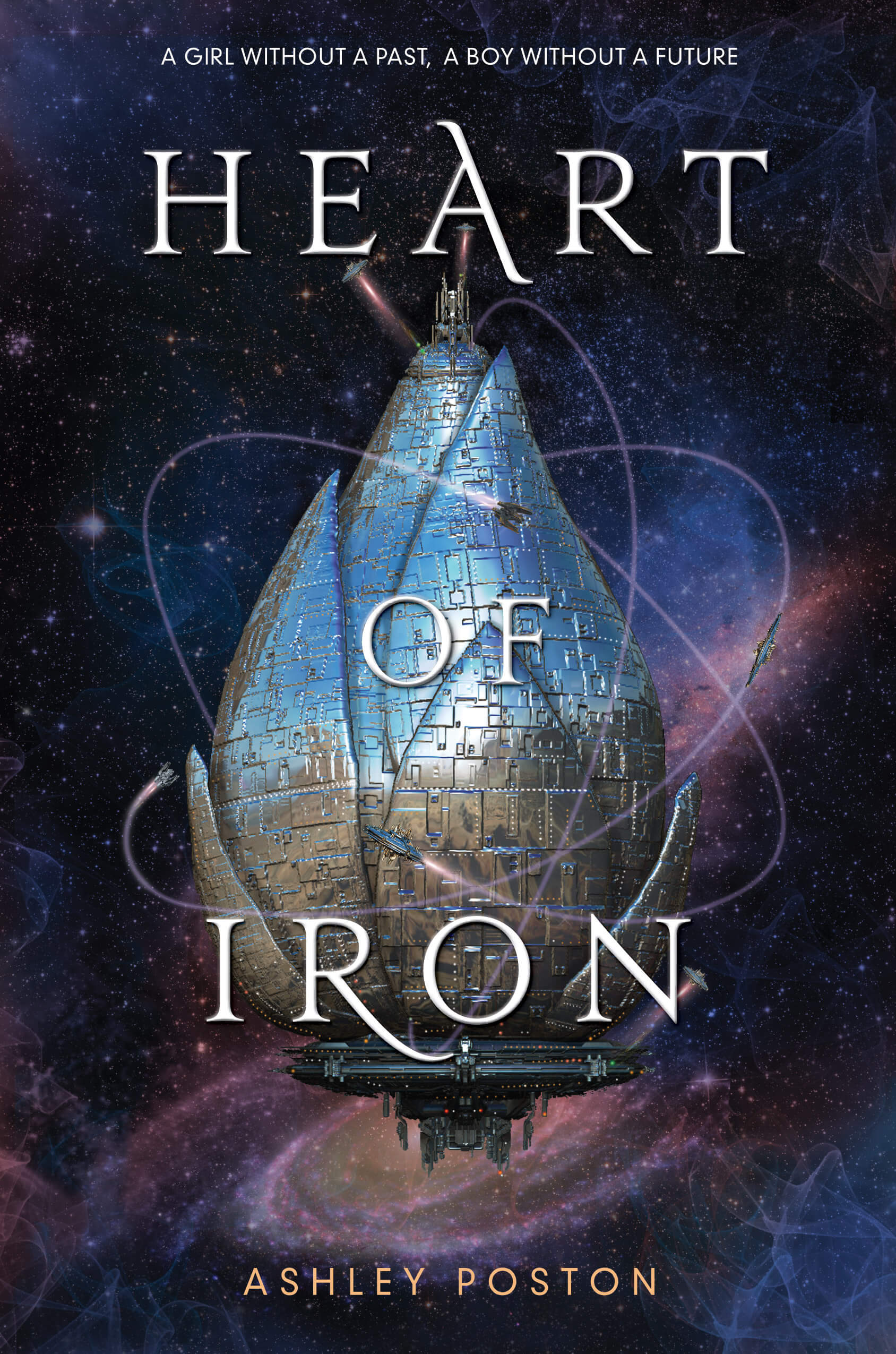 Heart of Iron by Ashley Poston
Type: StandalonePublisher: Balzer + BrayRelease date: February 27
Seventeen-year-old Ana is a scoundrel by nurture and an outlaw by nature. Found as a child drifting through space with a sentient android called D09, Ana was saved by a fearsome space captain and the grizzled crew she now calls family. But D09—one of the last remaining illegal Metals—has been glitching, and Ana will stop at nothing to find a way to fix him.

Ana's desperate effort to save D09 leads her on a quest to steal the coordinates to a lost ship that could offer all the answers. But at the last moment, a spoiled Ironblood boy beats Ana to her prize. He has his own reasons for taking the coordinates, and he doesn't care what he'll sacrifice to keep them.

When everything goes wrong, she and the Ironblood end up as fugitives on the run. Now their entire kingdom is after them—and the coordinates—and not everyone wants them captured alive.

What they find in a lost corner of the universe will change all their lives—and unearth dangerous secrets. But when a darkness from Ana's past returns, she must face an impossible choice: does she protect a kingdom that wants her dead or save the Metal boy she loves?
Best New Young Adult Science Fiction & Fantasy Books in January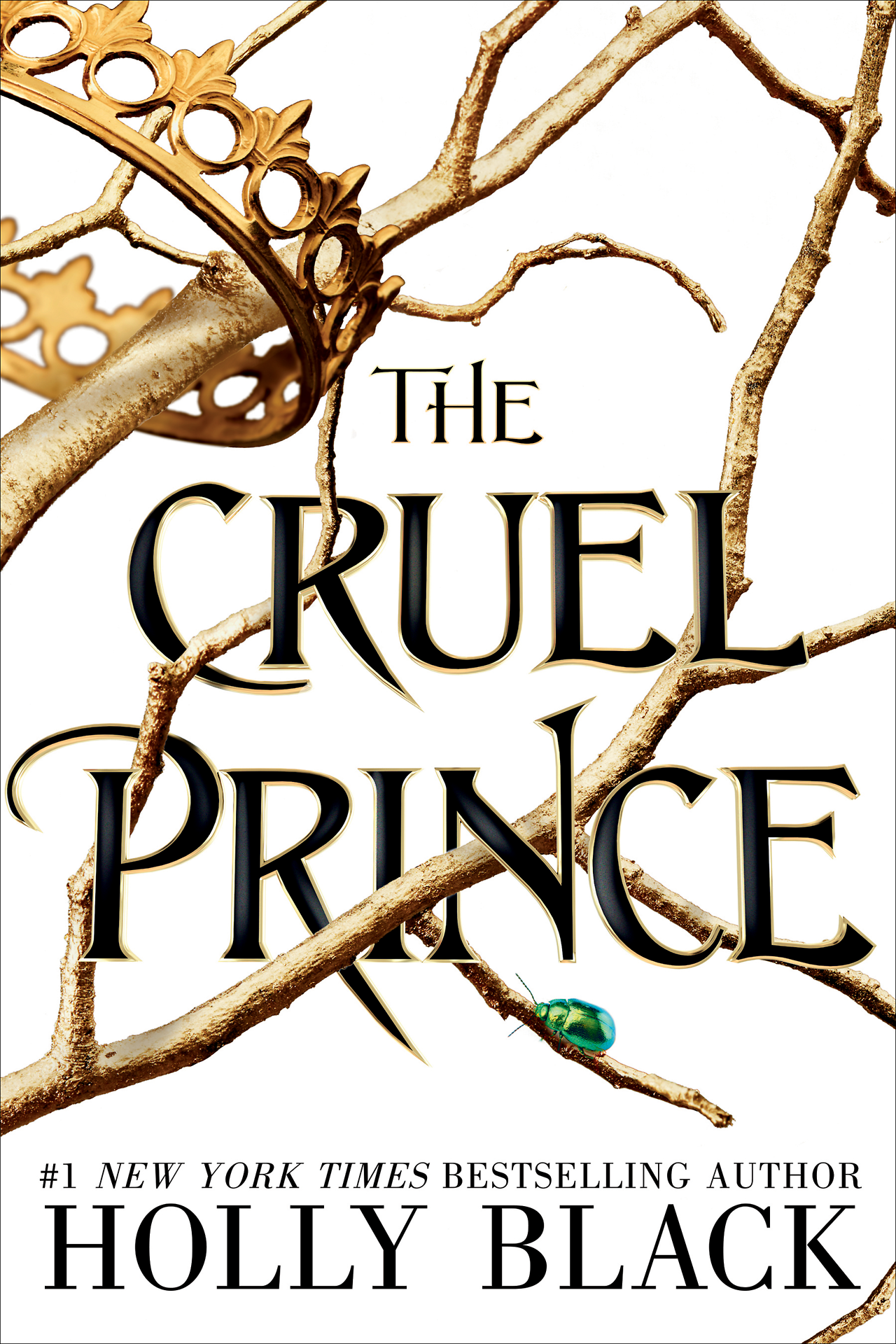 The Cruel Prince by Holly Black
Type: First book in seriesPublisher: Little, Brown Books for Young ReadersRelease date: January 2
Jude was seven years old when her parents were murdered and she and her two sisters were stolen away to live in the treacherous High Court of Faerie. Ten years later, Jude wants nothing more than to belong there, despite her mortality. But many of the fey despise humans. Especially Prince Cardan, the youngest and wickedest son of the High King.

To win a place at the Court, she must defy him–and face the consequences.

In doing so, she becomes embroiled in palace intrigues and deceptions, discovering her own capacity for bloodshed. But as civil war threatens to drown the Courts of Faerie in violence, Jude will need to risk her life in a dangerous alliance to save her sisters, and Faerie itself.

Chainbreaker by Tara Sim
Type: Second book in a series (Timekeeperis the first)Publisher: Sky Pony PressRelease Date: January 2
Clock mechanic Danny Hart knows he's being watched. But by whom, or what, remains a mystery. To make matters worse, clock towers have begun falling in India, though time hasn't Stopped yet. He'd hoped after reuniting with his father and exploring his relationship with Colton, he'd have some time to settle into his new life. Instead, he's asked to investigate the attacks.

After inspecting some of the fallen Indian towers, he realizes the British occupation may be sparking more than just attacks. And as Danny and Colton unravel more secrets about their past, they find themselves on a dark and dangerous path―one from which they may never return.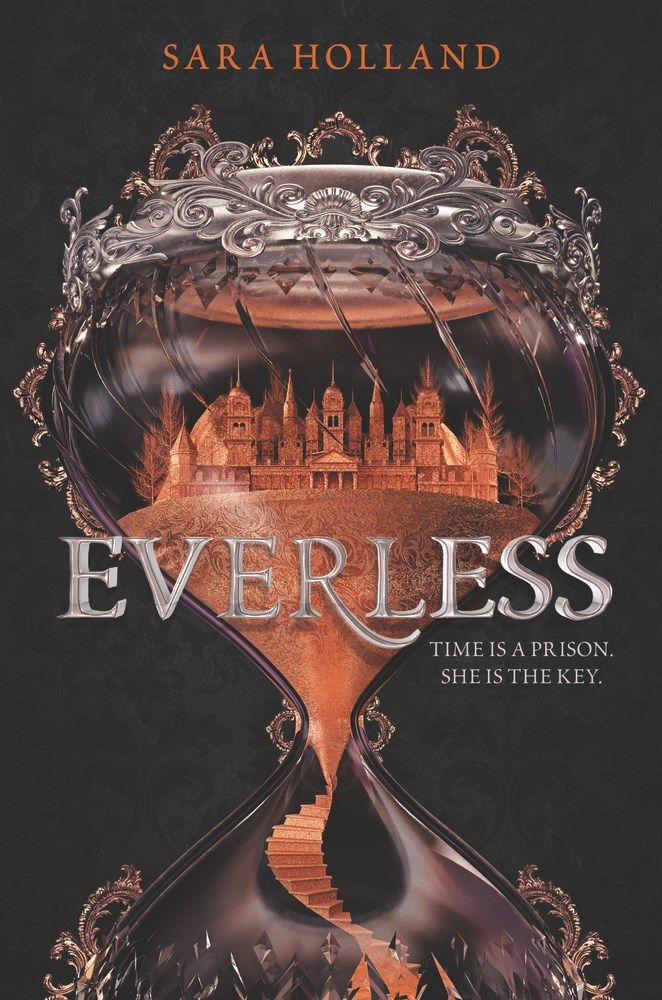 Everless by Sara Holland
Type: First in seriesPublisher: HarperTeenRelease date: January 2
In the kingdom of Sempera, time is currency—extracted from blood, bound to iron, and consumed to add time to one's own lifespan. The rich aristocracy, like the Gerlings, tax the poor to the hilt, extending their own lives by centuries.

No one resents the Gerlings more than Jules Ember. A decade ago, she and her father were servants at Everless, the Gerlings' palatial estate, until a fateful accident forced them to flee in the dead of night. When Jules discovers that her father is dying, she knows that she must return to Everless to earn more time for him before she loses him forever.

But going back to Everless brings more danger—and temptation—than Jules could have ever imagined. Soon she's caught in a tangle of violent secrets and finds her heart torn between two people she thought she'd never see again. Her decisions have the power to change her fate—and the fate of time itself.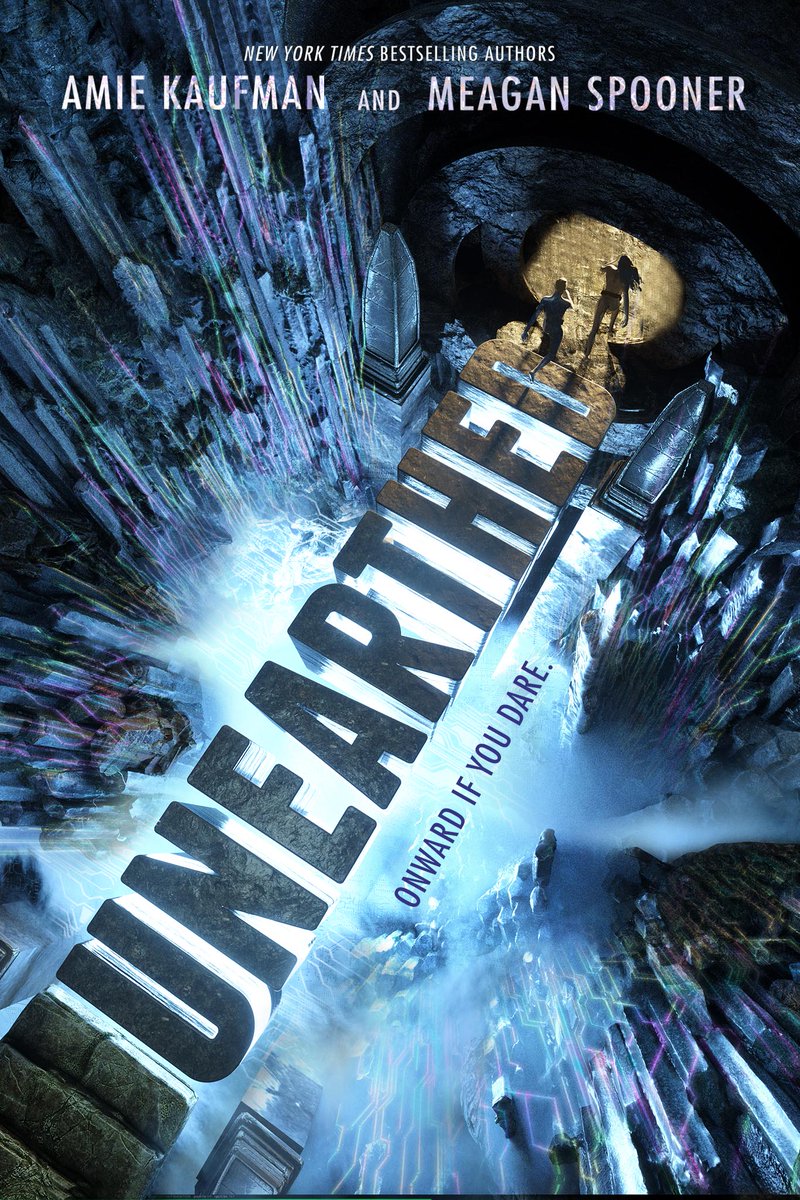 Unearthed by Amie Kaufman and Meagan Spooner
Type: First in seriesPublisher: Disney-HyperionRelease date: January 9
When Earth intercepts a message from a long-extinct alien race, it seems like the solution humanity has been waiting for. The Undying's advanced technology has the potential to undo environmental damage and turn lives around, and their message leads to the planet Gaia, a treasure trove waiting to be explored.

For Jules Addison and his fellow scholars, the discovery of an ancient alien culture offers unprecedented opportunity for study… as long as scavengers like Amelia Radcliffe don't loot everything first. Despite their opposing reasons for smuggling themselves onto the alien planet's surface, they're both desperate to uncover the riches hidden in the Undying temples. Beset by rival scavenger gangs, Jules and Mia form a fragile alliance… but both are keeping secrets that make trust nearly impossible.

As they race to decode the ancient messages, Jules and Mia must navigate the traps and trials within the Undying temples and stay one step ahead of the scavvers on their heels. They came to Gaia certain that they had far more to fear from their fellow humans than the ancient beings whose mysteries they're trying to unravel. But the more they learn about the Undying, the more Jules and Mia start to feel like their presence in the temple is part of a grand design–one that could spell the end of the human race…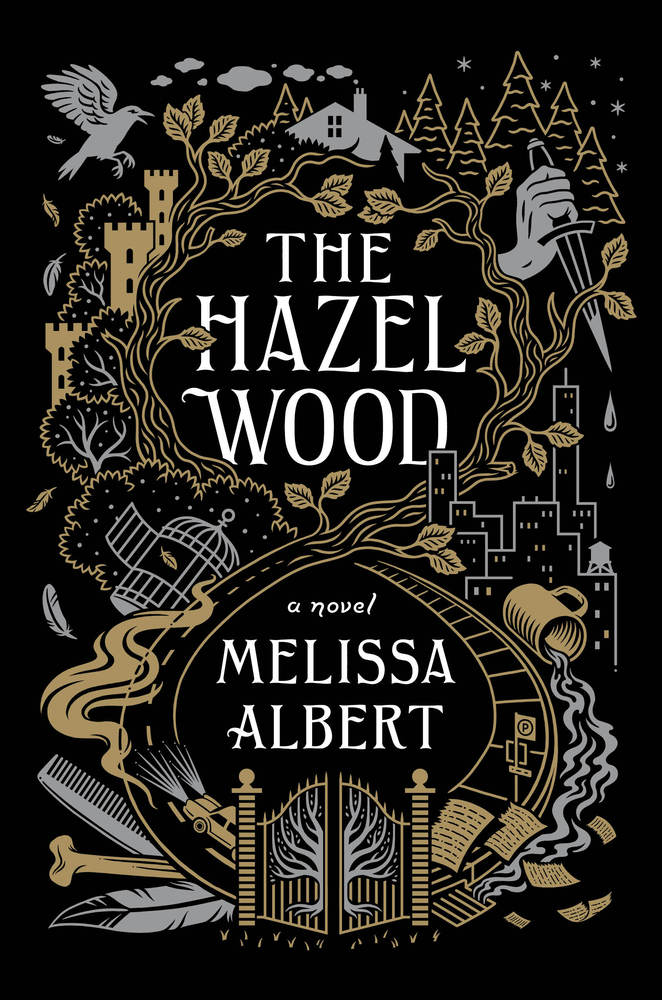 The Hazel Wood by Melissa Albert
Type: The first in a seriesPublisher: Flatiron BooksRelease Date: January 30
Seventeen-year-old Alice and her mother have spent most of Alice's life on the road, always a step ahead of the uncanny bad luck biting at their heels. But when Alice's grandmother, the reclusive author of a cult-classic book of pitch-dark fairy tales, dies alone on her estate, the Hazel Wood, Alice learns how bad her luck can really get: Her mother is stolen away―by a figure who claims to come from the Hinterland, the cruel supernatural world where her grandmother's stories are set. Alice's only lead is the message her mother left behind: "Stay away from the Hazel Wood."

Alice has long steered clear of her grandmother's cultish fans. But now she has no choice but to ally with classmate Ellery Finch, a Hinterland superfan who may have his own reasons for wanting to help her. To retrieve her mother, Alice must venture first to the Hazel Wood, then into the world where her grandmother's tales began―and where she might find out how her own story went so wrong.
That's it—for now! Check back in for updates as we learn about more exciting young adult science and fiction reads to be released in 2018. In the mean time, check out our Den of Geek Book Club, and be sure to let us know what you are looking forward to reading in the comments below…
Kayti Burt is a staff editor covering books, TV, movies, and fan culture at Den of Geek. Read more of her work here or follow her on Twitter @kaytiburt.