News
Best Geeky Home Entertainment Gifts in 2019
We've rounded up the best home entertainment gear to turn your home into the perfect chill zone for the rest of the year.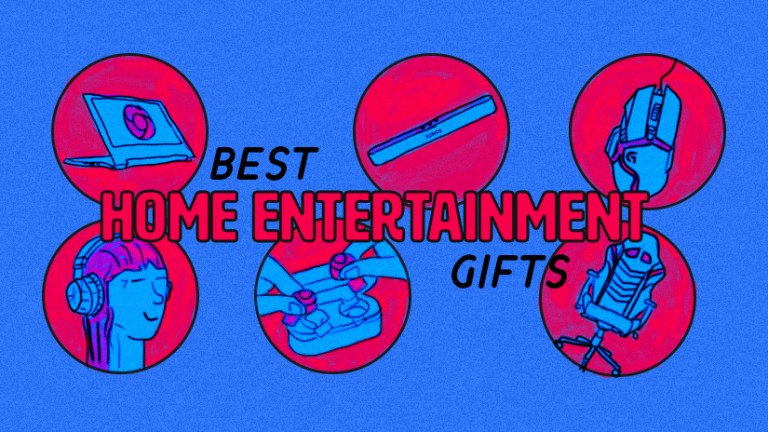 2019's freezing start was a wake up call for us to get our homes in order, and by that we mean upgrading our home chilling game. With snow squalls and other awful happenings outside, we figured we needed to turn our homes into perfect leisure spaces. That's why we've searched all over the Internet to help you upgrade your home entertainment game too!
We've searched far and wide to bring you the best shopping recommendations! Just a note: Den of Geek may receive a commission from links on this page. Prices & stockage are accurate as of time of publication.
Laptops:

Lenovo Chromebook 2-in-1 Convertible Laptop
For those who'd rather have a convertible computer than a convertible car, this laptop creates perfect computing solution for the commuting geek. This stylish Chromebook, which can be used as a traditional laptop or touch-screen tablet, has built-in virus protection and a long battery life.
Buy the Lenovo Chromebook 2-in-1 Convertible Laptop on Amazon.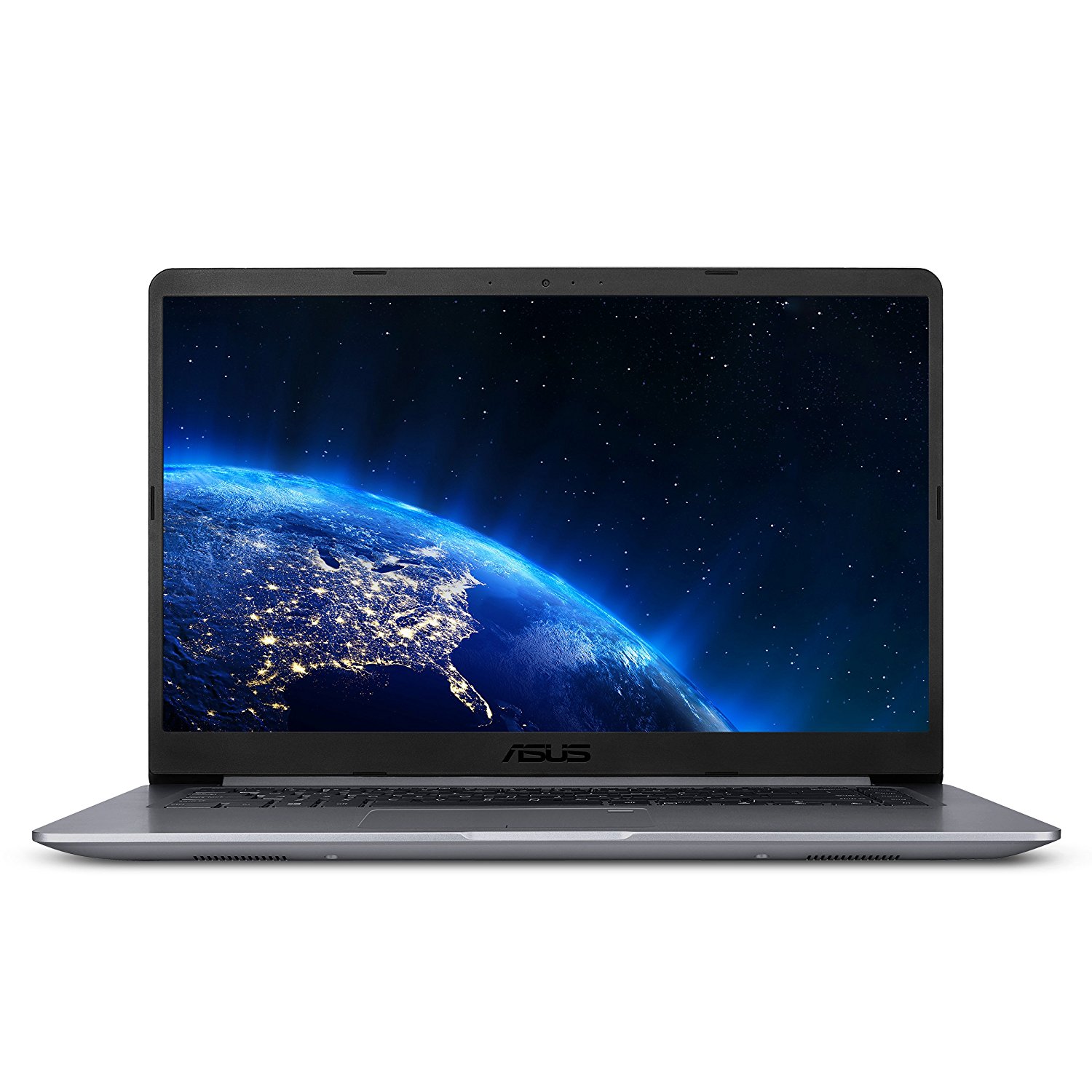 ASUS VivoBook 15.6" Laptop
This stunning laptop has an ergonomic chiclet keyboard with fingerprint sensor, a large display, and a razor slick design. A fraction of an inch thick and weighing only 3.7 pounds, this laptop is perfect for powerful, portable computing.
Buy the ASUS VivoBook 15.6″ Laptop on Amazon.
Wireless earbuds: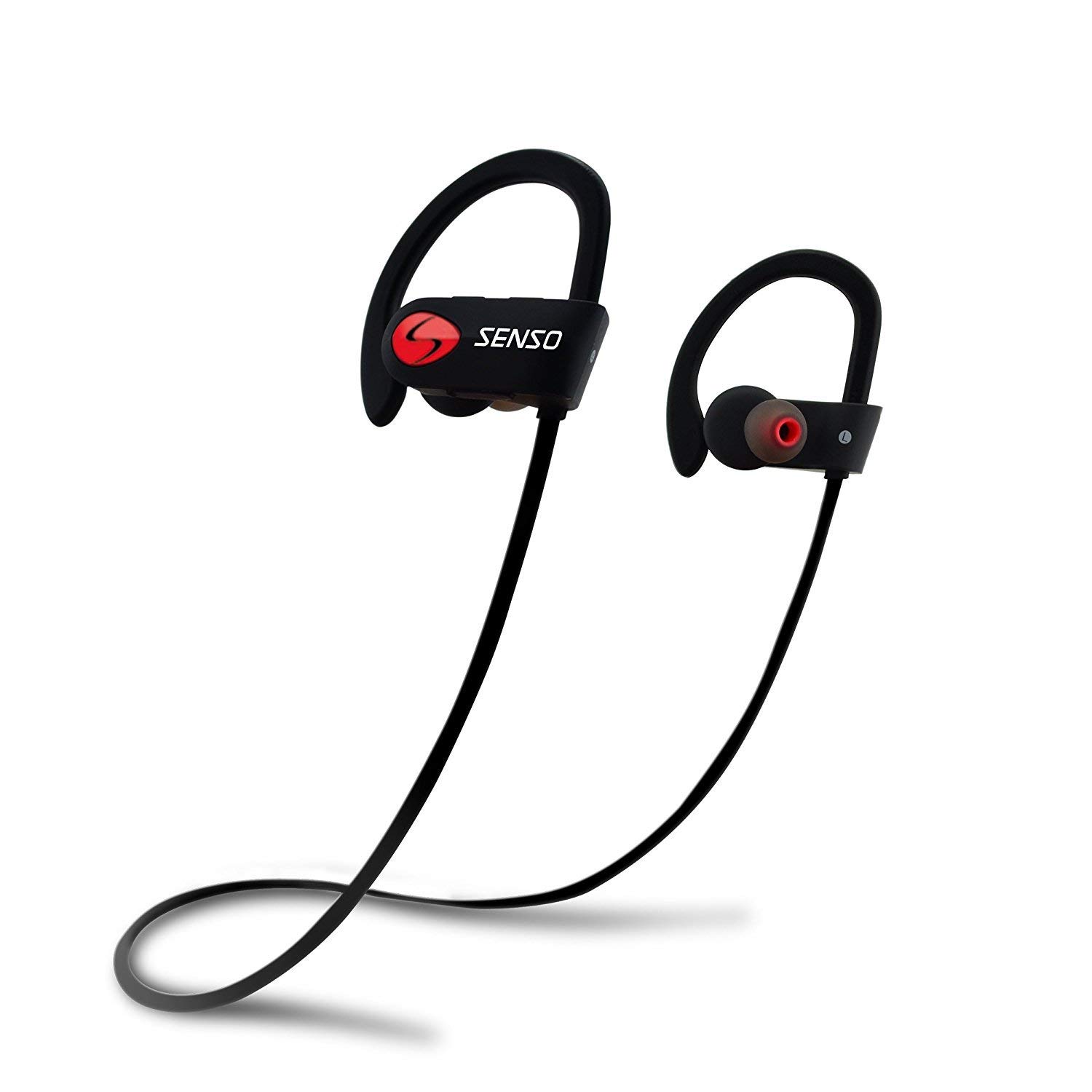 SENSO Bluetooth Headphones
These sweatproof earbuds are perfect for your daily workout. These sleek earbuds are both noise-cancelling and waterproof, and boast a long battery life — so they won't give out on you mid-podcast.
Buy the SENSO Bluetooth Headphones on Amazon.

ENACFIRE Bluetooth 5.0 Wireless Earbuds with Microphone
Need to go completely tangle-free, but don't care for AirPods? These truly wireless headphones come with a built-in microphone and a snug, comfortable design. The rich sound quality will keep you listening, especially since they don't fall out.
Buy the ENACFIRE Bluetooth 5.0 Wireless Earbuds on Amazon.
Sound bars:

Sonos Beam – Compact Smart TV Soundbar with Amazon Alexa Voice Control Built-in
Listen to music, TV, movies, podcasts, radio, audiobooks and video games with the all-new Sonos Sound bar. Not only is setting up easy, the software upgrades will ensure that listening experience is always improving. Plus, it has Amazon Alexa built-in, so your wish is its command!
Buy the Sonos Beam – Compact TV Soundbar on Amazon.

VIZIO SB2821-D6 28-Inch 2.1 Channel Soundbar
The VIZIO Sound Bar comes with Bluetooth functionality and a wireless subwoofer, perfect for amping up the bass (cue the clichéd movie trailer noise).
Buy the VIZIO SB2821 Sound Bar on Amazon.
Gaming mouse:
Logitech G502 HERO High Performance Gaming Mouse
This easy to program gaming mouse comes with customizable lighting and surface tuning. Enjoy the pretty lights as you set up the perfect Fortnite macros and become the last player standing.
Buy the Logitech G502 Gaming Mouse on Amazon.

PICTEK Wired Gaming Mouse
This ergonomic gaming mouse is another great choice for the demanding, wired-only gamer. Every single button is programmable, and the design is comfy to boot!
Buy the PICTEK Wired Gaming Mouse on Amazon.
Noise-canceling headphones:
COWIN E7 Pro Active Noise Cancelling Bluetooth Headphones
With seven color options to choose from, these wireless Bluetooth headphones are the perfect solution for tangle-free chilling. With crisp, clear sound and powerful bass, these long-lasting headphones will get you through hours of streaming, gaming, podcasts and more!
Buy the COWIN E7 Pro Bluetooth Headphones on Amazon.
Gaming headsets:
 
HyperX Cloud II Gaming Headset
Need to upgrade your game while yelling at teammates on PUBG or Overwatch? This gaming headset is perfect for the vocal gamer. With 7.1 surround sound you'll hear every footstep, and the built-in mic will make sure your teammates hear you. We can't promise they'll respond, though!
Gaming chairs:

AKRacing Masters Series Max Gaming Chair
This super comfortable gaming chair includes an adjustable headrest and lumbar support pillows for comfort and enhanced ergonomics. Quit hunching and bring your game to the next level!
Buy the AKRacing Masters Series Max Gaming Chair on Amazon. 

BestMassage Gaming Chair
This gaming chair features ergonomic design with lumbar support and generous padding. Setup is easy, and you can choose from five different colors!
Buy the BestMassage Gaming Chair on Amazon.
TVs:

Toshiba 43-inch 4K Ultra HD Smart LED TV HDR – Fire TV Edition
The Toshiba 4K UHD Smart TV – Fire TV Edition delivers Ultra HD picture quality and allows access to tens of thousands of channels and apps.
Buy the Toshiba 43-inch 4K Ultra HD Smart LED TV on Amazon.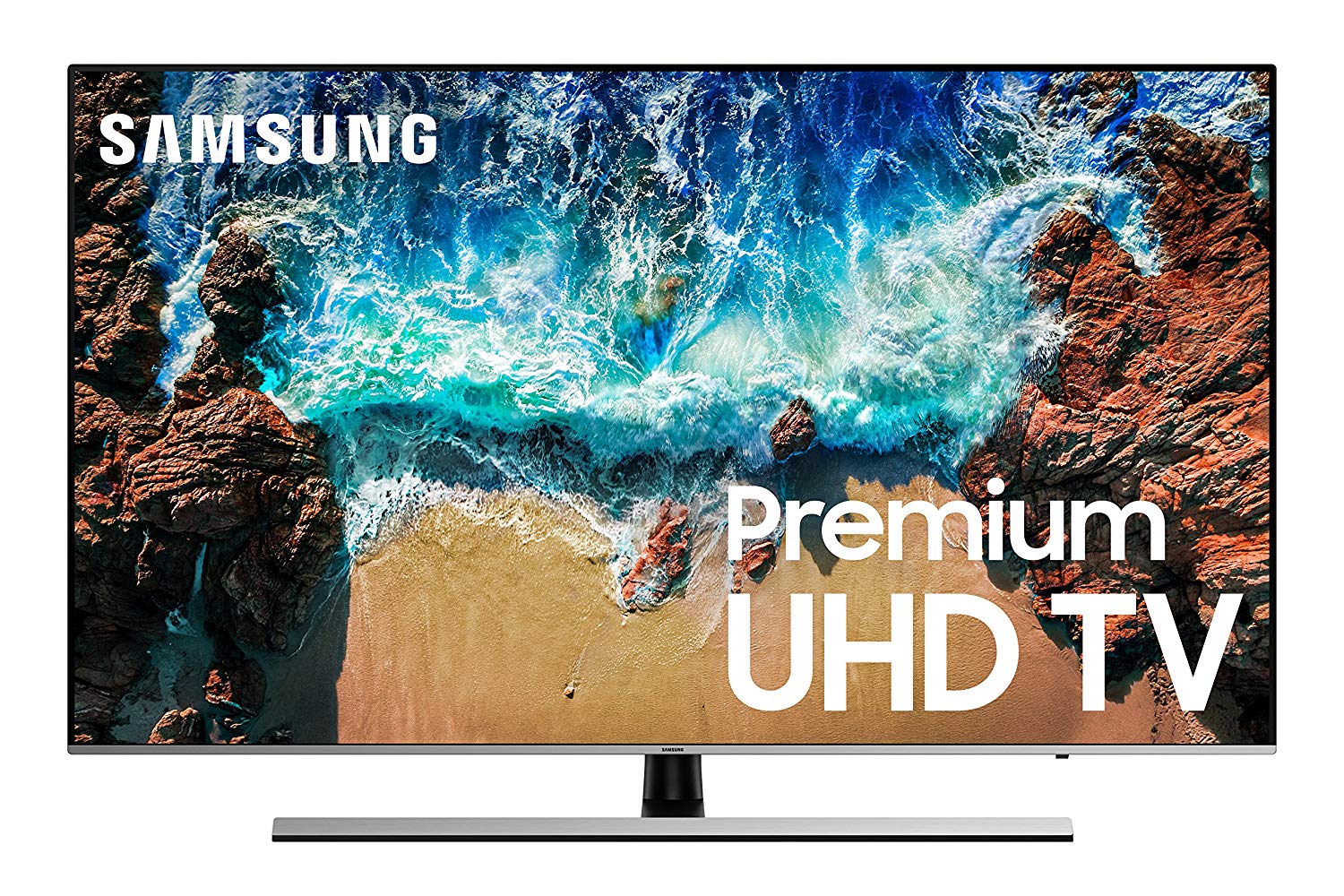 Samsung Flat 65″ 4K UHD 8 Series Smart LED TV
This Samsung TV offers a stunning high dynamic range and a dynamic crystal color. This TV also includes Bixby Voice, a revolutionary way to help find live and streaming shows.
Buy the Samsung Flat 65″ 4K UHD 8 Series Smart LED TV on Amazon.
Wireless Keyboards:

Logitech K400 Plus Wireless Touch TV Keyboard with Built-in Touchpad
So you have a smart TV, but you hate using your remote to use it. This wireless TV keyboard makes control of your TV a breeze with its full set of keys and built-in tracking pad. Plus, you can use it on that computer you have hooked up to the TV, too!
Streaming sticks: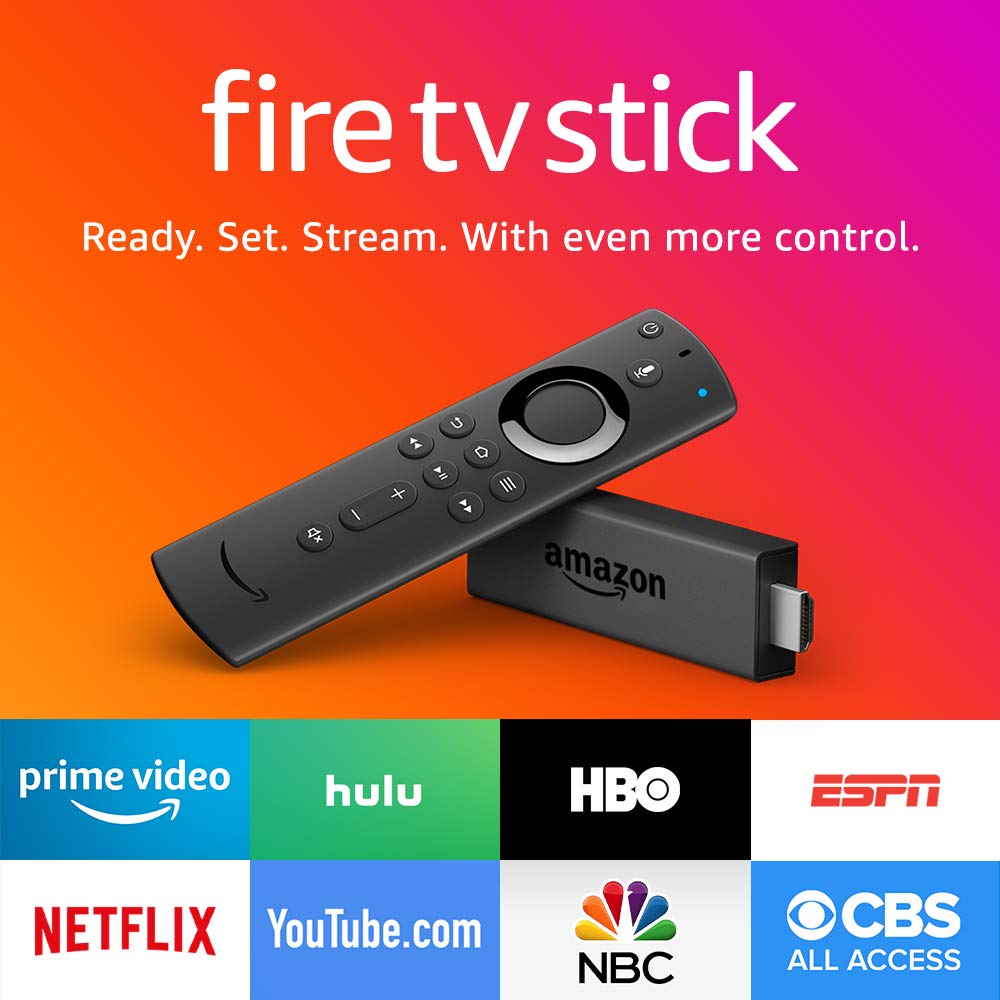 Fire TV Stick with all-new Alexa Voice Remote
The best-selling Fire TV Stick includes the all-new Alexa Voice Remote. Fire TV Sticks have more storage for apps and games than any other streaming media stick, so get to binging!
Buy the Fire TV Stick With All-New Alexa Voice Remote on Amazon.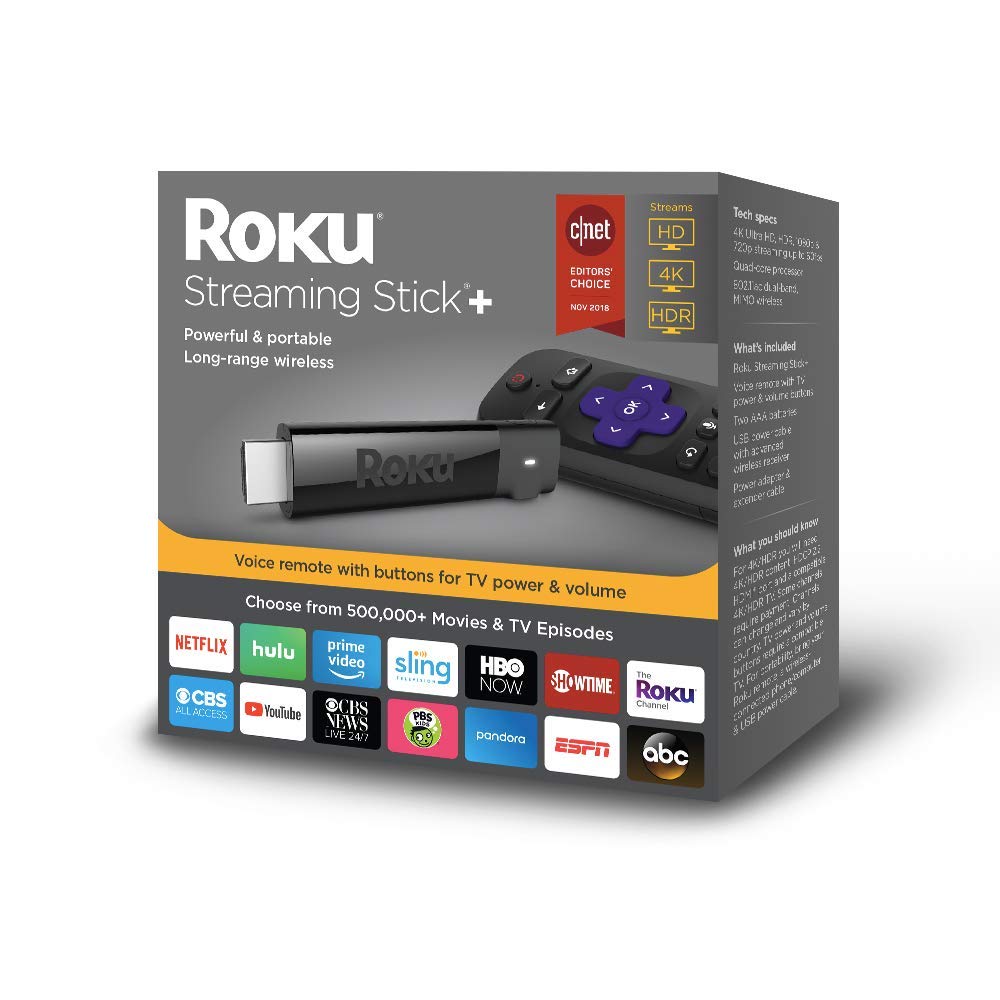 Roku Streaming Stick
This powerful and portable streaming stick includes tons of streaming software from big favorites like Netflix, Hulu, and YouTube. With the easy-to-use remote, the stick allows access to over 500,000 movies and TV episodes.!
Buy the Roku Streaming Stick on Amazon.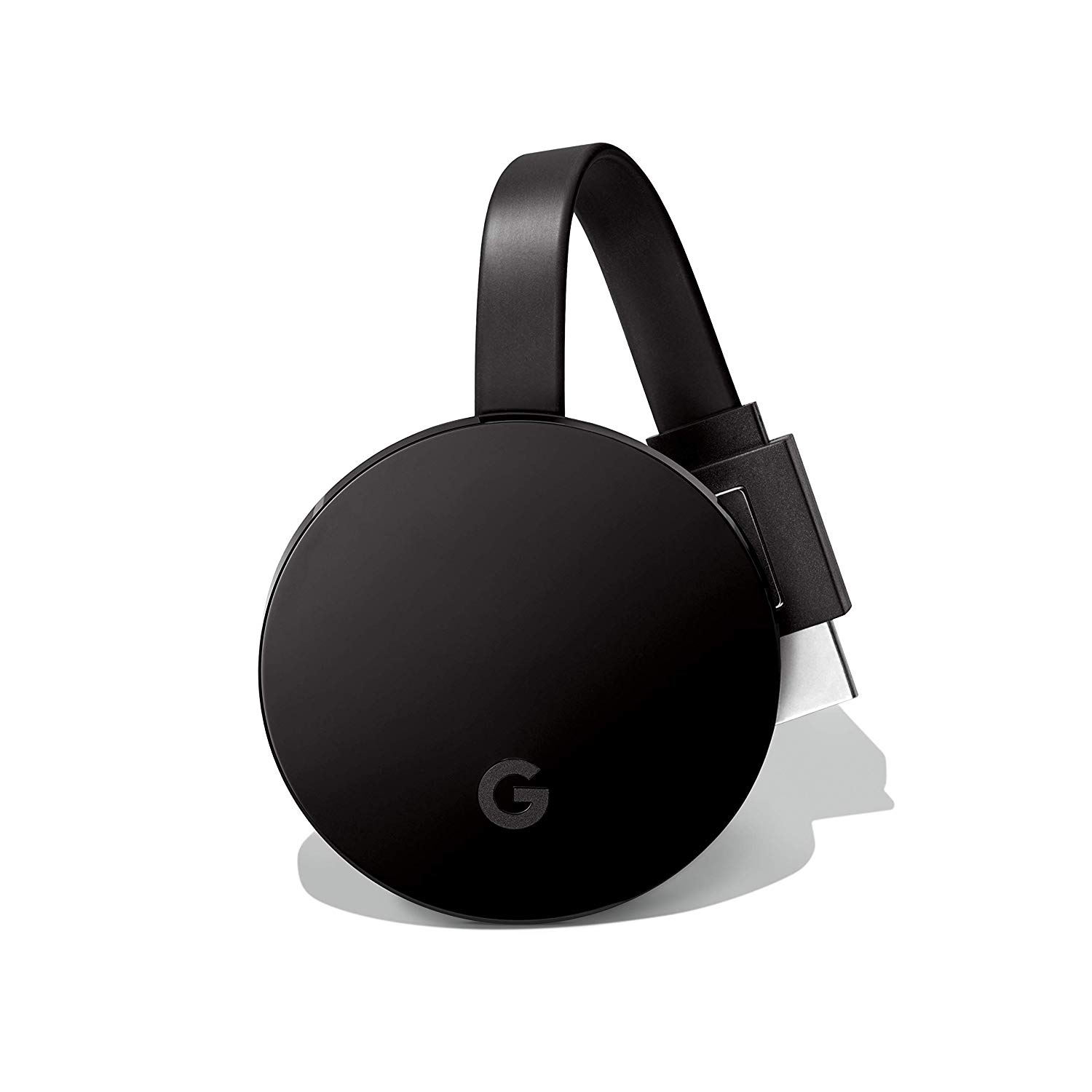 Google Chromecast 
The Google Chromecast allows you to stream YouTube, Shows, and Movies in 4K HD with a touch of a button! Cast videos, photos, and music from your phone or computer easily. Chromecast works with Google Home too, so you can stream content easily with just your voice.