News
Dwayne Johnson and Brian Volk-Weiss Team for Disney+ Docuseries
Behind the Attraction is a Disney+ docuseries with producers in Dwayne Johnson and The Toys That Made Us's Brian Volk-Weiss.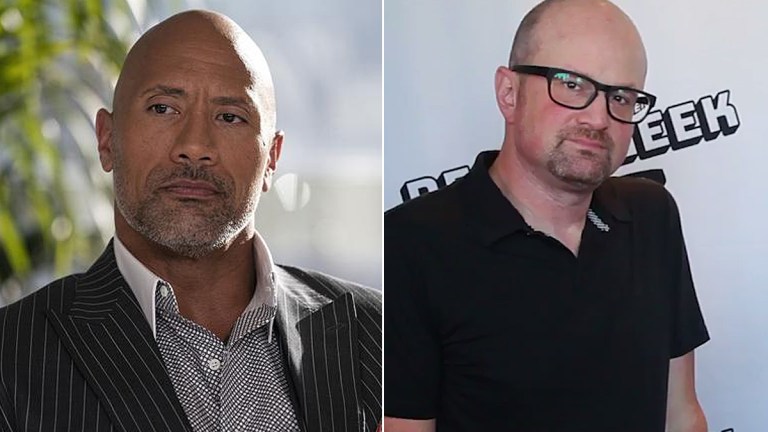 Behind the Attraction may sound like something that aired on VH1 in the '90s, but this particular docuseries will be utilized by Disney on its imminently-launching streaming platform, Disney+, to showcase (or, if you will, wantonly plug,) its park attractions by telling the tales behind their conception, featuring interviews with fans, and insight provided by Disney Imagineers and other behind-the-scenes personnel.
Disney+ has given the order for Behind the Attraction for 10 episodes, each hourlong, as Variety reports. Movie megastar Dwayne Johnson headlines the creative coalition for the Disney+ series as an executive producer through his Seven Bucks Production shingle, joined by partners Dany Garcia, Hiram Garcia, Brian Gewirtz and Kevin Hill. Interestingly, The Rock and company will be joined by Brian Volk-Weiss, the mastermind of Netflix's smash docuseries, The Toys That Made Us, who also serves as executive producer via The Nacelle Company, joined by partners Robin Henry and Cisco Henson.
As Dan Silver, vice president of originals – unscripted content for Disney+, expresses:
"Behind the Attraction is the quintessential Disney+ project. Best-in-class storytellers collaborating across multiple Disney units to mine and pull back the curtain on our rich Disney history. Dwayne, Dany, and Seven Bucks have not only established themselves as some of the most accomplished and prolific producers across multiple genres, but have been long time valued members of The Walt Disney family. And Brian and Nacelle's track record, mindset, and uber-geekdom make them the ideal partners for this project. This is going to be a special series."
Further Reading: The Toys That Made Us Season 3: What To Expect
With Brian Volk-Weiss onboard, don't be surprised if Behind the Attraction ends up tapping into the same kind of child-like enthusiasm showcased in geeky halcyon splendor on Netflix's The Toys that Made Us, which will unveil its much-anticipated third season on Netflix on November 15. Indeed, Volk-Weiss's Netflix series seems to have tapped into a potent pop culture vein, showcasing the rarely-told, surprisingly-intriguing stories of some of the most popular toy brands of the last 50 years, adding the element of recreated scenes to add both clarity and levity to historic-but-unsung moments in the industry.
While Disney+ will serve as a direct platform for a surreal array of content under the Mouse House's IP umbrella – notably movie-canonical scripted TV offerings for the Marvel Cinematic Universe and Star Wars brands – the proliferation of its parks – especially the two titans of Anaheim, CA's original Disneyland and Orlando, FL's Walt Disney World – will likely benefit from getting The Toys That Made Us-type treatment.
As for Dwayne Johnson, while his involvement may seem rather random, it makes sense if you recall that he's headlining Disney's live-action movie adaptation of its iconic attraction ride, Jungle Cruise, which makes its arrival at theaters on July 24, 2020.
Behind the Attraction doesn't have a release date as of yet. However, its designated streaming platform home, Disney+, is set to launch on Tuesday, November 12.
Joseph Baxter is a contributor for Den of Geek and Syfy Wire. You can find his work here. Follow him on Twitter @josbaxter.