News
Beetlejuice Musical Reveals First Photo of its Star
The Beetlejuice musical just cast its lead Ghost with the Most and Lydia. You better start learning to say their names three times fast.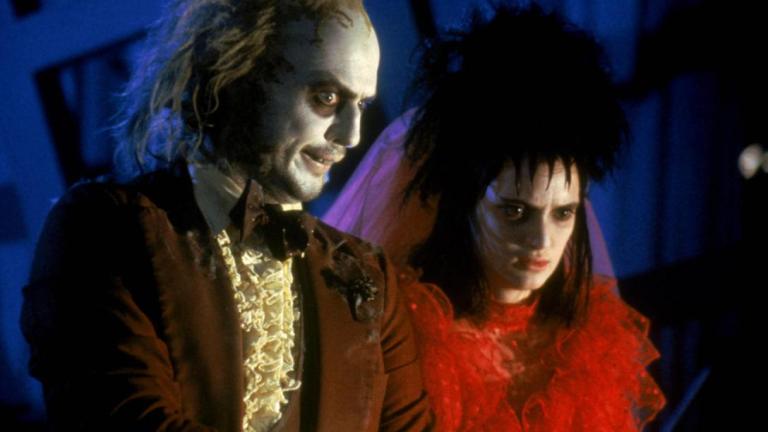 You better get ready to say Alex Brightman's name three times fast, because his title role of Beetlejuice in the upcoming musical adaptation just released a first-look photo. Brightman will play the Ghost with the Most in the first theatrical adaptation of the beloved Tim Burton classic from 1988, which is scheduled to make its out-of-town debut in Washington D.C. later this year before eventually summoning itself into the grand hereafter that is Broadway.
Indeed, the first image of Brightman as Beetlejuice has been released, via EW/People, giving us a glimpse of his stage version of the famous picaresque poltergeist. While we only see him from the back, Brightman – with a visible Cheshire grin – is sporting a sartorial choice that will be familiar to fans of the original Beetlejuice movie in the black-and-white striped suit.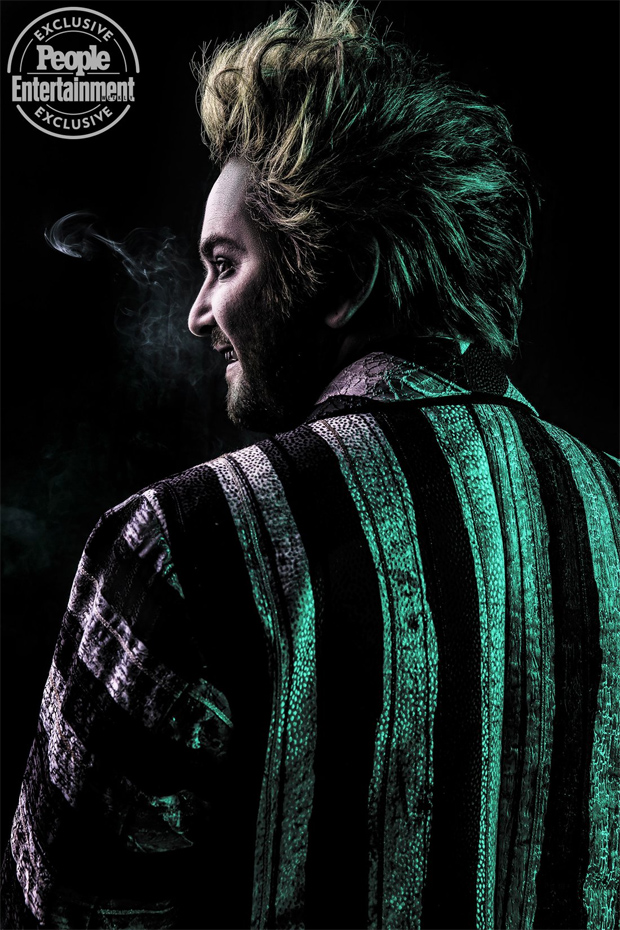 With the character reveal comes details about how the cinematic classic will translate to the stage. Director Alex Timbers teases a plot refocused "on Lydia's emotional journey, Lydia's relationship to Beetlejuice," which stands in contrast to their status as secondary characters in the movie. He also teases that Brightman's Beetlejuice will – in a appropriately-mischievous fashion – break the fourth wall during the show, explaining:
"He's one of those characters in film that that you can imagine breaking the fourth wall, and I think in theater, you want these characters that vibrate with life and can kick over the footlights and land in your lap. That's Beetlejuice. He can directly address the audience. He can be an unreliable narrator. He can be a Loki figure, you know? He can be a god of chaos, and that's really exciting."
Additionally, film fans can expect to see the famous dinner party scene – in which the ghostly Maitlands possess guests of the Deetzes' pretentious dinner party to the sounds of Harry Belafonte's "Day O (Banana Boat Song)" – incorporated onto the stage. However, it was not clarified if the show received the clearance for Belafonte's songs.
Star Alex Brightman is no stranger to starring in beloved roles originally created for the screen, having previously found success by playing the lead character in Andrew Lloyd Webber's musical adaptation of School of Rock, which saw Brightman step into the rock-loving shoes of Jack Black's character from the 2003 movie of the same name. With that said, Beetlejuice in some ways could be a tougher hill to climb given that Michael Keaton enjoyed a tour de force performance in the Burton movie. It is still one of Keaton's signature roles that 30 years later, Warner Bros. and some associated with the movie will occasionally entertain talks of reviving in a sequel. Winona Ryder is still certainly game to revisit her character of Lydia, the Goth girl who got a little too close to the real thing in the movie. Lydia will be played by Lazarus' Sophia Anne Caruso on the stage.
The musical adaptation is being spearheaded by Warner Bros. Theatre Ventures and Langley Park Productions, who have tapped two-time Tony Award winner Alex Timbers (Peter and the Starcatcher) to direct the stage show from a score by Eddie Perfect (King Kong) and a book by Scott Brown, who previously worked on Comedy Central's cult darling, Broad City. Choreography is being handled by Connor Gallagher (The Robber Bridegroom).
The production makes sense, as a number of Broadway successes in the 21st century have been adapted from non-musical or musically adjacent films, such as the delightful The Producers… and a number of other varyingly successful transfers that include Hairspray, Dirty Rotten Scoundrels, Legally Blonde, and Catch Me If You Can.
Beetlejuice is in previews at Washington D.C.'s National Theatre, set for its Nov. 4 opening. The show will make its Great White Way debut at Broadway's Winter Garden Theatre in March, ahead of an official opening on April 25.
David Crow is the Film Section Editor at Den of Geek. He's also a member of the Online Film Critics Society. Read more of his work here. You can follow him on Twitter @DCrowsNest.
Joseph Baxter is a contributor for Den of Geek and Syfy Wire. You can find his work here. Follow him on Twitter @josbaxter.
Read and download the Den of Geek NYCC 2018 Special Edition Magazine right here!