News
BattleBots Season 8 Premiere Date And First-Look Trailer (EXCLUSIVE)
The greatest robot competition on earth is back. We've got your first look at the revived BattleBots.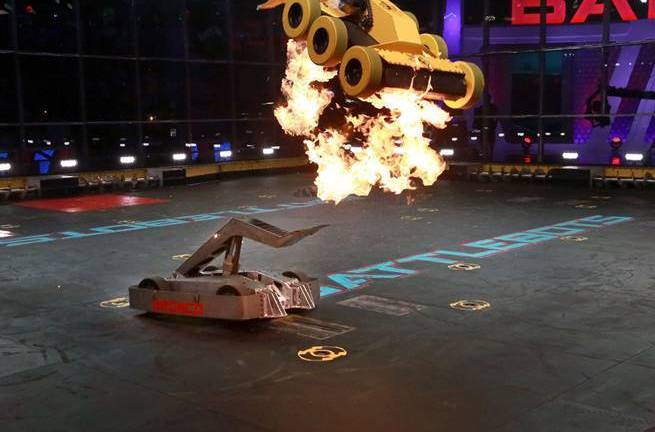 It's robot fighting time once more. The spectacle of brains, metal, and determination that is BattleBots is back for a brand-new season of mechanical mastery and robotic excellence. The competitive robot fights have a new home this time around. The Discovery Channel and Science Channel are set to air the new season and we've learned the premiere date is set for Friday, May 11th at 8:00 p.m. on Discovery. It'll also air on Science Channel beginning May 16th at 9:00 p.m.
We also have exclusive first-look footage of the new season, which you can watch below…
This new batch of episodes will be the eighth season of BattleBots. The series began as a spinoff of the British series Robot Wars and aired on Comedy Central from 2000-2002. ABC revived the series for two seasons, the most recent of which finished its run in 2016.
The series pits homemade robots against each other in a three-minute bout inside an enclosed, bulletproof battle arena. Using boxing-like rules, if the knockout matches end with both robots still intact, a panel of judges determines the winner. Tombstone is the reigning champion of Battlebots having won the 2016 championship in a finals knockout.
We'll have plenty more on BattleBots, including a behind-the-scenes look at the new season, as the premiere gets closer.