News
Bah, humbug – Ron hates Christmas!
He really, really does. Pretty much everything about it. Except the beer.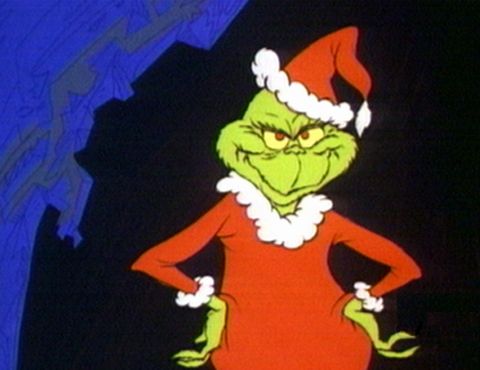 Everyone has a favourite holiday. For people like me, that favourite holiday is Halloween. The airwaves are full of horror movies, websites indulge in theme weeks celebrating underappreciated horror films (ahem), there's lots of candy and treats, pumpkin-flavored beer, cool costumes, and general indulgence of our darker natures. Then, there's the antithesis of Halloween: Christmas.
Ahh, Christmas, the all-consuming black hole of the winter holiday season whose approach means big money for stores of all sizes, shapes, and genres. This is one of the few times of year I find myself beyond miserable, and that time of year is starting earlier and ending later every year. Any holiday or pseudo-holiday in Christmas's orbit is sucked in, subsumed wholly, by the Christmas monolith.
First, Christmas came Chanukah, and I said nothing (after all, I'm not Jewish, and my Jewish friends say that Chanukah isn't such a big deal for them as Christmas is for everyone else). Next, Christmas consumed Kwanzaa (which I didn't care about, as Kwanzaa is a completely invented holiday made up in the late 60s and has never had a bigger meaning). Then, it ate New Year's, and I said nothing (Christmas decorations stay up until the New Year most places). Then, Christmas came for Thanksgiving Day, and I said nothing (mostly because I ate too much turkey and kept falling asleep in front of the television). Thanksgiving is merely the day before the official launching point to the Christmas shopping season in America, the ominously named Black Friday. Now, Christmas comes for Halloween, and there is no one to stand with me (or at least complain loudly on the Internet).
The first Christmas-themed commercial I personally saw was on the morning of October 31. That's Halloween! While I was watching Halloween (the original) on television, up pops a commercial starring Rudolph the Red-Nosed Reindeer and all his stop-motion pals. Michael Myers is stalking Laurie Strode one minute, and then all of a sudden Hermey the Misfit Elf is telling me to buy my mattresses from The Mattress King.
Halloween is supposed to be a celebration of our darkest fantasies, not a signpost on the road to "holiday fun." Christmas is boring! Everything related to Christmas is, at best, sickeningly sweet: from the television specials with cavorting cartoon characters to the nauseating holiday jingles on the radio, to the constant advertisements of Christmas values, Santa Claus, Frosty the Snowman, and the constant reminder that nothing I could possibly buy anyone I love will ever be what they want unless I get a stupid gift certificate (which is like money, but less useful). I already have problems with being a gift perfectionist, I don't need more pressure from the local mall!
If Santa Claus were real, I'd kick him in the groin. Not because he ever harmed me personally (my Christmas mornings usually yielded good gifts from Santa, and one of the traditions of our house is that generally Santa brings presents for everyone), but because he's come to represent everything I hate.
I mean, it's not all bad, I suppose. I'm not a total humbug about the holiday. Well, I am, but I do try to see the bright side. There are some things to like about Christmastime. Seasonal beer, for one thing. Candy canes in a variety of delicious flavors, chocolate-covered cherries, and that perfect combination of liquor and chocolate: the bourbon ball. The fact that everything you could ever want to buy is on sale for a month straight. Sexy blondes in 'naughty Christmas elf' costumes. Trying to drunkenly lure that cute girl at the bar into walking under the mistletoe at the same time you happen to be there.
Other than that, you can take your holiday television, your Christmas movies, your caroling, and your various and sundry holiday events, and stuff them in your stocking. Bah humbug, I say! Beat Tiny Tim with his own crutch and embrace your inner Scrooge!