News
Aum Shinrikyo Doomsday Cult Leader Executed in Japan
Shoko Asahara's Aum Shinrikyo cult wasn't purely about apocalyptic visions, but it made for some interesting anime.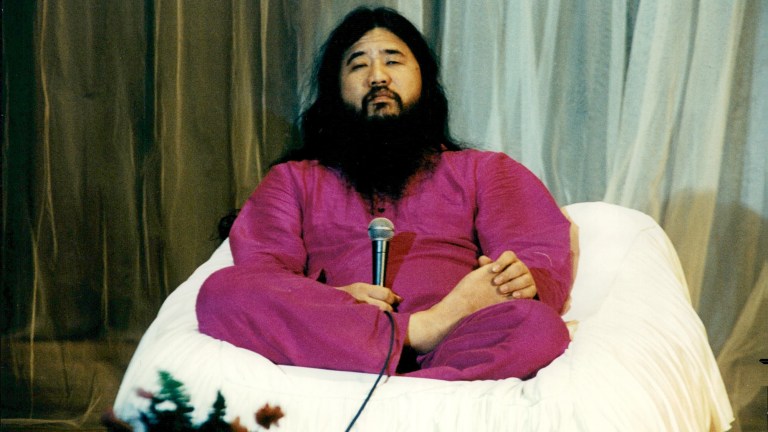 Shoko Asahara, the former leader of Aum Shinrikyo, and several other members of the Japanese doomsday cult that carried out a deadly sarin gas attack on the Tokyo subway in 1995 were executed on Friday, confirmed Chief Cabinet Secretary Yoshihide Suga, according to CNN. The partially blind yoga instructor was sentenced to hang in 2004 on 13 charges. Tomomasa Nakagawa, 55, Kiyohide Hayakawa, 68, Yoshihiro Inoue, 48, Masami Tsuchiya, 53, and Seiichi Endo, 58, were also reportedly executed but their deaths were not independently confirmed by the justice ministry.
In the deadliest attack on Japanese soil since the 1945 nuclear bombing of Hiroshima and Nagasaki, 13 people were killed and more than 1,000 were sickened on March 20, 1995 when plastic bags containing the poison sarin were leaked on five subway lines in Tokyo. Another 4,000 people showed up at hospitals for treatment of anxiety and trauma. Asahara pleaded not guilty and never testified. The trial went on for eight years. The sentence was upheld by the Supreme Court in 2006.
The subway attack wasn't the only casualties Aum inflicted on the citizenry. Asahara's convictions included the 1989 assassinations of an anti-cult lawyer who was seeking to sue Aum Shinrikyo, along with his wife and their child. According to Middlebury College in Vermont's Middlebury Institute of International Studies at Monterey, Aum Shinrikyo was responsible for at least 40 deaths and thousands of injuries during the testing of nerve agents like VX and sarin from 1990 to 2000. This includes a 1994 sarin attack in Matsumoto, Japan, in an attempt to kill three judges set to rule on the cult. Aum used a refrigerator truck to release the gas and a wind dispersed it in a residential neighborhood. The attack failed but killed eight and injured hundreds.
Reverend Shoko Asahara, 63, whose real name was Chizuo Matsumoto, founded Aum in 1987. Aum Shinrikyo synthesized an amalgam of Buddhist and Hindu theology around the practice of yoga.  At its peak in 1994, Aum boasted 36 Japanese branches with at least 10,000 members and many international offices. The movement's midtown Manhattan office offered yogic training, and videotapes of lectures. The cult had six offices in Russia with somewhere between 10,000 and 40,000 followers.  Aum also broadcast an hourlong program on Russian radio. Many followers lived at a commune-like complex at the foot of Mount Fuji.
Asahara predicted Armageddon would come to Japan in a gas cloud from the U.S., which is said to be ruled by Freemasons, in his book Disaster Approaches the Land of the Rising Sun. Asahara said that the United States would attack Japan and turn it into a nuclear wasteland. He also said he had travelled forward in time to 2006 and heard what World War III had been like.
Prior to the violence, Aum Shinrikyo was a very popular sect. The master of the group, Asahara, was featured on TV broadcasts. The movement also got accusations of being a mind control cult which sent members to 10-day "madness" camps, forced them to endure self-starvation, immersion in hot or cold water and drug intake. Some acolytes were fitted with helmets equipped with electrodes that were supposed to increase their alpha waves. In 1990, Asahara and 24 other members of the cult attempted to get elected into the Diet.
Asahara recruited from universities and attracting a wealthy and educated membership. The cult became rich, funding discount stores, coffee shops and a personal-computer assembly factory.  Asahara released magazines, videos, and books, to appeal to the youth. Members placed ads claiming they had gained powers of telepathy and levitation.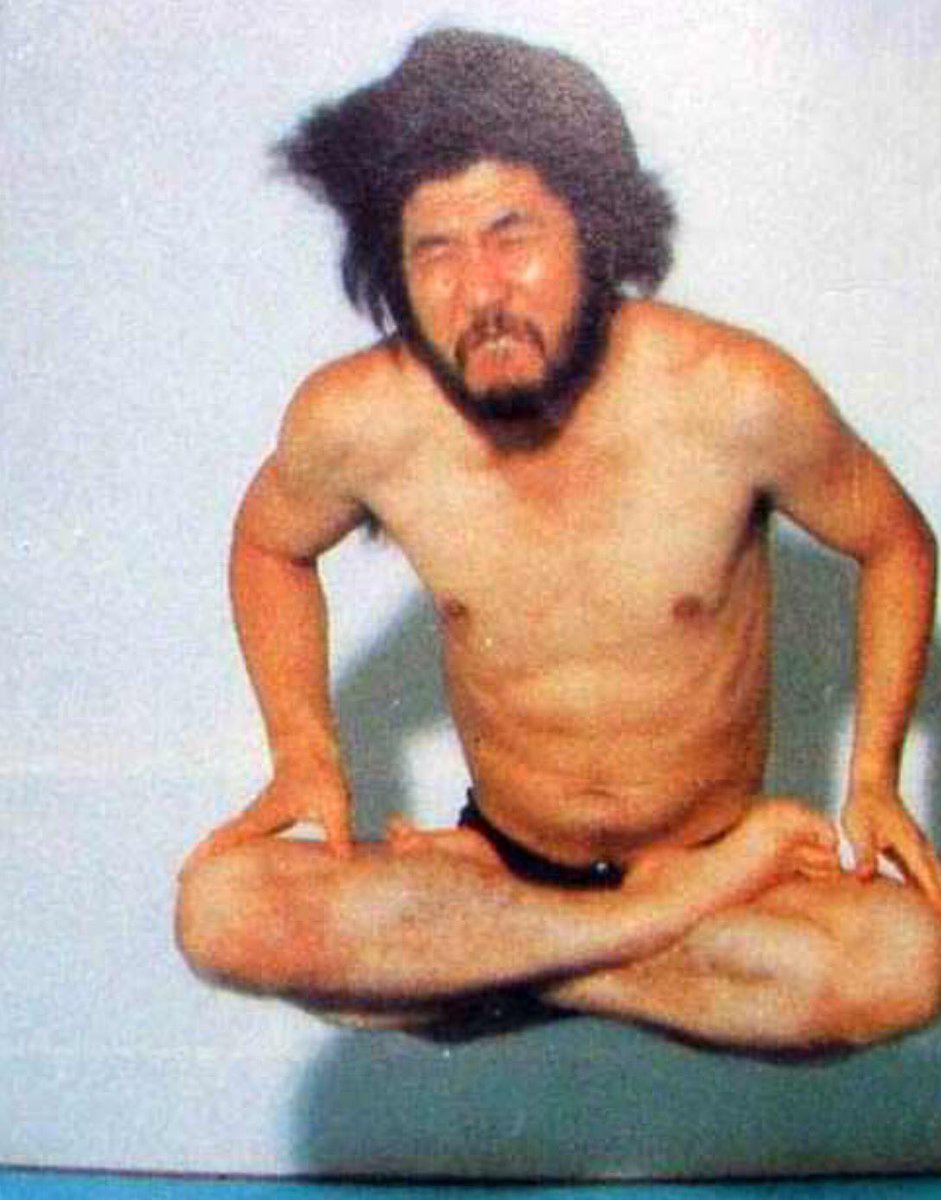 "Holy Master Asahara" wrote the book Esotheric Methods of the Developing of Supernatural Abilities. He explained some of the benefits of Yoga and the phenomenon of levitation and the structure of the main channels of energy in the human body. Shaktipat is the transmission of energy from a Guru to a practitioner. Followers believe it produces a very high elevation of the energy and spiritual level of the practitioner.
Following the subway attacks, the group made this anime depiction of their central figure:
Groups like Asahara's were possible because of the increase in "new religions" in Japan's postwar years following the era of the God-Emperor. There are currently about 183,000 groups registered in the country. Offshoot Aum Shinrikyo groups Aleph and Hikari no Wa still number 1,650 members.
Culture Editor Tony Sokol cut his teeth on the wire services and also wrote and produced New York City's Vampyr Theatre and the rock opera AssassiNation: We Killed JFK. Read more of his work here or find him on Twitter @tsokol.