News
Audioslave to Reunite for Prophets of Rage Anti-Inaugural Ball
The lineup for the Anti-Inaugural Ball trumps the Beltway bands. The time to Rage is now.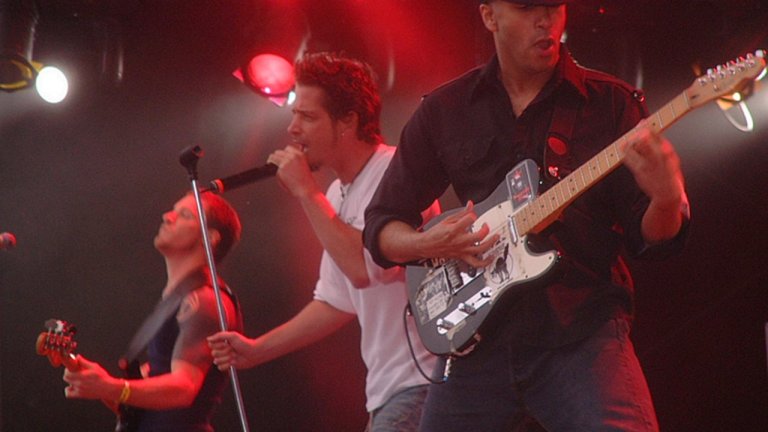 The Prophets of Rage are a little bit Cypress Hill, a touch of Public Enemy and a whole lot of Rage Against the Machine. And if there ever was a time for angry wrench-throwing, it is now. They are not content to "stand on the sidelines of history," as it repeats on itself because "dangerous times demand dangerous songs." The supergroup consists of Tom Morello, Tim Commerford, Brad Wilk, Chuck D, B-Real, and DJ Lord and they aren't touring for the cash or the groupies, they want to take the power back. To help fuel that drive, they will reunite another supergroup, Audioslave, to play the Anti-Inaugural Ball, an anti-Donald Trump inauguration ball that will be held at the Teragram Ballroom in Los Angeles on January 20.
"The Anti-Inaugural Ball is a celebration of resistance," guitarist Morello said in a statement.
"Resistance to racism. Resistance to sexism. Resistance to homophobia. Resistance to bullying. Resistance to environmental devastation. Resistance to fascism. Resistance to Donald Trump. We are staring down the barrel of a dystopian nightmare unless we act now, unless we fight back now. We intend to create 'No Trump Zones' across the country; in our homes, our schools, our places of work, and our concert stages. Bad Presidents make for great music. Join us as we get loud and stand together to defend our rights, our country, and our planet."
The event will mark the first time Audioslave has performed in public in 11 years. Audioslave features Soundgarden's multi-octave singer Chris Cornell, along with Morello, Tim Commerford and Brad Wilk. They put out three albums between 2001 and their split in 2007. They were only the the second American rock band to play Cuba when they rocked 70,000 people out of their seats in 2005.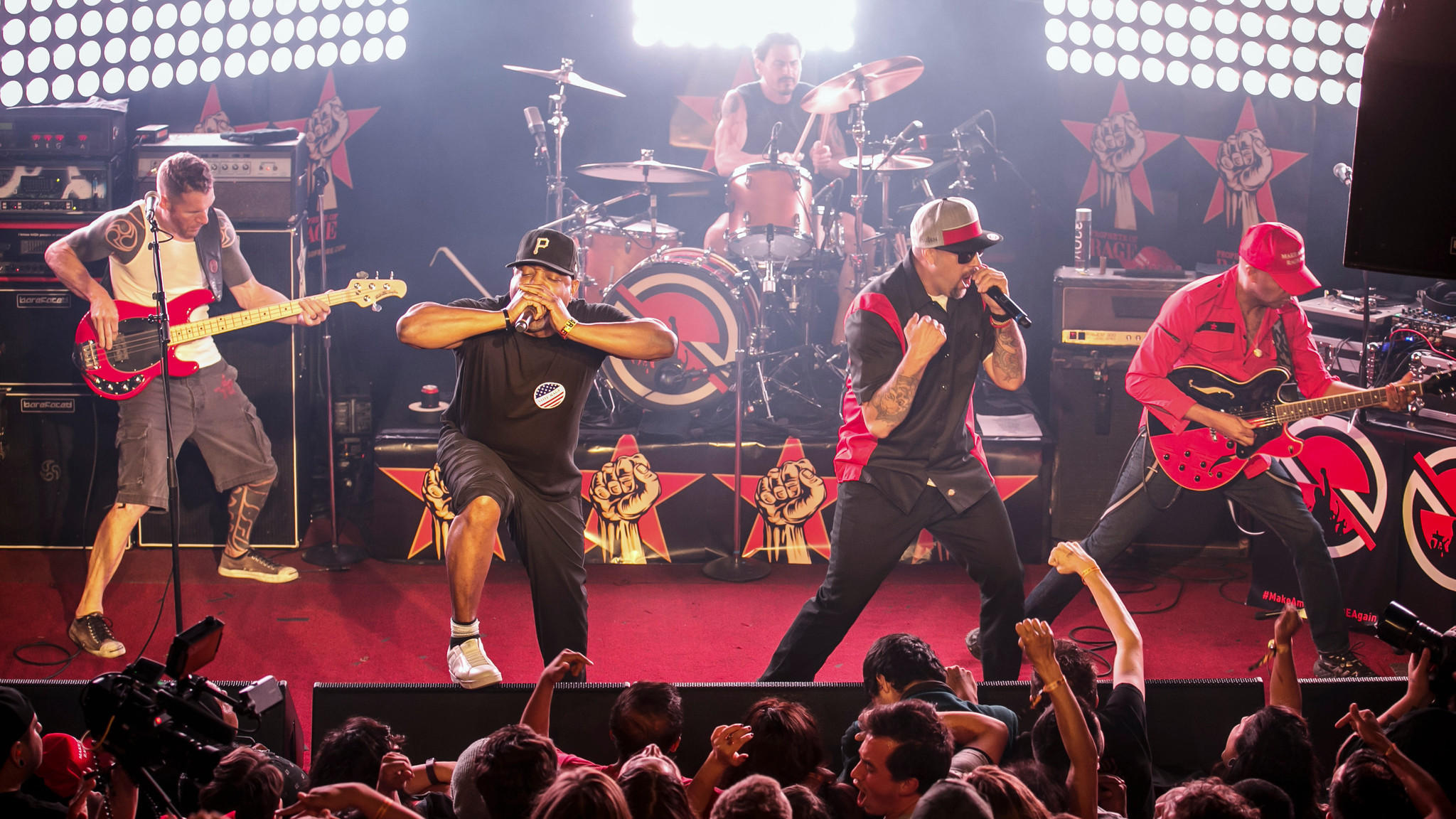 As part of their Make America Rage tour, Prophets of Rage gave guerrilla theater shows against Donald Trump at the Republican National Convention in Cleveland, the home of the Rock and Roll Hall of Fame Museum, in July.
The Anti-Inaugural Ball falls on the 20th anniversary of Radio Free Los Angeles, which Rage Against the Machine members hosted during Bill Clinton's inauguration. Trump's convention ball will feature bands like 3 Doors Down, Toby Keith, Big & Rich, Jackie Evancho, some of the Rockettes' legs, the Mormon Tabernacle Choir and The Piano Guys. According to an email blast from The Prophets of Rage, the Anti Inaugural Ball will feature performances from Chris Cornell, Jackson Browne, Vic Mensa, Jack Black and The Los Angeles Freedom Choir.
Tickets for the Anti Inaugural Ball went on sale on Tuesday, Jan. 17, at 5 p.m. While the show has already sold out it will be live-streamed on Prophets of Rage's Facebook page.