News
At Eternity's Gate Trailer Paints a Revolutionary Portrait
Willem Dafoe plays Dutch painter Vincent van Gogh as a tortured visionary in At Eternity's Gate.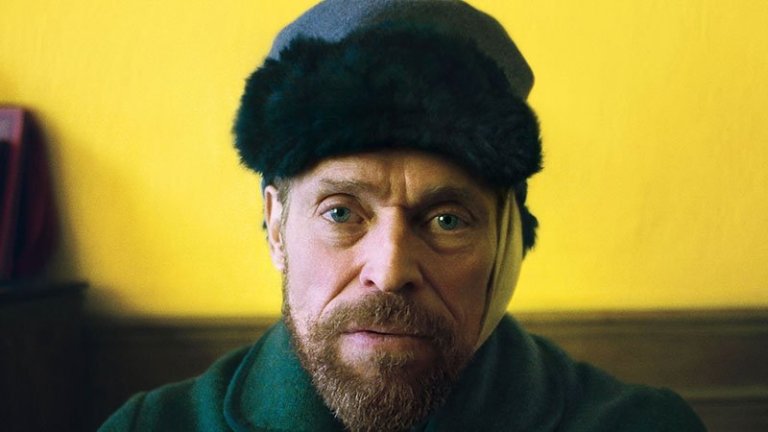 Artist Vincent van Gogh wanted to create "a new light for paintings we haven't yet seen," in the first At Eternity's Gate trailer. Willem Dafoe plays the Dutch master as a lonely art revolutionary, along with Oscar Isaac's portrayal of artist Paul Gauguin. The film was directed by Julian Schnabel (The Diving Bell and the Butterfly). The screenplay was written by Schnabel, Legendary French screenwriter Jean Claude Carrière, and Louise Kugelberg, according to The Wrap. The film also stars Oscar Isaac, Emmanuelle Seigner, Amira Casar and Niels Arestrup.
At Eternity's Gate, which is due out in November, "is a journey inside the world and mind of a person who, despite skepticism, ridicule and illness, created some of the world's most beloved and stunning works of art," according to the official synopsis. "This is not a forensic biography, but rather scenes based on Vincent van Gogh's letters, common agreement about events in his life that present as facts, hearsay, and moments that are just plain invented."
Van Gogh was a born painter. "I can't do anything else, and believe me I've tried," he says in the trailer. He struggled with mental illness in his life. There is "a grain of madness is the best of art," Dafoe can be heard saying. As well known for cutting off his ear and capturing it on canvass as legendary works as "Starry Night," his art was considered disturbing in the post-Impressionist age.
Vincent van Gogh completed over 800 paintings in less than 10 years. His final year was spent in particularly intense creativity. Eternity's Gate focuses on the painter's final days before he shot himself in 1890. The title comes from van Gogh's painting "Sorrowing Old Man ('At Eternity's Gate')," which was completed the year he died.
The film claims van Gogh didn't die by a self-inflicted wound, but was murdered near the village of Auvers-sur-Oise outside Paris, where he spent his final months. Shot in the stomach during a struggle with local youths, van Gogh staggered back to an inn and died 36 hours later. Historians ruled the death a suicide but no gun was ever found.
"What I see, nobody else sees," van Gogh says in the trailer. "Maybe God made me a painter for people who aren't born yet." He wasn't appreciated in his lifetime, but through efforts of his brother Theo and other aficionados his works became known worldwide.  "Portrait of Dr Gachet" set a world record when it sold for $82.5 million in 1990.
You can watch the trailer here:
Kirk Douglas won Golden Globe Award for Best Actor – Motion Picture Drama for his portrayal of the artist in Vincente Minnelli's 1956 film Lust for Life. Anthony Quinn won the the Academy Award for Best Supporting Actor for playing Gaugin. Van Gogh was also brought to celluloid in Vincent & Theo (1990), Van Gogh (1991), Vincent (1987), Vincent and Me (1990) and Dreams (1990), which was directed by Akira Kurosawa. The experimental animated biographical drama Loving Vincent, which brought van Gogh's canvasses to life to tell his story, came out last year to win won Best Animated Feature Film Award at the 30th European Film Awards in Berlin.
At Eternity's Gate premiered at the Venice Film Festival. It is set to close the New York Film Festival at Alice Tully Hall on Oct. 12. It will be released in select U.S. theaters on Nov. 13.
Culture Editor Tony Sokol cut his teeth on the wire services and also wrote and produced New York City's Vampyr Theatre and the rock opera AssassiNation: We Killed JFK. Read more of his work here or find him on Twitter @tsokol.