News
Armie Hammer Talks Differences Between Going to Oscars vs. SXSW
Armie Hammer tells during a video interview about how different an experience SXSW is from the height of the Oscars' circus season.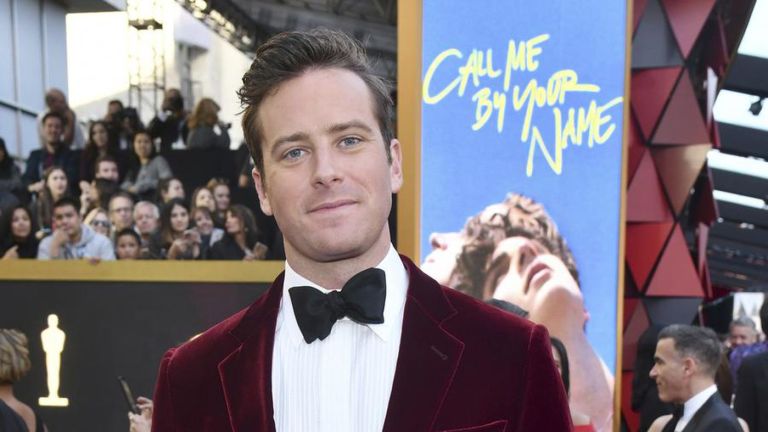 Armie Hammer has had a 14 months. As a lead in one of last year's best movies, Call Me By Your Name, the actor has just completed what was literally more than a year's worth of press and promotion for the heartwarming love story between two men, which began with the film's Sundance Film Festival premiere in 2017 and culminated earlier this month during the Academy Awards. But during that road to the Oscars, Hammer shot and collaborated on another film that should be discussed for some time to come, Boots Riley's Sorry to Bother You.
A highly allegorical and darkly humorous (and furious) film about the current state of life in America, Sorry to Bother You just premiered at SXSW one week to the day after the 90th Annual Academy Awards. And that was also the day we sat down with Riley, Hammer, and co-stars Steve Yeun, Omari Hardwick, and Jermaine Fowler. In the film, Hammer has some of the more limited screen time of the actors present, however he leaves a hell of an impression as Steve Lift, a pretentious blue blood CEO who wants to seduce Lakeith Stanfield's Cassius Green into helping him sell "Worry Free" indentured servants to corporate America.
It's a richly ironic role, and it makes for one of the film's many outside-the-box elements that distinguish it from what is traditionally considered awards fare, although it fits right at home at SXSW and Sundance, the latter of which is where it had its world premiere last January. And that contrast, between film festivals like SXSW in Austin and awards shows like the Oscars, is something we were interested to hear Hammer's thoughts on.
"Yeah, they live in different universes," Hammer says with a smile while comparing the Oscars to SXSW. "I'm convinced the Academy is its own kind of like separate universe. But this film festival is great, because it is actually so much more about watching and consuming film. The Academy Awards are sort of like that whole season, the circus. Now it feels like a fresh spring start, you know?"
You can hear Hammer give his full thoughts in the video below. You can also read our full review for Sorry to Bother You here, which is being released by Annapurna Pictures on July 6.