News
Apple Shelves Dr. Dre Scripted Series Vital Signs
Apple has shelved its touted Dr. Dre-starring scripted series, Vital Signs, over explicit content.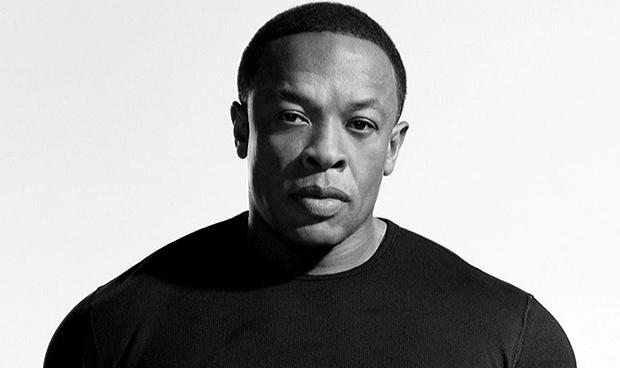 In the realm of streaming television – dominated by Netflix, Amazon and Hulu – the gizmo monopolists at Apple was the sleeping giant whose awakening would shift the landscape. Indeed, the earliest stages of the awakening occurred in February 2016, when it was first reported that Apple would debut its first scripted series, a dark, raunchy drama starring and produced by rap legend/media mogul, Dr. Dre, titled Vital Signs. However, two-and-a-half years later, Apple has shelved the series, apparently due to a new attitude about its content.
In a move carried out personally by Apple CEO Tim Cook, all six episodes of Vital Signs have been scrapped by the company, reports The Wall Street Journal. In the paper's exposé, mockingly titled "No Sex Please, We're Apple," it was revealed that the company is looking to distinguish its content brand by maintaining a cleaner image; something that contrasts with the very nature of Vitals Signs, which delivers on its initial promises to contain plenty of violence, gunplay, characters snorting cocaine and an overwhelming amount of sex scenes, most notably an extended orgy scene. (There goes any chance of Apple rescuing Sense8.) Indeed, the report claims that Cook was horrified by the idea that Apple would be associated with such a series.
Apple was the financier and distributor for Vital Signs. After experimenting with long-form television with concerts from Taylor Swift and DJ Khaled's radio show, the Dr. Dre-conceived series was planned as the kick off for a growing lineup of scripted content such as the reboot of Steven Spielberg anthology series Amazing Stories, as well as untitled projects from M. Night Shyamalan, J.J. Abrams, Damien Chazelle, Ronald D. Moore, Steven Knight and even a comedy from It's Always Sunny's Rob McElhenney and Charlie Day.
Vital Signs was a semi-autobiographical series about its headliner/executive-producer, Dr. Dre. The cast consisted of names such as Rebecca Flinn-White, Sam Rockwell, Ian McShane, Michael Kenneth Williams, Milli Moto and Mo McCrae. The series was directed by Paul Hunter, a longtime music video helmer who's worked with the industry's biggest names and even directed the 2003 kung-fu action hybrid, Bulletproof Monk. Hunter worked off scripts by Robert Munic, Michael Cobian, Sarunas J. Jackson and Dr. Dre himself.
The streaming medium is becoming increasingly crowded with different platforms backed by major companies, looking to prove that peak television isn't necessarily synonymous with Netflix. Thus, it will be interesting to see how Apple's apparent clean-cut approach will help with its small screen brand's endeavor for distinction. However, the Murder's Row lineup of talent that Apple has collected might alleviate any concerns about it building a meek, overly-family-friendly platform.
Joseph Baxter is a contributor for Den of Geek and Syfy Wire. You can find his work here. Follow him on Twitter @josbaxter.