News
Amazon Is Truckin' Forward with Grateful Dead Bio Series
The strange, upcoming trip into Grateful Dead territory just got longer.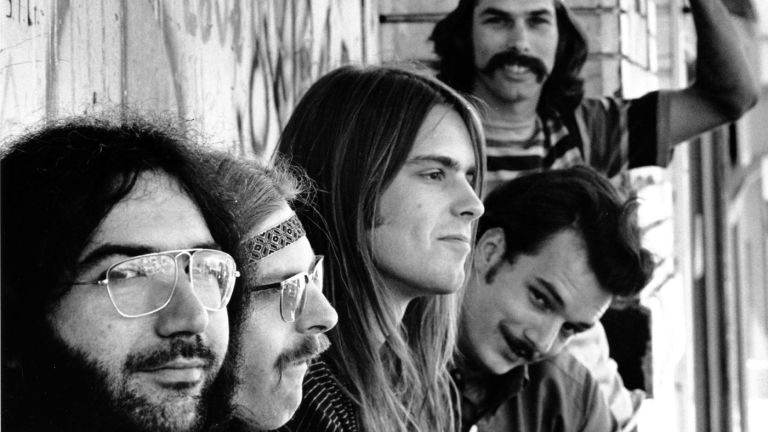 Amazon Studios is becoming Terrapin Station and it has nothing to do with riding trains. The studio is working on a new bio series on the Grateful Dead. The as-yet-unnamed series will be based on Grateful Dead crew member Steve Parish's  2003 memoir Home Before Daylight: My Life On The Road With The Grateful Dead. Parish later managed Jerry Garcia. Parish will also be an executive producer for series.It will be adapted to the screen by Jonathan Herman, best known for his Oscar-nominated script for Straight Outta Compton.
Amazon's Dead project was first announced shortly after the Grateful Dead performed the last of their farewell shows in 2015. Guitarist Bob Weir will executive produce the series and oversee all aspects of the music. Weir was also a singer and co-founder of The Grateful Dead. Parish and Weir are still searching for a director.
A biopic on the Grateful Dead book was almost made in 2008, when Parish and producer Stephen Emery tried to adapt it. The project stalled even after Weir signed on as music director, and Jefferson Airplane, Neil Young and Bob Dylan agreed to contribute to the soundtrack.
The bio series joins the long-awaited four-hour feature documentary Long Strange Trip, directed by Amir Bar Lev, that will soon premiere on Amazon.
The Grateful Dead formed in 1965 in San Francisco. The house band at the corner of Haight and Ashbury, along with the bands Jefferson Airplane, Big Brother and the Holding Company and the Charlatans were the founders of the hippy Bay sound encapsulated at the 1967 Monterey Pop Festival. The iconic counter-culture band jammed in all genres of music, including disco at the height of anti-dance music sentiment from rock fans. Deadheads started coming to their shows as part of a community that wound up staying on the road with the band for a tour that basically lasted three decades.
The Grateful Dead Dead's last performance with Jerry Garcia was on July 9, 1996 in front of a capacity audience of 55,000. The Grateful Dead's surviving members, Weir, Phil Lesh, Bill Kreutzmann and Mickey Hart, along with Phish's Trey Anastasio taking Garcia's guitar duties, reunited for the farewell tour.
SOURCE: DEADLINE