News
A tribute to LonelyGirl15
LonelyGirl15 hit all sorts of headlines last year when it emerged that the bright young girl in the YouTube videos was, in fact, an actress - and that LG15 was a web-based drama serial. And the first season has just ended...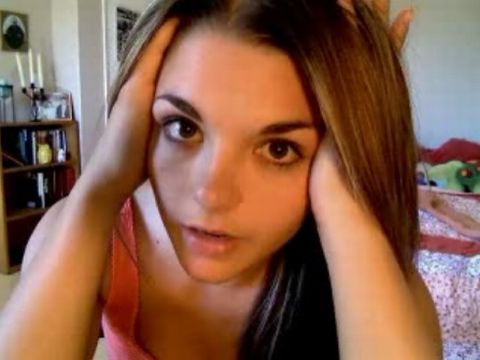 My attention span has been getting progressively shorter and shorter. So much so that normal TV episodes are now too long for me – 3 minute webisodes are just so much more convenient.
Okay, that's a bit facetious, but I have been watching the LonelyGirl15 online serial from almost the very beginning. And now the "first season" has come to an end, and I admit I had a little cry,
LonelyGirl15 followed the adventures of the eponymous lonely girl – a 16 year old named Bree, whose bright-eyed enthusiasm for science and silliness won the hearts of hundreds of Internet users as she posted her video diaries to YouTube. (And later Revver and MySpace…) In October last year, it emerged that Bree was in fact an actress, and that LG15 was a fictional web serial, but somehow that didn't deter her army of fans.
As the story progressed, more and more characters entered the arena – Bree's best friend Daniel, orphaned rich boy Jonas, two girls from Texas, a scientist from Neutrogena – and the plot got more and more convoluted. Bree ended up going on the run from a shadowy organisation known, variously, as The Order, The Order of Denderah, The Hymn of One, and, briefly, OpAPHID. Science fiction and the supernatural got all mixed up in teenage drama, and some 250 episodes later, Bree's story has finally come to an end.
And, you know, it's quite a sad moment. Season 2 starts up today, but it'll be a very different beast from here on in. I'm trying not to spoil anything too much for anyone who might want to watch, so I'll leave the plot alone for a moment. Story aside, LG15 has been fascinating for all sorts of reasons: it's a new medium, and one that became startlingly successful; Jessica Rose has now gone on to bigger and better things, including a role in a new Lindsay Lohan movie, and her costars look set to follow.
Spin-offs and imitators abound, as other would-be storytellers figure that if they can't break into Hollywood, they can still get their work out there using the Internet. Big companies are starting to realise the power of the viral campaign and ARGs (alternate reality games); something LonelyGirl15 was brilliant at, particularly with its 12-videos-in-12-hours season finale which featured live interaction between characters and fans as the story unfolded.
But for a very long time, LG15 has been a product that didn't seem to have any kind of revenue model built in. Only in the last couple of months did LG15's creators find a good way of making money from their creation. To begin with, there were no adverts appended to the episodes, there was no merchandise to buy, and there was no product placement. The fans were there, wallets poised and ready to deploy, but there was nothing for them to spend their money on; hundreds of people were getting involved, but without the creators of the series managing to make a profit.
With their new London-based project, Kate Modern (as seen on Richard and Judy last week, would you believe?) the LG15 creators seem to have got that part figured out, entering into an exclusive partnership with social networking site Bebo. Quite how far that will take them remains to be seen, but you've got to respect them for what they've managed to achieve thus far with only a girl and her webcam.