News
A Christmas Story Musical Casts Miss Shields and Ralphie's Dad
Fox will be giving TBS a run for its money this December by broadcasting a live performance of A Christmas Story: The Musical.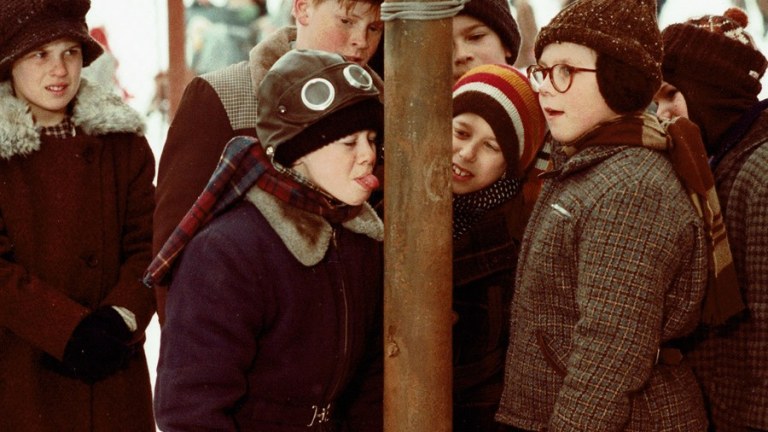 TBS may have 24 hours of A Christmas Story on repeat this December, but Fox is trying to move in on some of that Red Ryder BB Gun action. Indeed, in an announcement by the network Friday afternoon, it became clear that we all may be singing about pink bunny pajamas soon enough. The 2017 holiday season will see Fox air A Christmas Story Live! for live broadcast, adapting the 2012 Broadway musical based on the film classic.
A Christmas Story Musical News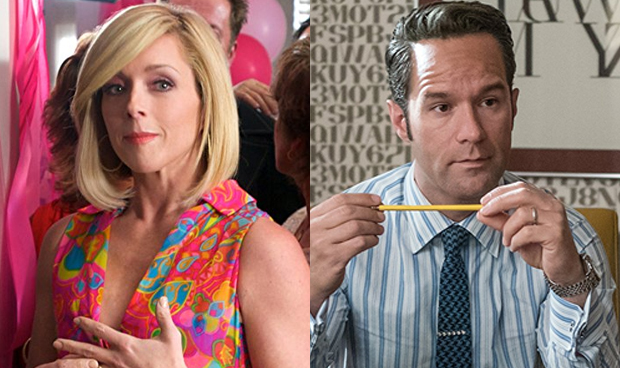 Jane Krakowski (30 Rock, Ally McBeal) will play Ralphie's teacher Miss Shields. The character, played by Tedde Moore in the original movie, is best remembered for assigning Ralphie the fateful essay in which he pines for his Red Ryder BB gun. Plus, she famously failed to grasp the basic concept that a bit of concentrated heat from a person's own breath will thaw a tongue that's stuck on a frozen flagpole. Krakowski brings Broadway experience, notably from her run on the Tony-nominated She Loves Me, which was directed by Scott Ellis, who serves on A Christmas Story as stage director and executive producer.
Chris Diamantopoulos (Silicon Valley, Good Girls Revolt) will play the role of Ralphie's never-named Dad. In the original film, the character was played to iconic, ornery perfection by the late Darren McGavin. Yet, McGavin was 61 when the movie hit back in 1983 and Diamantopoulos is only 42, which potentially brings a different kind of grumpiness to his version, who will certainly be swearing at basement furnaces and chasing away the neighboring Bumpuses's hungry hounds. However, he does bring stage experience, having recently appeared on a Broadway run of Waitress, opposite "Love Song" pop singer Sara Bareilles.
A Christmas Story Musical Cast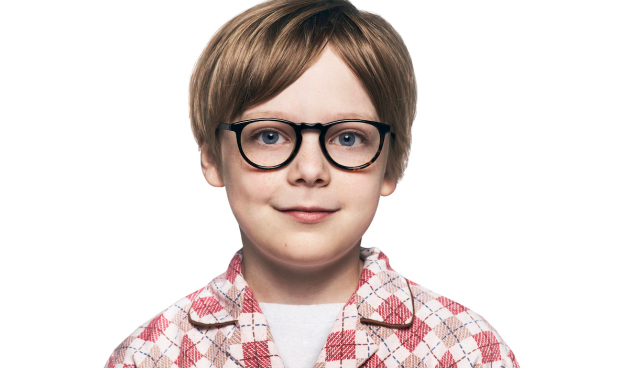 Fox's A Christmas Story Musical has wrangled its Ralphie. The network has revealed that 11-year-old Andy Walken will play the role of the iconic spectacled Red Ryder BB-Gun-wishing protagonist Ralphie Parker, who was famously portrayed by Peter Billingsley in the 1983 holiday marathon standard.
The Ralphie role will clearly be the biggest break in Walken's budding career, after having fielded roles in 2017 TV movie Escaping Dad, 2017 Netflix biopic The Most Hated Woman in America (opposite Melissa Leo,) and TV guest spots on Heartbeat and NCIS. Consequently, Fox made the announcement of his landing the part with a mini documentary video that chronicles his journey from the audition to the ecstatic moment in which he gets the good news.
Maya Rudolph is the first cast member named for Fox's A Christmas Story Musical, reports TV Line. Rudolph will play Ralphie's never-named mother. In the 1983 marathon fodder classic film, the character was played by Melinda Dillon, portrayed as a compassionate, though strict, parent who famously slowed Ralphie's roll on his Red Ryder BB gun endeavor and dealt punishment for colorful language with a helping of Lifebuoy soap.
Rudolph, a distinguished SNL alumna and daughter of "Loving You" singer Minnie Riperton, has been seen in films such as Bridesmaids, Grown Ups, MacGruber and co-starred in the (increasingly prophetic) 2006 cult classic Idiocracy. She also voiced roles for animated features such as The Emoji Movie, Big Hero 6 and Shrek the Third. Her comedic TV role resume is also as prolific as it gets.
Matthew Broderick will serve in the crucial role as the narrator for Fox's A Christmas Story Musical. The part, famously performed by Jean Shepherd in the 1983 film, represents an adult version of protagonist Ralphie, who looks back on the events of his childhood woes with elegiac, humorously hyperbolic hindsight.
A Christmas Story Musical Details
While the version most people know is Bob Clark's beloved 1983 holiday classic, which was in turn adapted from Jean Shepherd's In God We Trust: All Others Pay Cash, the Great White Way also got in on the merchandise Christmas spirit with a stage version of the film some years ago. Opening as a new holiday tradition in New York, the musical featured a score, song, and lyrics composed by Benji Pasek and Justin Paul, who are no strangers to screened toe-tappers. After all, they share the Oscar for Best Original Song with Justin Hurwitz for "City of Stars" in La La Land, wherein they wrote the lyrics.
A Christmas Story tells a timeless yet distinct yarn of childhood Yuletide longing in the American heartland. Set in 1940s Michigan, the original movie and musical both recount the legendary quest of eight-year-old Ralphie and the crucible he endures to procure a BB gun for Christmas. Along the way he faces off against bullies, teachers, bars of soap, and one particularly sadistic mall Santa Claus.
The announcement follows in the footsteps of Fox's successful Grease: Live, which like the upcoming A Christmas Story, was executive produced by Marc Platt and Adam Siegel. The production is also being co-produced and written by Jonathan Tolins and Robert Cary, while Pasek and Paul are back to write news songs for the televised version.
A Christmas Story Musical Release Date
A Christmas Story will air live on Fox on Sunday, December 17, 2017 at 7 p.m. EST. The broadcast will be tape-delayed for the West Coast, lest it shoots an eye out.
Read the full Den of Geek NYCC Special Edition Magazine right here!