News
48 Hours' "Natalie Wood: Death In Dark Water" Names Robert Wagner a Person of Interest
Robert Wagner named a person of interest in Natalie Wood death on upcoming 48 Hours edition.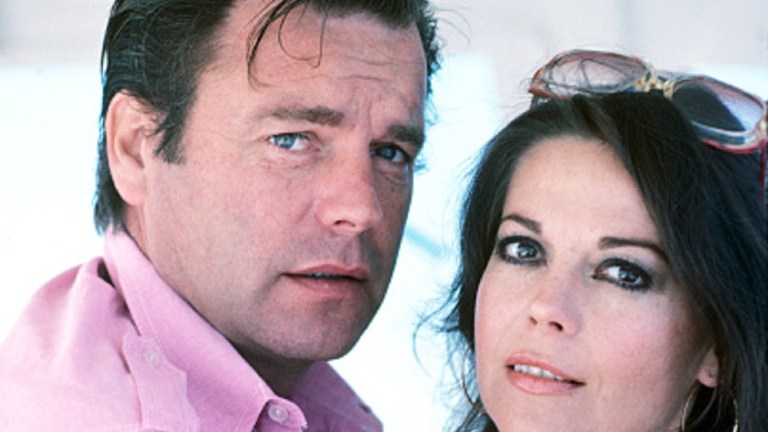 Natalie Wood, a screen legend almost from birth with her role in the Christmas classic Miracle on 34th Street, became the stuff of myths and conspiracy theories after her death in 1981. Ruled accidental at the time, the actress disappeared one night while on a boat with her husband, It Take a Thief star Robert Wagner, and Christopher Walken, her co-star in her last film Brainstorm.  For the first time since reopening the investigation into Wood's death, investigators told 48 Hours that Wagner is now a person of interest. The full report will air on the next edition of 48 Hours, "Natalie Wood: Death in Dark Water" on Feb. 3, at 10pm ET on CBS.
Speaking about Wagner, Los Angeles County Sheriff's Department Lieutenant John Corina told 48 Hours Correspondent Erin Moriarty, "As we've investigated the case over the last six years, I think he's more of a person of interest now. I mean, we know now that he was the last person to be with Natalie before she disappeared."
Wagner and Wood were one of Hollywood's Royal Couples. Nominated for Oscars for her roles in the iconic teen classic Rebel Without a Cause (1955) and Splendor in the Grass, Wood went on to change John Wayne's view of Native Americans in The Searchers,  breached the racial divide as Maria in West Side Story (1961), and embraced the sexual revolution in Bob & Carol & Ted & Alice (1969). Best known for his TV roles in It Takes a Thief (1968 to 70), Switch (1975 to 78), and Hart to Hart (1979 to 84), Wagner was the first Titanic heartthrob in the 1953 version. He also played a homicidal groom in the film A Kiss Before Dying, which was written by Ira Levin, author of Rosemary's Baby (1967) and The Boys from Brazil (1976).
Wood and Wagner were married from 1957 to 1962, divorced, and remarried in 1972. Wood went missing from family's yacht, the Splendour, off the coast of Catalina Island in California in November 1981. The only people on board were Wagner, Walken, and Capt. Dennis Davern. Wood was found found floating in the water wearing a red down jacket and flannel nightgown the next day.
The death was ruled accidental following a two-week investigation. Wagner, Walken, and Davern told detectives that Wood left the boat in a dinghy to go ashore. Corina told 48 Hours he doesn't believe Wagner told investigators everything.
"I haven't seen him tell the details that match all the other witnesses in this case," Corina says of Wagner. "I think he's constantly changed his story a little bit. And his version of events just don't add up."
The Los Angeles County Sheriff's Department reopened the case in 2011. The 48 Hours team has been covering the Wood case for six years. It was the only news organization to capture the detectives searching the Splendour for clues.
The Los Angeles Coroner's Office amended the death certificate, changing the manner of death from an accidental drowning to "drowning and other undetermined factors" in 2012.  The edition will note that the autopsy report appeared to show fresh bruises on Wood's body.
"She looked like a victim of an assault," Los Angeles County Sheriff's Department Det. Ralph Hernandez told 48 Hours.
"I think it's suspicious enough to make us think that something happened," Corina says.
The 48 Hours report will include interviews with Wood's sister Lana Wood, as well as the detectives who are leading the case.  The report will also include archival interviews with Wagner and Daverns. Wagner and Walken did not grant interviews to 48 Hours.
"We have not been able to prove this was a homicide. And we haven't been able to prove that this was an accident either," says Hernandez. "The ultimate problem is we don't know how she ended up in the water."
Wagner admitted to getting into a fight with Walken on the yacht and smashing a bottle on the table after a night of drinking in his memoir.
"The people who are convinced that there was something more to it than what came out in the investigation will never be satisfied with the truth," Walken told USA Today in 2011. "Because the truth is, there is nothing more to it. It was an accident."
48 Hours' "Natalie Wood: Death In Dark Water" airs on Feb. 3, at 10pm ET/PT on CBS.