News
Your Guide to Comic Book TV Shows In Development
Comics are getting adapted for television at an astounding rate. Here's your guide to Marvel's Most Wanted, Protocol Orphans and more!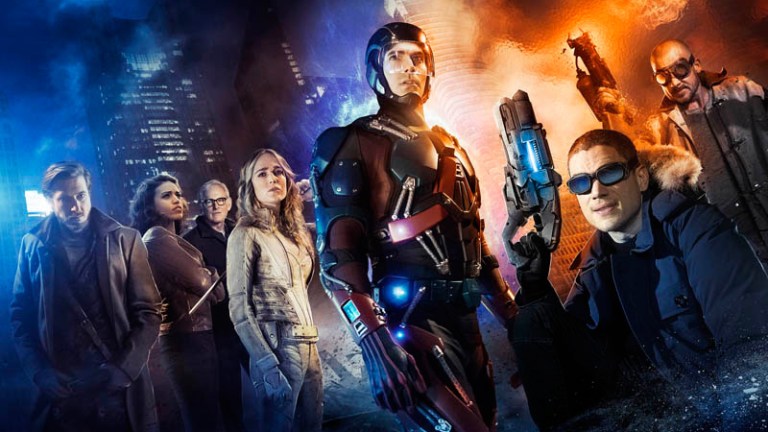 It's a wonderful time to be a TV-bingeing comic book fan. In fact, if you were a little tactical about your viewing habits (and not too fussy in your Marvel/DC preference), we're approaching a state where you could probably fill an 'all the soap operas' shaped hole in your schedule every day with the stuff of capes, cowls, and crime-fighting.
Of course, we already have Arrow, The Flash, Gotham, Agents Of SHIELD, Agent Carter, and The Walking Dead gracing our schedules. Of those, Arrow, The Flash, and The Walking Dead have already been picked up for further seasons, as well. 
The fun doesn't stop there. There are 39 entirely new comic-adapted properties in varying stages of production. Here's what we know about the lot of them…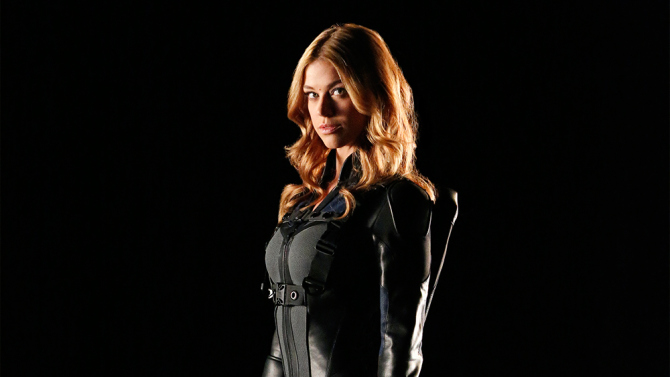 Marvel's Most Wanted
Mockingbird has been kicking butt on ABC's Agents of SHIELD and ABC is now closing in on a deal to give the heroine her own pilot for series. Not being labeled a spinoff, but being touted as a continuation of their stories, the new drama will center on Adrianne Palicki's Bobbi Morse, alias Mockingbird, and Nick Blood's Lance Hunter.
Agents of SHIELD producers Jeffrey Bell and Paul Zbyszewski co-wrote the pilot, but there are currently no plans in place on how to introduce the series. A SHIELD spinoff was pulled in April, but that project could still see the light of day, according to ABC president Paul Lee, and there's also a mystery Marvel project in the works being steered by American Crime's John Ridley. We'll keep you posted.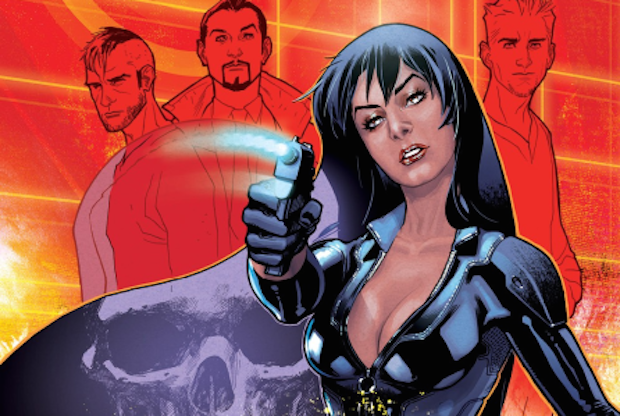 Protocol Orphans
Fox is working on an adaptation of the graphic novel Protocol Orphans. Based on the graphic novel co-created by actor Peter Facinelli, Protocol Orphans centers on a foster home of orphans who are trained as covert operatives for the US Government. The BOOM! Studios production will be written by Amanda Segel (Person of Interest).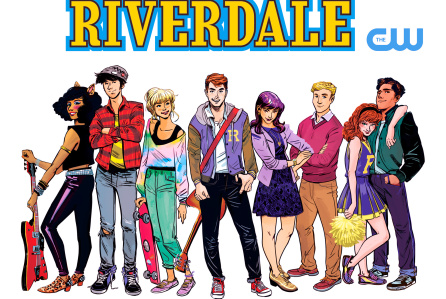 Riverdale
Though originally developed for Fox, Riverdale, a one-hour drama based on the Archie comic characters, will be going forward at the CW. Comics-to-TV guru Greg Berlanti is executive producing with Archie Comics' chief creative officer Roberto Aguirre-Sacasa, who is also consulting of Supergirl, is writing the pilot.
The modern set Riverdale offers a more David Lynch-esque approach to the small-town Archie aesthetic, showcasing a surreal portrait of suburbia and all of the seedy, dark things that can be hiding just out of view.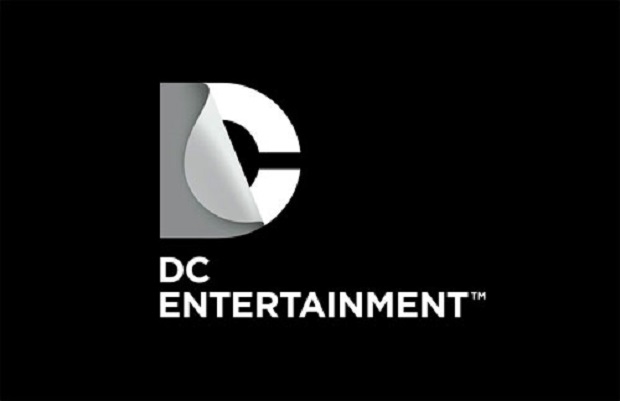 Powerless
Not content just to crush your hopes at seeing Constantine Season 2, NBC is getting back in bed with DC Comics to bring you the workplace comedy Powerless. Developed by Ben Queen (A to Z), Powerless is "a workplace comedy set at one of the worst insurance companies in America." The catch is the America of Powerless is the America of the DC Universe.
No major heroes or villians would be expected to appear, just the good people that help clean up their messes, sort of like Marvel's Damage Control, which centered on the construction company tasked with rebuilding Manhattan after every epic battle. There are currently no other details on Powerless at the moment, but we'll keep you in the loop.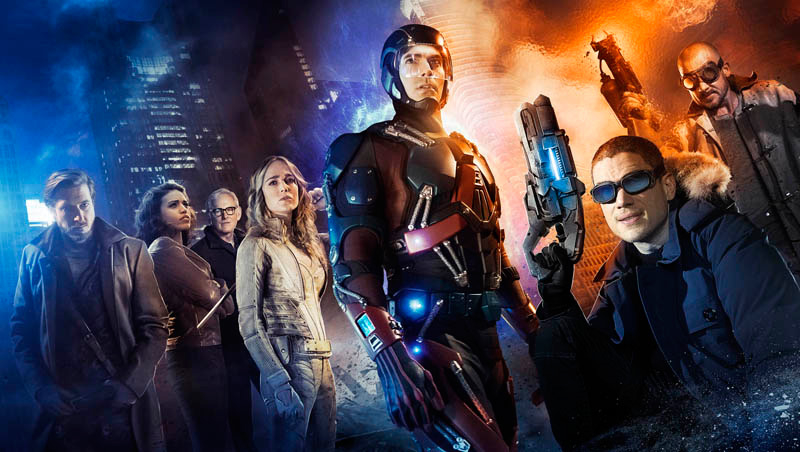 DC's Legends of Tomorrow
When we first put this list together a few months ago, we included the rumour that Brandon Routh's Ray Palmer from Arrow might be on his way to getting his own spin-off show. Instead of a solo ATOM outing, though, we've got Legends Of Tomorrow, which pools characters from Arrow and The Flash with a few new additions. 
For the uninitiated: Stephen Amell's Arrow (a ruddy good archer) will make the odd appearance, as will Grant Gustin's The Flash (the fastest man alive). The core cast, however, will consist of some other familiar faces; Caity Lotz's White Canary (a League Of Assassins-trained killer, from Arrow), Brandon Routh's Atom (a genius inventor in a super suit, from Arrow), Wentworth Miller's Captain Cold (a villain from The Flash) Dominic Purcell's Heat Wave (another villain from The Flash) and Victor Garber as Martin Stein (one half of the heroic Firestorm, from The Flash).
Joining them will be some new heroes. Arthur Darvill (Rory from Doctor Who's Matt Smith years) will play Rip Hunter, a time-travelling Londoner who sets the team on a timey wimey mission to save the world. Also, we'll get a better look at Ciara Renee's Hawkgirl, briefly spotted in The Flash's season 1 finale. 
We have more cast info as well as the first trailer and more right here!

Jessica Jones
Following in the footsteps of Marvel's Daredevil season one, Jessica Jones is another building block towards Marvel/Netflix's whopping Defenders crossover event. The twist on this one is its female focus – the eponymous Jessica Jones (who will be played by Krysten Ritter of Don't Trust The B- In Apartment 23 and Breaking Bad).
Jessica Jones is a former superhero turned detective, who goes on to wed Luke Cage (Mike Colter), before he branches out into his own Netflix show. We don't have a release date for this one yet, beyond the fact it is expected to drop in 2015. Probably, then, at some point in autumn.
We have new info from showrunner Melissa Rosenberg and word on potential guest stars right here! 
Preacher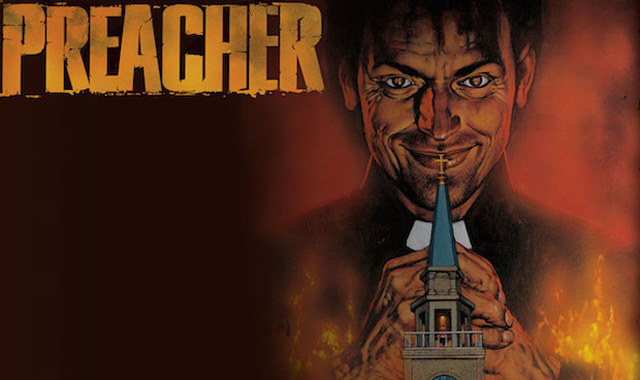 The TV Preacher adaptation comes from Seth Rogen and Evan Goldberg, who previously wrote and directed This Is The End together.
It's based on Garth and Steve Dillon's comic of the same name, which saw Reverend Jesse Custer gain amazing powers, learn that God has bailed on Heaven, and embark on a bit of a rampage to set things right. 
Its home network will be AMC, which has previously brought us Breaking Bad and Mad Men.  Dominic Cooper will play Rev. Custer, and a strong supporting cast including Joseph Gilgun  (Misfits), Tom Brooke (Sherlock) and Ruth Negga (Agents Of S.H.I.E.L.D.).
See set photos and read all about Preacher right here!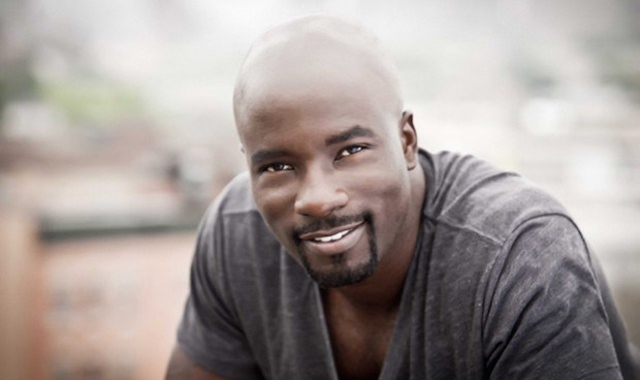 Luke Cage
This one's another Defenders Netflix series – Marvel's Luke Cage project. While the release date and exact title isn't known yet (Luke Cage: Hero For Hire, anyone?) you can expect 13 simultaneously-released episodes and Mike Colter in the title role.
You might recognize Colter from Xbox's Halo: Nightfall series, American Horror Story: Coven, and/or The Good Wife. Those worrying that he isn't yet buff enough to portray Power Man need only remember the transition Chris Pratt made from Parks And Recreation to Star-Lord, man.
If you're not familiar with Power Man, the essential facts are that he's an ex-con (he was imprisoned for a crime he didn't commit) who becomes a bulletproof, super-strong bad-ass. Marvel's Netflix plan may be to release a new series every six months, so we may be seeing Cage sooner than later.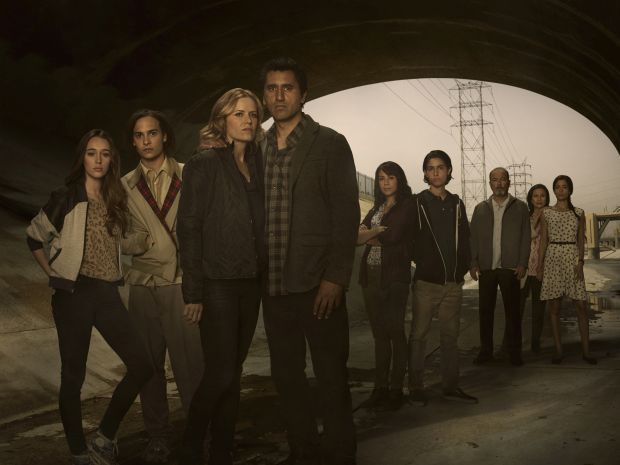 Fear the Walking Dead
The existence of a spin-off to The Walking Dead went quickly from a rumour to a reality. The new show will be called Fear The Walking Dead, and, although the comic books have left this area uncharted, this new show will focus on the early days of the zombie apocalypse. Specifically, it will be set during Rick's coma, which ended in the opening episode of the main series. 
We're supposed to call this new program a companion show, not a prequel. It will be set in Los Angeles, and it will not have a clear-cut villain like The Governor from the flagship show. Instead, it will focus on new characters and their families, according to the showrunner Dave Erickson. 
We already have reviewed the premiere of Fear the Walking Dead, and we're got episode information, trailers, a new Dead-based podcast, and more that you kind find right here.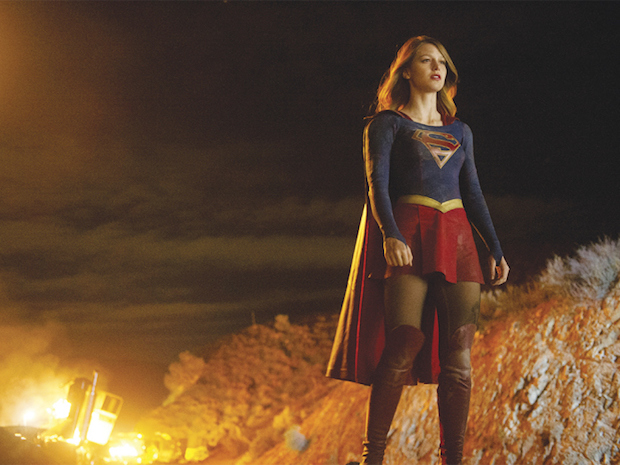 Supergirl
The much-talked-about Supergirl series is the latest project from Greg Berlanti and Andrew Kreisberg, the pair of writer-producers who were integral to the creation of Arrow and The Flash on CBS. They've enlisted Ali Adler – famed for her work on Chuck – to co-produce alongside them.
Melissa Benoist of Glee and Whiplash has taken the title role. The show's first season looks set to chronicle her journey from a timid youngster who shies away from her power to an all-out superhero with a cape and everything. 
You can read our spoiler-free review of the first episode right here.
You can also read more about the show's ties to the greater DC Universe, the premiere date, and more right here.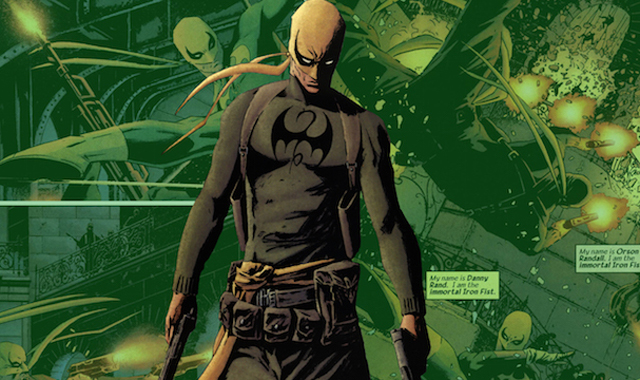 Iron Fist
And now for the last and most obscure of the Marvel Defenders standalones which will precede a hefty crossover event – Iron Fist, the story of a martial artist who uses the mystical 'iron fist' force to summon and control his chi. Essentially, he's a bit punchy-kicky and bit magical.
With powers that naff, it's no surprise that Iron Fist never quite made it to the big leagues of the superhero world. Instead, he hangs around with the likes of Daredevil and Luke Cage in the grittier side of the Marvel universe.
There are no names attached to this one yet, or a release date, but there are a few facts to ponder. Here's some: Mr. Fist (real name Daniel Rand) has posed as Daredevil to help protect Matt Murdock before, and also played a minor role in the Marvel Civil War, which is being adapted to film as we speak.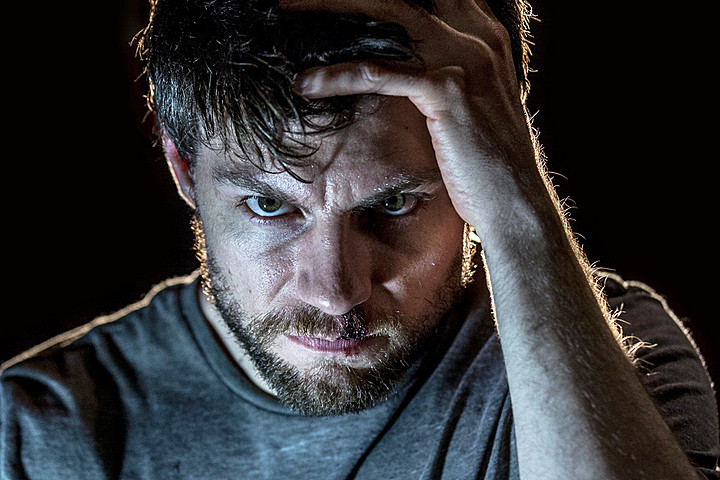 Outcast
The Walking Dead's comic book creator and Fear The Walking Dead exec producer Robert Kirkman now has another show in development – Outcast. Ten episodes have been ordered by Cinemax.
As he is with The Walking Dead, Kirkman will be actively involved in the transition – he wrote the successful pilot episode and will serve as a producer throughout. 
The series will focus on Kyle Barnes (Patrick Fugit, Almost Famous) who, as a child, suffered repeatedly from possession. As an adult, he goes looking for answers from Reverend Anderson (Philip Glenister, Life On Mars). Together they share a journey into some very horrific territory. Adam Wingard of The Guest directed the pilot, but it's unclear if he'll stay involved.
You can see the trailer for Outcast and read about the other characters as well as more information about the show here.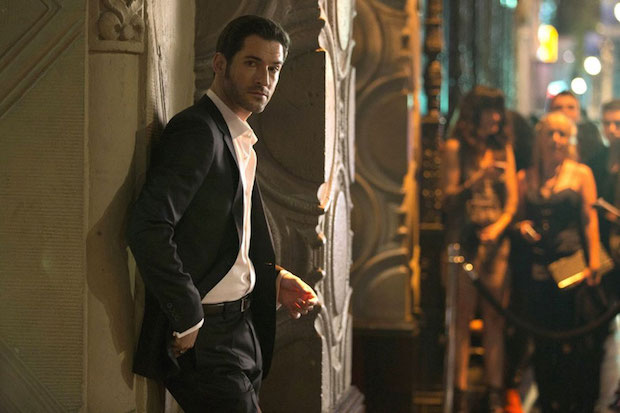 Lucifer
Fox's adaptation of Vertigo Comics' Lucifer series has sparked a little controversy, but is still set to hit our screens soon. It's been adapted for the screen by Californication's Tom Kapinos. This take on Satan himself was originally a spin-off from Neil Gaiman's The Sandman comic series.
Styled on David Bowie, this version of the Father Of Lies leaves his job in Hell for a more glamorous life in Los Angeles. Here, in the TV version, he will start helping solve local crimes (that bit's a departure from the comics). Tom Ellis from Doctor Who and Once Upon A Time will play the titular role.
You can see the first trailer for Lucifer and read more about the series here.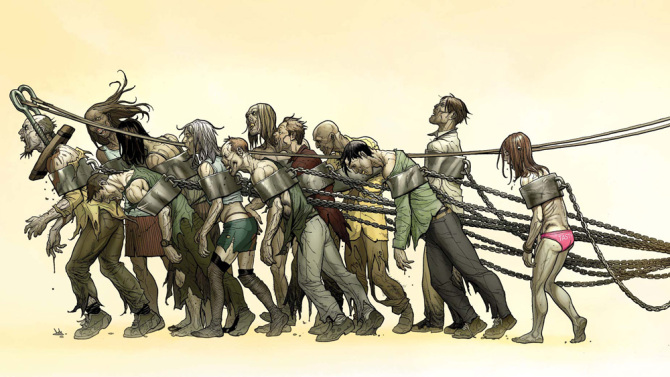 Empire of the Dead
Fancy some more zombie TV, based on a comic? You're in luck, then – Empire Of The Dead is on its way to the small screen. The comic was written by horror icon George A. Romero, and was published by Marvel last year. It's all about a quarantined Manhattan which soon gets infested by zombies and vampires. 
The TV version will be written by Romero, we're led to believe. He will be helped by Peter Grunwald and Sam Englebardt, who have both been involved with Romero's most recent [Something] Of The Dead movies.
The show will be supported by Demarest Films (Tusk, A Most Wanted Man). As far as we know, though, there's no network attached just yet.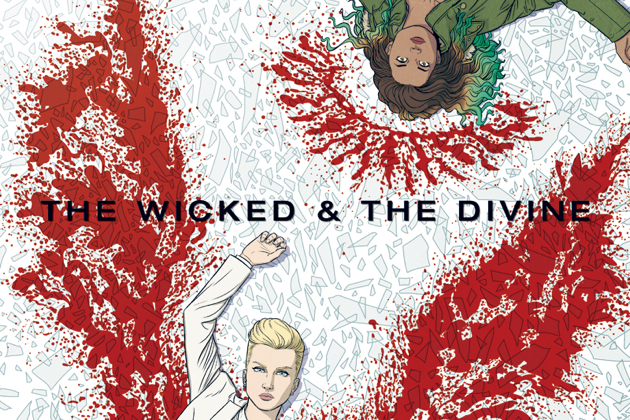 The Wicked + The Divine
As with Sex Criminals, The Wicked + The Divine TV show has come about thanks to Matt Fraction and Kelly Sue DeConnick's deal to produce comic book TV adaptations for Universal, involving their Milkfed Criminal Masterminds company.
The Wicked + The Divine comic is another oft-praised run, also heralding from Image Comics. This one was created by Jamie McKelvie, Kieron Gillan and Matt Wilson. It's all about a group of people called The Pantheon. They gain amazing powers by merging with deities, but cut their life expectancy to just two years as part of the deal. 
Casting news and a timeframe would be nice, but at the moment we only know that the show is in production. We'll let you know when we hear more.
Static Shock
You might remember the name Static Shock, it was already adapted into a DC kids' animated show which played on Cartoon Network and later Disney XD, ending production in 2010. Virgil Ovid Hawkins, AKA Static, was the main character  – a high school student gifted with the power to control electromagnetism.
Rumors of a live-action version circulated a while ago, with it seeming likely that Blue Ribbon Content (a digital arm of Warner Bros.) would find a home for some short episodes online.
The existence of this online project became public knowledge in October 2014, so we'd expect to know more soon. Jaden Smith has been linked with the title role, and it's worth remembering that his Fresh Prince of a dad has also signed up for Suicide Squad on the big screen – could getting his wee lad a job have been a deal sweetener?
The Infinite Horizon
The Infinite Horizon is another non-superhero comic that is set to receive the small screen treatment. This one is being produced by Arrow, The Flash and Legends Of Tomorrow's Greg Berlanti, but is a little different to his usual projects. 
The Infinite Horizon comic is by Gerry Duggan and Phil Noto – via Image Comics – and is all about the enigmatic Soldier With No Name's quest to return home. Set in the near future, his journey is ambushed by shipwrecks, fights and a desire to disappear into obscurity. Homer's Odyssey was an inspiration.
Ryan Condal, who wrote 2014's Hercules film, will pen the script. There's no word on casting or timelines, yet.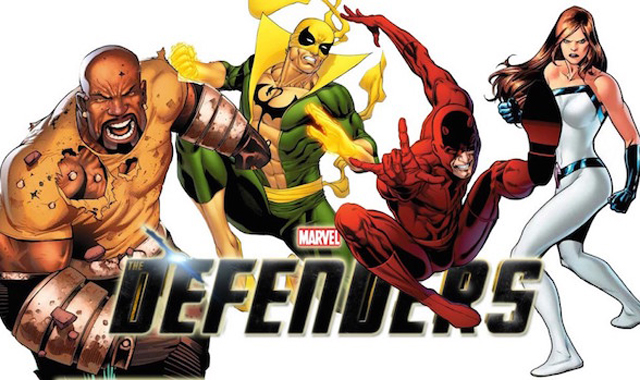 Marvel's Defenders 
If you've been reading these in order, you would have seen plenty of references to the Defenders by now. This crossover event will bring together the stars of Marvel's Daredevil and AKA Jessica Jones, as well as the casts of the Luke Cage and Iron Fist shows.
Who will they be fighting? When will it be on? Will it tie into any big screen movies? We know the answers to precisely zero of those questions, sorry.
What we do know is that the superhero team-up will take place 'multiple years' after Daredevil kicks off in April 2015, so we'd advise against getting too excited just yet. However, it's a superhero crossover that embraces the online age, so we're fairly pumped despite our own advice.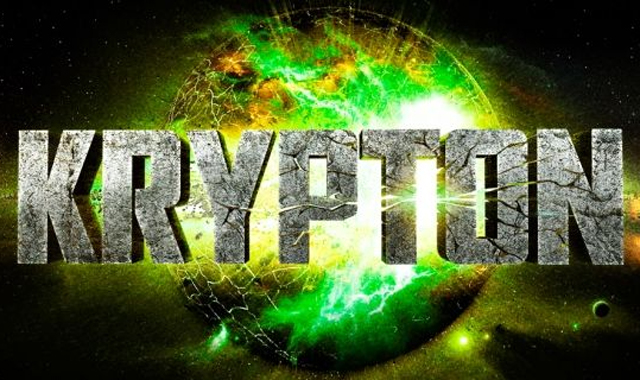 Krypton 
It's been announced as in-development, but not much else is known of this Superman prequel. We do know, of course, that it will take place on Kal-El's homeworld before it – spoiler alert! – blew up and Supes got sent to earth.
We'd expect Gotham–like 'nothing can really get fixed' plotting and fancy space politics akin to Man Of Steel's opening act. David S Goyer will write and produce, hopefully using his experience in such epic world-builders as Batman Begins, not disappointments like Ghost Rider: Spirit Of Vengeance.
The financial bosses at Syfy (which will house the show) will be glad to have heard that there won't be many super-powers on display here – don't forget that Superman gets his power from the atmosphere and yellow sun of Earth.

Sex Criminals
Here's an interesting one – Matt Fraction and Kelly Sue DeConnick (a much-praised comic book writing duo) have signed a deal with Universal to help produce some new comic book TV shows for two years. First on their slate is Mr Fraction's Sex Criminals, a collaboration with Chip Zdarsky, which was published by Image Comics. 
We stick by this somewhat unsettling description: Sex Criminals is about a pair of people who both have the ability to hault time when they orgasm. Upon meeting and having sex together for the first time, they realise they're not alone. Before long, they end up using this ability to rob banks. This gets them in lots of trouble with a strange police force. Mystery and hilarity ensues. 
Alongside Universal, Fraction and DeConnick's company Milkfed Criminal Masterminds are involved. We don't know yet which network it will end up on, but Universal's close ties to NBC should be a pretty sizeable clue. We await info about castings, shooting schedules and airdates.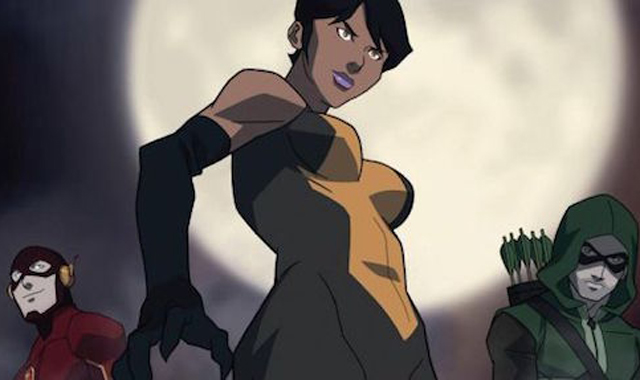 Vixen
Vixen is an interesting one – this female-led superhero series will be set in the Arrow/The Flash universe, but will be an online-only animated series on The CW Seed, the network's digital home.
Producer Marc Guggenheim explained that he want to use animation to 'push the envelope' with production values, hinting that the magical nature of the comic book Vixen will be very much intact, veering off from the criminality of Arrow and the scientific-ness of The Flash.
Vixen is a female African-American hero, and former member of the Justice League. Both Oliver Queen and Barry Allen are expected to make appearances in her show. 
You can read all about Vixen as well as see the first trailer here!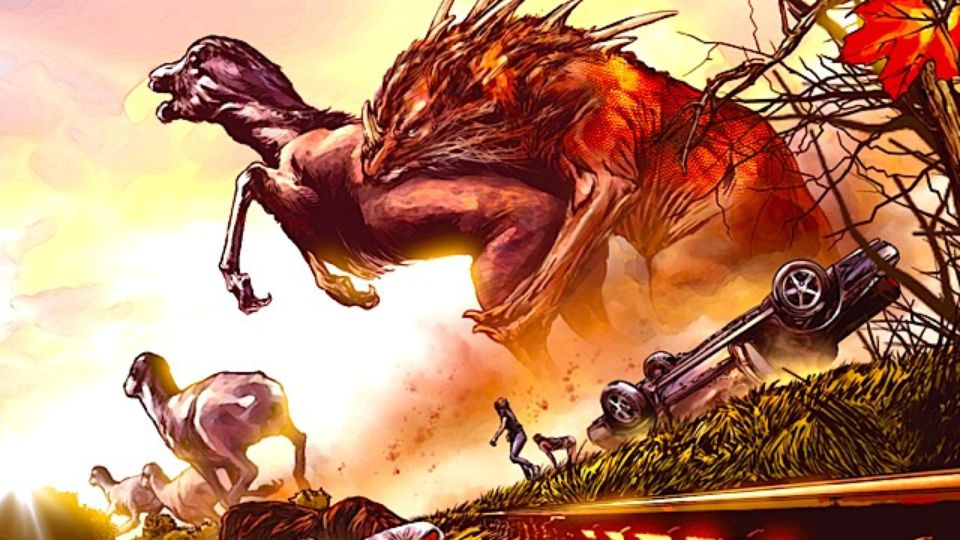 Enormous 
Tim Daniel and Mehdi Cheggour's Enormous was born as a one-off graphic novella in 2012. Since then it has spawned a short film (see here) and an ongoing comic series. Now, a TV version is on the way too. 
Fox 21 Television Studios are working on an 'event series,' based on the comic, with the short film's producer Adrian Askarieh attached as an executive producer. There's no whiff of casting or airdate yet, but we'll be sure to let you know.
The synopsis tells us that "a vast ecological cataclysm which spawns colossal beasts unlike anything ever witnessed," essentially meaning that there are kaiju sized monsters terrorising America. "Humankind stares down imminent extinction and the only law is to hunt or be hunted," we've heard.
"Humankind stares down imminent extinction and the only law is to hunt or be hunted. It's survival of the biggest as the earth-shaking sci-fi action adventure continues," we're told. The protagonist will be Ellen Grace (as yet uncast), fighting for survival in "the only remaining North American Search & Recovery Team."
Dreadstar
Jim Starlin is a bit of a legend in the comics world, having played a key role in developing the Guardians Of The Galaxy mythos (particularly Thanos, Gamora and Drax) and Captain Marvel, all of which are now part of Marvel Studios' massive filmic slate.
While these characters were the result of lengthy collaborations, though, Vanth Dreadstar is Starlin's personal invention who he admits "to be an extension of [his] family." We'd imagine he has some fairly out-there family dinners then, considering that Dreadstar is a sword-wielding immortal with super strength whose forays in space opera often involve a cyborg sorcerer called Syzygy Darklock and an ancient war between two sprawling evil empires (one church-themed and the other royalty-based).
Dreadstar exists outside of the main Marvel universe, thanks to the rights of the property being owned by Marvel's creator-focused imprint Epic Comics. Working with Universal Cable Productions and Benderspink [the production company behind The Butterfly Effect, We're The Millers, The Ring and many more], Jim Starlin will serve as a writer and executive producer for a new show based on Dreadstar. We don't know much else yet, but expect to hear more soon.

Harrow County 
Harrow County is one of Universal Cable Production's manifold upcoming Dark Horse Comics adaptations. It's based on a new comic book written by Cullen Bunn (The Damned, The Sixth Gun) and illustrated by Tyler Crook (Bad Blood).
The official synopsis tells us that the protagonist Emmy "has always known that the deep, dark woods surrounding her home crawled with ghosts, goblins, and the restless dead."
"On the eve of her 18th birthday," we're told, "she learns that she is connected to these creatures and to the land itself in a way she never imagined, for she is the reincarnation of a powerful witch who was put to death on the very day Emmy was born. For this reason, the townsfolk mean to kill her too."
There's no word yet on who'll be cast in this one, or when it'll be out.
The Umbrella Academy 
Created by Gerard Way (lead singer of My Chemical Romance, and writer of The True Lies Of The Fabulous Killjoys) and Gabriel Ba (Daytripper), The Umbrella Academy is another Dark Horse Comics property that Universal are developing for the small screen.
The synopsis looks like this: "Nine years after parting ways, the estranged members of the Umbrella Academy, a dysfunctional family of superheroes with bizarre powers, must figure out how to work together to save the world."
Bluegrass films is also attached to executive produce, but we don't know much more at this stage.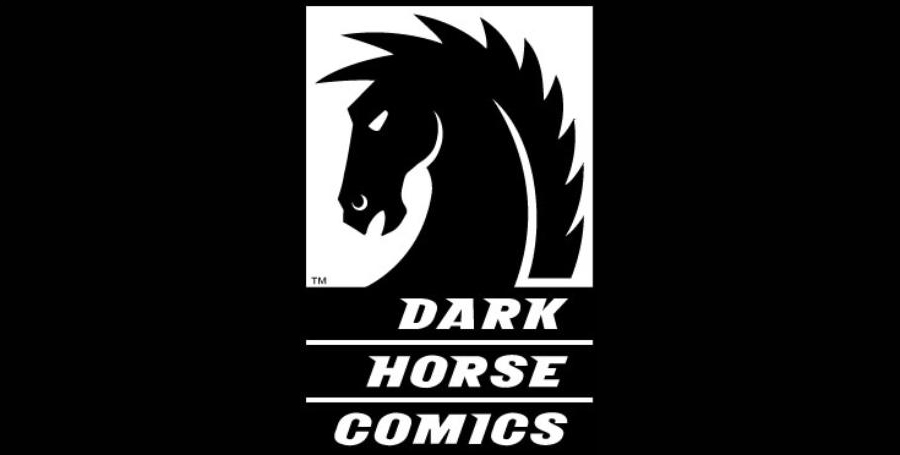 Back Up
This one is another collaboration between Dark Horse Comics and Universal Cable Productions. So far, Dark Horse haven't released a single comic under the title Back Up. We're assuming, then, that the books may be sold concurrently with the TV episodes' airings.
The synopsis tells us that Back Up will be set "in the near future, [where] a new technology allows people to be backed up the same way we now back up our computers – but instead of protecting against drive failure, these backups protect against death."
Tom Vaughn wrote Back Up as a feature script, and at this stage the exact format of the show is unknonwn. Kenny Golde is set to write and executive produce, and Brad Anderson (Zoo, Almost Human) is in negotiations to direct. Jim Wedaa is also attached to executive produce.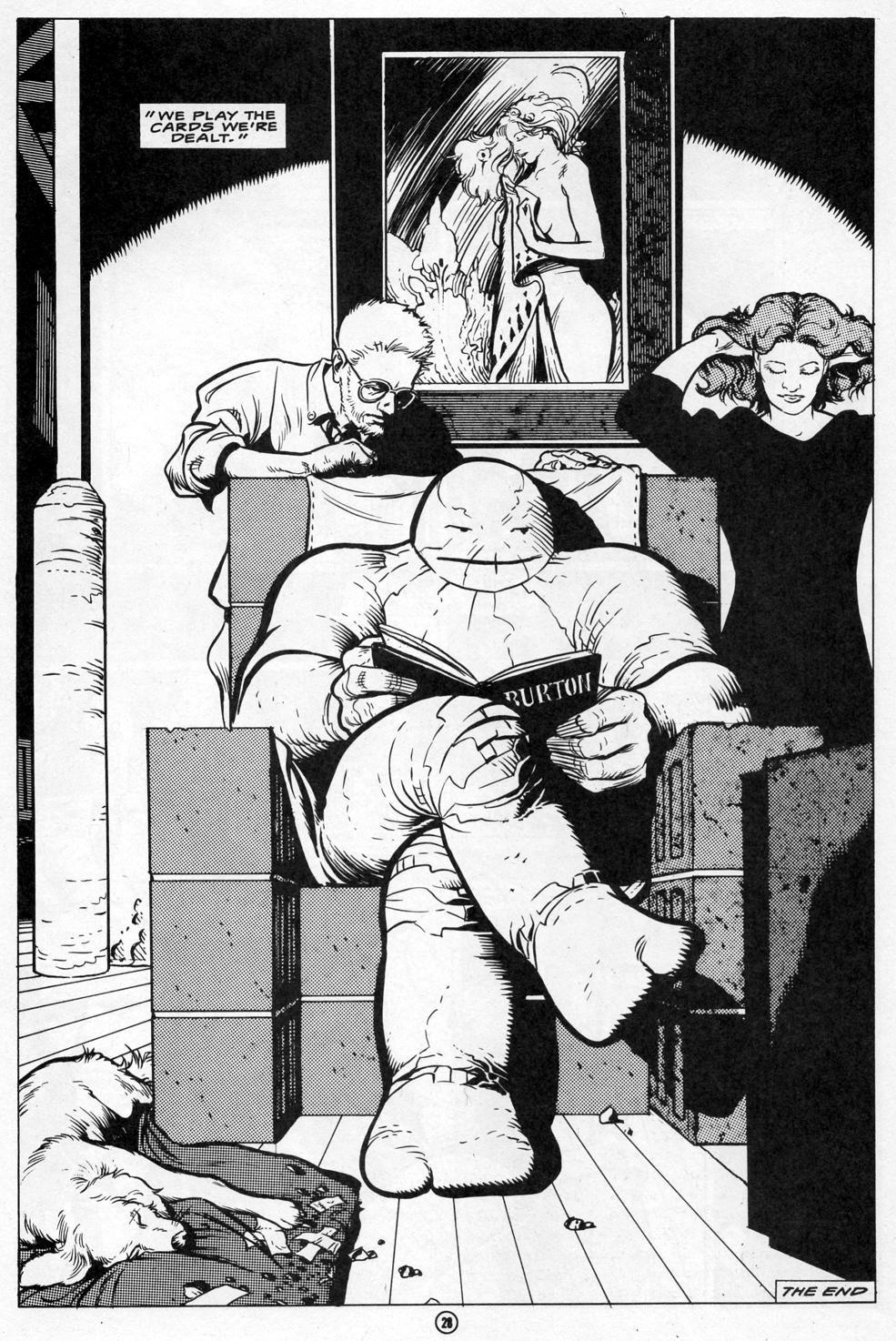 Concrete
Concrete is another project born from the alliance between Dark Horse Comics and Universal Cable Productions. It also might just be the weirdest idea on this list.
If you're unfamiliar with the comic, here's the official synopsis: "After his subconscious is transplanted into a hulking stone body, Ronald Lithgow must come to terms with his new form and try to live a normal life. This Eisner award-winning title is the opus of comics legend Paul Chadwick."
There's not much to report on Concrete just yet. We don't even know if it's an animated or live action project. We'll keep you updated, though.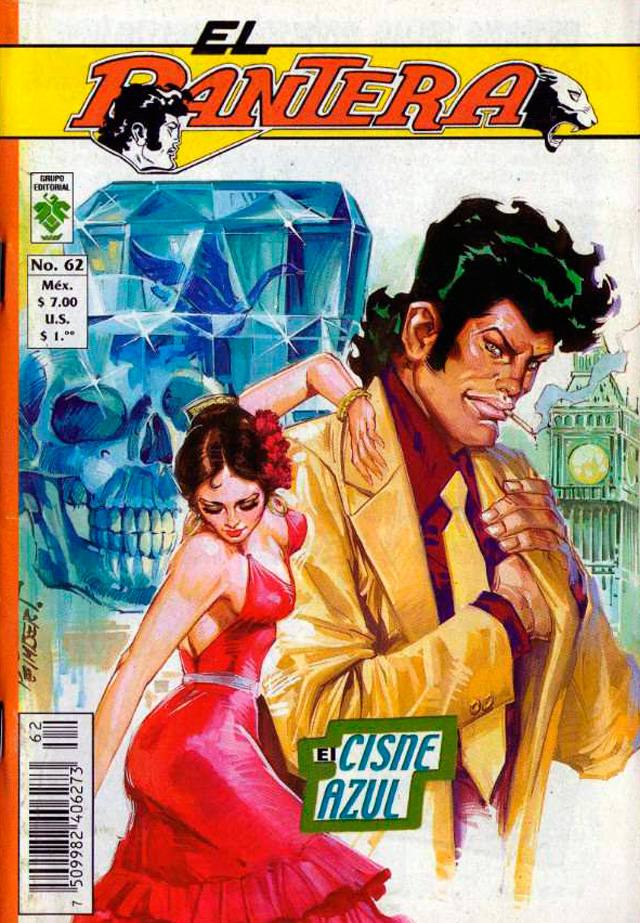 El Pantera 
Yet another Universal Cable Productions project here. The studio will bring popular 1970s Mexican comic book El Pantera to the telly realm with help from The Walking Dead producer Gale Ann Hurd and comics icon Warren Ellis.
The Hollywood Reporter describes the show as a "a vigilante crime drama set in a fictional metropolis on the U.S.-Mexico border." We assume this new version has nothing to do with the 2007 adaptation released by Mexican network Canal 5.
At this stage, we don't know much more, but the original comics might be a canny place to look for clues. Pantera means Panther, by the way.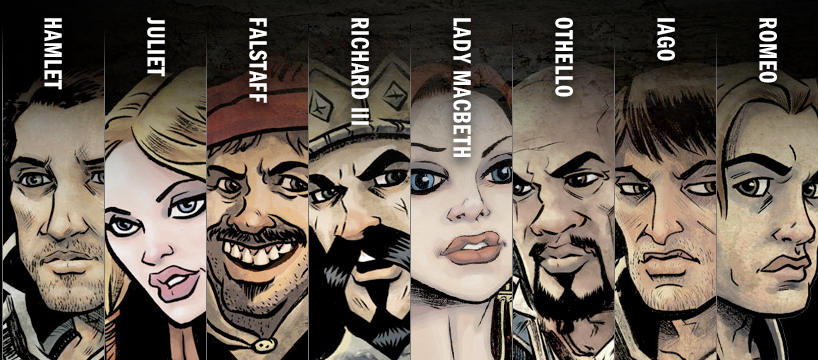 Kill Shakespeare
IDW Publishing's comic Kill Shakespeare has also been optioned for the television treatment by Universal Cable Productions. The comic has been adapted before, into a board game.
The comic pits The Bard's "greatest heroes (Hamlet, Juliet, Othello, Falstaff) against his most menacing villains (Richard III, Lady Macbeth, Iago) in an adventure to find and kill — or save — a reclusive wizard named William Shakespeare."
We don't know yet who is showrunning or starring, but we'll keep you updated.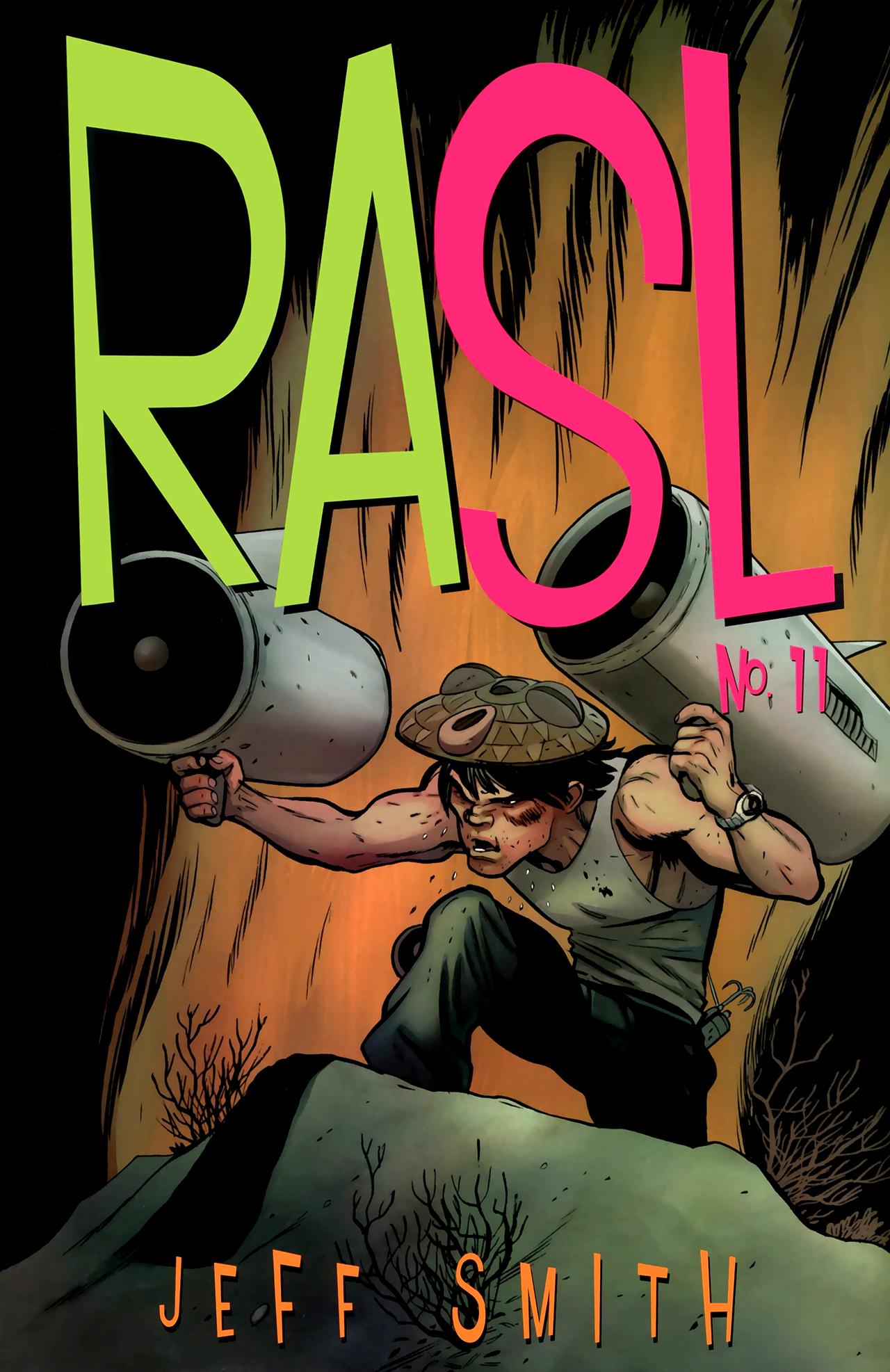 RASL
RASL is a science fiction noir graphic novel from Jeff Smith, the cartoonist famed for creating the popular Bone property. Universal TV is buying up the rights to his RASL comic, according to CBR, with a view developing a TV series.
The RASL graphic novel was published by Cartoon Books in 2013. It's all about Dr. Robert Joseph Johnson, an art thief who jumps to parallel universes and steals famous paintings. Trouble with the government follows, and real life people (e.g. Nikola Tesla) make appearances.
Although Wigram Productions bought the rights four years ago, it's believed that Walter Parkers and Laurie MacDonald of Universal will produce the project, and are currently closing a deal to do so. Not much else is known at this stage.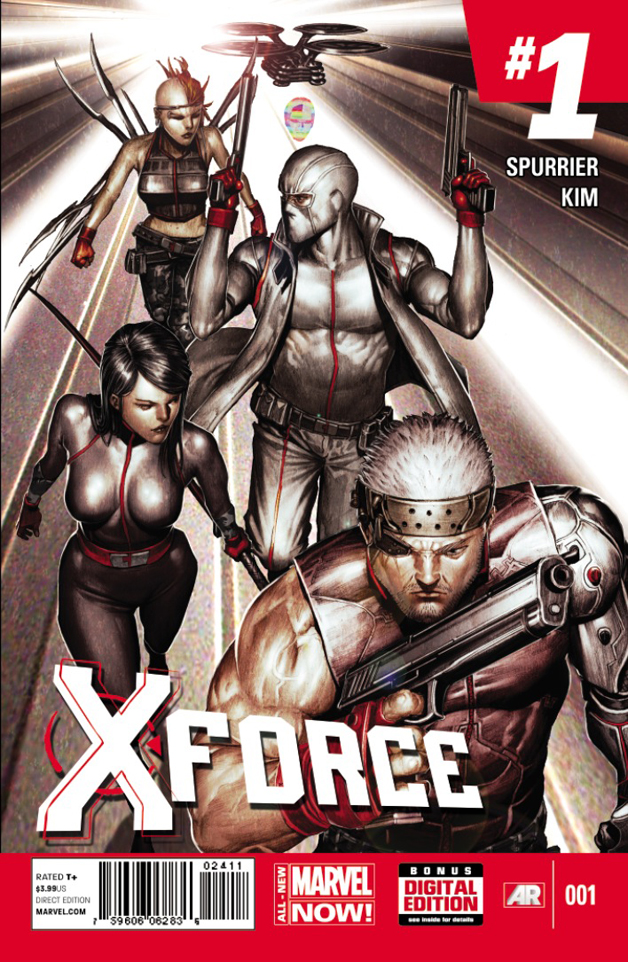 X-Men TV Series
We'd be careful not to call this one 100% confirmed yet, but it's certainly an exciting proposition – Fox are indeed believed to be working on an X-Men TV series. Once they've got permission from Marvel (apparently vital seeing as TV sounds like it wasn't in their original deal), it will seem a lot more definite.
To try and get the ball rolling, Fox has enlisted Evan Katz and Manny Coto, producers from 24. Joining them will be Patrick McKay and J.D. Payne, relative newcomers to the screenwriting world who have already been nabbed to help pen the sequel to Star Trek Into Darkness, too. All four of these behind-the-scenes staff will share a 'created by' credit, we're told.
Originally, we thought an Agents Of S.H.I.E.L.D.-type show which follows a covert crew of mutants doing missions for the main team could work nicely, but there's plenty of other neat ideas floating around. A government-sponsored crime-solving mutant team like the X-Factor lot (a grittier strand, with a rotating roster) is a popular bet, although they would need a new name to avoid confusion with Simon Cowell's judgmental ways.
We'll be sure to keep you updated with any, um, updates. Here's some of our thoughts on previous X-Men TV outings.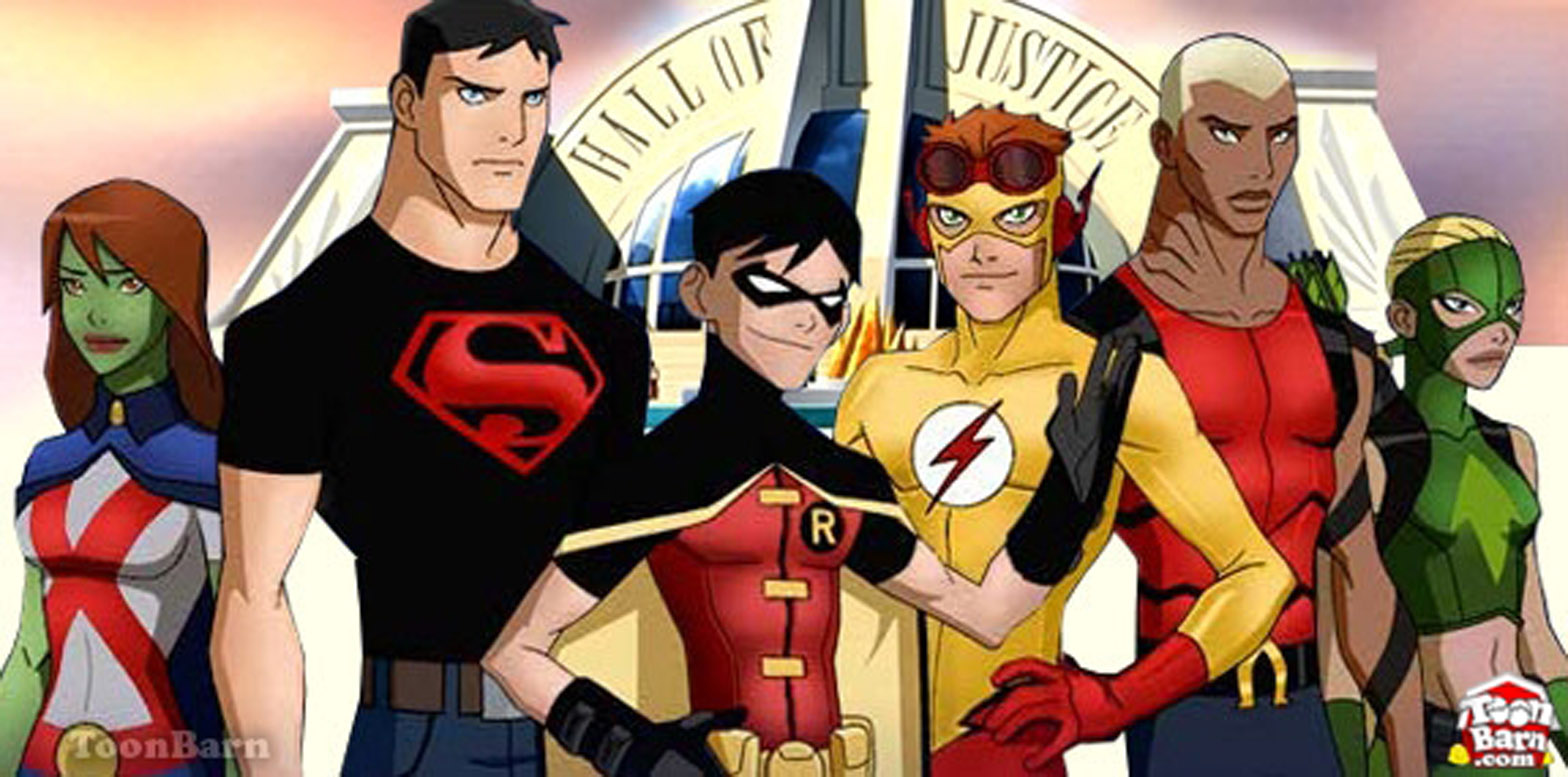 Young Justice
Now that we're onto the shows that have been talked about, but hardly confirmed, it's also time to dust off the rumours of Young Justice – a live action rendering of the Cartoon Network show.
The rumors began about a year ago, when quotes surfaced claiming that The CW was working on a "live action teen drama/romance… with a superhero twist." Of course, if it's The CW we're talking about, we could see Arsenal, Speedy, and any other youngsters from the Arrow/The Flash universe teaming up and fighting crime.
However, what isn't clear is whether this is a different project, or linked perhaps, to…
Teen Titans/Nightwing
Despite sounding similar on-paper to Young Justice, which may or may not be getting a live-action series of its own (probably not). Nightwing is a central character here – that being the crime-fighting alias of former Boy Wonder Dick Grayson, last seen on the big screen in Batman And Robin or, if you can overlook a name-change, The Dark Knight Rises.
If this news had dropped closer to the end of the Nolanverse, we would speculate about a spin-off here. Naturally, that doesn't look likely. It's more plausible that this show – seemingly destined for TNT – may cross over with the younger actors in The CW-verse (they're sister networks after all).
Read all about the plans for the Titans and Nightwing here!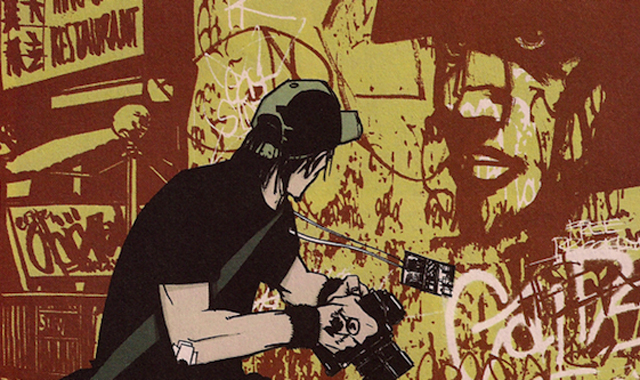 DMZ
Another from DC's riskier Vertigo imprint, here. DMZ is a very political comic, imagining a second American Civil War in the near future. In this world, Manhattan becomes demilitarised and serves as the central setting. Here, a young photo journalist called Matty gets ambushed by militia and soon becomes a celebrity due to his position as the only member of the media inside the city.
Andre and Maria Jacquemetton of Mad Men are said to be bringing the comic to the small screen with the aid of Harry Potter producer David Heyman. It's all gone a bit quiet of late, but we're hoping this one hasn't fallen by the wayside.
Scalped
An outside choice in the comic book word, WGN American has picked up the rights to Scalped, another from DC's Vertigo imprint. This one is a crime noir based on a Native American reservation, stuffed with organised crime, poverty and addiction. It was inspired in part by activist Leonard Peltier.
The comic, written by Jason Aaron and illustrated by R.M. Guera, is widely considered a classic, and ran for nearly 60 issues. An announcement told us that Doug Jung of Banshee will adapt it for the small screen. We've not heard much since, though.
Global Frequency
Global Frequency was picked up by Fox in November 2014. They're making a pilot with the hope of impressing the powers-that-be enough to get a full season off the ground.
The premise here is a privately-funded crime-fighting syndicate (the eponymous Global Frequency) who have agents in many nations of the earth. Warren Ellis, who wrote the comic, is among the producers, as is blockbuster veteran Jerry Bruckheimer.
The last we heard was that pilot order, which isn't the first that has been made around this property. Another, in 2005, wasn't successful in getting the green light. It did find its way online though, we're told.
Ronin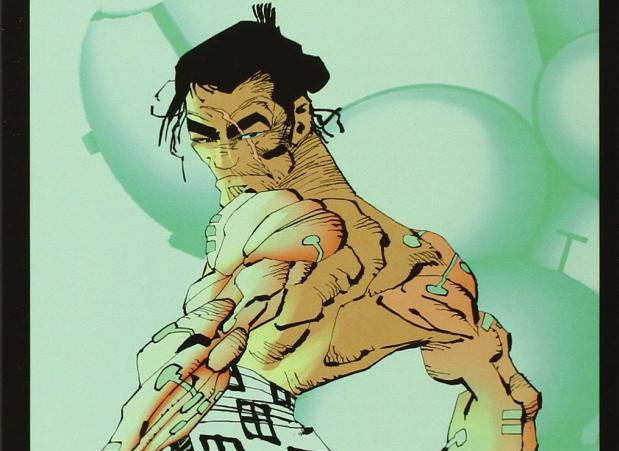 Ronin
Ronin was once considered one of Frank Miller's crowning achievements before it was eclipsed by more high profile work. Imagine a samurai suddenly transported to a Blade Runner-esque future, and then things get weird.
Syfy picked this up last year, but we haven't heard much more on it since then. It doesn't look like we'll see this one in 2015, sadly.
Clone
Clone has some magic words attached to it: "from The Walking Dead's Robert Kirkman." Mr. Kirkman's sci-fi comic (from Image) was announced by Syfy last spring, although we haven't heard too much on it since then. However, given the success of a certain other Robert Kirkman property on television, we imagine this one will probably become a priority.
Here's the official word:
When retired soldier Luke Taylor investigates a break-in at his house, he never expected who the burglar would be: A clone of himself.  Drawn into a vast government conspiracy when his wife is kidnapped, Luke must use all his combat skills and network of military contacts to get to the bottom of the secret biotech program that is responsible and the hidden agenda that goes all the way to the top levels of power.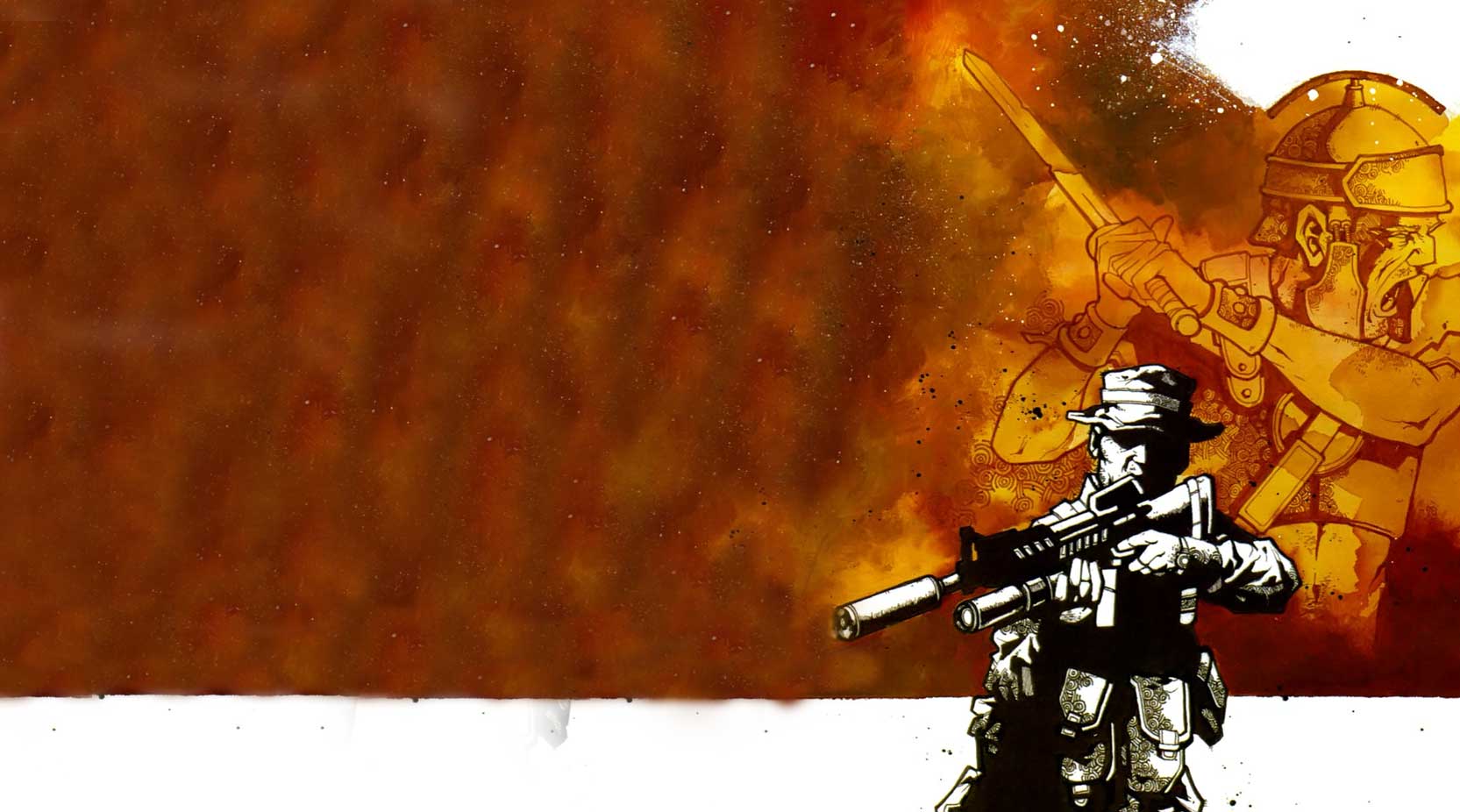 Pax Romana
Another one from the good folks at Syfy, announced last spring. Pax Romana comes from the mind of Jonathan Hickman, one of those comics talents who is destined for fame outside of the comic book realm one of these days. Walking Dead producer David Alpert is on board, with Warehouse 13 writers Matthew Federman and Stephen Scaia.
It's about "a Special Forces team that travels back in time on the eve of World War III to "fix" the future by altering the past. Their destination: Ancient Rome. Roman legions battle modern day attack helicopters, tanks and soldiers, while thought-provoking themes are explored as the leaders of the expedition fight over their vision for civilization."
Letter 44
From one of our favorite writers, Charles Soule, and artist Alberto Alburquerque. Letter 44 also comes from Syfy and has a rather interesting premise: 
It is tradition for the preceding President to leave a letter for the newly elected President on the desk of the Oval Office. In this letter, new President Stephen Blades learns this stunning secret: seven years earlier, NASA discovered an alien construction project in the asteroid belt. A crew of heroic astronauts was sent to investigate and they're nearing the conclusion of their epic journey.
Terminator 3's Jonathan Mostow is writing and directing the first episode, although we haven't heard much on this one since then.