News
YA Author Rainbow Rowell to Pen Marvel's Runaways
Rowell is teaming up with Kris Anka to launch a new chapter in Marvel's Runaways comic.
Fan-friendly YA author Rainbow Rowell (Fangirl, Carry On, Eleanor & Park) will be writing the next Runaways series for Marvel, with Kris Anka (All New X-Men, Star-Lord) doing the art for the project.
"The Runaways are down on their luck at the beginning of this story," Rowell said of the new storyline for Runaways' super-teens Nico, Chase, Karolina, and Molly. "I mean, a fair number of them are missing or dead… And the ones who are still standing feel lost. After their parents died in the original series, all they had was each other. What do they have now? Who are they on their own?"
Rowell also teased that the series will begin with Chase making a big mistake that will also drag Nico "into his mess," leading the group to ask the questions: "Are they a team? Are they a family? Do they have any reason to get back together?"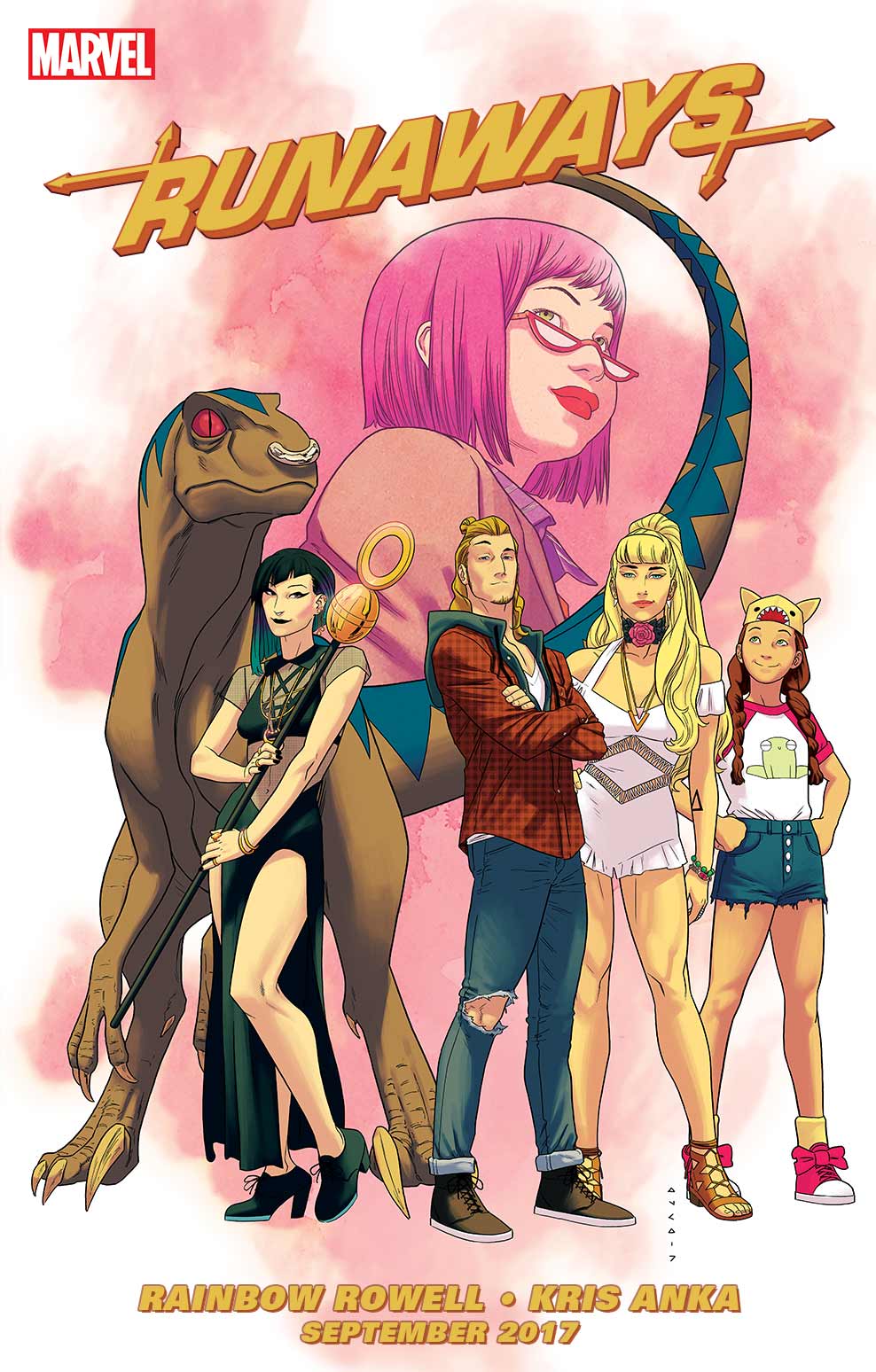 Rowell's addition to the Marvel Comics family is great news from where we're standing. Rowell has proven herself a moving storyteller who knows how to work within and in response to already-established works. Her YA novel Fangirl, about a college girl who writes fanfiction about a popular set of wizarding books, is a meta, multi-level story that proves it understands fandom culture better than most mainstream stuff out there.
Carry On, the sequel-of-sorts-but-not-really to Fangirl is set in the fandom world Rowell created for Fangirl. It's a loving, yet challenging response to the Harry Potter story and "Chosen One" stories in general that stands on its own. (It's also one of the 7 Harry Potter Spin-Off Movies We'd Like To See.)
This won't be the first time Rowell has ventured into the comic book world. Back in 2014, it was announced that she would be collaborating with cartoonist Faith Erin Hicks on a graphic novel for First Second. The title has not yet been released, but this kind of lead time is not uncommon for the graphic novel publisher.
We'll keep you updated on Rowell's Runaways! The comic is set to premiere in September.