News
Xerxes: First Look at Frank Miller's 300 Sequel
Frank Miller returns to the world of 300 to tell the story of Xerxes and Alexander the Great!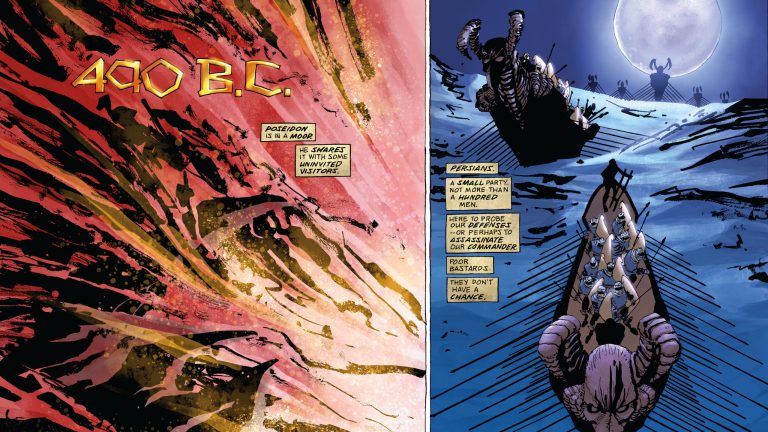 In 2006, Zack Snyder's 300 movie brought considerable attention to its source material, Frank Miller and Lynn Varley's 1998 graphic novel of the same name. The movie spawned a best forgotten sequel in 2014's 300: Rise of an Empire, but a proper comic book follow-up has been slow to arrive.
This will change when Xerxes: Fall of the House of Darius arrives in April. Written and drawn by Frank Miller, with colors by Alex Sinclair (who has been working with Miller on Dark Knight: The Master Race for DC), Xerxes is described less as a sequel and more of a companion piece to 300.
Here's the official synopsis:
Persian King Xerxes sets out to conquer the world to avenge his father Darius's defeat and create an empire unlike anything the world has ever seen . . . Until the hardy Greeks produce a god king of their own, Alexander the Great.
"The story has it all," Miller told PREVIEWSworld. "The fate of civilization is at risk. Everything we have now was in jeopardy. The Greek forces were vastly outnumbered and the vision and genius of Alexander prevailed."
Check out the preview pages…
[gallery:0]
Xerxes: Fall of the House of Darius #1 arrives in comic shops on April 4.