News
X-Men: ResurrXion Trailer Teases New Books and Creative Teams
Marvel reveals details on the newest X-Men comics initiative.
After years in the wilderness, Marvel seems primed (*waggles eyebrows* aah? AAH?) to reset and reposition the X-Men within the greater Marvel universe. To that end, they've announced writers, artists, and stars for seven books that look to retool the entire line following a year with the mutants spread thin around the globe (and in Hell, for several of them) after the release of the Terrigen cloud that proved fatal to mutants. The updated line seems specifically tuned to trigger '90s nostalgia in X-Fans.
X-Men Primekicks off the reset. Ken Lashley (Uncanny X-Men, Excalibur) will handle art for the book which will introduce new and lapsed readers to the new mutant status quo following the events of Inhumans vs. X-Men, much like its namesake did in 1995 following the Age of Apocalypse. From there, individual books will spin out.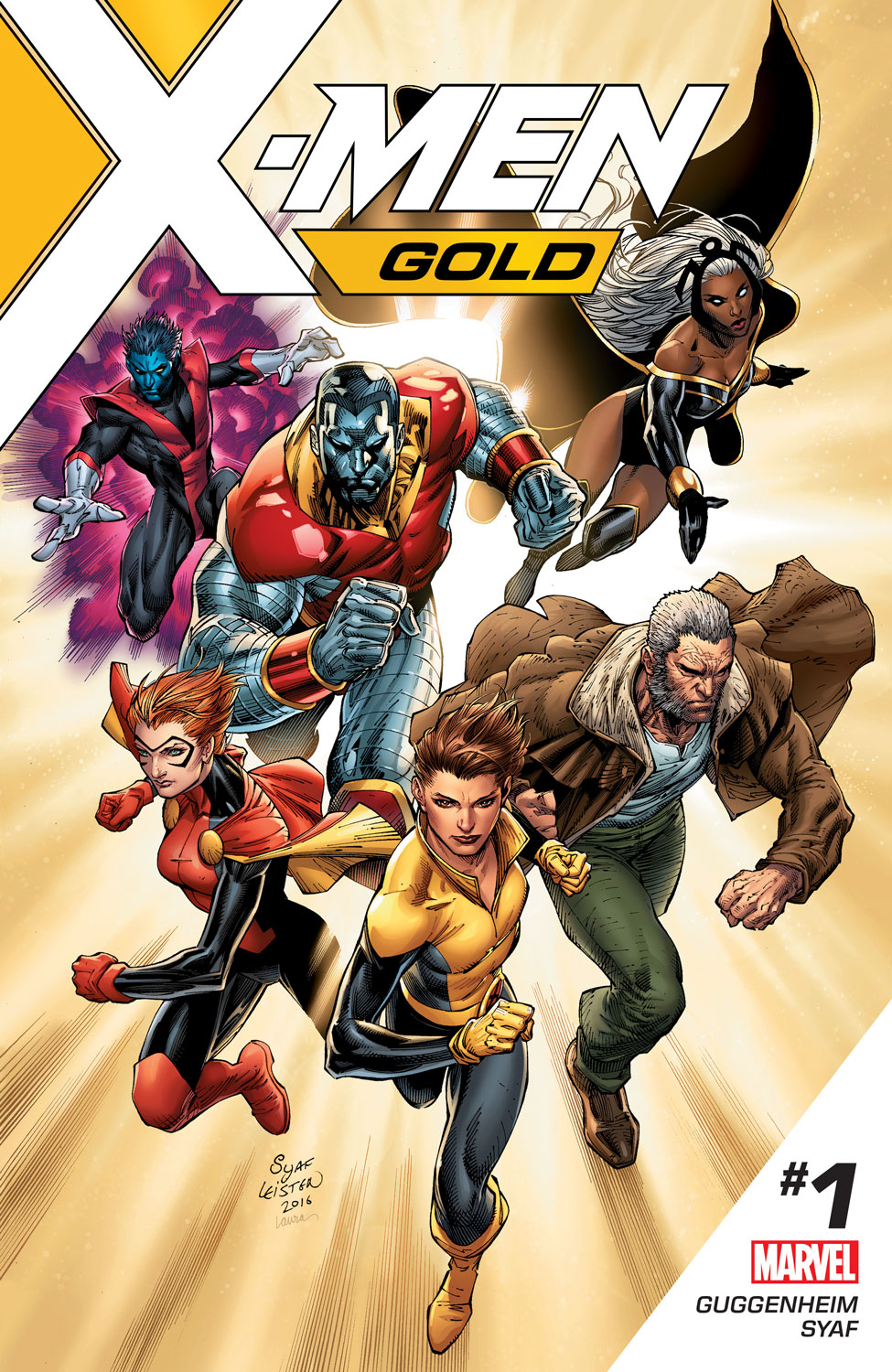 X-Men Goldwill be written by Arrowshowrunner Marc Guggenheim, with art from Ardian Syaf (Green Lantern). The team will have Nightcrawler, Old Man Logan, Storm, Colossus and Rachel Grey (going by the new code name Prestige), and be led by Kitty Pryde.
Kitty, Guggenheim told Newsarama, is leading the X-Men forward from a prolonged period of turbulence into what she feels should be a bright, positive future. Despite that, she has the same haircut she had in Age of Apocalypse, a storyline that I'm guessing introduced a fair number of us Denizens to the concepts of death and cruelty for the first time. 
X-Men Bluewill be written by Cullen Bunn with art from Jorge Molina. It stars the time-displaced original five X-Men, with Magneto in the role of mentor. Jean will be leading the team, as they step out into the limelight for what are, on the surface, more conventional superhero adventures.
Of course, having Magneto affiliated with the team after a prolonged period of him eliminating any threats to the mutant race with extreme prejudice will likely cause friction. Anyone reading Bunn's recent work with the character in Magnetoand Uncanny X-Menwill likely see hints of the same here.
Weapon Xpairs Greg Pak with artist Greg Land and will have Old Man Logan, Sabretooth, Lady Deathstrike, Domino and Warpath working to bring down a rejuvenated Weapon X Program that is looking to eliminate the mutant race. 
Christina Strain and Amilcar Pinna team up to relaunch Generation X, starring Jubilee and a mix of students from a variety of eras – she of course represents the prior Generation X team, while Bling was a member of the mid-aughts New X-Men(and one of the few who survived that bloodbath of an era); Nature Girl and Eye Boy were classmates in Jason Aaron's Wolverine & The X-Men;and Quentin Quire is the most popular student from Grant Morrison's turn of the millenium run.
The team will be a collection of social outcasts from human society because of their status as mutants, and social outcasts from the X-group because their powers don't easily lend themselves to being members of a teenage paramilitary group.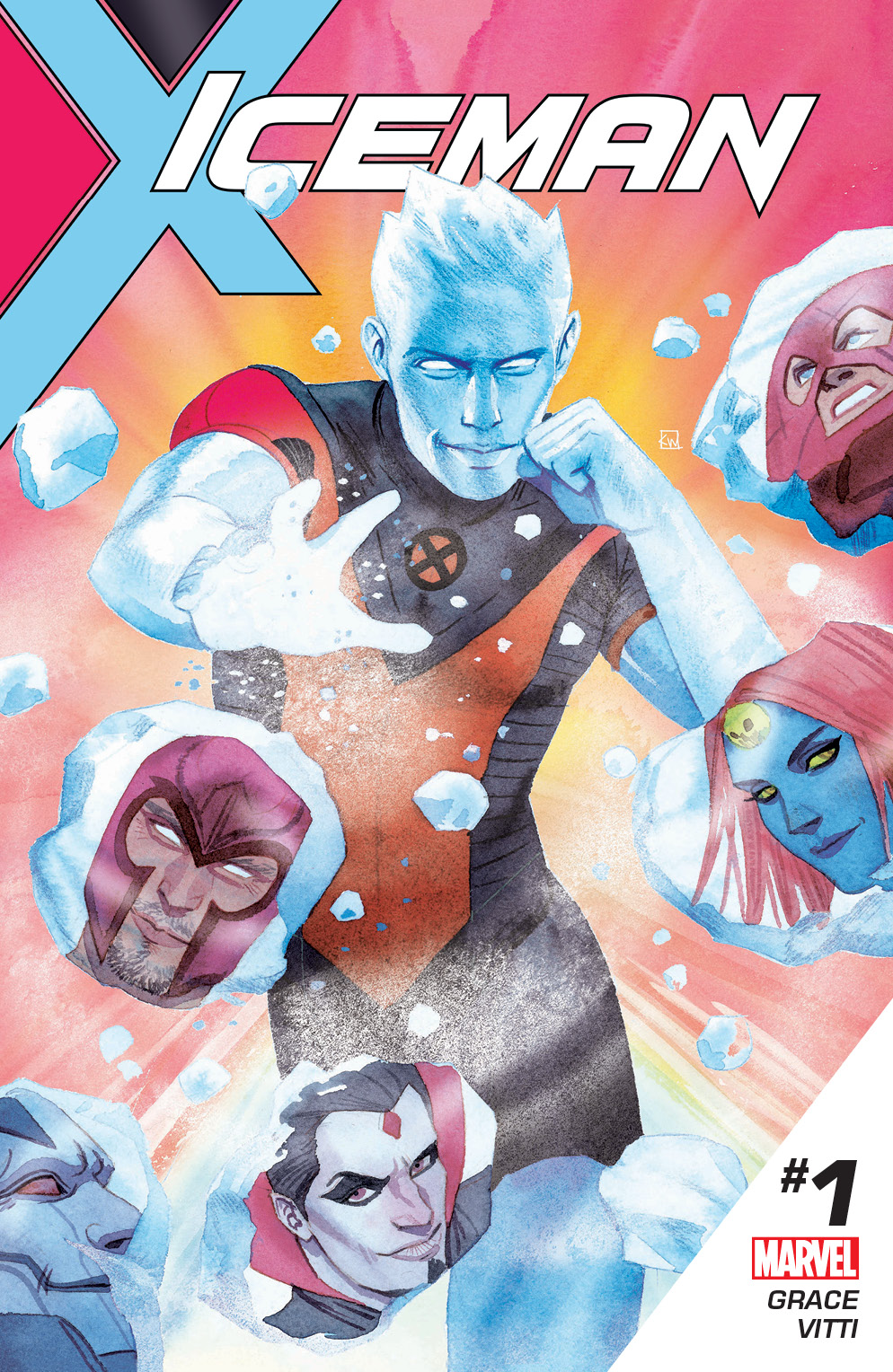 Regular, not-time-displaced old Iceman gets his first solo series ever, written by Sina Grace (Self Obsessed)with art from Alessandro Vitti (Red Lanterns, Secret Avengers). The series will look at Bobby as one of the original five X-Men, but someone who hasn't left much of a mark on the world. It will also, as Grace told Nerdist, delve into Bobby being an "Omega Level Mutant," so this is on my pull list assuming he doesn't reconstitute himself from Havok's piss again. :glares at The Draco: :again: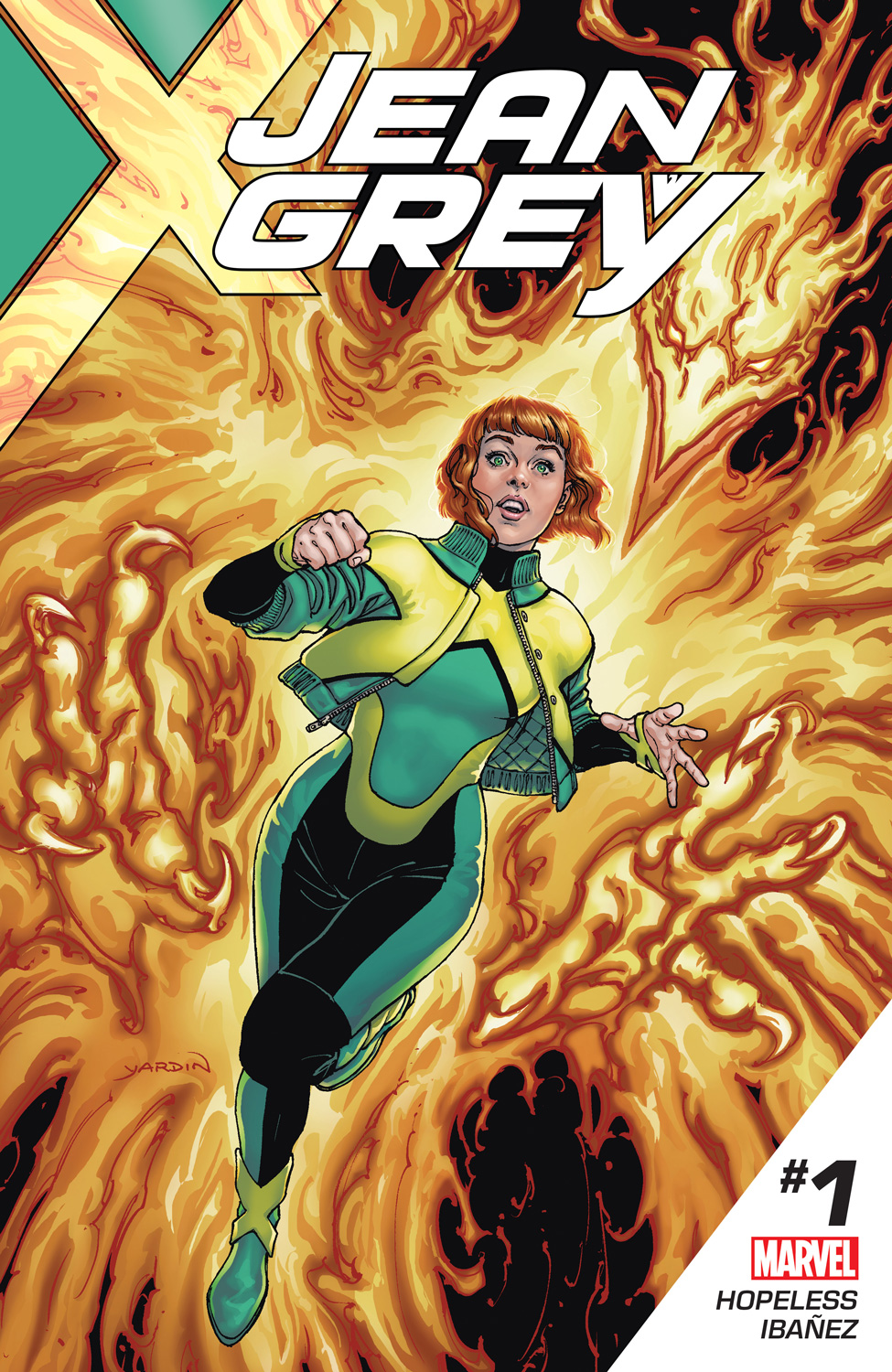 Dennis Hopeless and Victor Ibanez are giving Jean Grey her first solo series ever. In it, the young, time displaced Jean "level[ing] up" to prepare for the coming of the Phoenix, which she saw in a vision and recognizes she has to defeat. Hopeless has been writing Jean in All-New X-Menfor more than a year now, and is one of the most talented writers in superhero comics at the moment.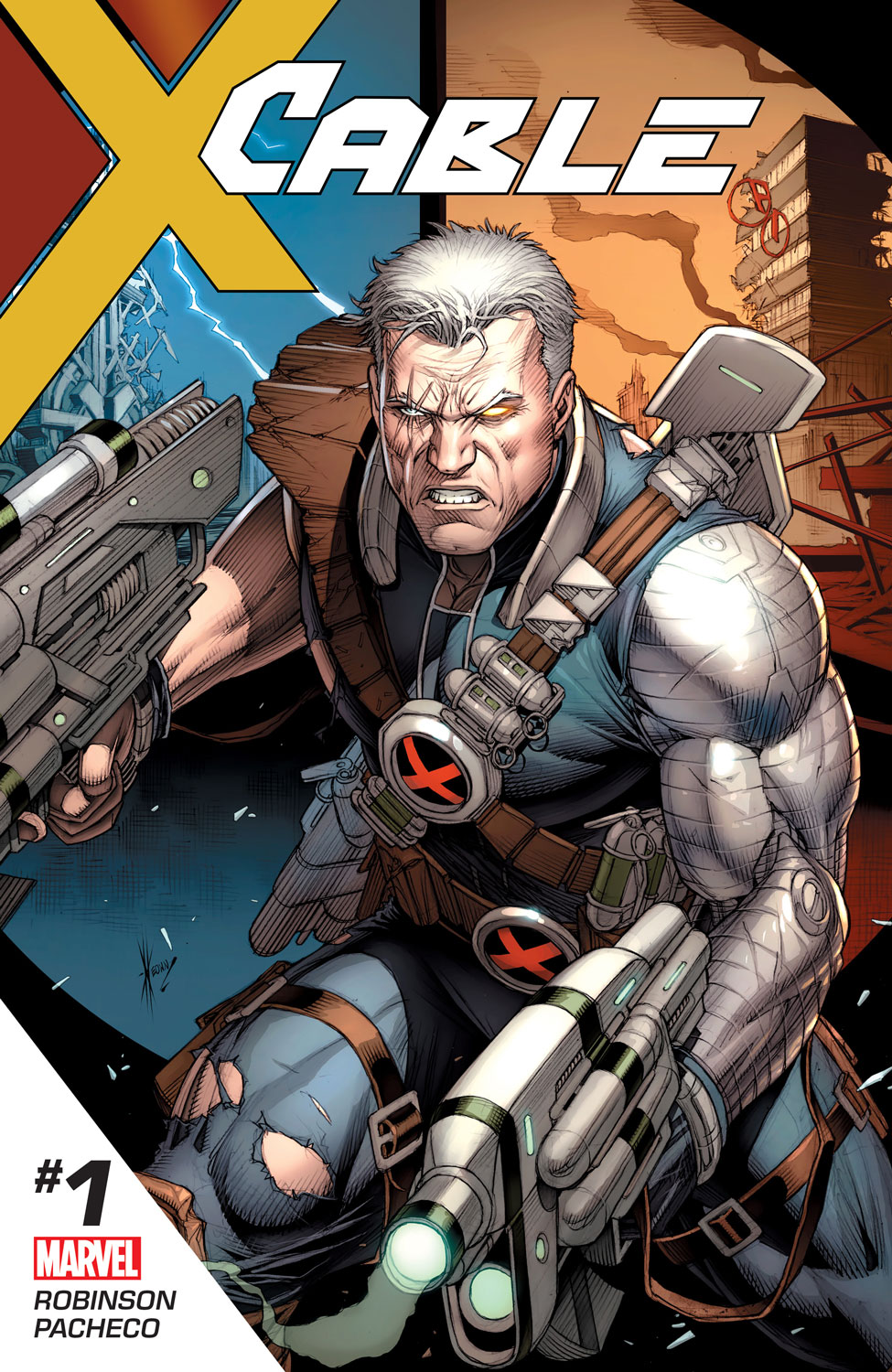 Finally, James Robinson and Carlos Pacheco will be working on Cable,which will see the time-displaced old man of the X-universe (now that, as editor Mark Paniccia points out in an EW interview, Wolverine, Professor X and Cyclops are all dead) bouncing around the time stream trying to prevent a villain named Conquest from altering it to his benefit. Robinson has been on a hot streak of late, with Scarlet Witchand Squadron Supremeboth being among Marvel's best books of the past year.
Marvel also released a video trailer to get fans pumped for the line. Check it out:
Stick with Den of Geek for more news and updates about the changes coming to the X-Men universe.