News
X-Men Red Sees Phoenix Rise to Leader
A brand new X-Men team is rising, with Phoenix in the lead.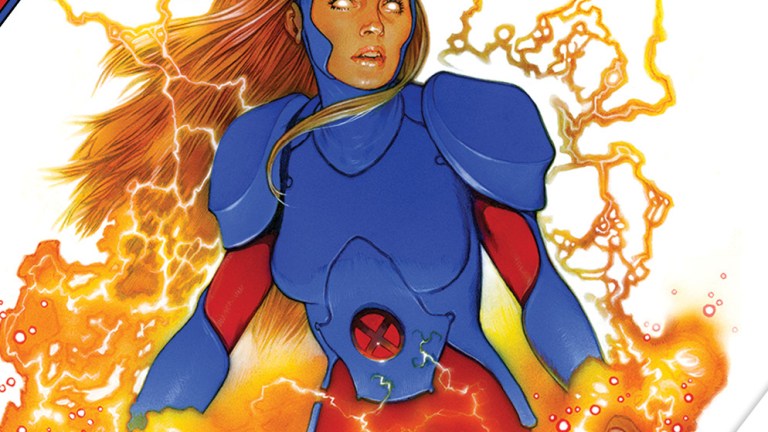 Marvel announced the newest addition to their X-Men lineup yesterday. Following her return in Phoenix Resurrection, Jean Grey* will be leading the team in X-Men Redin February.
Tom Taylor, the writer behind one of the best ongoing X-Men comics in years, All New Wolverine, will write this team book. Mahmud Asrar (All-New X-Men) will draw interiors, and Travis Charest (WildC.A.T.S.) will handle covers. Taylor said about the book, "The time is right for an X-Men book like this, and I'm very excited about the story we're telling in these pages. I'm excited for Jean Grey*'s vision for the world, and I can't wait for Marvel readers to meet our team of established fan-favorites and brand new mutants, and to see them in action."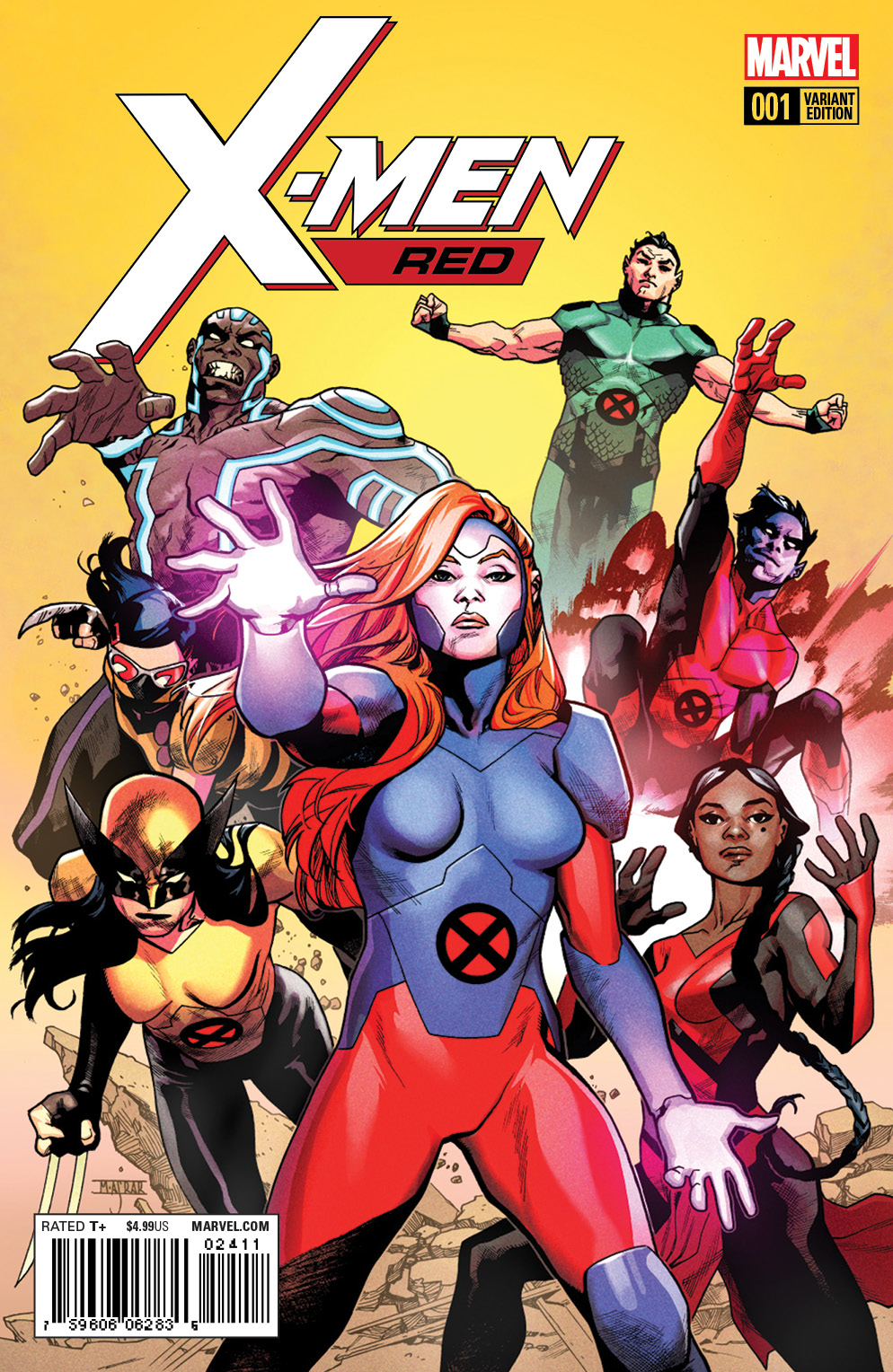 Jean*'s team is…nontraditional, to say the least. Joining her on the Red team are Wolverine and her sister Gabby; Gentle, the Wakandan mutant covered in vibranium tattoos to keep his super strength from killing him; Namor; Nightcrawler; and a new mysterious character named Trinary who better not just be three St. Croix siblings mashed together. One more "fan-favorite" is promised to round out the team, as they get set to face off against a dangerous, returning X-Men villain.
Marvel also released a video summing up Jean Grey*'s history in the Marvel Universe, taking viewers through her time as an original X-Man, becoming Phoenix, her time as Dark Phoenix, her death, first resurrection, marriage, second death, second resurrection, and third, more permanent seeming death in under a minute. Check it out!
We asterisked her name for clarity purposes. The Jean Grey referred to here is of course, the original Jean Grey created in 1963, and not the time-displaced "original" Jean Grey who's been running around the Marvel Universe for about 5 years (who is actually the Jean Grey from the Season One Earth, which was destroyed in Secret Wars and thus, one they cannot go back to). For more clarity on the various Jean Greys, X-Mens of the spectrum, or destroyed parallel universes, stick with Den of Geek!