News
X-Men: Dark Phoenix Lands Hans Zimmer as Composer
After announcing a retirement from superhero movies, Hans Zimmer has been lured back by Simon Kinberg's X-Men: Dark Phoenix epic.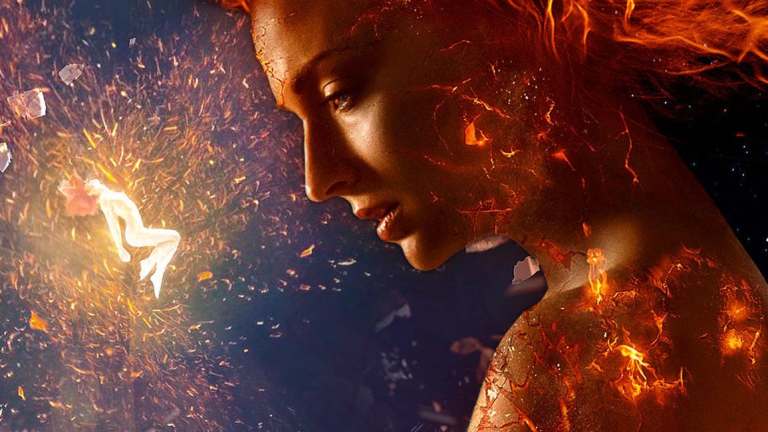 Let it be said that you should never say never again. That certainly seems to be true for Hans Zimmer, one of the most revered film composers working at the moment, and the maestro responsible for many iconic superhero themes. Yet despite having a legendary run in comic book-related cinema, Zimmer announced in 2016 that he was retiring from the superhero genre… at least until X-Men: Dark Phoenix came along.
In what is something of a major coup for first-time director Simon Kinberg, Hans Zimmer has apparently signed on to write the score for X-Men: Dark Phoenix, which is Kinberg's attempt to restore balance to the universe by making a proper adaptation of Chris Claremont and John Byrne's legendary "The Dark Phoenix Saga." And it certainly appears to be headed in the right direction if it's able to lure Zimmer back to capes and superpowers.
The news came from Evan Peters who was chatting in Sundance with Josh Horowitz for the HappySadConfused podcast when he inadvertently let slip that Zimmer had signed on for Dark Phoenix.
"I think the film is gonna be incredible," Peters said. "Hans Zimmer's scoring it—I don't know if I was supposed to say that or not. Simon has surrounded himself with incredible people, and Simon knows this world better than anybody, so it was just cool to see him—he's so happy and in his element in that world, and also being able to direct and guide everybody in this way."
Hopefully this means Kinberg is living up to his previous statements in recent months about X-Men: Dark Phoenix being a very different beast from previous X-related movies and other superhero films. After all Zimmer said in 2016 that—after writing some legendary superhero scores like those to Christopher Nolan's The Dark Knight Trilogy, as well as Man of Steel and creating the "Wonder Woman Theme" for Batman v Superman: Dawn of Justice—he had lost the ability to say new things about the genre.
"I have sort of officially retired from the superhero business, because… [BvS] was very hard for me to do, to try to find new language [and] say something fresh."
If what Peters says is true, maybe Zimmer saw something special in the film that Kinberg is assembling? His last major sequel after all was Blade Runner 2049. Then again, he's also written scores for sequels like The Amazing Spider-Man 2 too. Nevertheless, this is a major vote of confidence in Kinberg's attempt to shake the X-Men and superhero formulas up.
In the new film, the X-Men are propelled into the 1990s where James McAvoy's Charles Xavier has become a national public figure, and his X-Men are national heroes. Yet his star pupil Jean Grey (Sophie Turner) will become both the central protagonist and and antagonist of the picture after she is consumed by the Phoenix Force during a mission to space. And the insidious influence of a new and mysterious character played by Jessica Chastain might lead Turner's Jean to the dark side. The film also stars Jennifer Lawrence, Tye Sheridan, Nicholas Hoult, Alexandra Shipp, and Michael Fassbender.
The film is out Nov. 2, 2018.