News
Will Sophie Turner Be Jean Grey in X-Men: Apocalypse?
Casting rumors suggest that there are new auditions for Cyclops, Jean Grey, and Storm in X-Men: Apocalypse.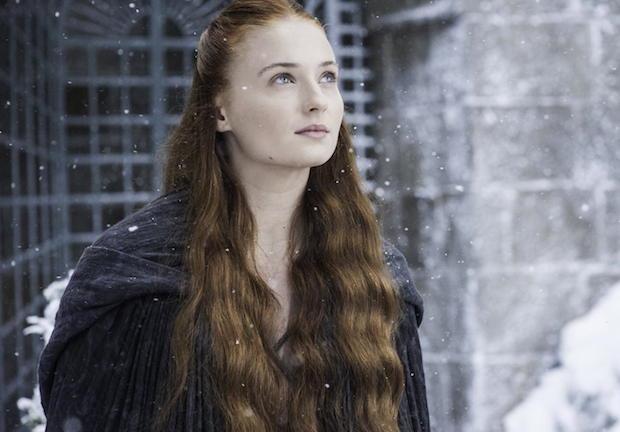 One of the biggest selling points of last year's X-Men: Days of Future Past was seeing the original cast restored after some horrible duds in the franchise between 2006 and 2009. But now that Cyclops, Jean Grey, and Storm have all been redeemed, it's time for a soft reboot and recasting in X-Men: Apocalypse!
Last we heard, a number of actors were already auditioning for the roles of Scott Summers and Jean Grey in the latest Bryan Singer X-film, including Chloe Grace Moretz, Hailee Steinfeld, and Elle Fanning for the latter part. However in recent days, we have heard that Fanning is moving on to Nicolas Winding Refn's The Neon Demon, and Steinfeld also has signed up for a new YA role. So where does that leave the X-Men casting?
Possibly back to the drawing board, at least according to Latino Review, who report that they have a new batch of names from a 20th Century Fox source about casting the "original three" X-Men, including that of Game of Thrones' Sophie Turner.
According to the site, Taron Edgerton, Jamie Blackley, and Tye Sheridan are all in contention to play a young Cyclops. Edgerton seems very plausible since he is already the lead of a 20th Century Fox comic book adaptation, Kingsman: The Secret Service, which is also directed by X-Men: First Class helmer Matthew Vaughn. Sheridan meanwhile is a rising name in young Hollywood, especially after going toe-to-toe with Matthew McConaughey in 2012's fantastic Mud.
Jean Grey is also purportedly seeing auditions from actresses Sophie Turner (Game of Thrones) and Saoirse Ronan, a rising talent who already has an Oscar nomination from Atonement. She has also appeared in Hanna and The Grand Budapest Hotel.
Alexandra Shipp of Aaliyah: The Princess of R&B is vying for the part of young Storm, alongside Zendaya Coleman.
The question of course continues whether these choices might last, but we'll keep you posted. In the meantime check out everything we know about X-Men: Apocalypse.
The next batch of mutant wars hits screens on May 27, 2016.