News
Wonder Woman Gets All Star Creative Teams for Anniversary
Wonder Woman #750 features an all-star lineup of talent.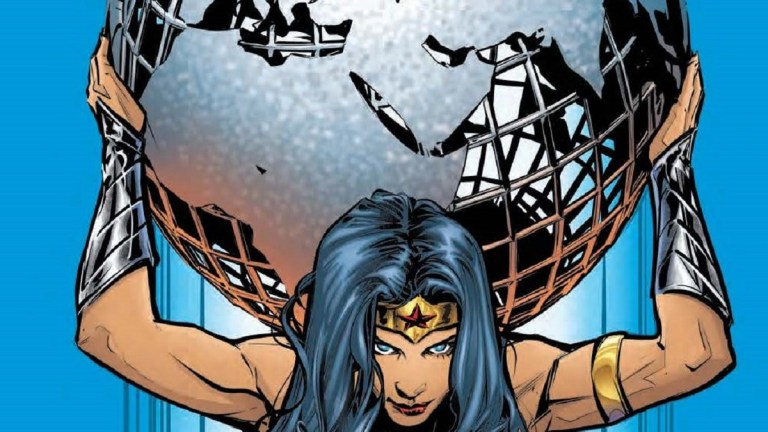 Action Comicsand Detective Comics went back to legacy numbering for huge milestones. In January, the Trinity is complete, as it's Wonder Woman's turn.
DC announced a giant anniversary issue – Wonder Woman#750 – coming January 22nd. It will be a 96 page comic, and like Action Comicsand Detective Comics#1000, it will be a bit of a short story jam session. However, unlike those two thousandth issues, Wonder Woman#750 mixes in some newer talent to go with the classic Diana creators who are almost fundamentally required by the universe to be in here.
The book will feature new stories from Greg Rucka and Gail Simone, arguably the two most accomplished and important Wonder Woman writers still making comics today. Rucka wrote Diana's Rebirtharc that brought her up to date in the new continuity in addition to fleshing out her new backstory in a Year One-style story. He also an acclaimed, foundational run in the mid aughts, and the all-time classic The Hiketia.Simone wrote 30-odd issues wrapping in 2010, and much of what she put into Diana on the page ended up in Diana on screen in the amazing movie. 
They'll be joined by Steve Orlando, the writer taking over for G. Willow Wilson on Wonder Woman, who is also responsible for some of the best fight comics of the decade in Midnighterand Midnighter and Apollo.Also contributing stories are Vita Ayala (writer of the best Age of X-Man title, Prisoner X); Jeff Loveness (the shockingly good Judas); Marguerite Bennett (the only person who ever made me interested in Thor's sister/Spawnrefugee, Angela); Mariko Tamaki (the most recent, excellent X-23run); Kami Garcia (writer of the unbelievably hot Teen Titans: Ravenand Joker/Harley: Criminal Sanitybooks); and Shannon and Dean Hale (who are working on the upcoming Diana: Princess of the Amazonsbook). 
The art teams are equally impressive, and a nice mix of classics and new talent. Joelle Jones (Catwoman, Lady Killer) is on the cover, while Colleen Doran (probably best known for Sandman, but also a Legion of Superheroes great); Jesus Merino (most recently on Wonder Womanand also did a killer run on The Hellblazer); Nicola Scott (one of Rucka's and Simone's best collaborators on Wonder Woman); Elena Casagrande (Catwomanand Batgirl); and Gabriel Picolo (Garcia's partner on Teen Titans: Raven). We're also getting decade-themed variant covers from Joshua Middleton, Jenny Frison, George Perez, Brian Bolland and Adam Hughes.