News
Wonder Woman and Batman Take on Celtic Myths Together
This exclusive preview of The Brave and The Bold #2 sees Diana laying down the law with the Celtic pantheon.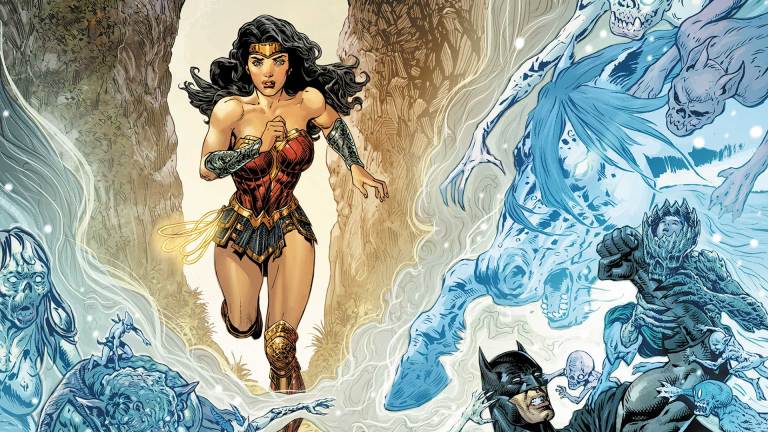 Last month, we talked with Liam Sharp about his new series The Brave and The Bold –about how it's a continuation of the story he and Greg Rucka were telling in Wonder Woman, about process, and about Diana's shifting place in pop culture.
The best part of the conversation, though, was when we discussed Liam's passion for Celtic and Irish myth, and how much fun he was having building a Celtic/Irish pantheon for the DCU. Keep that in mind when you look at this page from the exclusive preview of The Brave and The Bold#2 that DC sent over.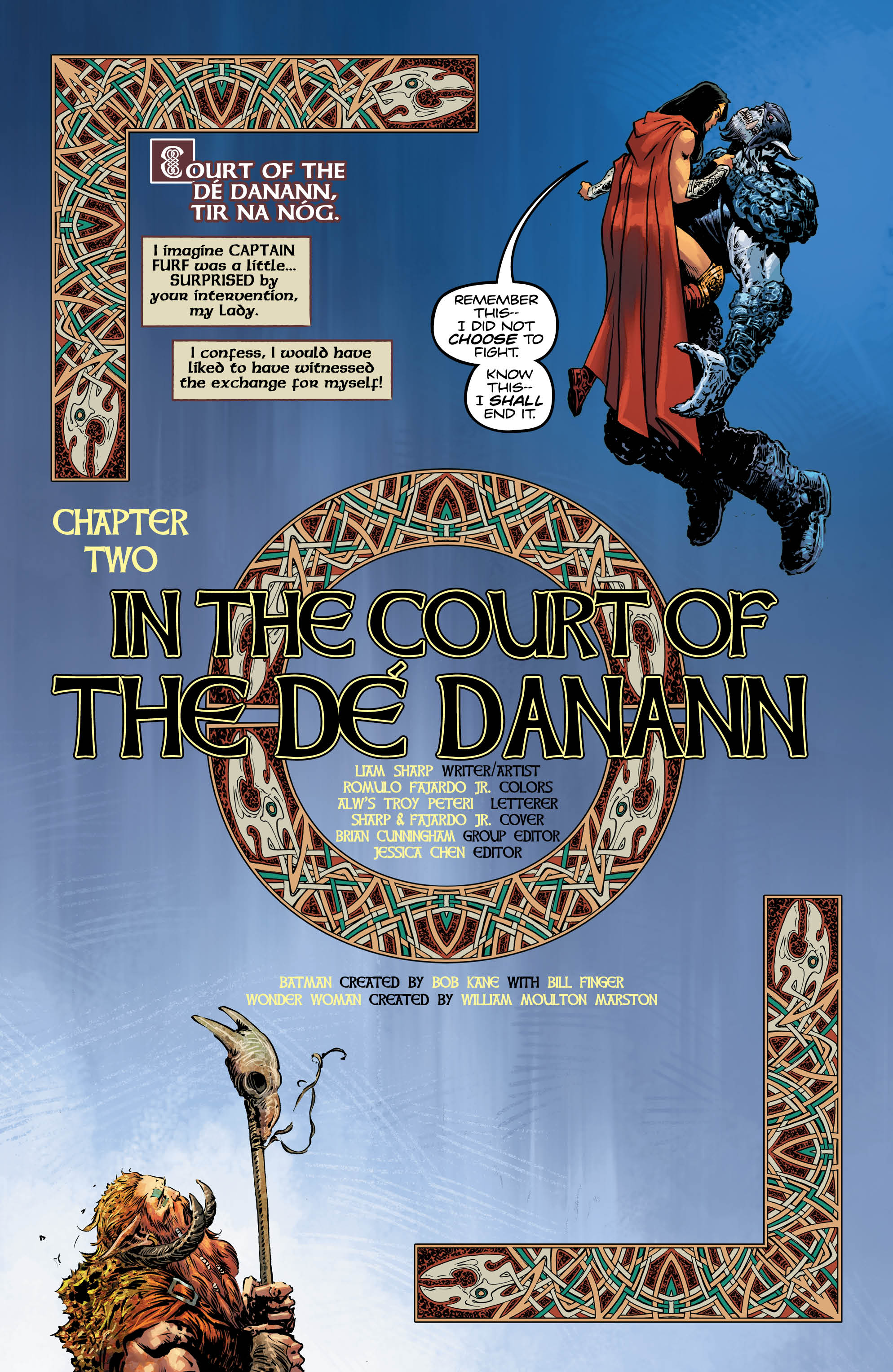 This might be the best title page I've seen in years. Everything from the detail work in the illuminated border to the composition of the figures on the page is staggering. I didn't even notice Diana's posture until now – she's coiled and ready to pop this guy, but she's also not really trying that hard. Romulo Fajardo's coloring is exquisite – the scratchy glow around Cernnunos looks even better big, so be sure to check out the advanced gallery below. The first issue of this book was very good, but this page is next level. 
I should probably stop gushing about the amount of work Sharp put into one page and get on with the rest of the preview, right? Here's what DC had to say about the issue:
THE BRAVE AND THE BOLD: BATMAN AND WONDER WOMAN #2 Written by LIAM SHARP • Art and cover by LIAM SHARP Batman finds himself drawn further into a world of Celtic myth and supernatural mysteries as Wonder Woman calls on the Dark Knight Detective to investigate the murder of a once-powerful Irish god. In a world where the normal rules of investigation don't apply and any clue can be obscured by charms and magic, the two Justice Leaguers must rely on each other to unlock a murder someone is trying to hide.
The issue is out on Wednesday, March 22nd. Take a look at the rest of the preview now! It's real good.
[gallery:0]