News
Wolverine Returns to the Marvel Universe in September
What has Wolverine been up to since he was turned into an adamantium statue? We're about to find out!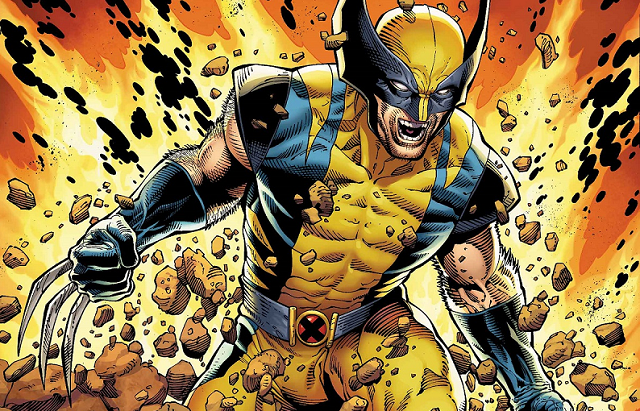 James Logan, the real Wolverine, has been on a walkabout through the back pages of various Marvel comics this month in *rubs bridge of nose, sighs heavily* "post-credits scenes," and he's finally returning to Marvel, yellow costume and all, in September.
Logan Classic has been dead since 2014. Charles Soule and Steve McNiven took him on a tour through important locations from his history, then poured a bunch of adamantium on him, making him into an oxygen-free statue. Since his death, the mantle of Wolverine has been passed to several characters, including Laura Kinney, his teen girl clone from the Weapon X project, in the absolutely delightful All-New Wolverine; elderly, grumpy Logan from an alternate future where he killed all his friends in Old Man; and his son from the Ultimate universe in X-Men Blue. All-New Wolverine also had Laura's "younger sister" (another clone) Gabby and an actual pet wolverine, Jonathan. That book is too pure and beautiful for this world.
Logan's return began in The Hunt for Wolverine, a 40-page one shot from Soule and artist David Marquez (Civil War II), which then led into a number of one-shots, and several Wolvie appearances around the Marvel Universe. But now things are getting real, with his proper return on September 19 in the pages of (you guessed it) Return of Wolverine…by original Logan-murderers Charles Soule and Steve McNiven.
"Wolverine's body has been missing. The entire Marvel Universe has been looking for him, because he's a very important part of the Super Hero puzzle. And at long last, he will be found," says Soule in a statement from Marvel. "I thought this was a real opportunity to do things that would make him feel new and fresh in a way; if you come back from the dead, it should mean something. One of the outwardly physical manifestations of that is that now, from time to time, his claws—once they're popped—they can heat up. They can get really hot."
For more information on Logan, Old Man Logan, girl Logan, son of Logan, Mrs. Logan, second girl Logan, or Logan Lucky, stick with Den of Geek!