News
Wally West Enlists Kid Flash to Save Him From Death in Titans #16
Is Wally West really dead? These preview pages from Titans #16 should help shed some light...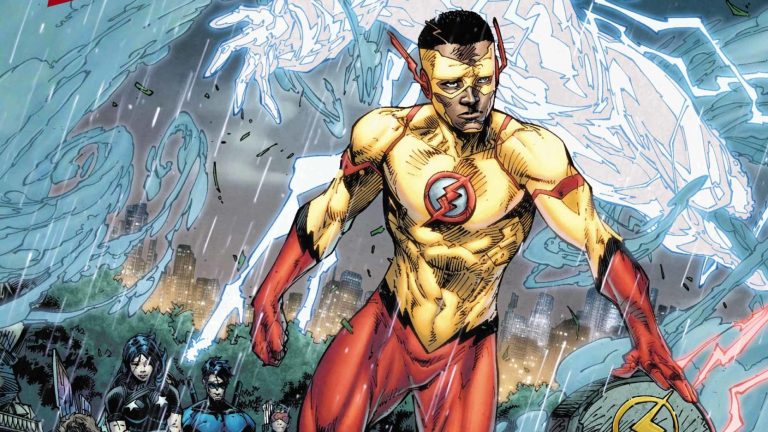 As Barry Allen gets more and more likeable, both in the pages of The Flashand on the small screen, it gets harder and harder to remember that for probably two generations of DC Comics fans, Wally was their first and best Flash. He was the guy Mark Waid made into a legend, one of the two Grant Morrison used as point of view characters for the reader in JLA,the lynchpin to the entire team dynamic in the Justice Leagueshow.
That's why it's good to have him back as a link to the old universe, while the New 52 Wally builds out his story. And it's especially good to have preboot Wally in the hands of someone like Dan Abnett, one of the best comic writers of the last twenty years. PS: Good gravy, his first arc of Legion of Super-Heroeswas almost 20 years ago.
DC Comics sent along an exclusive first look at the upcoming Titans#16. Here's what they have to say about the issue.
TITANS #16 Written by DAN ABNETT Art and cover by BRETT BOOTH and NORM RAPMUND Variant cover by DAN MORA "Death Race"! After suffering a major cardiac episode due to his weakened heart, Wally West is dead…or is he? In a race against time and death itself, Wally reaches out to another speedster for help: Kid Flash! Can the two of them jump start Wally's heart…or is there about to be one less Wally West?
I've seen things you people wouldn't believe…like these preview pages!
[gallery:0]