News
DC to Shutter Vertigo and Other Imprints
Legendary adult-oriented DC imprint, Vertigo Comics, will close down by January 2020.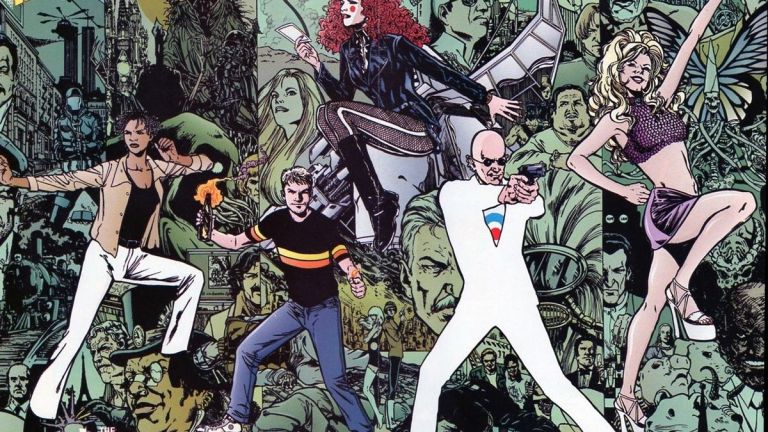 The iconic comics imprint that brought readers The Sandman, Preacher, Hellblazer, Fables, Y: The Last Man, and others will close its doors in 2020. According to THR, DC Comics plans to shutter Vertigo Comics, as well as young adult imprints DC Zoom and DC Ink, starting in January.
Replacing them will be three, age-specific imprints: DC Kids for ages 8-12, DC for 13 and up, and the adult-oriented DC Black Label for readers 17 and older. Series currently running under DC Zoom, Ink, and Vertigo will be integrated into these new imprints. This means that series like Sandman Universe, which expands the world of the Vertigo's most famous character, may live on under Black Label. Additionally, projects previously announced for Black Label before the restructure will still be published by the imprint. 
THR reports that DC's pop-up labels, such as Gerard Way's Young Animal and Warren Ellis' The Wild Storm, will not be affected by these changes. In fact, Young Animal is set to come out of hiatus in July, with more Doom Patrol as well as new series by Mikey Way, Gerard's brother, and Hugo Award-winning author N.K. Jemisin. Brian Michael Bendis' own imprint, Jinxworld, will also be unaffected by the changes, according to the writer.
"We're returning to a singular presentation of the DC brand that was present throughout most of our history until 1993 when we launched Vertigo to provide an outlet for edgier material," DC publisher Dan DiDio said in a statement. "That kind of material is now mainstream across all genres, so we thought it was the right time to bring greater clarity to the DC brand and reinforce our commitment to storytelling for all of our fans in every age group. This new system will replace the age ratings we currently use on our material."
Vertigo was founded in 1993 by legendary champion of the weird Karen Berger, the editor who also helped bring UK writers such as Grant Morrison, Neil Gaiman, and Peter Milligan to American comics. For readers who grew up reading game-changing series like The Sandman, Hellblazer, Swamp Thing, and Shade the Changing Man — all originally published under the main DC line and edited by Berger before transitioning to Vertigo — this is a major loss. The imprint's original lineup gave way to even darker books such as The Invisibles, 100 Bullets, Preacher, Fables, Lucifer, and many others. It also became the home of titles like V for Vendetta and Transmetropolitan after their initial publication under other imprints. 
The imprint relaunched in 2018 with a whole new lineup aimed at competing with creator-owned, indie publishers like Image Comics and Dark Horse Comics. 
John Saavedra is an associate editor at Den of Geek. Read more of his work here. Follow him on Twitter @johnsjr9.