News
Venom Movie Will Launch Sony's Marvel Universe
The Venom movie is aiming for an R-rating. That's not surprising. What is surprising is the plans for Sony's Marvel Universe.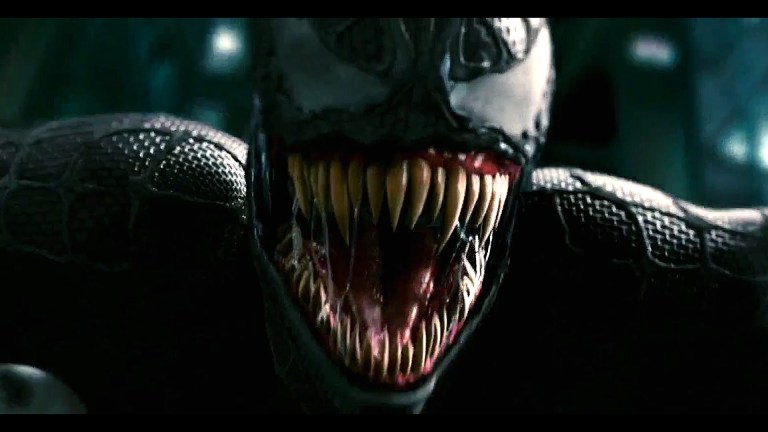 It seems like ancient history now, but there was a time when Sony saw their Amazing Spider-Man franchise as ground zero for an entire Marvel Cinematic Universe of their own. You can certainly see the seeds planted in the much-maligned and overstuffed The Amazing Spider-Man 2, which did everything in its power to make you believe that there was cinematic life beyond Peter Parker. From the hints about the life of intrigue his parents lived to the introduction of Felicity Jones as the mysterious Felicia Hardy (known to comic book fans as the Black Cat), that movie had big plans.
And in the wake of The Amazing Spider-Man 2's release, Sony announced that not only were they planning two additional Spidey movies, but that the villains would get their day in the sun, too. Films for Venom and The Sinister Six were floated (the latter even had a release date and a director), as well as a mysterious "solo female project" which some tried to speculate involved Aunt May, but in reality was a Black Cat and/or Silver Sable movie.
Now the recent news that not only are those Black Cat/Silver Sable and Venom movies back on, but Venom has already landed an October 5, 2018 release date, would seem to indicate that Sony's Spider-Man Cinematic Universe is alive and well again. 
Collider now reports that, unsurprisingly, Venom is targeting an R-rating, and Sony envisions this to be their Logan or Deadpool moment. Expect something that has little or no connection to the Spider-Man world we're about to see in Spider-Man: Homecoming, and has a more horror/sci-fi tone. So while we get to see Tom Holland's Spidey hanging around the Marvel Cinematic Universe, the events of Silver Sable/Black Cat and Venom won't have anything to do with what's happening at Marvel Studios. How all this is going to work without Spider-Man remains to be seen.