News
Unproduced Batman 5 Might Have Featured Coolio as The Scarecrow
Coolio might have been considered to play the Scarecrow by Joel Schumacher in an unproduced Batman 5.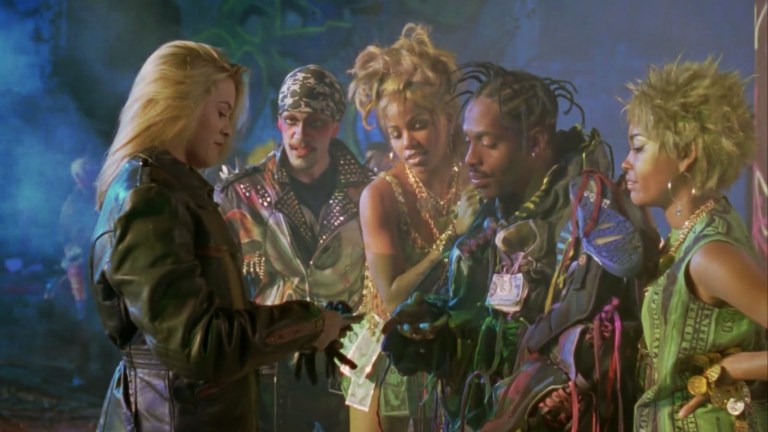 This weekend, The Lego Batman Movie will open as a kind of celebration for all things Batman. Yep, even those two less than loved Joel Schumacher Batman films will be getting tips of the hat. Still, before that movie even lands, THR is getting the Batman movie nostalgia started early with the revelation that rapper and sometime-actor Coolio almost played the Scarecrow in an unproduced fifth Batman movie.
As surprising as it sounds, Coolio broke the news himself while chatting with the trade about why he even appeared in 1997's notorious Batman & Robin. If you don't recall, he shows up in that movie as the leader of a secret motorcycle street racing gang in Gotham, making bad insults at Barbara Pennyworth (Alicia Silverstone) and then betting she won't survive the next race against his men.
According to Coolio, it was a role that was supposed to lead to bigger and better things in what was ultimately an unproduced fifth Batman movie in that franchise's current form.
"The only reason I did that part was because they promised me the villain part in the following Batman," Coolio said. "Which they didn't do because Joel Schumacher—they fired him. Me and him didn't get along that great anyway… [In] the next Batman, the villain was supposed to be the Scarecrow."
This is a bit surprising, because Scarecrow's alias, Dr. Jonathan Crane, was never exactly a man of the streets. Then again, Batgirl was never a Pennyworth in the comics either, so it's not like Schumacher cared much about source material fidelity. Plus, we do know that a fifth Batman movie was intended to feature Scarecrow and possibly Harley Quinn (as the Joker's daughter instead of lover since Jack Nicholson's villain fell off a cathedral in the first movie).
Indeed, Schumacher has even suggested in the past that he had imagined Nicolas Cage in the role of Scarecrow. However, things were likely in flux, and the fifth Batman movie never developed far enough for this to really matter all that much.
But it worked out for the property as a whole since Batman would go on to be rebooted in 2005 and with Cillian Murphy as Scarecrow too. Coolio also would kind of appear in a superhero movie as he had a small but pivotal role in 2003's Daredevil… but the role got deleted on the cutting room floor, albeit it was eventually released in that film's extended director's cut.