News
Transformers: Autocracy takes on the digital comics frontier
Franchise fanatics IDW are making their new series featuring the robot warriors an app-only exclusive. CJ takes a look at the Transformers digital front...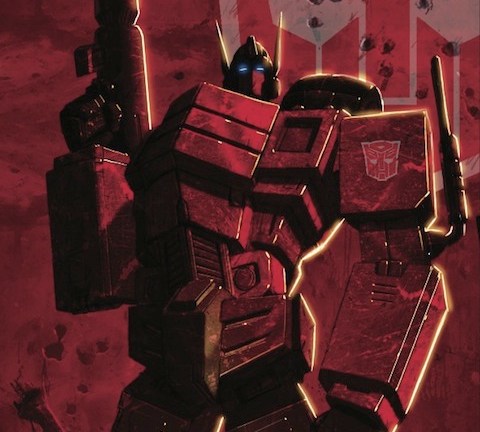 Is there any pop culture franchise more deserving of a digital-exclusive comics series than the Transformers?
If you nodded along to that rhetorical question with a firm mental 'negatory, good buddy' then you'll be chuffed to hear that current licence-holders IDW have brought the Autobots and Decepticons into the mobile comics revolution with Transformers: Autocracy, a 12-issue limited series. The first three issues are out and hovering about in that new cloud everyone seems so happy about.
Blizzard Entertainment's Chris Metzen and Sunbow Productions' Flint Dille lay out a solid story set in Cybertron's past, back when Optimus Prime was still Orion Pax. Livio Ramondelli's art is a brilliant mix of Marvel UK and post-Dreamwave styles with some of the best textures and effects in any Transformers title to date. The combination is exactly what the Bay movies have been missing.
An eight-page issue of Autocracy will be released every two weeks for 99 cents – an unintentionally humorous 69 of Her Majesty's pocket change. The series can be downloaded from digital comics stores ComiXology and Graphicly, as well as through IDW's Transformers apps on iOS Appstore, Blackberry App World and Nokia Ovi Store.
Go go gadget calculator! Hmm, that might sound like quite a lot at £8.28 for 96 pages. For a regular story about popular characters though – and on your phone or tablet at your convenience – is it a price worth considering? On the basis of what's been released so far, it certainly is. For proponents of good ol' paper Seibertron.com reports that Autocracy will see a hard copy trade release. 
Transformers: Autocracy is the denizens of Cybertron at their best, and an interesting sign that comics are breaking out of their standard format to find new niches and wider accessibility. Such experiments mixed with huge names like Transformers can only help educate more of the public about the comics industry. Vive la revolution digitale!
Read our ideas for where the Transformers movies could go next here.
Follow Den Of Geek on Twitter right here. And be our Facebook chum here.