Features
Top 10 Movie/TV/Comic Book Action Figures Available Now In-Store Or Online!
The first in our new series of Top 10 Toy Lists.
It is always difficult to make a list of this kind, especially when you grew up with such iconic heroes that were only just then making their debuts in the popular culture. What amazes me is that now, as an adult, almost any new property out there (Movie, TV, cartoon, etc.) gets a shot at an action figure line. Every year the big box chains and online retailers compete for the toy geek's hard earned dollars and the growth of the industry has become not just for the under-12 crowd who are done with their new toy after a couple of weeks. Now there are the hunters and the collectors, the speculators and prospectors. Oil? Only if oil has 32 awesome points of articulation! It's the Wild Wild West out there on the Toy Market and things are just getting bigger. Literally.
The first in our series of Top 10 Toy Lists is going to be of current toys that are available either in store or online as of this printing or within the next four weeks or so. Because of the shipping of pre-order items for e-tailers and the mass shipping for big box retail, arrival dates may vary by your geographic location. We encourage you to post tips and retail "finds" for fellow toy collectors in the DISQUS section. If ever there is a place where geeks help other geeks it is in the toy world. Naturally get your stuff first then post a tip. There is no specific order of importance on this list, HTF (hard-to-find) toys or price; these lists will be set up as an equal opportunity free for all about what is, and was, going to be hot.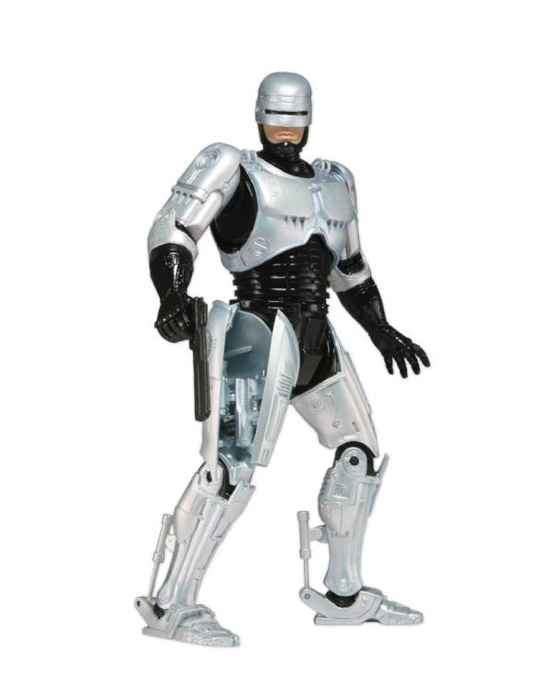 10. SPRING LOADED ROBOCOP
NECA Toys has been on an incredible roll and 2013 looks to be their best year yet. Forget about the new film remake of Robocop, I'll take the original any day of the week. The collective brain-trust at NECA decided that the regular Robocop figure and battle-damaged ones were not authentic and came up with a spring-load leg holster for Detroit's toughest half-man, half-machine. So now not only does the figure look amazing, it adds to its movie exactness by adding a screen accurate replica of Robocop's leg holster and spring-action for one of the coolest super-guns ever. 80's sweetness with 21st Century craftsmanship.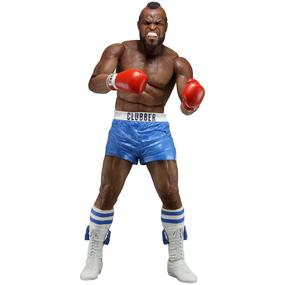 9. ROCKY CLUBBER LANG (BLUE TRUNKS VARIANT)
The baddest man of the 80's was hands down Mr. T. He was cool, funny and, most of all, human while still being ridiculously tough. And he hit the big time as the lead villain in Rocky III, the third chapter of America's greatest underdog. He played the Chicago South Side slugger named Clubber Lang and he was, in this Rocky junkie's opinion, Rocky's most formidable and downright meanest foe. After the successful Rocky action figure line from Jakks Pacific almost a decade ago, lots of things have changed in both the toy and computer biz making for unbelievable likenesses of film and TV characters from "back in the day." NECA does a brilliant job of capturing the exact expression of anger that Mr. T conveyed as Clubber Lang. They outdid themselves in this blue-short variant of the figure which captures "T" to the tee. Prediction: Pain!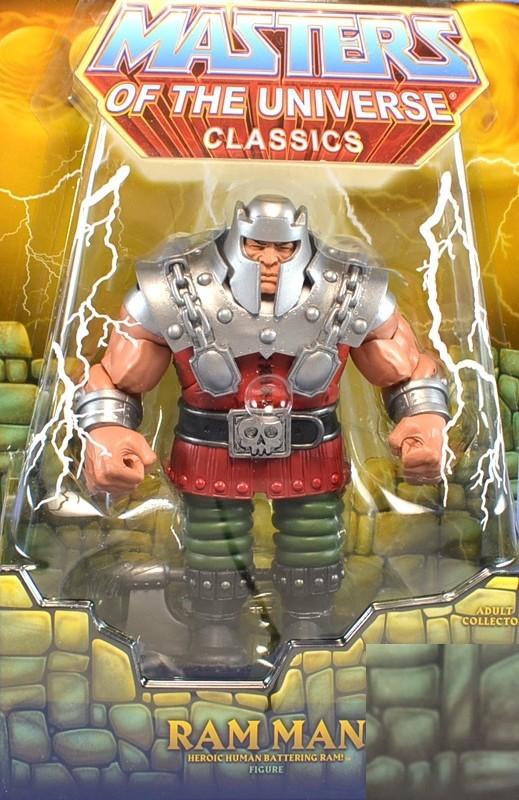 8. MASTERS OF THE UNIVERSE CLASSICS RAM-MAN
Just announced that it has been delayed from January's monthly sale to February's, this is the Masters of the Universe figure that die-hards have been waiting for. Touted as being the first of the Quarterly oversized/variant figures with interchangeable heads, Ram-Man is significantly larger than the normal MOTU Classics figures. Although at press time it was announced that old "Rammie" will be delayed from January to February, this is the figure that hard-core collectors and casual MOTU fans have been waiting for. One more month won't kill us! This has my official "sell-out warning" from Mattycollector.com because this one is going to go fast.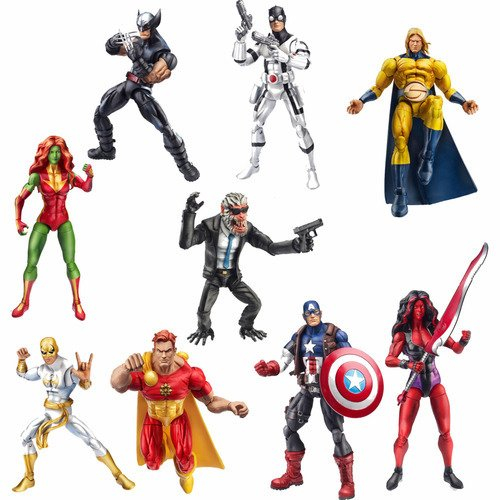 7. MARVEL LEGENDS WAVE 1 OF 2013
Hasbro's Marvel Legends have returned with a vengeance. Although some diehards prefer the old Toy Biz Marvel Legend's line from a decade ago for a variety of reasons (sculpts, paint-jobs, etc.) and they are still enormously popular on the secondary market, I am really loving this rebirth of what I consider to be one of the Top 5 lines out there. Variants have been exceptionally hard to find from the first few waves; I have not once seen a Jubilee, Blade or White Costume Dr. Doom on eBay or ANY e-retailer! What is so great about the Legends line is the BAF factor (Build-A-Figure); each figure comes with a piece to build a completely separate figure. This time around it is the very cool assassin Hit-Monkey! Included in this new wave, that is just starting to hit both brick and mortar stores, as well as online retailers are: X-Force Wolverine, Protector, Hyperion or The Sentry (no choice if you order a case), She-Hulk or Lyra (again no choice!), Shadowland Iron-Fist (White Costume) and Ultimate WWII Captain America.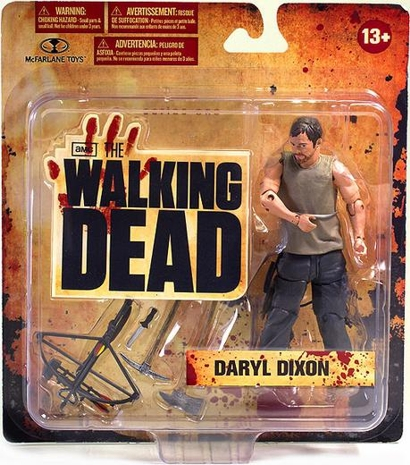 6. McFARLANE'S THE WALKING DEAD'S DARYL DIXON
Breakout star Norman Reedus, Daryl Dixon of monster hit show AMC's The Walking Dead, has become a fan favorite and is now also a plastic piece of gold! At just 5-inches tall, the Daryl Dixon crossbow wielding figure is fetching close to $200 on the secondary market. This is testament to the all spanning love of Robert Kirkman's mega-series. If you find one of these bad boys on the pegs at your local Toys R Us, grab it and have it graded ASAP because they are becoming scarcer since the toy's release in December of 2011. Along with the crossbow the figure comes with a hunting knife, fire axe, pick axe and a string of squirrels!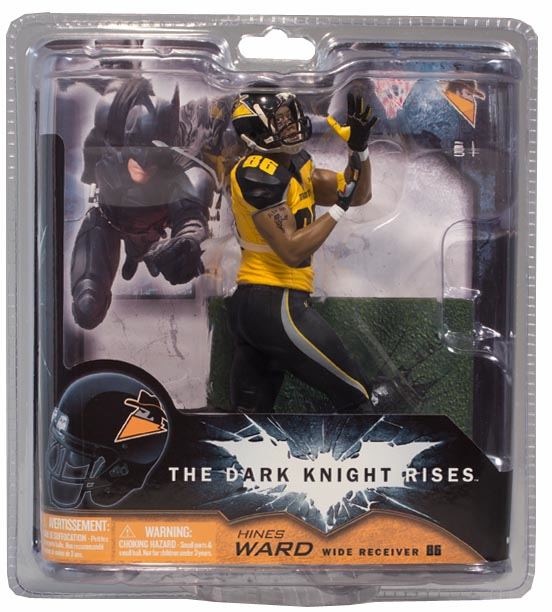 5. McFARLANE'S THE DARK KNIGHT RISES HINES WARD
In one of the most memorable scenes of the 2012 smash hit The Dark Knight Rises, McFarlane captures former Steelers wide-out Hines Ward as the punt returner for the fictional Gotham Rogues. Known for their incredible detail, McFarlane Toys goes all out combining their bread and butter sports figures with a geeky spin. Comes with a very cool TDKR stand and captures the future Hall of Famer in an awesome pose featured in his made for the movie Under Armour Gotham Rogues Jersey. A must for Bat-Fans whether you like Football or not!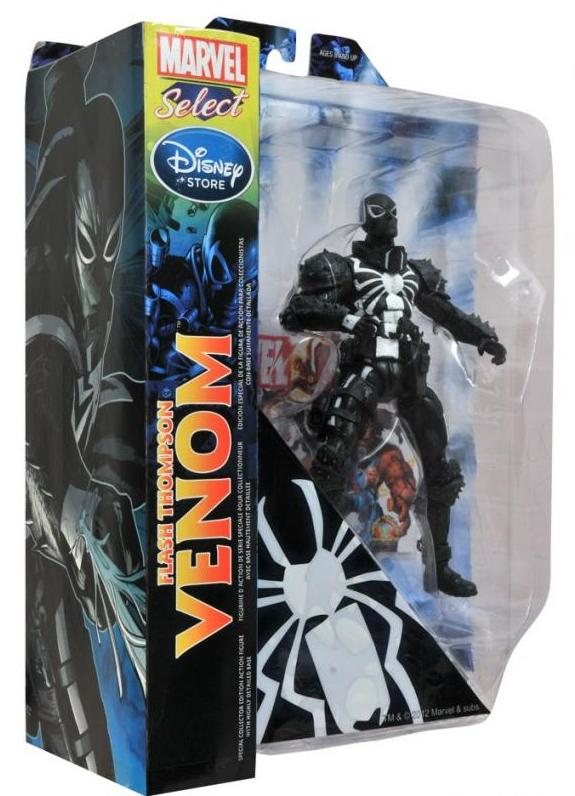 4. MARVEL SELECT FLASH THOMPSON VENOM (DISNEY STORE EXCLUSIVE)
Since the Mouse House (Disney) bought the House of Ideas (Marvel) Mousketeers are working overtime to produce some quality product. The awesome Marvel Select line is just a bit more expensive than the Marvel Legends pieces and quite large depending on the figure. (Pieces like Abomination or Juggernaut are HUGE!) Now these are available exclusively in Disney Stores at your local mall. The hottest Marvel Select figure out there right now is the Flash Thompson Venom. Always a hit with fans as one of Spider-Man's most popular villains, this is the Black Ops version of Venom that has Peter Parker's High School pal and war vet Flash Thompson take over as the symbiote. An excellent sculpt with a top notch paint job, this is the first iteration of the character in plastic form. The suit is awesome and it looks like a mash-up of Spider-Man, Venom and The Punisher. Still looking for one to add to my personal collection!
3. DC UNLIMITED BATGIRL
If I have learned anything in the toy market over the past ten plus years it is that female figures sell and they sell big. Any time new costumes hit the comics or a revamp of an old suit hits, toy geeks will scour the markets to acquire the piece. This new Batgirl from the DC Unlimited line captures the old school Yvonne Craig look from the 1960's Batman TV show. Perfectly sculpted and a colorful mixture of a paintjob the figure is already going for about $30 on many etailers. This Batgirl is one to watch before Mattel releases their aforementioned 60's TV show figures late this year.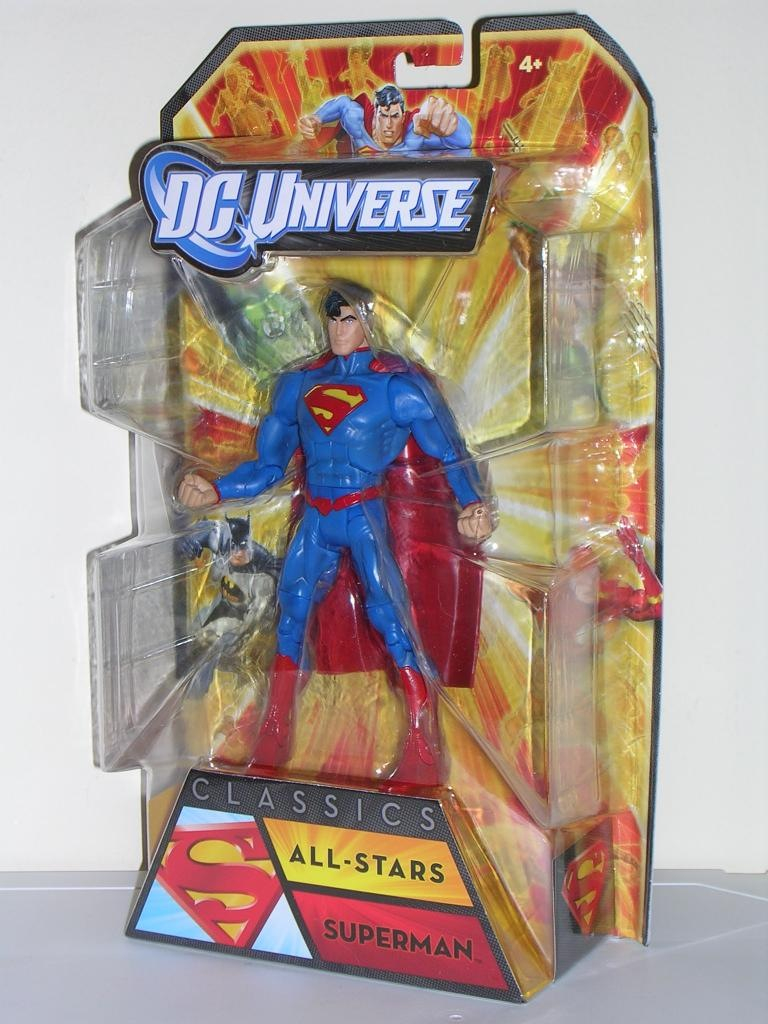 2. DC UNIVERSE CLASSICS ALL-STARS SUPERMAN
DC's The New 52 has not struck a chord with every comic book reader, but Superman fans have voraciously made this new figure of Big Blue sans red underwear a hit. I have to imagine that the minds at DC were gearing up for the new Man of Steel movie when they had The New 52 in mind as the suit in the movie is just plain weird looking. Still, the DC Universe Classics line continues to hum along despite it being very difficult to find some of the HTF figures on the pegs. Right now this new version of Superman is going for north of the $35 mark on the secondary market. For Christopher Reeve Superman purists like me, Kal-El is only Kal-El if you are wearing your underwear over your pants! Still a cool figure though if you can fid it.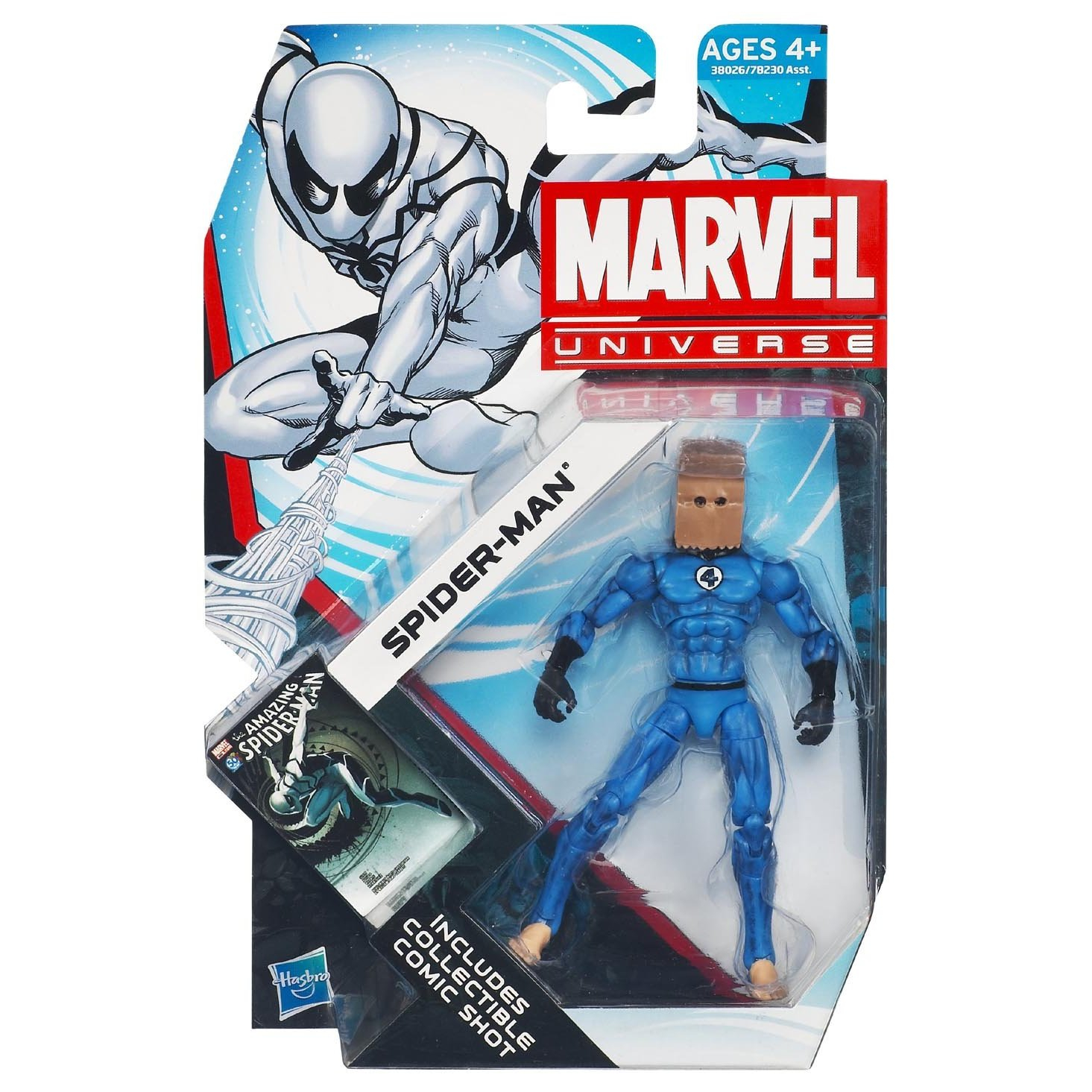 1. MARVEL UNIVERSE SPIDER-MAN BAG-HEAD VARIANT
Marvel Universe's wildly popular 3 & 3/4" line continues to hum along and as usual they have planted a juicy Chase-Variant figure in their most recent line. Instead of the standard Future Foundation Spider-Man with his White Costume, Hasbro decided to do a Spider-Man Bag-Head figure from the early 1980's Marvel series Secret Wars! Ridiculously obscure reference from a classic mini-series, if you can nab one of these in stores then do it immediately. If you can land one on eBay for less than $30 consider yourself lucky because most collectors are salivating for this figure that appears to be packed just one per every few cases. (Normally its two cases but I've never seen one so hard to find!)
Like us on Facebook and follow us on Twitter for all news updates related to the world of geek.