News
Tom King's Heroes in Crisis Comic Gets September Release Date
Tom King is developing a series about "a crisis center for superheroes" for DC Comics.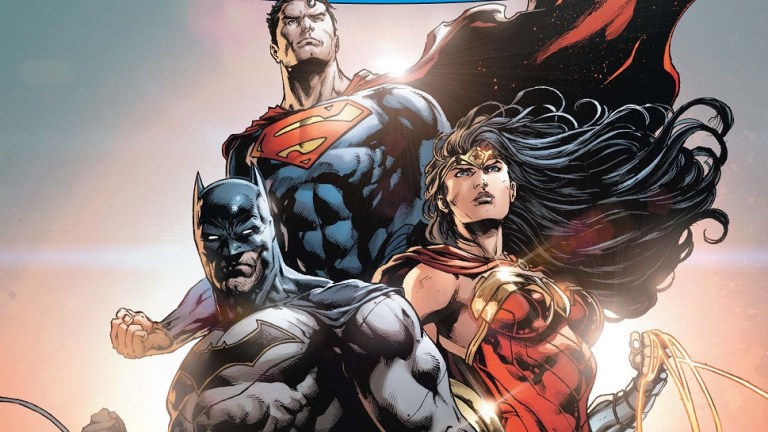 DC Comics' "Sanctuary" project has a title—Heroes in Crisis—and a first issue release date: September 26th. The new, seven-issue series will center the subject of superhero PTSD and other forms of trauma, giving the comic book world's masked crusaders a place to go—the Sanctuary crisis center—to help them process their trauma.
Heroes in Crisis comes from the minds of former CIA counter-terrorism operations officer Tom King, the man behind recent titles like Marvel's The Vision, DC's Batman and Mister Miracle, and Clay Mann. According to the recent press release, it will feature a crisis center that "combines Superman's Kryptonian technology, Wonder Woman's Amazonian mysticism and is powered by Batman's financial empire.
It will explore themes of "war and conflict, and a hero's struggle to put their war and their trauma behind them … against the backdrop of a murder mystery involving Batman, Superman, Wonder Woman, Harley Quinn, Booster Gold, and the rest of the World's Greatest Super Heroes."
Here's a look at the cover for the first issue…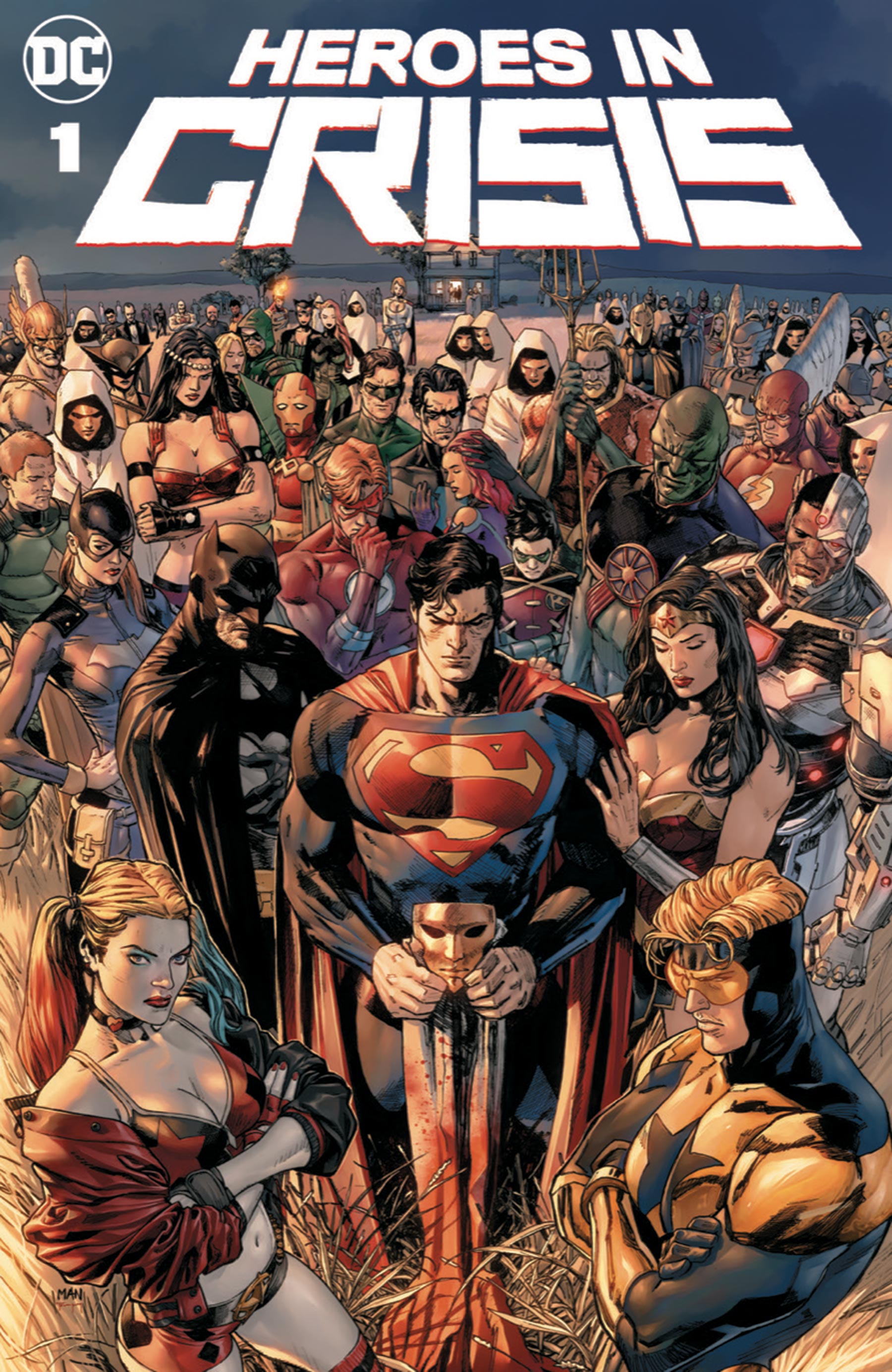 Speaking about the importance of the project in the press release, King said:
I feel like I'm part of a rolling generation of people who spent their twenties overseas fighting terrorism. Millions of people cycle through that machine and come home to America. And I think that sort of experience of violence is shaping who we are as a culture, and as a country. And I want to talk about that. I want to talk about that experience, the experience of what violence can do to a person, to a community, to a nation, to a world.
"If I could do anything to the DCU," continued King, "it would be to bring a sense of community of superheroes and people. I feel a duty to talk about what violence does to a society through the comics I'm creating."
King first announced the project back in January during DC's DC in D.C. event.
"The DCU has a bunch of superheroes and all they do is fight, every time, and that must have a psychological effect on them, right?" said King during the event's "Battle and Trauma in Comics" panel. "You can't live a life of violence and not feel that violence deep in your heart."
Batman, Superman, and Wonder Woman act as parental figues of sorts for the DC world, said King. They care about helping other heroes deal with trauma for two reasons…
One, because they're good people, but two, if superheroes feel trauma and it drives them a little mad, that's a danger. So, as both a practical and a compassionate matter, they've set up something called Sanctuary, which is a place that you can go, modeled on veterans' crisis centers—which is an interesting name for them—and talk about this trauma and admit that this had an effect on you.
Den of Geek asked King about how the idea came about during a roundtable interview following the panel.
"Dan DiDio, my boss who doesn't get enough credit for all the good stuff he does, he came to me and said, 'I want to do something big and I want to talk about a big issue of something deep,'" said King. "It was vague, and I wanted to write something about PTSD and its effect on things. This was such an instant, easy idea: The idea that people who are living a life of trauma would be affected by that trauma."
Fo King, helping other heroes work though their trauma is part of the Trinity's "sworn duty to help people."
"It's one of the most logical things that's existed," said King, "so of course it would exist in DC, and of course Batman, Superman, and Wonder Woman would get together to help superheroes who've been through this, and to help themselves get through it."
Check out the full "Battle and Trauma in Comics" panel below at the 3:39:45 mark.
The first issue of Heroes in Crisis, written by Tom King with art by Clay Mann and Tomeu Morey, lettered by Clayton Cowles, and edited by Jamie S. Rich and Brittany Holzherr, will be available digitally and in stores on September 26th.