News
Titans TV Series Will Introduce The Doom Patrol
Geoff Johns is penning the script for the first live action incarnation of Doom Patrol for the Titans TV series.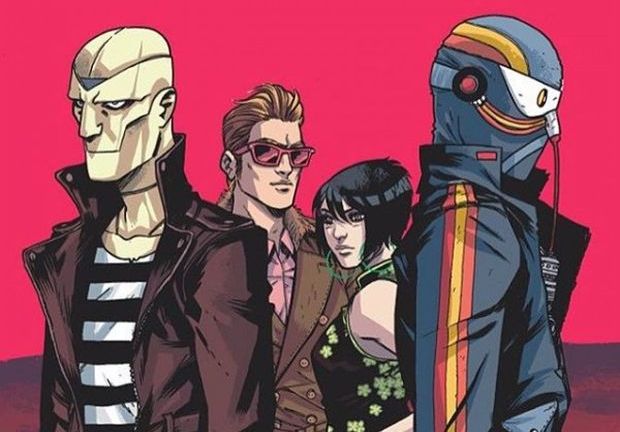 It probably shouldn't be surprising, what with Gar "Beast Boy" Logan's inclusion in the main cast, but Geoff Johns dropped some news on about an upcoming episode of Titans. 
The fifth episode of the show, set to air on a still-unspecified DC TV streaming service, is titled "The Doom Patrol," according to the snapshot of the script Johns posted.
The Doom Patrol was created by Arnold Drake, Bob Haney and Bruno Premiani in 1963. Dubbed "The World's Strangest Heroes," the original team was composed of Robotman, Elasti-Girl, Negative Man and The Chief. Beast Boy, created to join the Doom Patrol in 1965, eventually migrated to the Titans and was part of the iconic Wolfman/Perez lineup.
This would not be the first time the Titans and the Doom Patrol cross over on television. The mid-aughts Teen Titanscartoon kicked off its fifth season by looking at Gar's past with the team and flashed back to their early battles with the Brotherhood of Evil while setting up the Brotherhood as the Titans main villain for that season. 
All of this happened before the Doom Patrol became the edgy, meta team that they became in the early 1990s. The current team is comprised of Robotman; Danny the sentient, gender nonconforming street; Crazy Jane, a woman with multiple personalities that each have their own distinct power; Casey Brinke, Danny's daughter who is a comic book character; and Flex Mentallo, a man who willed himself to super-strength. The Brotherhood of Evil has been the one, delightful constant in the Doom Patrol's history: even on TV, the militant talking gorilla Monseiur Mallah and the brain in a robotic jar The Brain were in love.
For more on Titans, the Doom Patrol, or other beautiful romances in comic villainy, stick with Den of Geek!