News
Titans: Lex Luthor, Superboy, and More Characters Revealed
Donna Troy, Jason Todd, Lex Luthor, and Superboy are coming to Titans!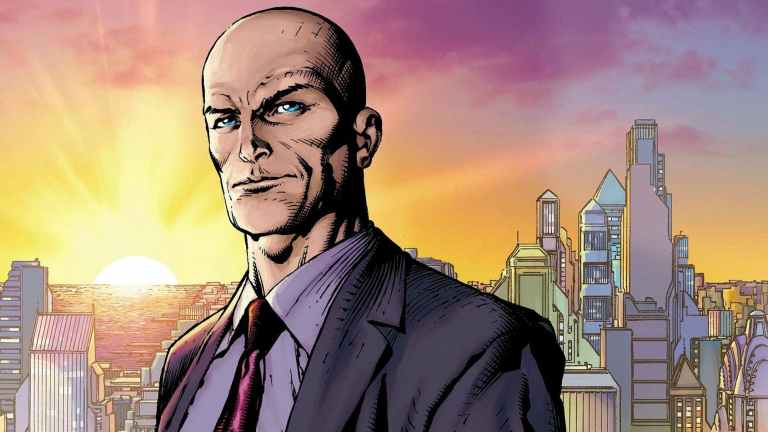 At his spotlight panel at SDCC 2018, Geoff Johns confirmed that the Titans live action show will see appearances by Donna Troy, Jason Todd, Superboy and Lex Luthor when the show premieres later this year.
Conor Leslie plays Donna Troy, the first Wonder Girl created by Bob Haney and Bruno Premiani in 1965. She was an orphan rescued by Wonder Woman and raised on Paradise Island, given powers by Purple Ray technology. She sank into a continuity morass with 1985's Crisis on Infinite Earths, and modified into a Molecule Man-esque character who remained an early member of the Teen Titans.
Curran Walters will play Jason Todd. Todd was the second Robin, a street tough brought in by Batman to replace Dick Grayson in the Batcave. Todd met Batman while he was trying to lift the tires off of the Batmobile, and after a stint as Robin, was killed by the Joker and also a telephone poll of readers who decided (by a margin smaller than a percentage point) to kill him.
Todd was resurrected in 2005 as the Red Hood, a cross between Batman and the Punisher, in the landmark "Under the Red Hood" story. He remains a major character in the DC Universe today, and has made appearances in multiple mediums, most recently as a sneakily top-tier character in the NetherRealm DC fighting game, Injustice 2.
Superboy had been hinted at in casting calls for the show earlier in the year. The cast sheet for "David" talked about a super-strong young man kept in a lab, which matches the origin Johns gave to Superboy in his touchstone mid-aughts Teen Titans run. The original Superboy was just Superman when he was younger, but that origin was erased by Crisis on Infinite Earths. A new clone Superboy, Kon-El, was introduced in 1992 following Superman's death as part of the "Reign of the Supermen" storyline. Conner (as he came to be known) joined the Titans after a stint on Young Justice when Johns took the helm of the book, and it was revealed that his DNA was a mix of Superman and Lex Luthor's. This story was picked up on screen in Young Justice, the outstanding cartoon that is also being resurrected as part of DC Entertainment's streaming service.
Lex Luthor needs no introduction, of course. It sounds like the villain will be up to his old tricks when he finally arrives on the show. Johns didn't give a timeline for when we might see Luthor but he did confirm it was part of the plan. 
"I pitched [Dan DiDio] the Superboy/Lex Luthor thing — which we'll get to [on Titans] eventually," said Johns during the panel. 
For more on Titans, SDCC, or for a detailed Injustice 2 tier list (Grodd is top tier THERE IS NO ARGUING), stick with Den of Geek!
Read the Den of Geek SDCC 2018 Special Edition Magazine Here!