News
Thor: Ragnarok — Karl Urban, Jeff Goldblum Join MCU Cast
Marvel also revealed who Karl Urban, Jeff Goldblum, Cate Blanchett, and Tessa Thompson will be playing.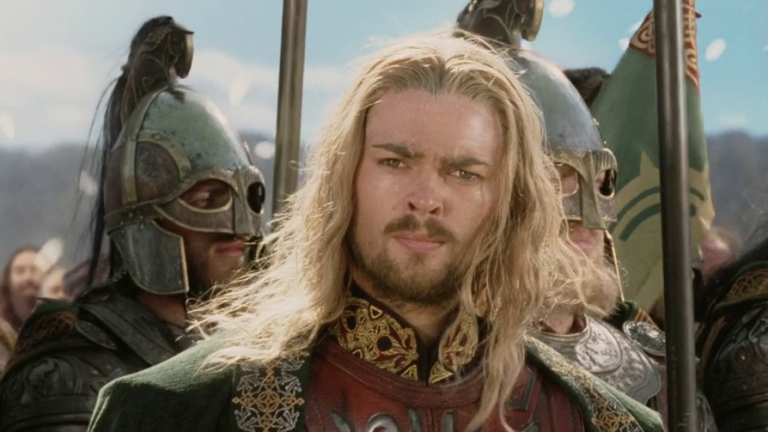 The Marvel Cinematic Universe has always done a pretty great job with its casting, but its Phase 3 actor list is particularly inspired. Marvel just announced that Karl Urban and Jeff Goldblum will be joining the cast of Thor: Ragnarok,which already includes Cate Blanchett and Tessa Thompson (Creed). The studio also revealed who all four MCU newcomers will be playing…
According to The Hollywood Reporter, Goldblum will be playing Grandmaster, a "cosmic being who plays chess with lesser lifeforms such as humans," Urban will be playing Skurge, an Asgard warrior (sounds about right), Blanchett will be playing Hela, the film's villain, and Thompson will be playing iconic character Valkyrie, a Norse warrior goddess. So, that's pretty cool.
Marvel Studios president Kevin Feige said of the casting:
The continuation of the epic Thor franchise will be powerful and unique, and with the additions of Cate, Jeff, Tessa, Karl and Mark to the cast, we have the makings of his most dangerous and heroic adventure yet. The sheer, raw talent each of these actors brings to the screen can't be quantified. Having any one of them join the Marvel Cinematic Universe would be an honor, and having all of them is incredible.
Um, j'agree. Urban, Blanchette, Goldblum, and Thompson join the returning cast members Chris Hemsworth as Thor, Tom Hiddleston as Loki, Anthony Hopkins as Odin, Idris Elba as Heimdall, and — crossing over from elsewhere in the MCU — Mark Ruffalo as Bruce Banner/Thor. Notably, both Natalie Portman's Jane Foster and Jamie Alexander's Sif won't be returning. The latter presumably because filming interferes with Blindspotproduction and the former because of, er, reasons.
Filming on the third Thorfilm is set to begin in Australia next month. Ragnarokhas been teased as a "universal road movie" featuring Thor and Hulk that will challenge the status quo set in the first two Thorinstallments. Feige said it will very much fit into the larger MCU tradition of shaking things up in the third standalone installment:
If you look at what we did with Iron Man 3, if you consider Civil War, which we do, Captain America 3, we really challenge ourselves when it comes to Part 3. You know, I heard the term many years ago 'three-quel-itis,' and I said, 'Let's never get that.' So we usually look at a Part 3 as the opportunity and the time to really change things up, to really take characters to new places.
Thor: Ragnarok is slated for a November 3, 2017 release.