News
The World of Superman Gets Drawn Deeper into Event Leviathan
What do the criminal organizations of the DC Universe do during something as big as Event Leviathan? Action Comics #1012 has the answer.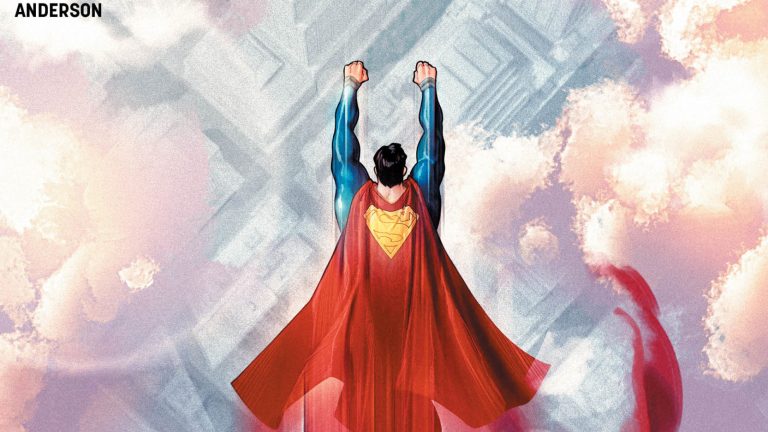 You ever wonder what was going on with like, Ox, Montana, and Fancy Dan while Spider-Man was off fighting the Skrull invasion in Secret Invasion? Or what Rupert Thorne was up to as the multiverse was collapsing around Batman in Crisis on Infinite Earths? Action Comics #1012 is pretty much precisely that for the criminal organizations that surround Superman and Metropolis. At least before it crashes all the way into the crossover with Event Leviathan at the end…
One of the best, most entertaining things about Brian Michael Bendis' run on Action Comics so far has been his focus on the little stuff going on in Metropolis. He sometimes gets caught out defining Metropolis in contrast to Gotham City, but that's expected and justifiable in the DC universe, where those two cities are the anchors, the centers of gravity for all of the superhero stuff the universe is built on. And it's hard to talk about the criminal underworld of a city that exists in the same universe as Gotham without drawing comparisons.
Regardless, the focus on Metropolis and how its seedy underbelly exists when Superman can go between London and the Bermuda Triangle in 15 seconds has been fascinating to read, and that continues here. You even get the crooks using big data, which feels very The Wire but updated and also in a superhero comic.
You probably know Szymon Kudranski from his work on The Punisher and while there's much less graphic violence here (almost none! The only real violence is Lois's disrespect of Fortress wifi), his edge is all still there. The first handful of pages are basically a smoke-filled room also full of criminals, which is extremely his thing. His art has a little bit of a photorealistic quality to it, but livelier and with more range than other people who use that style. And he's colored here by Brad Anderson, who is a legend in just about every facet of comic art production, so it looks extremely correct. Here's what DC has to say about the book.
ACTION COMICS #1012 written by BRIAN MICHAEL BENDISart by SZYMON KUDRANSKIcover by JAMAL CAMPBELLvariant cover by BEN OLIVERArtist Szymon Kudranski joins superstar writer Brian Michael Bendis as the attacks of Leviathan threaten targets across the globe, and the agents of the invisible mafia continue to infect Metropolis in this tie-in to EVENT LEVIATHAN!
Take a look at these preview pages!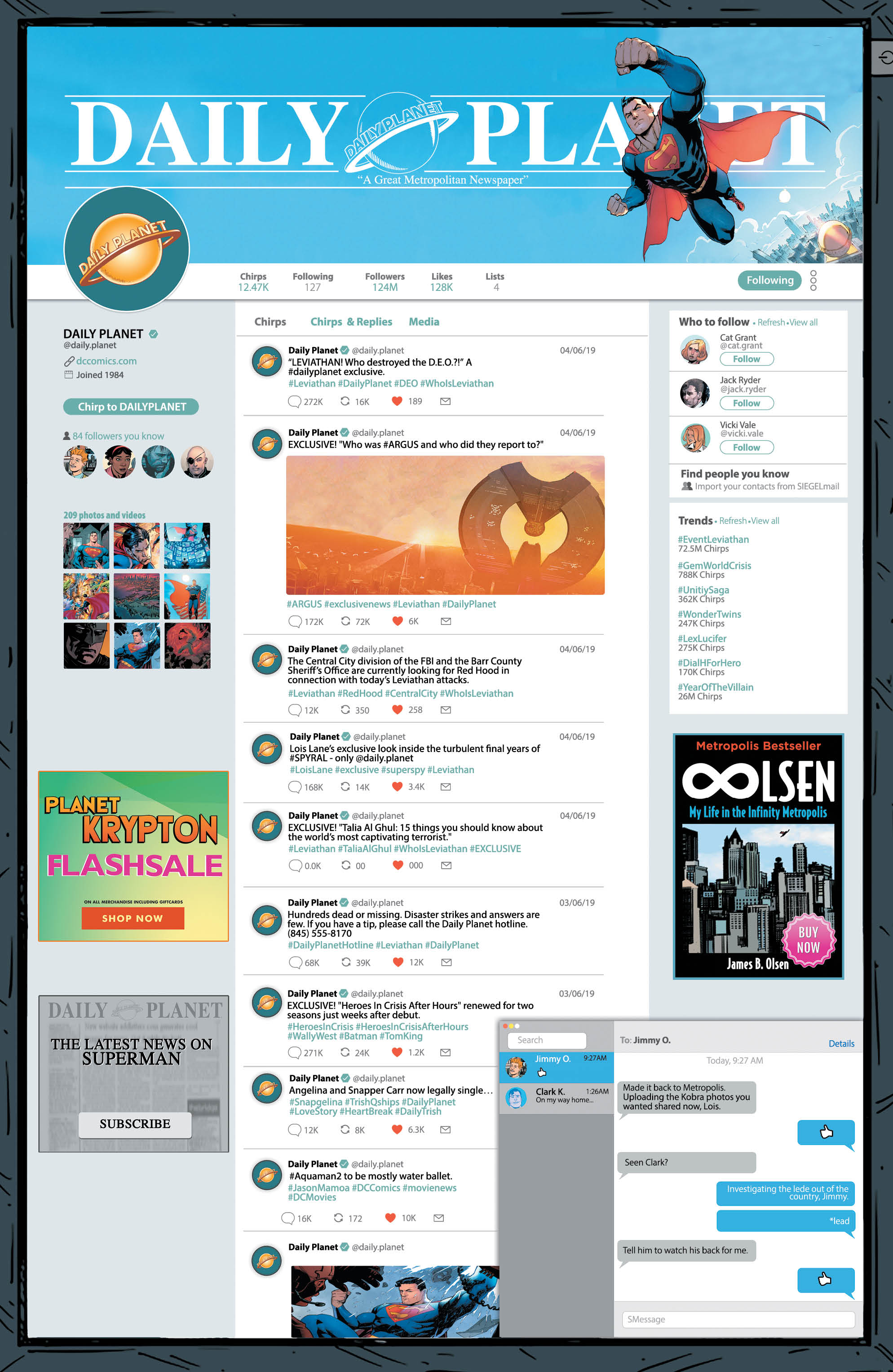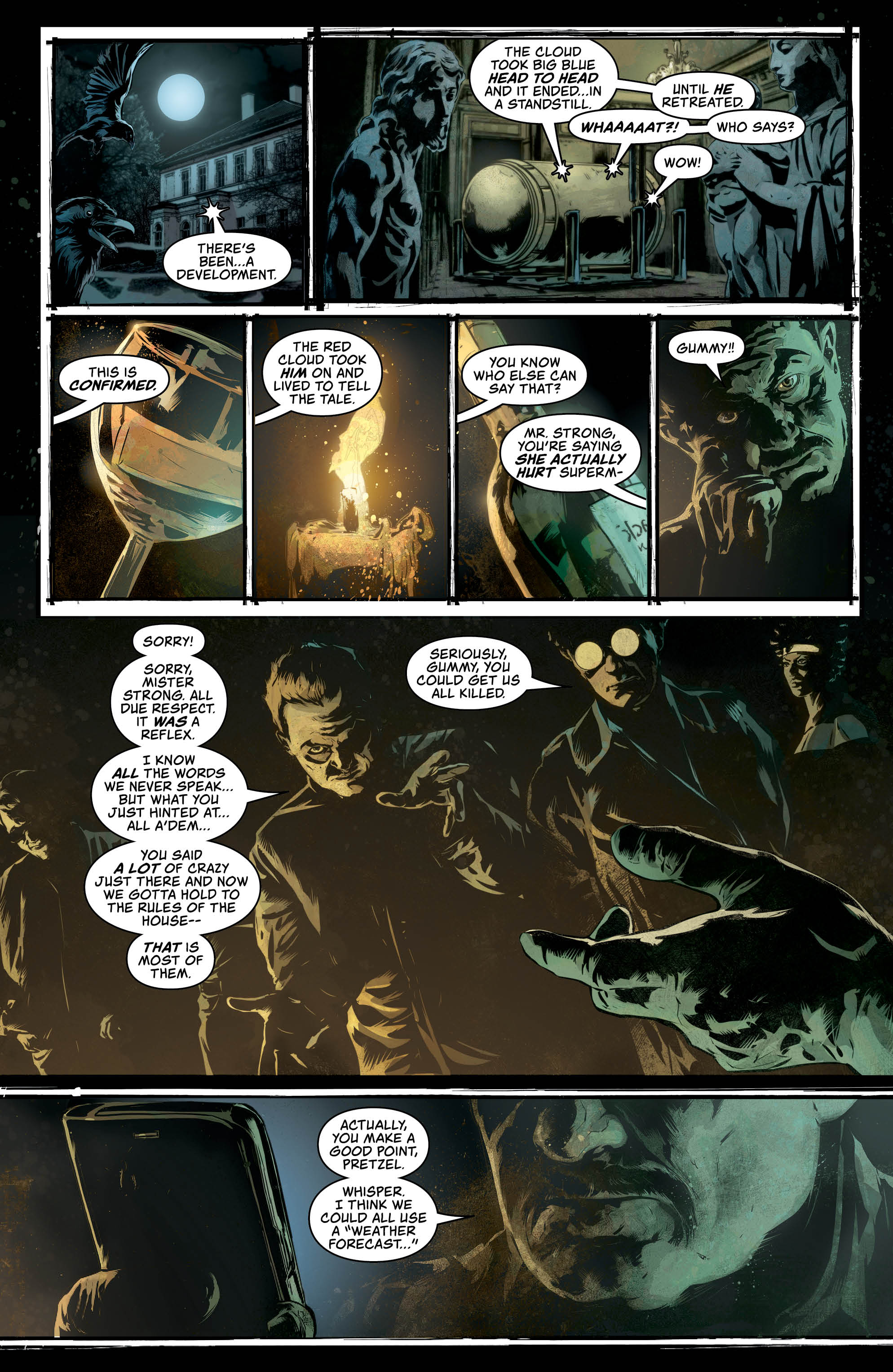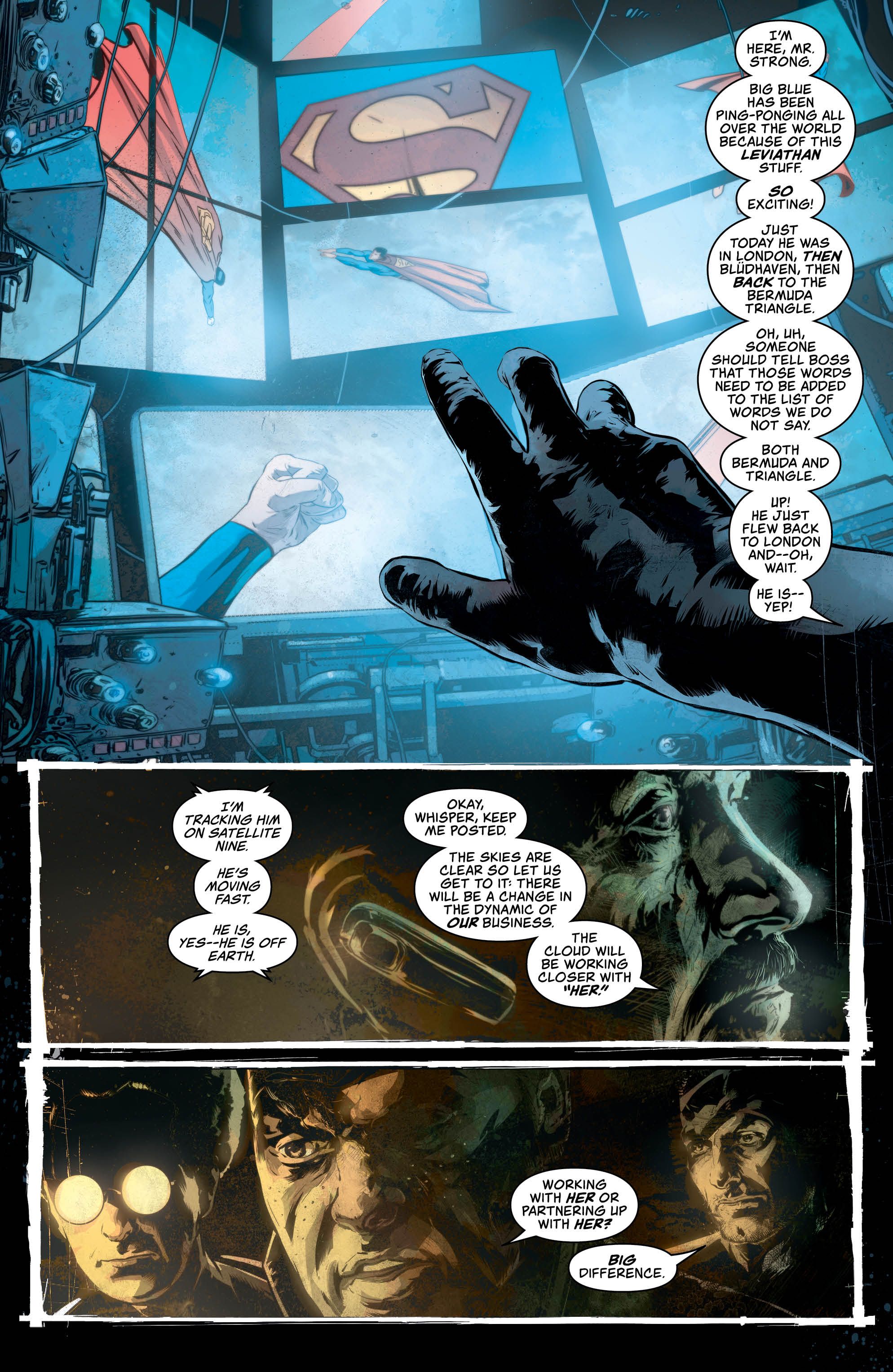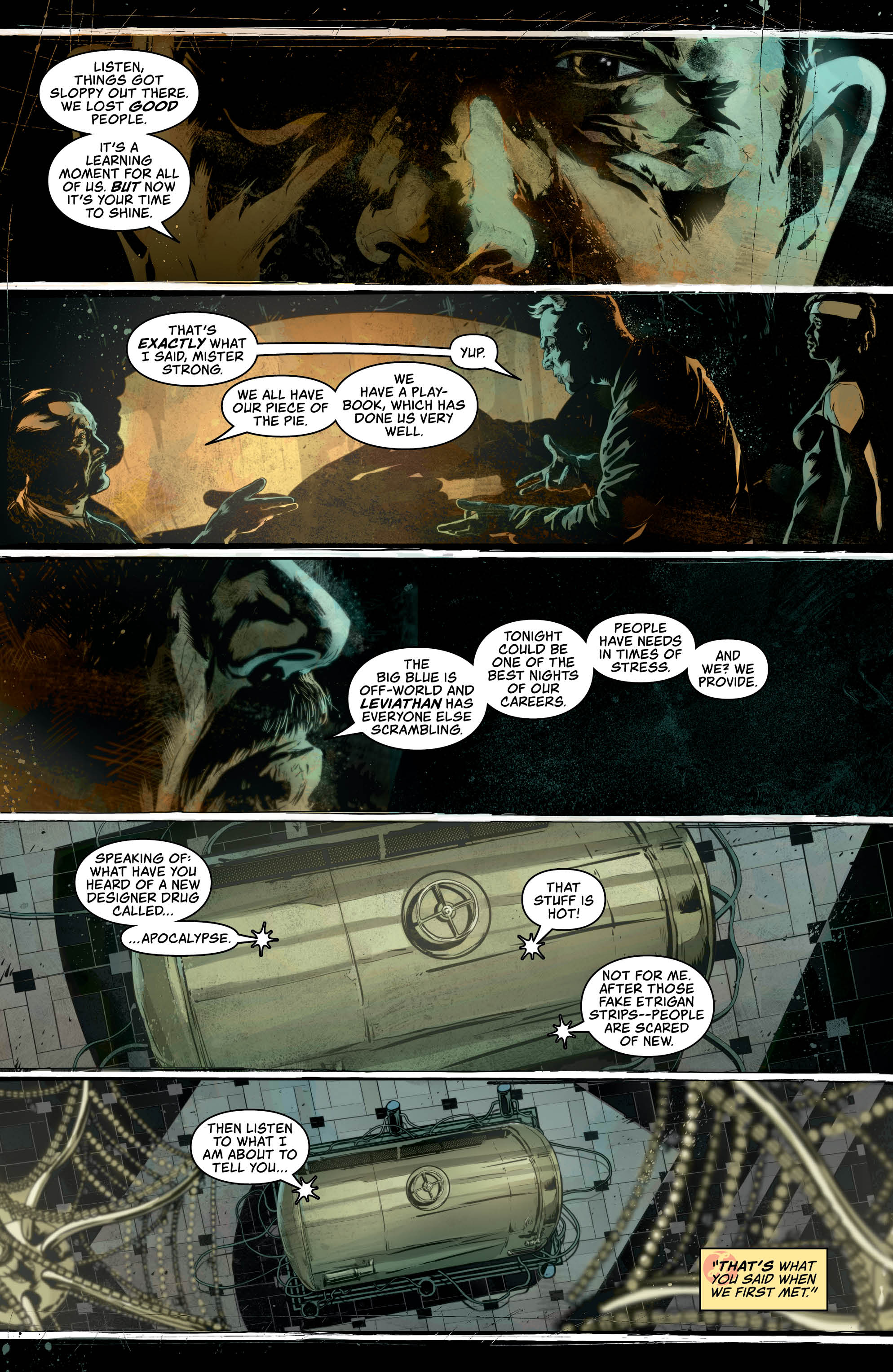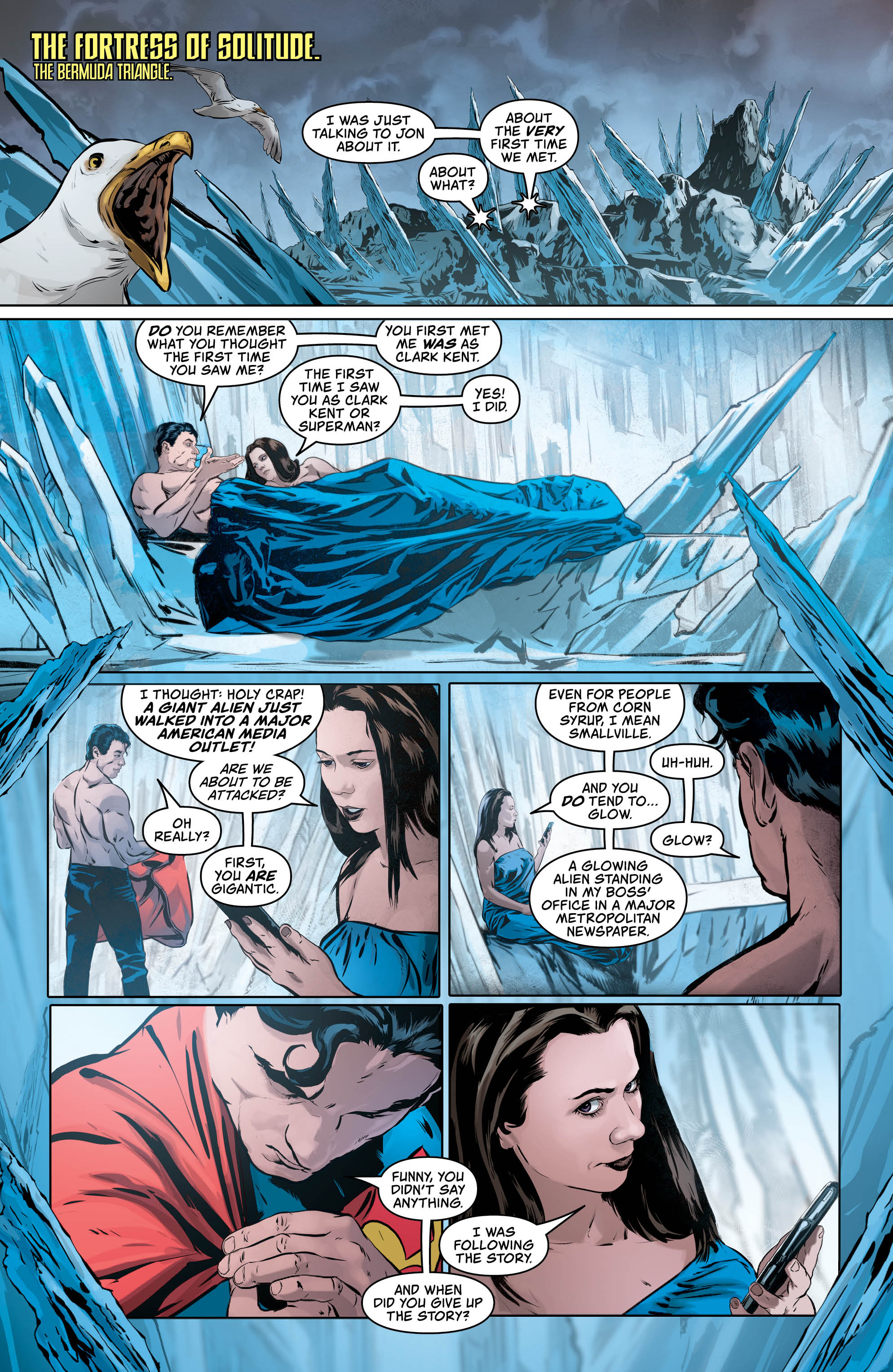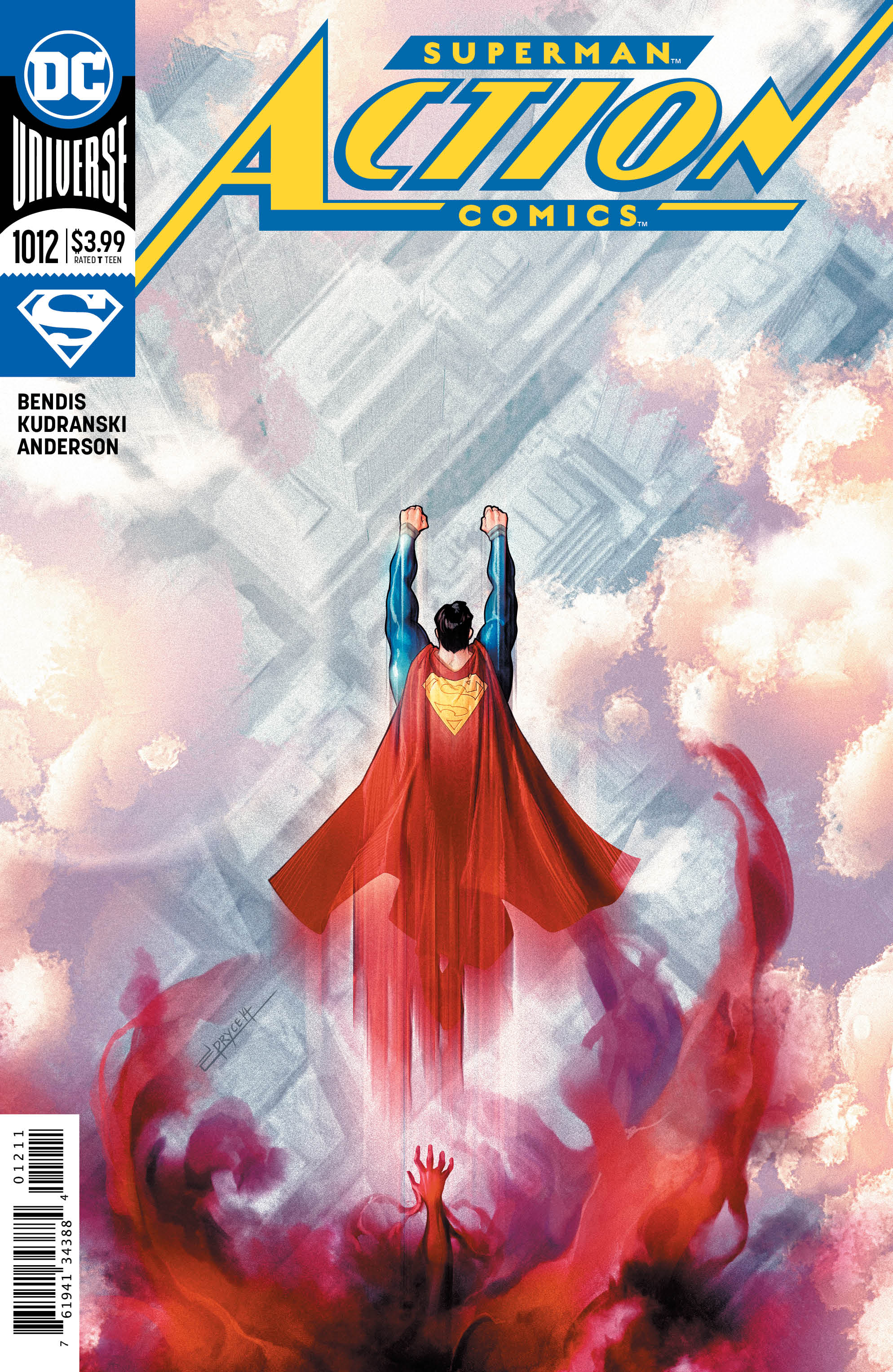 P.S. Yes I know the answer to the Rupert Thorne one is "nothing, he wasn't active when Crisis was happening." The point still stands. Street level hoods are possibly more interesting during megacrossovers.