News
The World of Black Expands to…the World
New series Black AF: Widows & Orphans takes the story global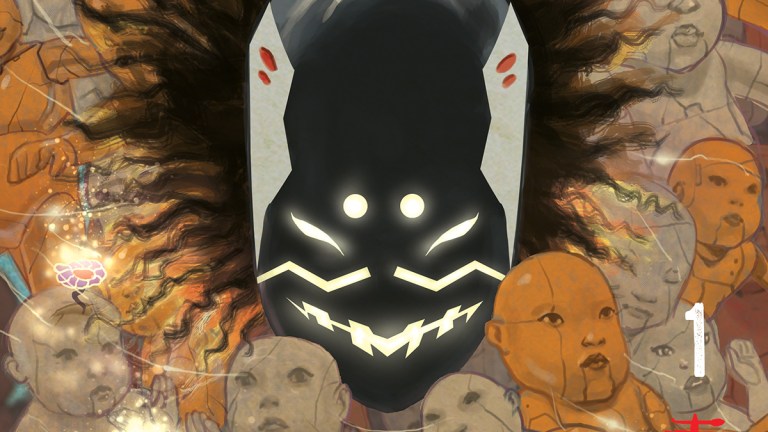 Less than a month out from the release of Black AF: America's Sweetheart, the first expansion of the Blackuniverse that we loved a ton, Black Mask Studios announced another book that is quite literally full of Blackworldbuilding.
Black AF: Widows & Orphansis a new series by regular Blackwriter Kwanza Osajyefo, this time with Tim Smith 3 doing interior art. In it, Anansi and Hoodrat, two characters introduced in the orignal series, take on a human trafficking ring. It by virtue of its premise jumps into questions of economics, security and history that, when coupled with race, power and justice that were raised in the original series, makes for a fascinating addition to the series' universe. "The series asks a genuinely disturbing question—in a world where only black people have superpowers, what price do they fetch on the black market?" said Smith.
Smith designed the characters for the original series, but handed off sequential art duties to Jamal Igle for the book. Some of his prior credits include X-Men and Spider-Man comics, and with his stylish eye for design, this makes the excitement for this book justified.
Along with an incredible looking cover for Widows & Orphans, Black Mask also released lettered preview pages for America's Sweetheart.The first graphic novel work for artist Jennifer Johnson has all the charm and character you'd hope for in a comic about the first public superhero in a world where only black people have powers, who calls herself Good Girl. It's got an Archie/Marguerite Sauvage crispness to it that looks like it matches the tone of the premise perfectly.
Black AF: America's Sweetheartis out in February. Black AF: Widows & Orphanswill be released in April. For more on the world of Black, stick with Den of Geek!