News
The Wild Storm #4 Exclusive First Look
The next issue of Warren Ellis & Jon Davis-Hunt's super hero spy thriller is out this week, and it looks great.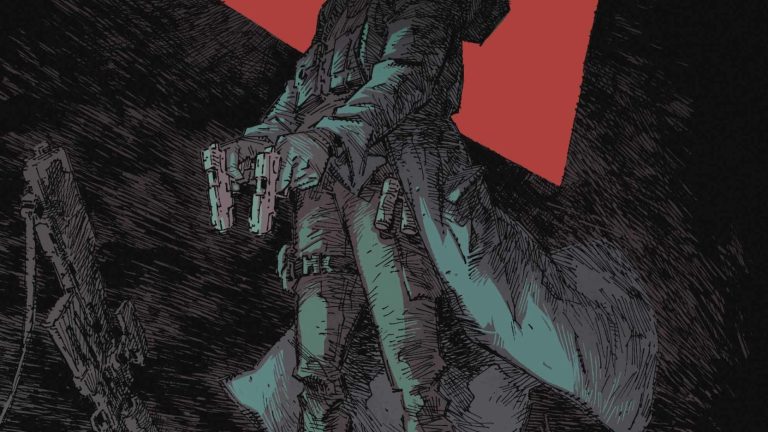 The cool thing about The Wild Stormis how it feels so much like something new, but it's immediately familiar as classic Wildstorm at the same time. This is Warren Ellis at his deconstructed, high-espionage best, like a summary of everything that was great in the '90s.
I know how that sounds, but you have to remember that the '90s wasn't all Clone Sagas and pouches. There was also Stormwatchand Transmetropolitan,and Starman, epics that were deeply enmeshed in their time, but were also incredibly skilled at using the comic book form to tell different stories. The Wild Stormis thematically the same, but a structural throwback and one of the most entertaining comics out every month.
Here's what they have to say about the issue.
THE WILD STORM #4 Written by WARREN ELLIS • Art and cover by JON DAVIS-HUNT • Variant cover by JASON HOWARD Variant cover by JIM LEE and SCOTT WILLIAMS  There's a covert action team out in the wild, and I.O. has proof of it for the first time. This changes everything. The woman who tipped the first domino in this cascade of secrets and lies is on the run. And the other great power of the hidden world is on the scene. Henry Bendix is noticing things from on high, and that doesn't bode well for I.O., Angela Spica or the planet. The storm is building.
DC sent over an exclusive preview of next week's The Wild Storm#4, and naturally, we jumped at it. 
Check it out!
[gallery:0]
The Wild Storm #4 is in stores this Wednesday.