News
The War of Jokes and Riddles Concludes in Batman #32
The War of Jokes & Riddles comes to an end, and we have an exclusive first look at Batman #32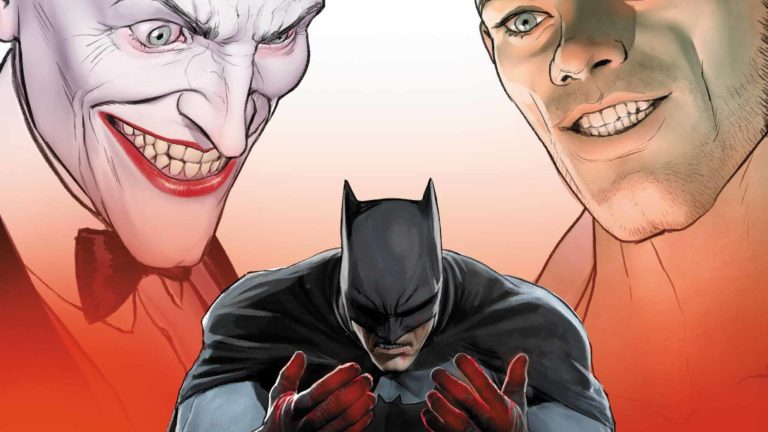 "The War of Jokes and Riddles" has been wild. A gang war between the Joker and the Riddler because neither gets the other's schtick is brilliant, and it's given Janin a chance to draw a scowly, angry Joker. It has been phenomenal. Additionally, we got the payoff to 2+ years of "Kite Man! Hell yeah" jokes, and unbelievably, King managed to make Kite Man an emotionally resonant Bat-villain. Everything about this arc has felt huge, and the leadup to the payoff was paced perfectly. But the real question we have going into this issue is "holy crap Olivier Coipel is drawing DC stuff again can you put him on a Legion book, please?"
Here's what they have to say about the issue:
BATMAN #32 Written by TOM KING Art and cover by MIKEL JANIN Variant cover by OLIVIER COIPEL "THE WAR OF JOKES AND RIDDLES" finale! This is the finale everyone will be talking about for years to come! In BATMAN #24, we gave you the question; in BATMAN #32, you get the answer. As the Riddler and The Joker desperately fight for supremacy in Gotham City, Batman reveals how far he had to go to end the war. Now, knowing Batman's greatest sin, Catwoman must make her decision: Will she marry Batman?
Batman#32 is in shops on Wednesday, October 4th. For more news about Batman, or for an article (eventually, I promise) about why Abnett/Lanning/Coipel Legion is the best Legion of Super-heroes, stick with Den of Geek.
DC sent along an exclusive first look at this week's finale to "The War of Jokes and Riddles," the blockbuster latest arc in Tom King's Batman series. Check it out…