News
The Walking Dead Almost Cast Henry Rollins as Negan
Punk rock icon and actor Henry Rollins was almost cast as Negan in The Walking Dead...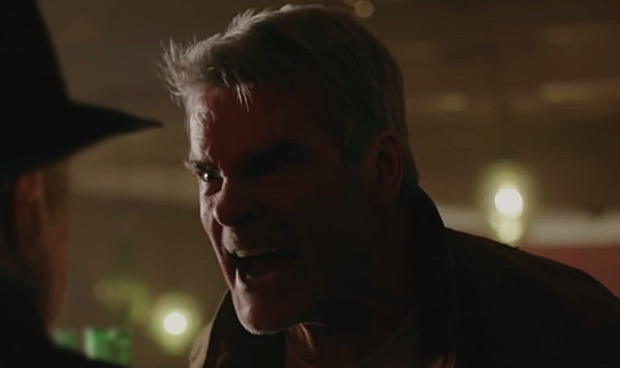 The Walking Dead's Negan (Jeffrey Dean Morgan) may have finally been defeated by Rick and the gang, but that's not stopped fans familiar with the character going back to his 2012 debut in the pages of Robert Kirkman's The Walking Dead #100 from wondering what could have been. Things could have been especially different for the character had AMC chosen to cast the man whom artist Charlie Adlard used as the basis for the look of the barbed-wire-bat-brandishing baddie: Punk Rock icon and actor Henry Rollins. Interestingly enough, this fact almost got Rollins cast as that very character.
In an interview with Forbes, Rollins officially dropped an interesting fact about an audition that was formerly protected by a non-disclosure agreement. It seems that the speculation of many (myself included) who initially named Rollins as a strong candidate to nab the part of Negan has been validated. Indeed, such speculation was warrante since Rollins has confirmed that he did, in fact, audition for the role of Negan on The Walking Dead. While Rollins described his audition as "beautiful," it was ultimately unsuccessful.
According to Rollins, the Negan role blipped his radar due to the rampant Internet speculation that rendered him a "shoo-in" to at least audition for the part, seeing as it was initially based on him. As Rollins recounts of getting that shot:
"A woman that works in my office put my name and the character's name into an internet search and all this speculation came up. I went for the audition and there were five pages of really cool dialogue with all these curses and it was beautiful, but I didn't get it."
Despite missing out on a potentially groundbreaking role on one of television's most popular dramas, Rollins isn't bitter about this apparent misfire of fate. In fact, he had nothing but praise for the man who ultimately landed the part in Jeffrey Dean Morgan, stating:
"I later saw a photograph of the guy who did get it and he looks almost exactly like the comic book rendering. The woman at my office watched the episode where he turns up, the dialogue that I auditioned with was in the show and she said, 'It should have been you.' Obviously it wasn't or this conversation would be very different but that happened."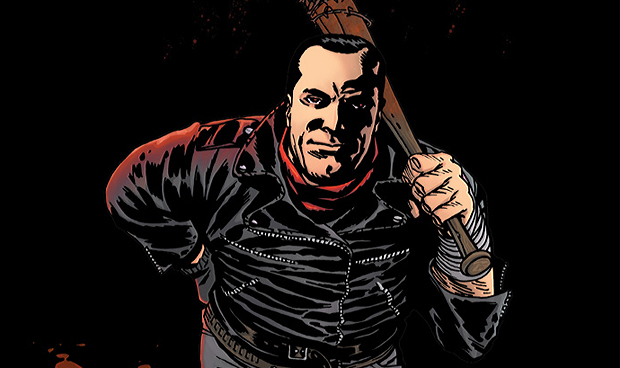 Rollins certainly would have made an amazing Negan and that's not just because the character was modeled after his signature intense look, demeanor and raw, rage-filled voice that has been demonstrated onstage as the frontman of Black Flag and Rollins Band and as an actor. Indeed, Rollins has maintained a presence on both the big and small screens for decades, notably with his 2009 run on television's Sons of Anarchy and films such as Bad Boys II and Heat, and also starring in 2015's action thriller He Never Died. Thus, the idea of him being cast as Negan would not have been an inconceivable concept. However, despite claiming to regularly audition for parts he considers "great," Rollins confesses that, "rarely does anything come my way."
Nevertheless, the hypothetical scenario that would have had Rollins delivering that devastating monologue and swinging the barbed-wire-bat Lucille as Negan would not have changed anything in regard to the cliffhanger controversy that plagued the end of season 6 and the start of season 7. Jeffrey Dean Morgan did put in an intense and chilling performance as Negan, a fact that has been overlooked in the aftermath of the (understandable) fan-led feedback fervor and the falling ratings in season 8.
For now, fans must patiently await the show's return for season 9 to see what's become of Negan since his defeat.