News
The Punisher NYCC Panel Cancelled by Netflix After Gun Violence
Following the tragic loss of life in Las Vegas due to gun violence, Netflix has cancelled Marvel's The Punisher panel at New York Comic Con.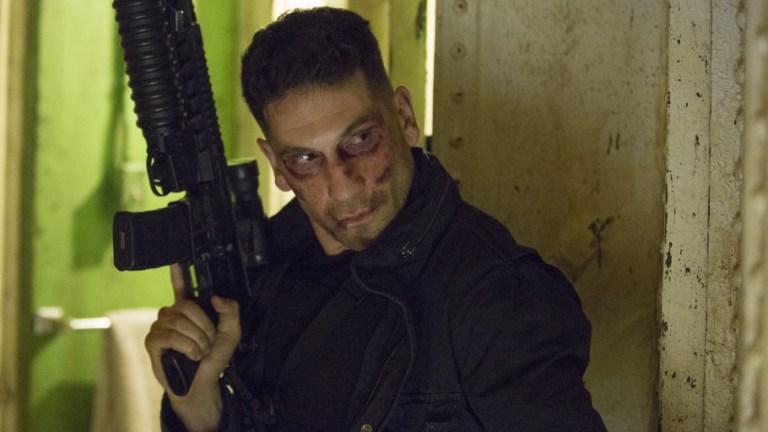 It seems a television series revolving around a character known for the bullets he fires and the skull emblem he uses to commemorate their victims has some drawbacks in a culture inundated by gun violence, including even Comic Con. Indeed, despite Frank Castle being an iconic Marvel Comics New Yorker, Marvel's The Punisher panel at New York Comic Con has been understandably cancelled by Netflix.
The streaming service, which has marketed The Punisher panel for weeks—including hinting it would be where we would learn the release date for the hit series—and Marvel Television released a joint statement acknowledging that due to the major loss of life and tragic events that unfolded this week in Las Vegas, cancellation was the most appropriate action.
"We are stunned and saddened by this week's senseless act in Las Vegas," said the statement. "After careful consideration, Netflix and Marvel have decided it wouldn't be appropriate for Marvel's The Punisher to participate in New York Comic Con. Our thoughts continue to be with the victims and those affected by this tragedy."
The series of course stars Jon Bernthal as Frank Castle, aka the Punisher, a vigilante who takes the law into his own hands… by way of lots and lots of firepower. Spun off from a popular appearance during the second year of Daredevil, Bernthal's Punisher is highly anticipated by fans, including those attending NYCC. However, it is a very prudent choice given that the United States has just endured its worst mass shooting yet, with 58 people having been murdered and a further 500 injured by a madman with many, many guns.