News
The Justice League and the JSA Unite for the Justice-Doom War
Every Justice League you can think of from across the DC multiverse comes to fight the Justice-Doom War.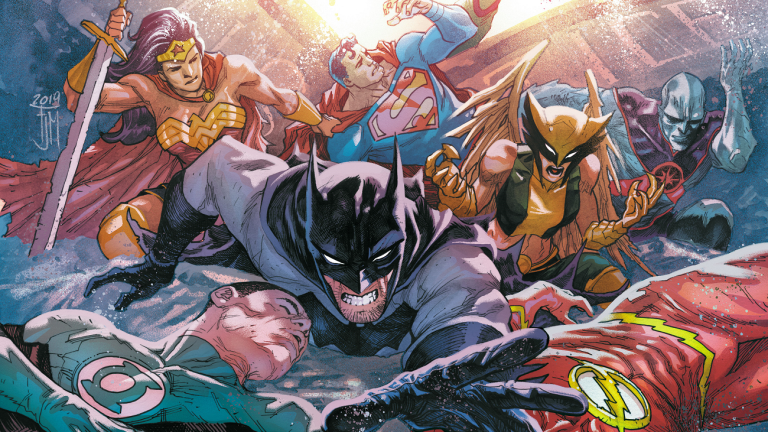 I feel like gathering Justice Leagues from throughout time and the multiverse (including the Justice Society) for a fight against the Legion of Doom across three separate time periods should be a bigger deal than it is. I ALSO feel like it should be called a Crisis – I don't make the rules, I just endlessly nitpick about them, friends – but that's neither here nor there.
But really, think about it: until Justice-Doom War, the last we'd heard of the Justice Society was when Jay Garrick flashed (pun unintentional but gladly accepted) across the page in The Button, sixty-some issues ago in Batman and The Flash. Otherwise he and many others from that team were in the good but not JSA book Earth 2: Society. Meanwhile, when was the last time we saw the Justice League Unlimited, besides the last issue of Scott Snyder and James Tynion IV's Justice League? I'm pretty sure it was the digital-first Justice League Beyond series five years ago, but please yell at me in the comments if I'm wrong. I will tell you two things right now: Justice League, despite somehow flying under the radar,  is basically a collection of everything I liked when I got heavy into comics. And because of that, just talking about how wild this book is makes me happy.
Even though Justice-Doom War is the climax of several years of DC stories and an entire line wide crossover (Year of the Villain), it's still possible to understate how ridiculously fun the last arc of Justice League has been. I just took it as read that stuff like this – things like the Legion of Doom flying Japanese fighters over Pearl Harbor in World War II, or Kamandi in Batman Beyond's future with his Justice League – would happen. This is, after all, the book that made Jarro (teen clipping of Starro the Conqueror and canonical best Robin) the hot new character find of 2019. Crazy things started happening from the first issue and never really stopped at any point.
As part of a climax, this issue does the job. Every page feels huge – the action is enormous, the layouts are sweeping, and there are what I can only assume is a hand-breaking amount of characters in every page. I have an enormous amount of sympathy for Bruno Redondo and Howard Porter for having to pack a hundred and fifty distinct superheroes into a couple of panels.
But man, the execution has been superlative. This Justice Society, for example, is incredible. Every character has a strong, individual voice and Ted Knight and Alan Scott in particular are as good as I've ever read. The art has also been amazing: we've got an exclusive preview of the newest issue, Justice League #34, and take a look at the bottom of the second page and the top of the third. Redondo has packed so much life into John and Alan's faces, and a little hand gesture from Jay Garrick in that top panel on page three. It's really outstanding, as is Porter's art later in the issue.
read more: New DC Universe Timeline Revealed
Here's what DC has to say about the issue.
JUSTICE LEAGUE #34 written by SCOTT SNYDER and JAMES TYNION IV art by BRUNO REDONDO and HOWARD PORTER cover by FRANCIS MANAPUL card stock variant cover by FRANCESCO MATTINA "The Justice Doom War" part five! All Hypertime is breaking! If it blows, all of reality will follow after—which would be just fine for Lex Luthor, who is ready to prove to the evil goddess Perpetua that he's the bad man for her. The Justice League is attempting to do what they can, chasing the Legion of Doom across the time-sphere. If the Totality is put back together, the whole Multiverse will tip toward Doom…and have consequences that reverberate throughout the DC Universe—assuming it's not destroyed in the process.
And here's that sweet, sweet preview art.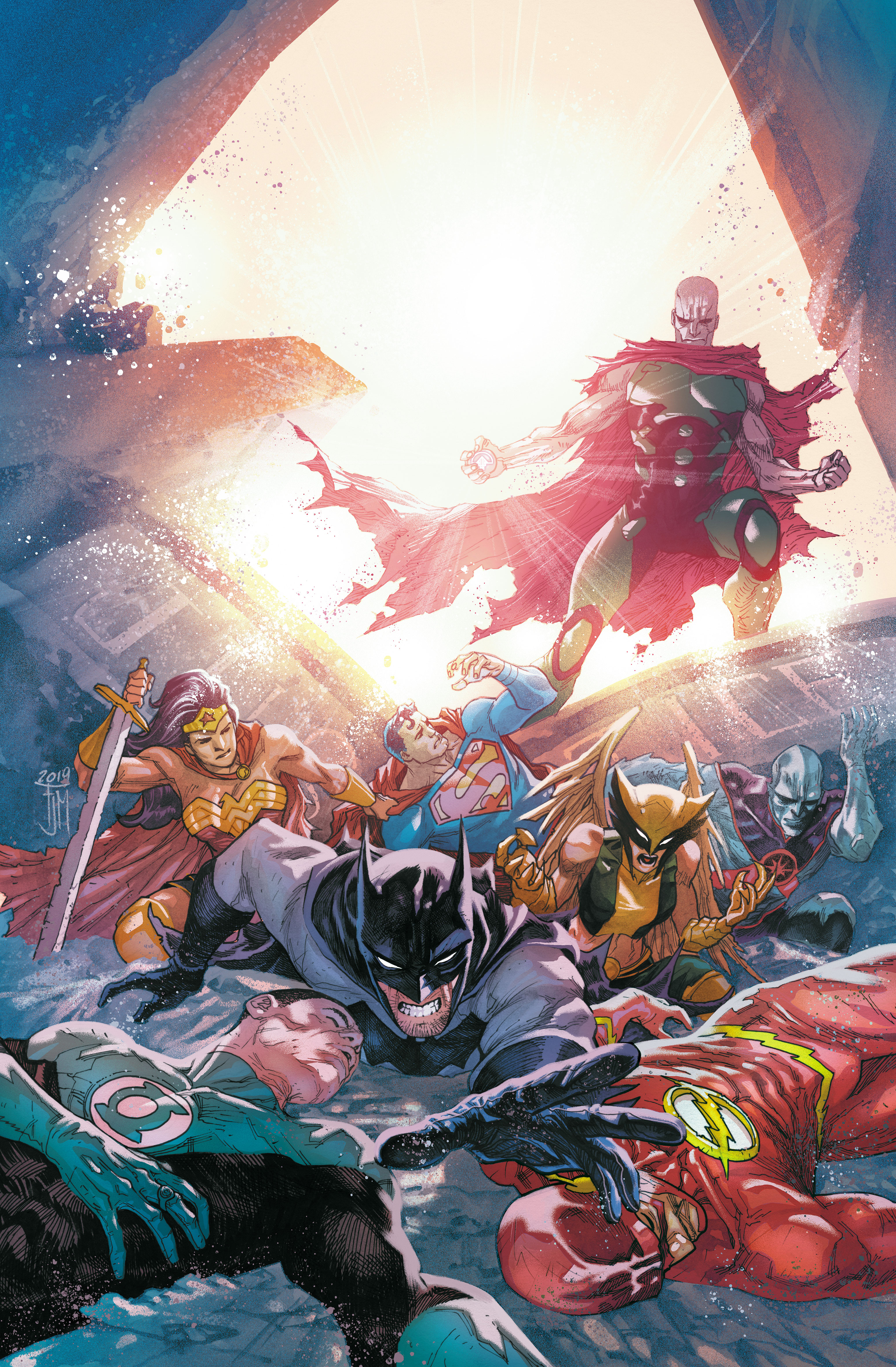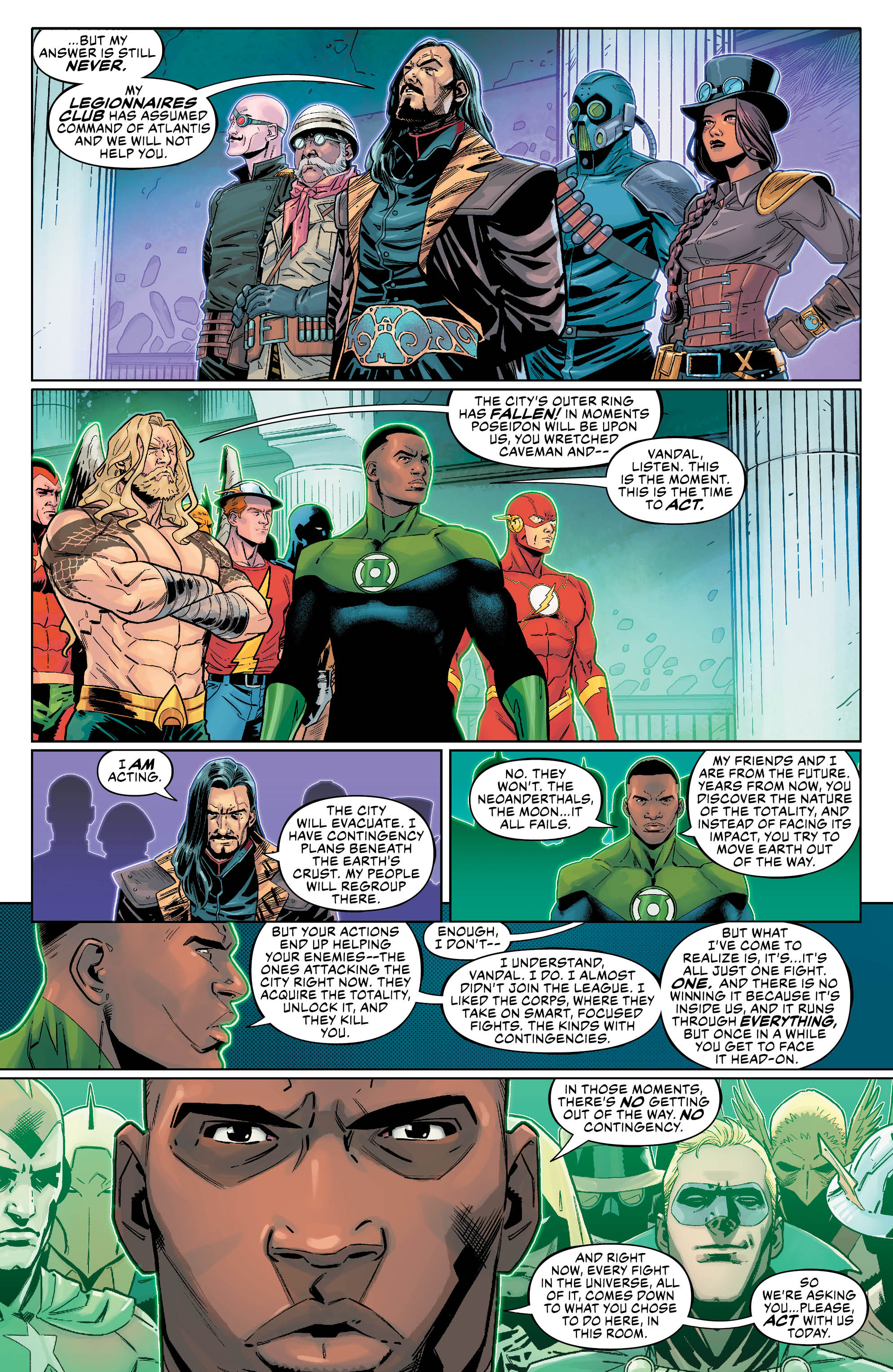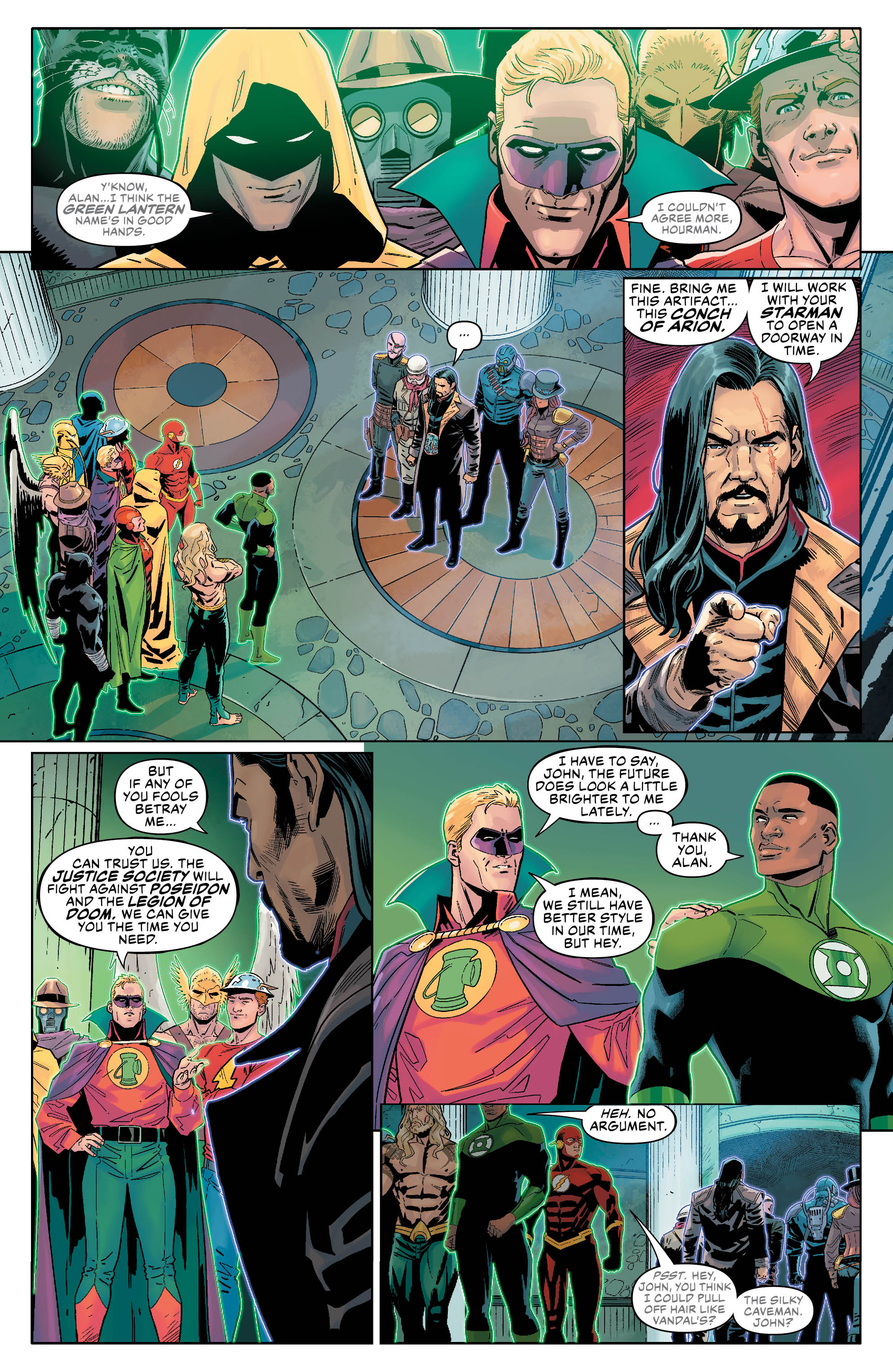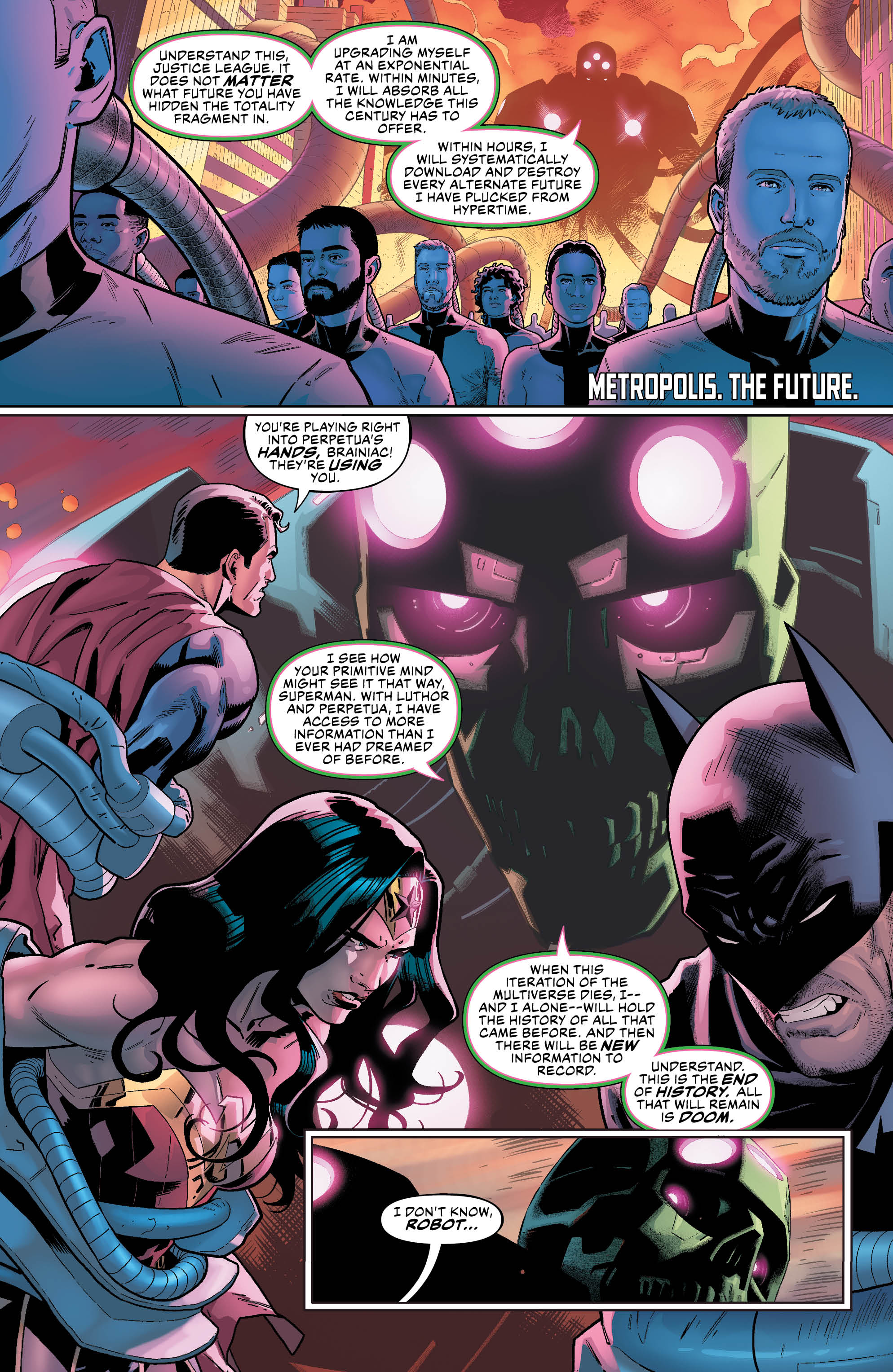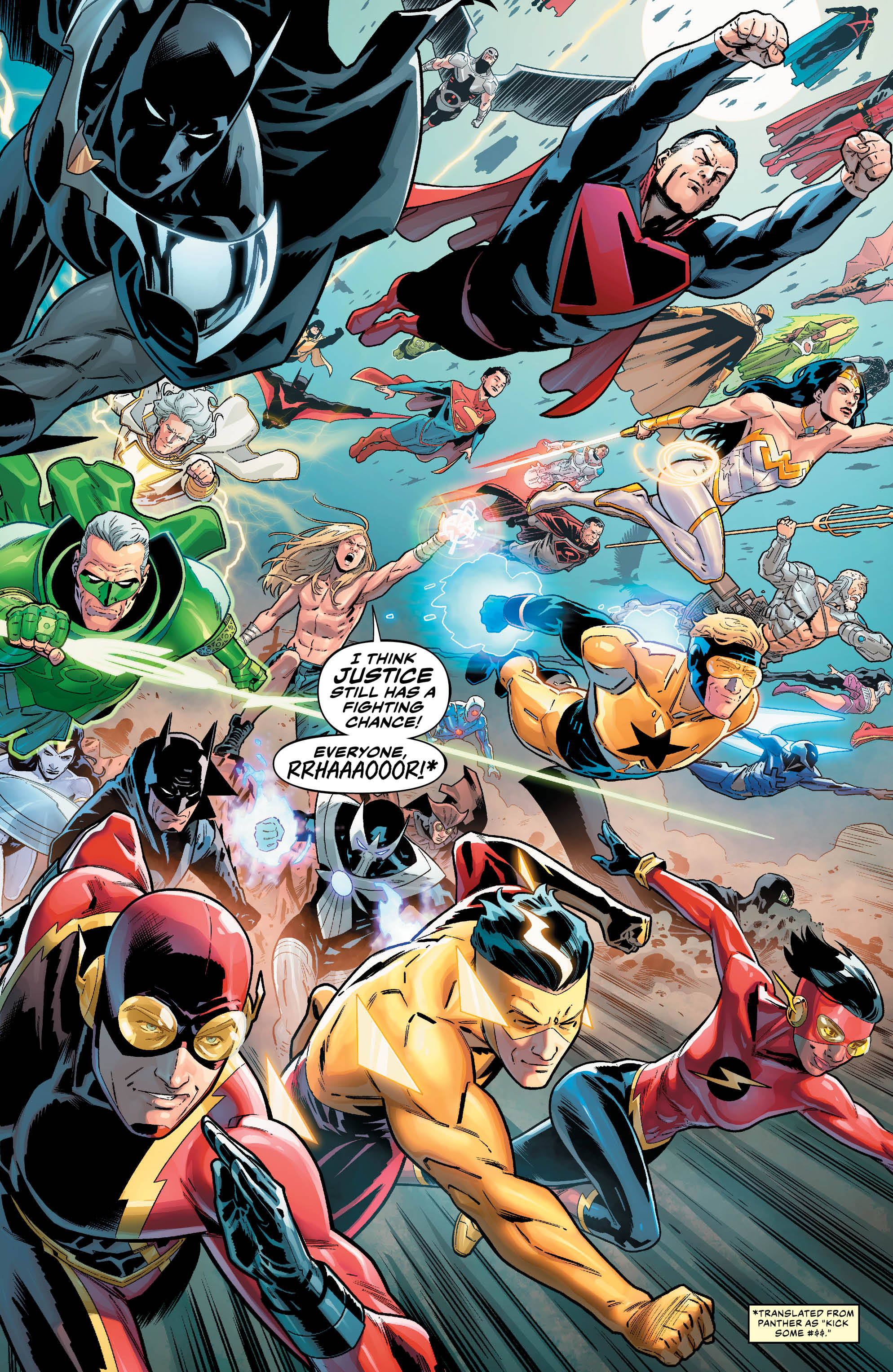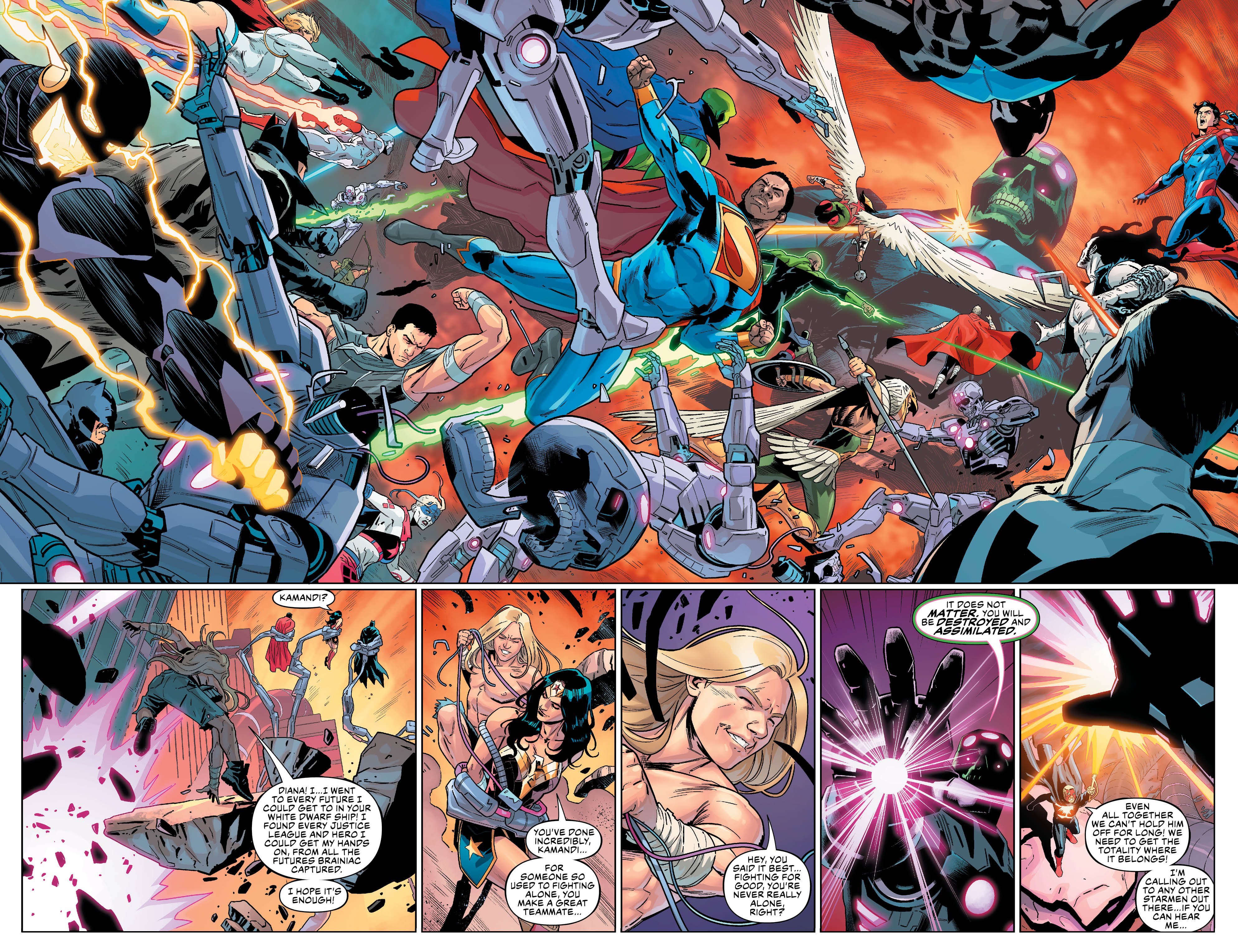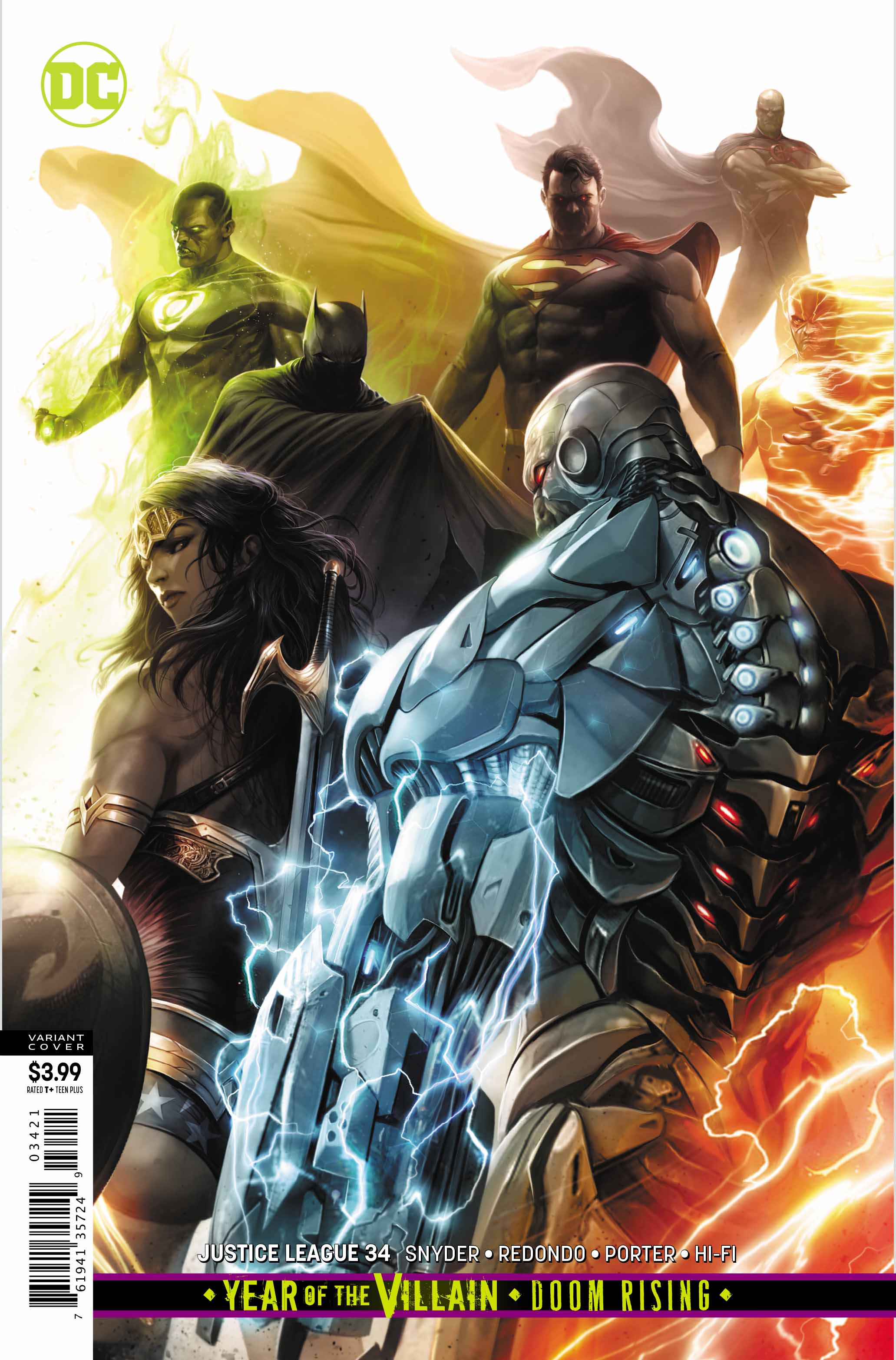 For more on the Justice Leagues of any time period or any of the 52 known Earths of the Orrery of Worlds, stick with Den of Geek!