News
The Joker Looms Large in Detective Comics #995
Murder comes to Wayne Manor in Detective Comics #995, and Batman isn't happy about it.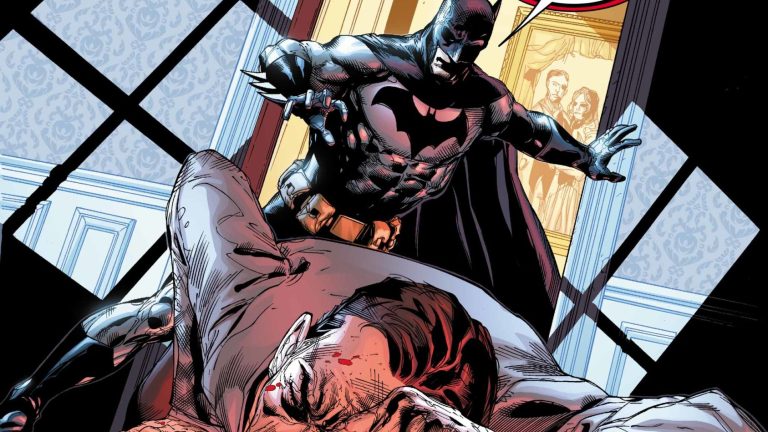 You don't spend a decade working on a character without figuring some stuff out about him. This is why we were so excited about Pete Tomasi and Doug Mahnke coming back to Batman when it was announced at San Diego Comic Con. And for all the internal hype about it, their first issue back, Detective Comics #994 still managed to exceed expecations. So of course we jumped at the chance to share an exclusive preview of this week's issue, #995, when it was offered.
Here's what DC has to say about the issue, which hits stores today, Jan. 2!
DETECTIVE COMICS #995 written by PETER J. TOMASIart by DOUG MAHNKE and JAIME MENDOZAcover by DOUG MAHNKEvariant cover by MARK BROOKSAlfred Pennyworth…attacked at the Wayne mansion! Who's hunting those closest to Batman? The monstrous shadow creature plaguing Gotham City gains the upper hand when two of the Dark Knight's most ardent allies fall prey to the violent vendetta. Will those tragedies send Batman over the edge? Good thing he's on his way to Arkham Asylum—but will he investigate a murder, or get incarcerated in a padded cell?
Check it out…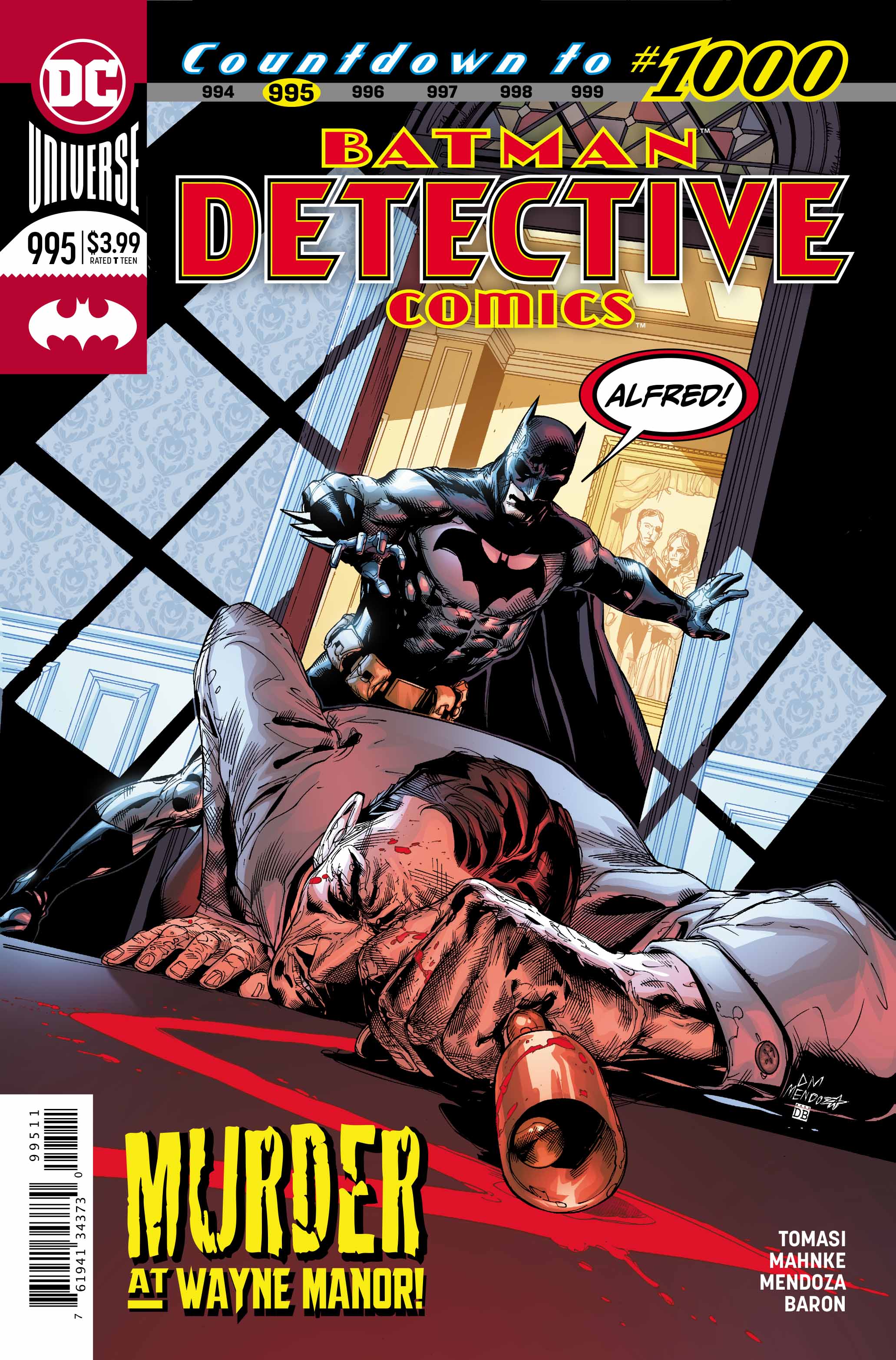 It feels like there's a conscious narrowing of the Bat-universe. In the last year, Batman's world has expanded to two multiverses, a barracks-load of Gotham vigilantes, and in recent issues of Justice League, a mech suit/bacta tank that let him work with his new partner, Jarro (Starro the Conquerer but in a jar…it's actually pretty self-explanatory).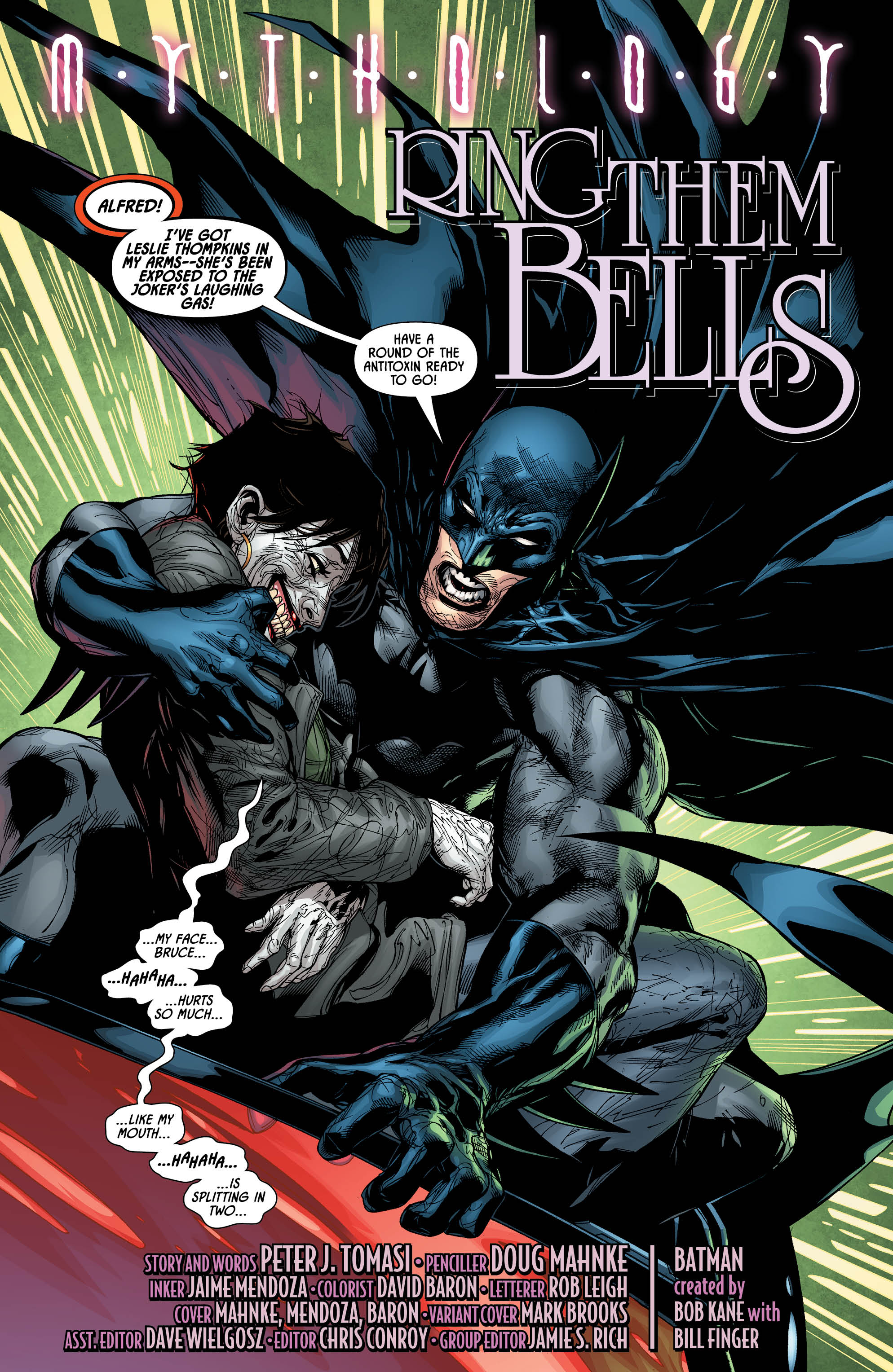 So far in this run, we've seen Batman and Commissioner Gordon investigating a murder mystery. And a car chase. This is not a knock on anything else going on with the character (because it's been fantastic), but it's also refreshing to have a book where Batman can do Regular Batman things, instead of Black Casebook stuff with the Justice League.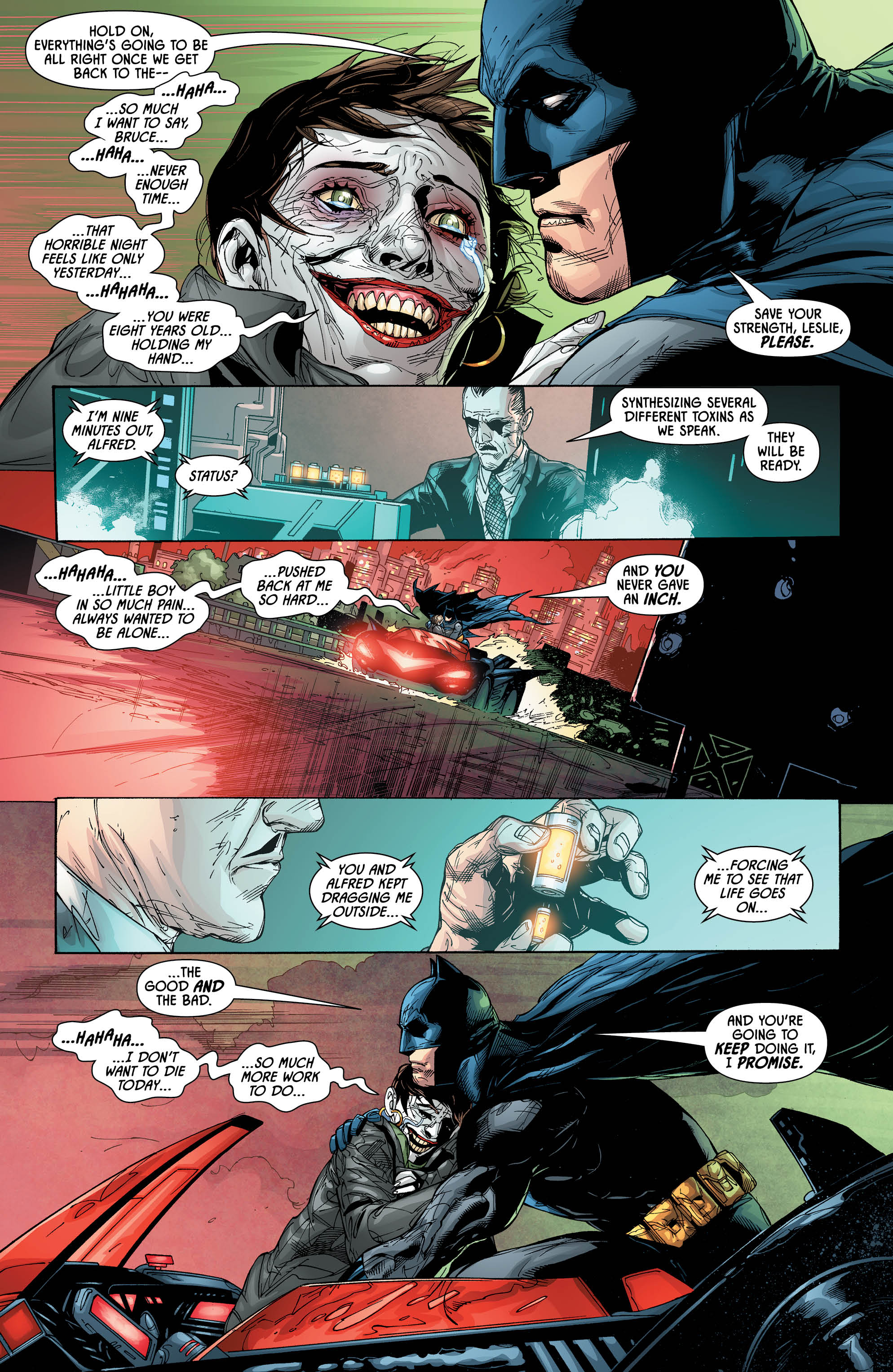 Mahnke is an exceptional Batman artist. His storytelling is crystal clear, and his Batman is full of stoic menace. There's a sequence later in this issue that is one of the most perfect Batman sequences I've ever read, and it's all from the terror that Batman can impart on his foes and the reader. He's brutal, savage, and scary as hell.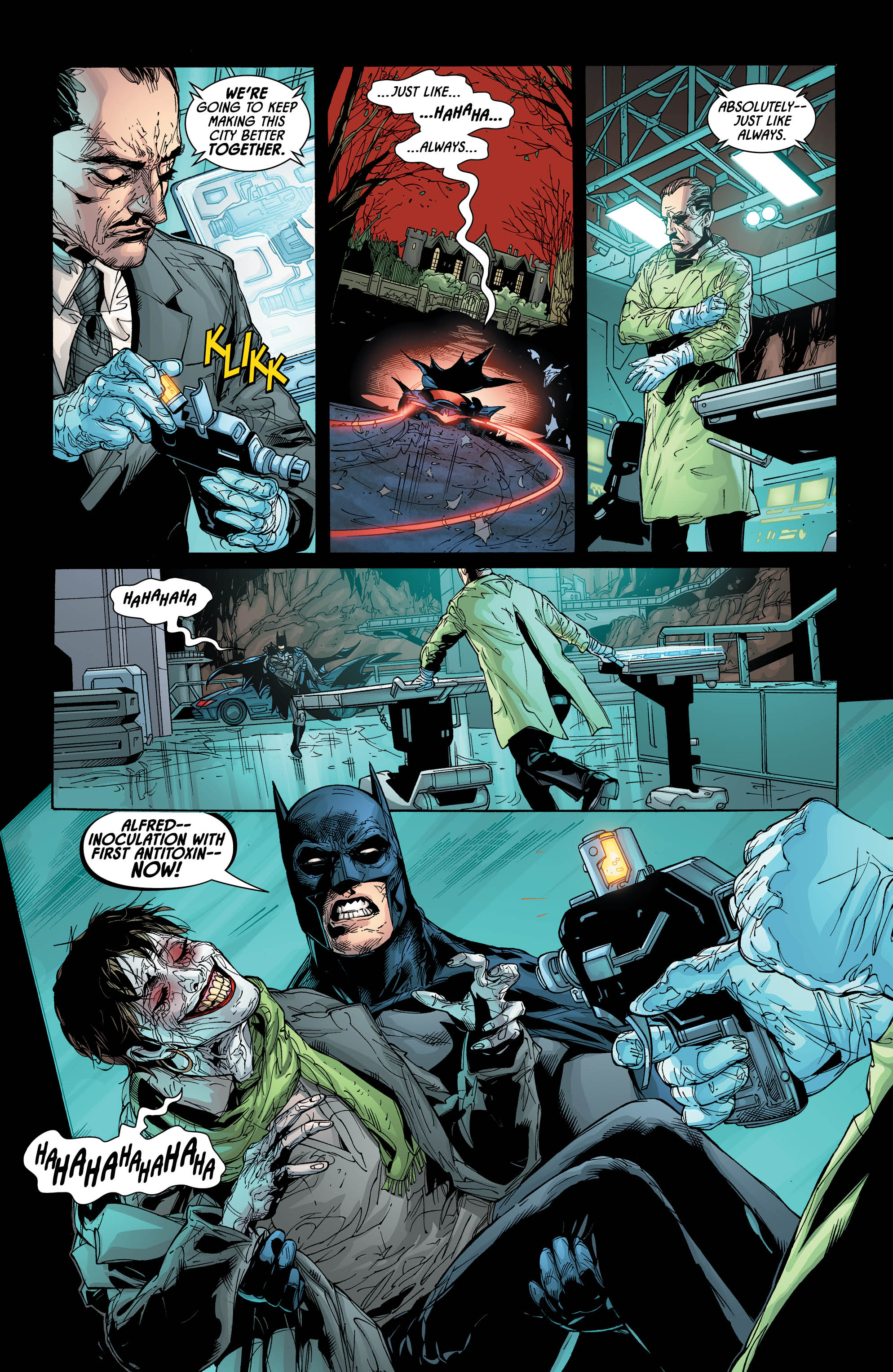 Also with the exception of maybe Brian Bolland, I'm not sure if there's anyone whose Joker I prefer more. Most of the greats have their own peculiar charms, but nobody mixes the Joker's horror, his distorted cartoonishness, and the actual physical pain looking like that must cause quite as well as Mahnke. These pages work, showing Leslie in a Joker venom medical emergency, because Mahnke sells it so well. She looks like she's dying here.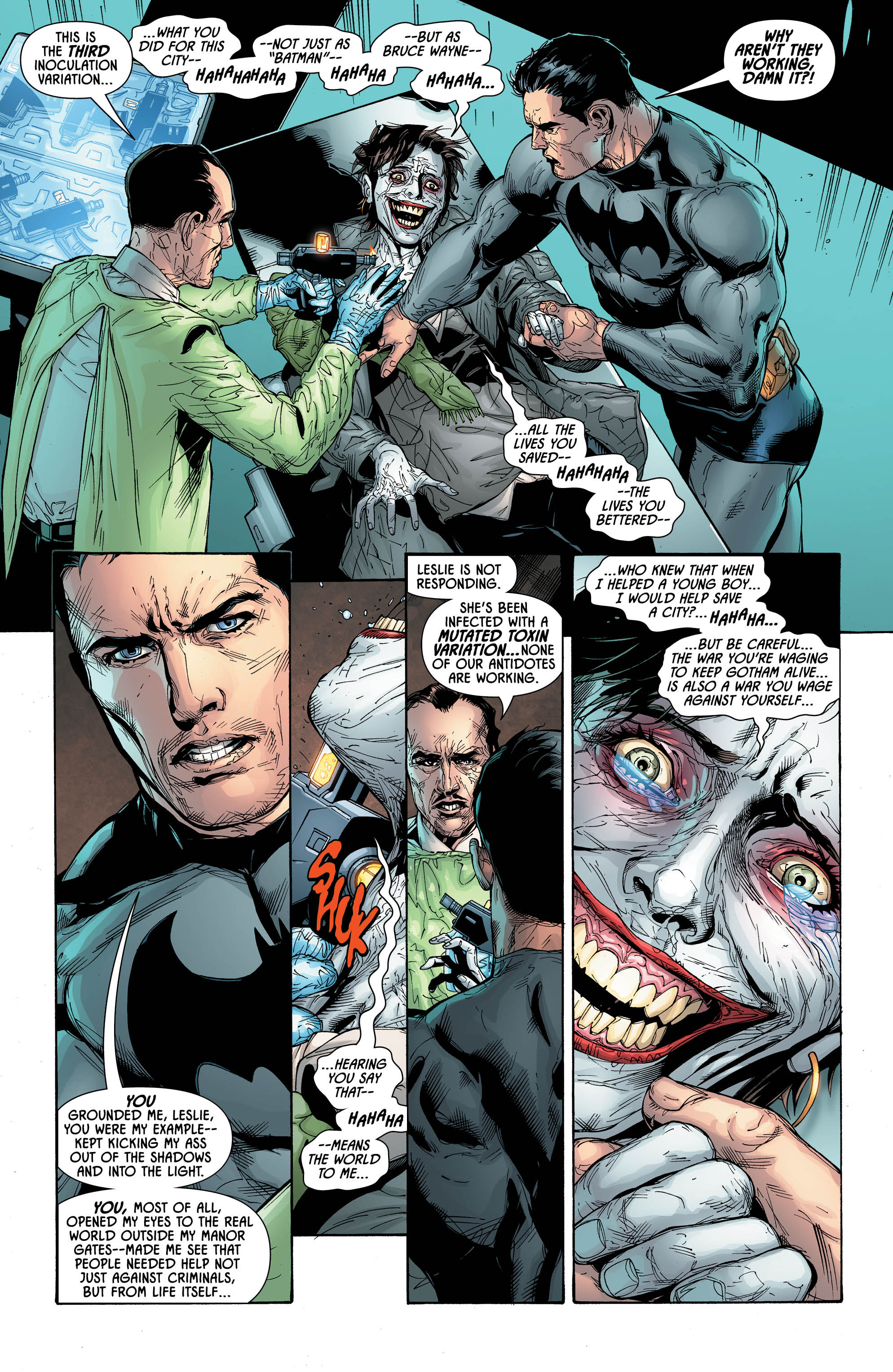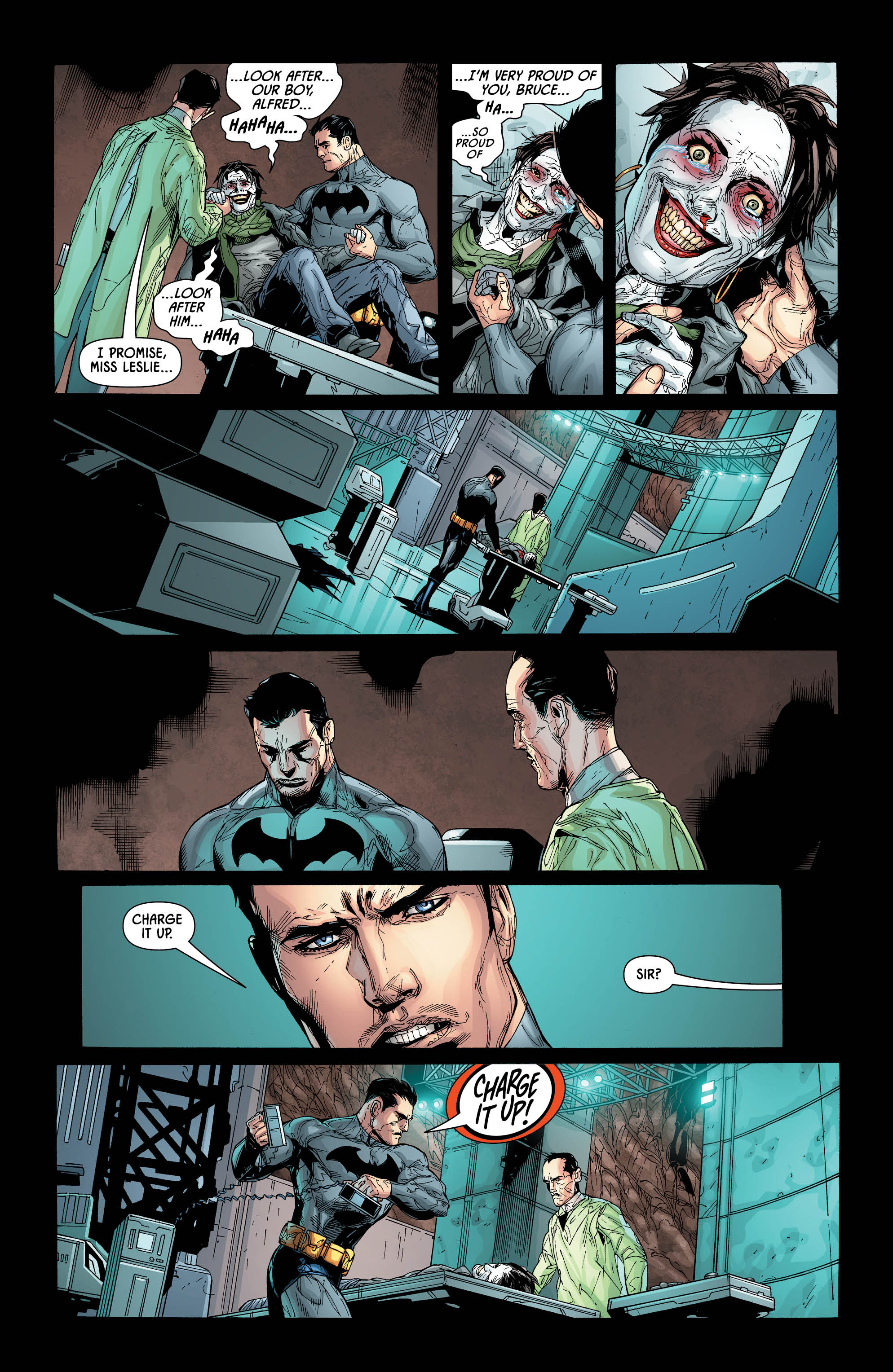 For more on Tomasi and Mahnke's return to Batman and on the leadup to Detective Comics #1000, stick with Den of Geek!