News
The Hellblazer #12 – Exclusive Preview of Next John Constantine Comic
"The Smokeless Fire" leaves Paris no longer Paris...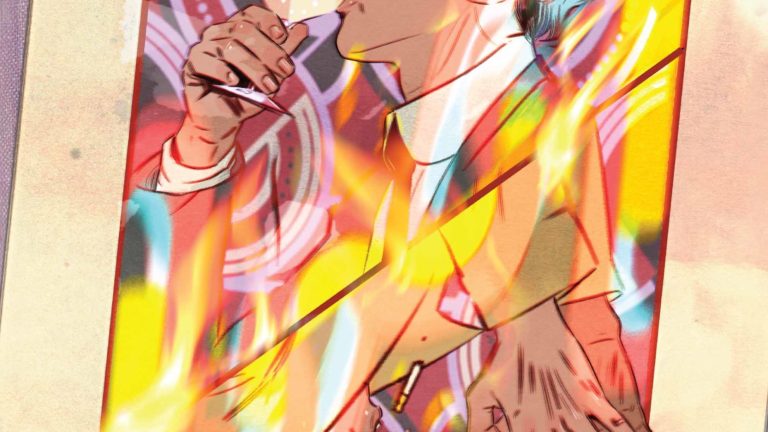 I will admit to being wary at the full integration of the Vertigo magic characters into the main DCU, both back at the dawn of the New 52 and more recently when Rebirth brought Lucifer and the Sandman world in as well (to be fair, the realm of the Endless was mapped to the new multiverse by Grant Morrison's Multiversity map, and I guess I was wary there, too… END DIGRESSION).
But DC picked their creative teams with care, and Simon Oliver has really nailed Constantine's voice. He hits that solid balance of redeemable scumminess with some ease, which lets him play around with the magical world in ways that are entertaining to read. Fabbri's art is clean and tells the story well, so this is a book worth picking up. 
DC Comics sent over an exclusive first look at The Hellblazer#12 just for you Denizens. Here's what they have to say about the issue.
THE HELLBLAZER #12 Written by SIMON OLIVER Art by DAVIDE FABBRI and JOSE MARZAN, JR. Cover by TULA LOTAY Variant cover by YASMINE PUTRI "THE SMOKELESS FIRE" part six! Constantine finally gets what he wants—just in time to discover he's a better man than he used to be. Maybe. But will that matter in the confrontation he and Marid have been building to?
Check out the preview pages!