News
The Flash Season 6: The Genesis of Bloodwork and Return of Godspeed
Joshua Williamson tells us about how he created The Flash season 6 villain, Bloodwork, and promises the return of Godspeed.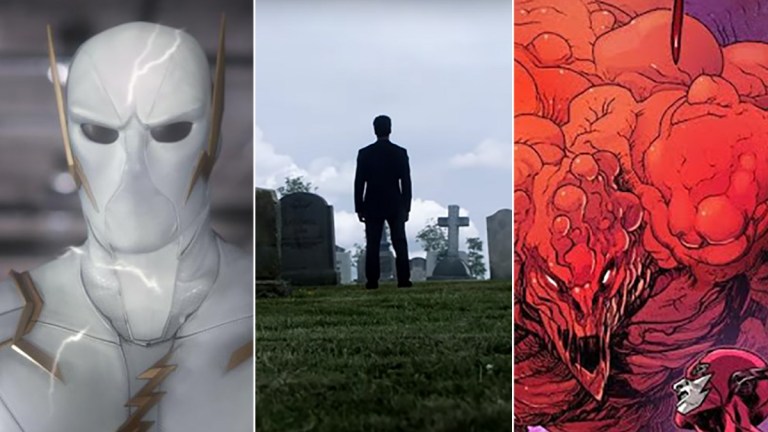 If you've been reading Den of Geek, you'll know that we've been championing the work of writer Joshua Williamson and his brilliant artistic collaborators on DC's The Flash series. Kicking off in mid-2016 during DC's Rebirth initiative, Williamson has helped steer the destiny of the most iconic speedster in the world with a series of stories that are equally appealing to longtime DC Comics fans and those who might only know Barry Allen and his friends from the CW TV series.
That TV series has also been a mix of all eras of Flash comics mythology, utilizing everyone from characters like the relatively obscure first villain Barry ever fought with the Turtle (who recently made a more high profile return in the comics during Williamson and Howard Porter's The Flash: Year One story), classics like Captain Cold and Reverse-Flash, and far more recent villains from the comics. One of those newer baddies is Godspeed, a speedster who made his first comic book appearance in 2016 and who sports a spectacular costume by Carmine Di Giandomenico, who made his first TV appearance in one episode of The Flash season 5 earlier this year. The other is Bloodwork, who will make his first TV appearance in October when The Flash season 6 arrives on the CW.
We spoke with Mr. Williamson at San Diego Comic-Con about all things Flash (and you can read our longer Flash-focused interview with him right here), but he also told us about the unique origin of Bloodwork…and revealed something fans will love to hear about Godspeed, too.
Den of Geek: How do you feel about Bloodwork being announced as the big bad of The Flash season 6?
Joshua Williamson: It's crazy. They actually told me that Bloodwork was going to be on the show a while ago. And I remember when I found out, I was like, "Oh, so monster of the week. Sure. Cool." I didn't know he was the villain for the whole season until yesterday. So, but I knew all the stuff. I knew, but I thought it was monster of the week. But then when I started watching the trailer and he's there in the trailer, I was like, "Oh Whoa. This is not a monster of the week." I'm really excited about it. 
So this was funny…Bloodwork was a villain I created when I was a little kid for The Flash. When I was a little kid making my own comics, Bloodwork was a character I created to be a Flash bad guy. When I got an opportunity to put him in the book, I was like, "yes, I'm going to do this." He was in the book for four issues. So the fact that I was able to do that and now he's in the show is insane. It's super exciting. And that actor from Heroes [Sendhil Ramamurthy], I've always liked him. When I saw it was him, I was like, "Dude, this is awesome. This is really nutty."
And Godspeed will be in the show again this season, too.
Oh really?
Yeah. It's really awesome.