News
The Flash Season 3: EP Aaron Helbing Gives Flashpoint Details
Barry is "finally is having the life that he's always wanted, but there's always a give and take to everything..."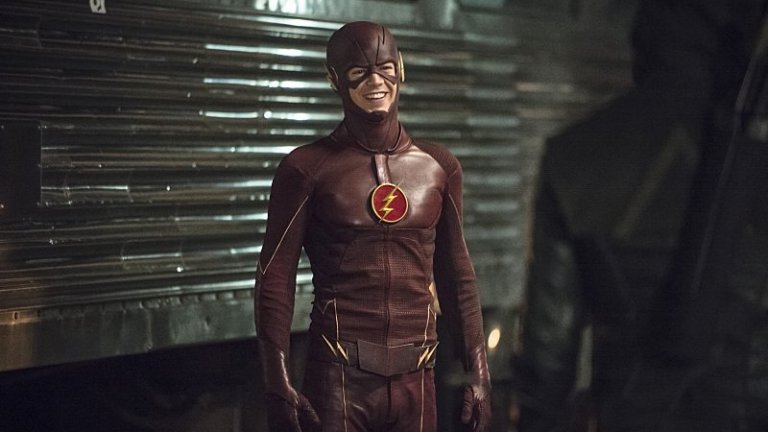 When The Flashseason 3 picks up, there will be lots of new dynamics to get used to. This is the nature of the Flashpoint universe that Barry set into action when he went back and saved his mother in the season 2 finale. But what will the Flashpoint universe look like? And how will its exploration affect the season going forward? Collider chatted with The Flashexecutive producer Aaron Helbing on these very subjects. Here are some of the highlights…
A lighter tone…
Though the Flashpoint storyline will only last a few episodes, it sounds like the lightness of this alternate universe might affect The Flashthroughout the entire season. Helbing teased that season 3 would have "a lighter tone" compared to last season, saying…
When we meet Barry, he's living with his parents. I feel like this has been a moment that Barry has been wanting since his mother was taken from him. Who wouldn't want that? And then, Zoom took his dad last season. So, when you meet him, you see this happiness. He finally is having the life that he's always wanted, but there's always a give and take to everything.
Take the Den of Geek 2016 Reader Survey for a Chance to Win a $100 Amazon Voucher Right Here!
While he has his parents, he doesn't have Joe in his life. He didn't grow up with Joe as a foster father. He didn't grow up with Iris right there, getting to see her every day. He knew her from grade school, but they didn't have the same relationship. Those are big differences. He didn't go to S.T.A.R. Labs and have Cisco and Caitlin and Dr. Wells. These are adjustments that he has to get used to. But, being with his parents overshadows everything.
On the consequences of changing the past…
Though Barry might not be fully conscious of the changes he's made to the universe at points during the Flashpoint storyline, it sounds like his awareness will exponentially grow as the it progresses. Much of that awareness will be tied into the Reverse Flash character. Helbing teased…
[Reverse Flash's] entire mission in life is making Barry Allen's life a living hell, even just where Reverse Flash is, being able to taunt Barry [about his choices] as much as he can. He's just going to say whatever. It's like, 'You've got me, but I still hate you and I'm going to do everything I can to make you miserable and to make you believe that the action that you took was catastrophic.'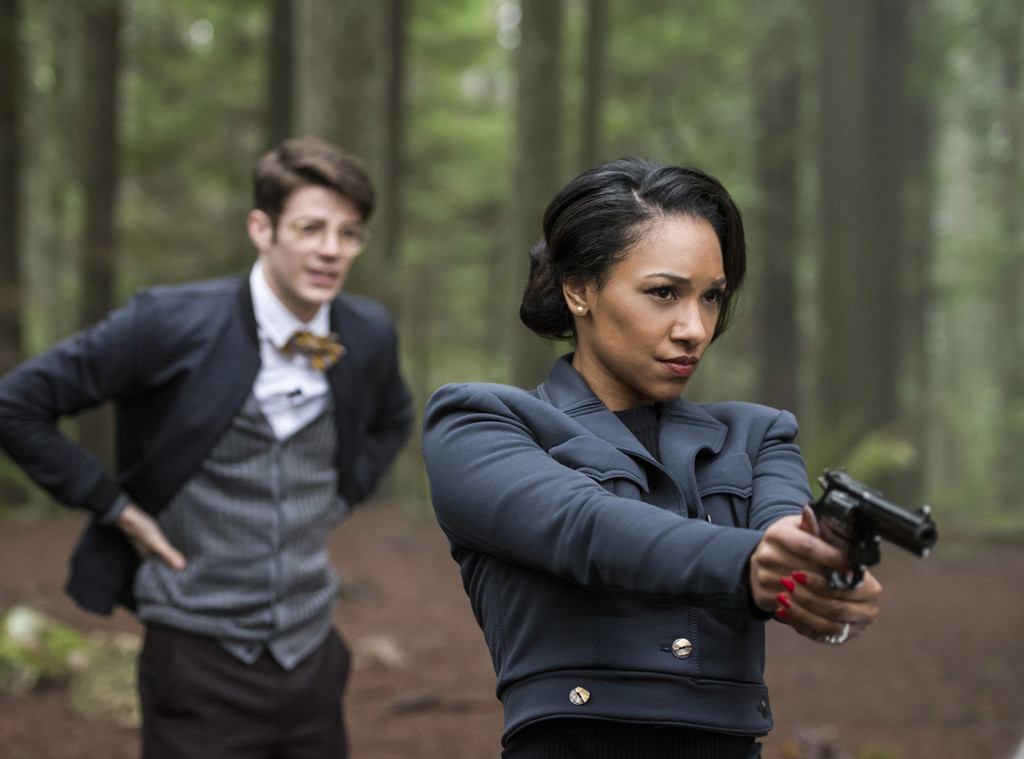 On Barry's relationship with Iris…
What will the Barry/Iris relationship look like in the Flashpoint universe? Well, Barry and Iris knew each other as kids, but they have since drifted apart — as grade school chums often do. Helbing teased…
They're essentially strangers. She's someone he used to know, and he's someone she used to know, back in the day in grade school. It's exciting because it's like, 'Oh, this is what would have happened, had Reverse Flash not done this and had Barry not become The Flash. He would have been a normal guy, nervous about going up to a pretty girl that he's had a crush on forever, and get to know her and try to have a relationship with her.' For us, that's really exciting because we get to explore that.
Moving past the Flashpoint storyline, it seems that WestAllen fans don't have to worry about The Flashsidelining their relationship like the show arguably did in season 2. Helbing said…
Barry Allen and Iris West are an iconic relationship. We set it up, at the end of Season 2, that they were going to get together, and then he undid it. But, these two are destined to be together. I would say to keep watching. As with destiny, things end up playing out the way you hoped they would.