News
The Dark Knight III: New Details & Color Art Preview
Check out a new color art preview for the upcoming The Dark Knight III: The Master Race!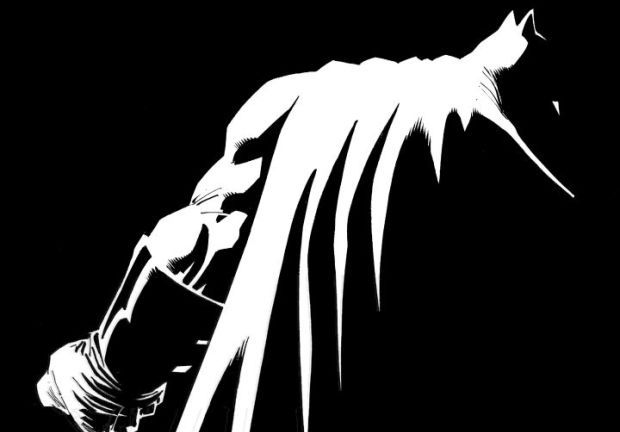 There are MAJOR spoilers for The Dark Knight III: The Master Race ahead…
DC has released a new color preview from the pages of The Dark Knight III: The Master Race, which is coming from Frank Miller, Brian Azzarello, Andy Kubert, and Klaus Janson. You can see how Kubert brought his own art style to the book, while keeping to Miller's style for The Dark Knight Returns. 
Check out the art below: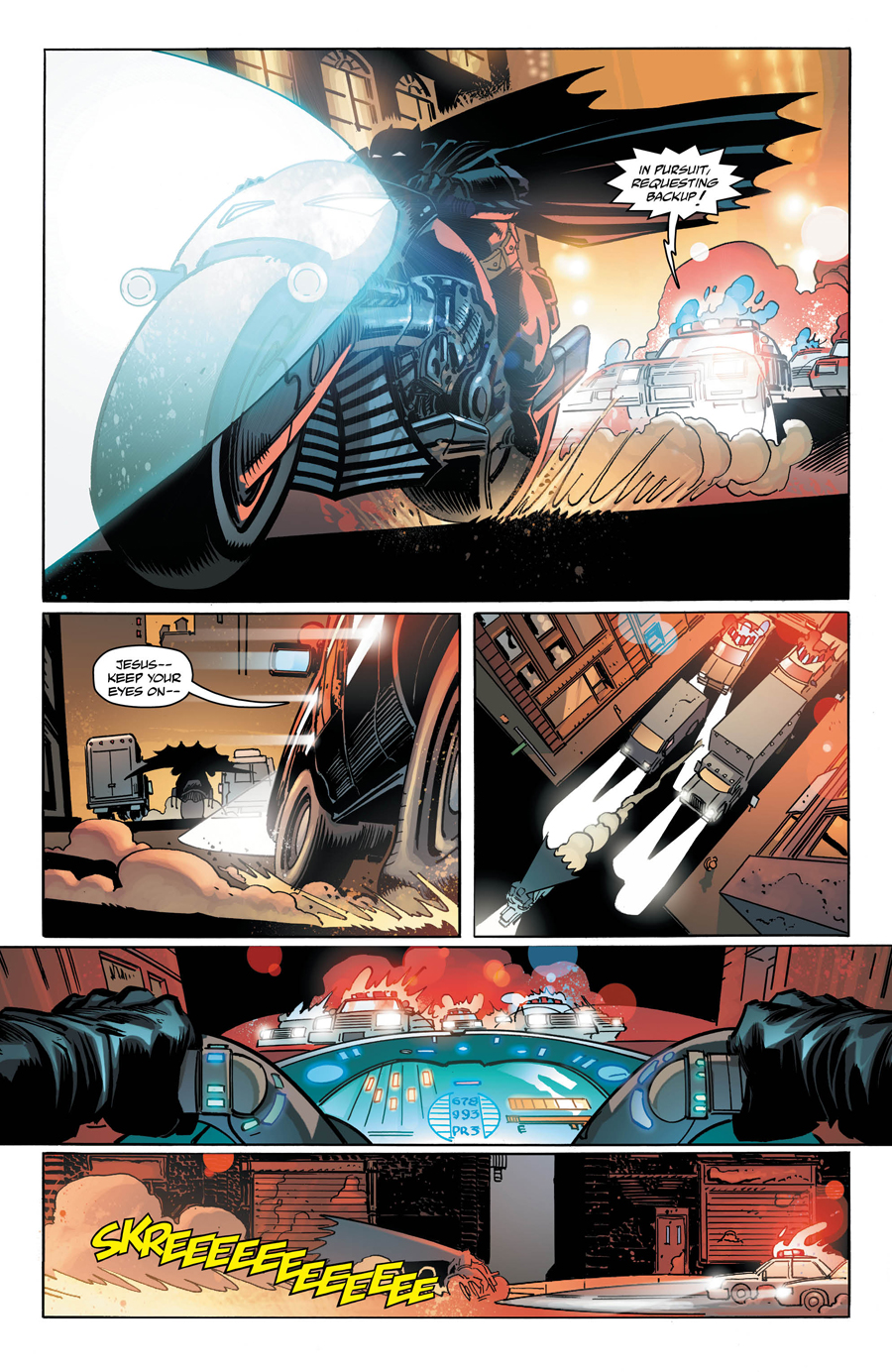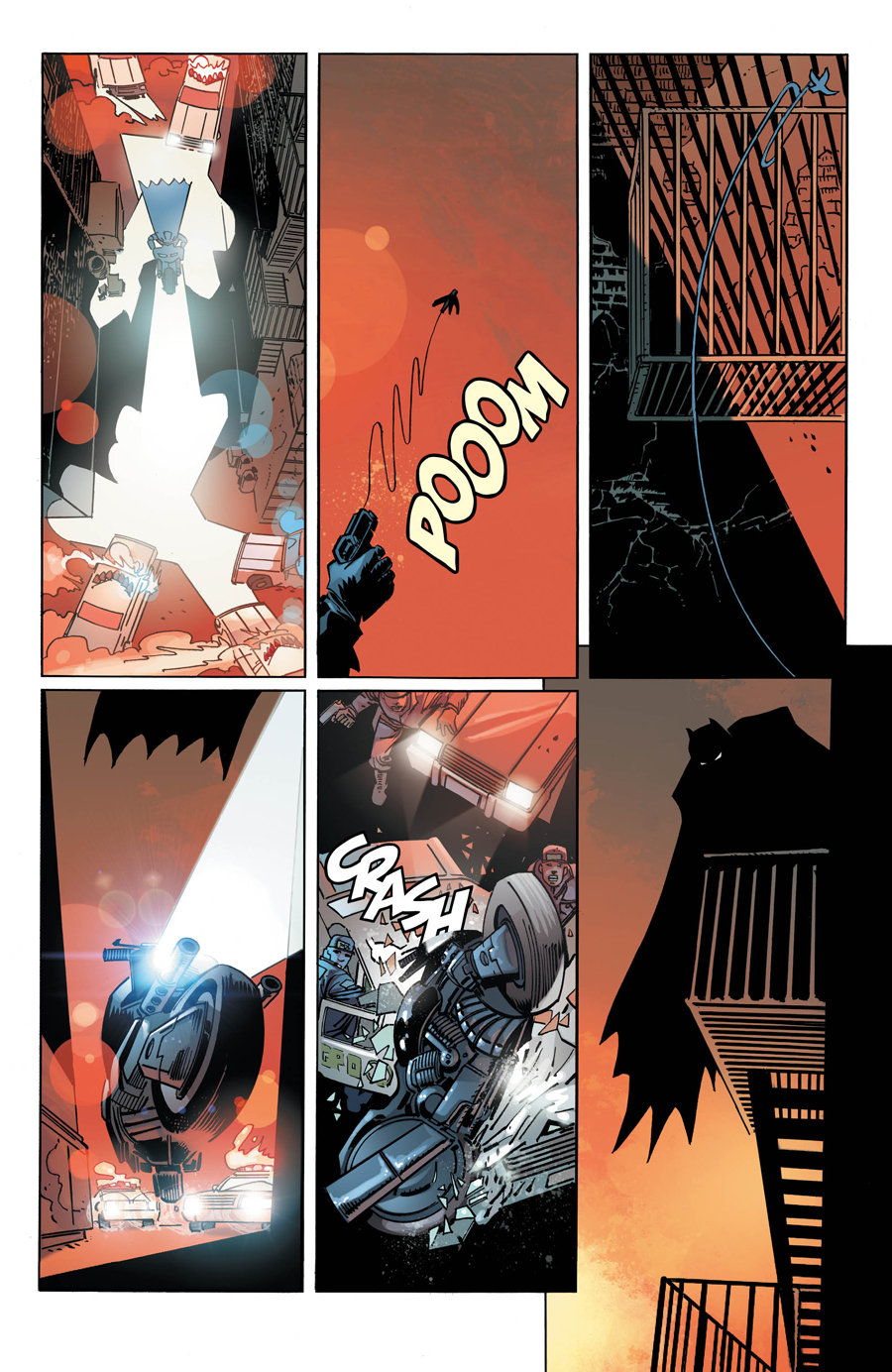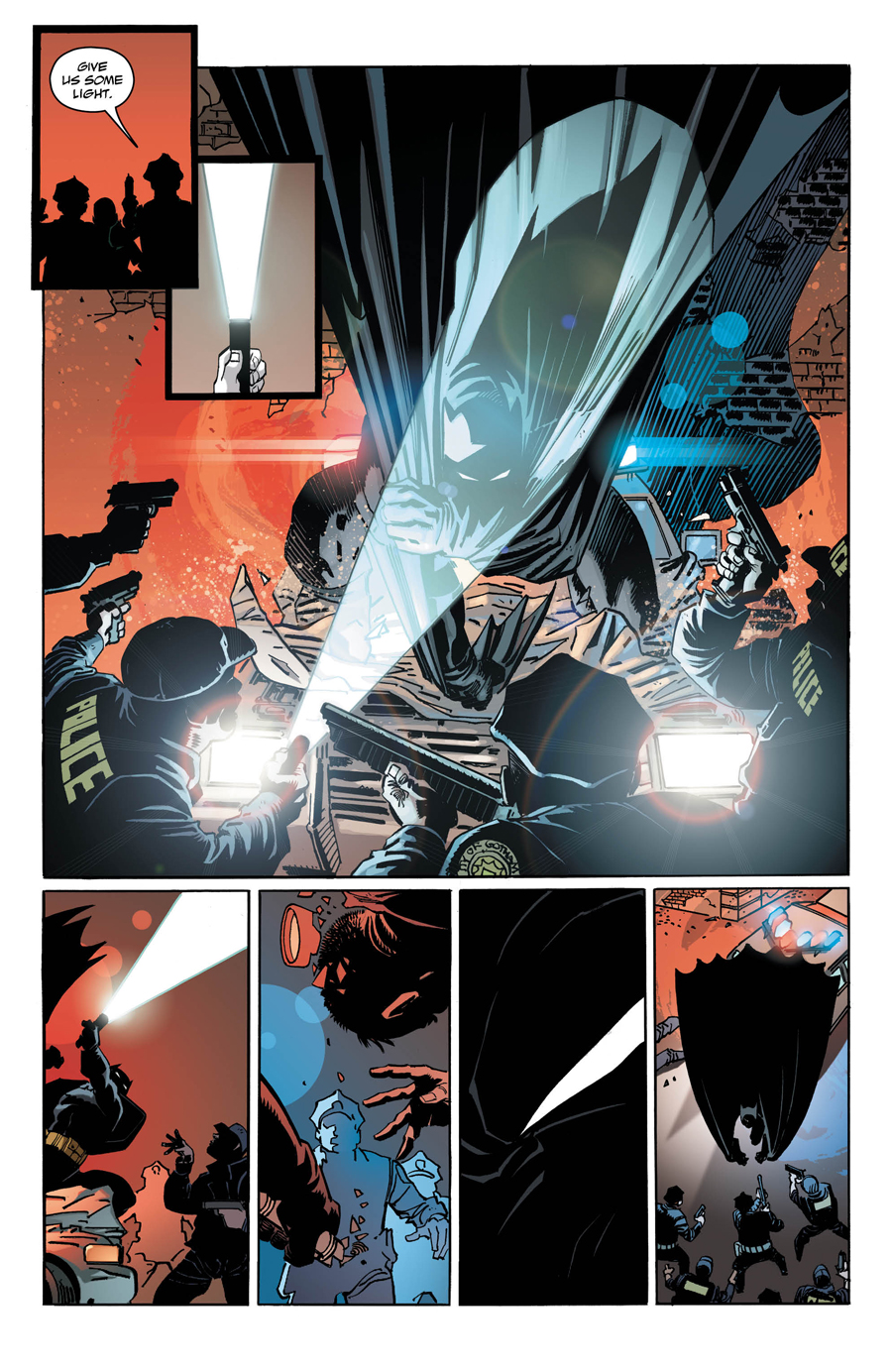 There are also a few new details about the story's plot, which come from CBR and French site, Le Monde. SPOILERS BEGIN BELOW:
During an interview with Azzarello and Kubert, CBR revealed that the final page of the first issue of the book would show that Carrie Kelly is now wearing the cowl after the death of Bruce Wayne. When asked if Bruce is actually dead, Kubert answered simply, "It's a comic book. When is anybody really dead?"
In other news, we may have an explanation for "The Master Race" title, which apparently refers to the Kryptonians of Kandor, according to an interview Miller did with Le Monde at Paris Comic Con. 
While Batman will remain the main character of the book, Superman is set to play a much bigger role this time around. The plot will see the release of the citizens in the Bottle City of Kandor. Batman frees one million people from the Bottle City, which doesn't end up being such a good idea, since the Kryptonians decide to take over the world. Superman and other heroes must team up to fight the Master Race.
Original Story 10.12.15:
Understandably so, last week's unveiling of a piece of Frank Miller art for The Dark Knight III: The Master Race drew some confusion and criticism, not least of all due to a questionable choice regarding Superman's shorts…But this incoming list of news and art should make you feel a little bit better.
More art and news came out of NYCC 2015 this weekend, where Frank Miller made a surprise appearance to talk about the upcoming book, which he's working on with co-writer Brian Azzarello, Andy Kubert, and Klaus Janson. 
First, here's a new wraparound variant cover for issue #1 that was actually unveiled before the show: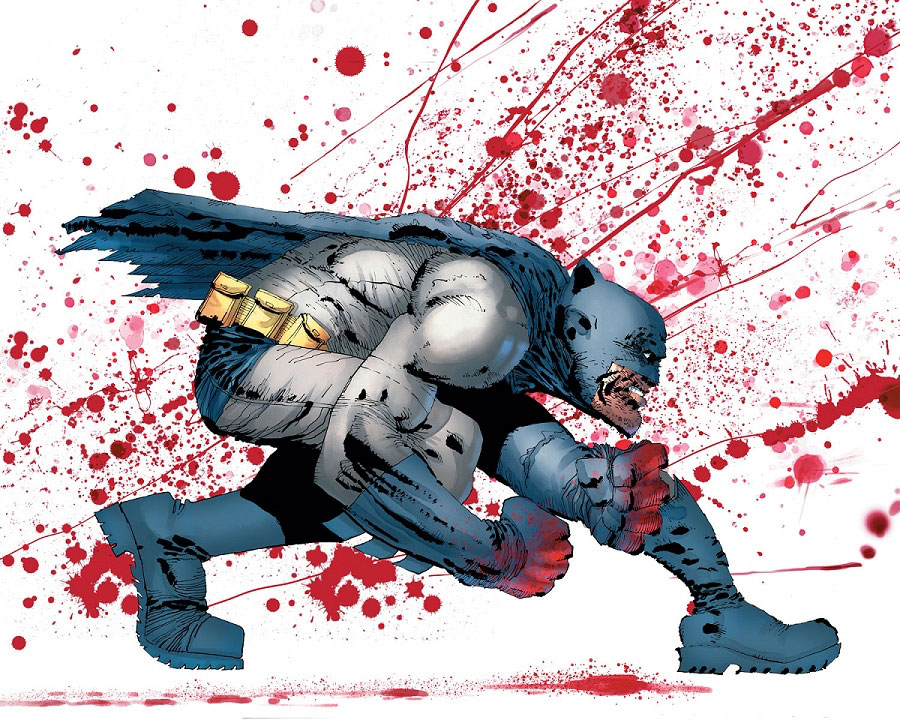 We see here that Miller will remain true to his art work on The Dark Knight Strikes Again, which strayed significantly from the art in The Dark Knight Returns.
New art by Andy Kubert, who was brought on to draw most of the book, was also revealed during the convention. Three pages from issue #1 were shown: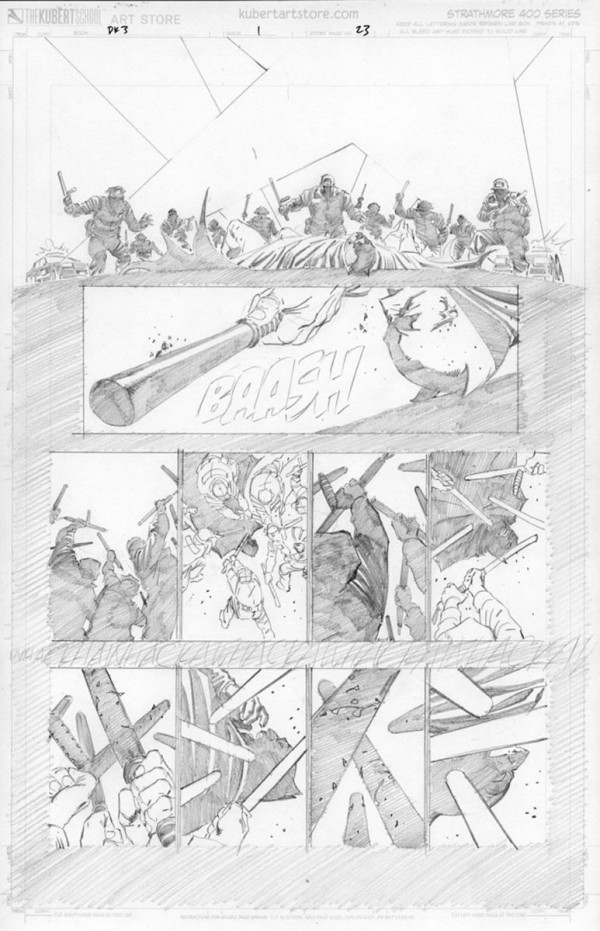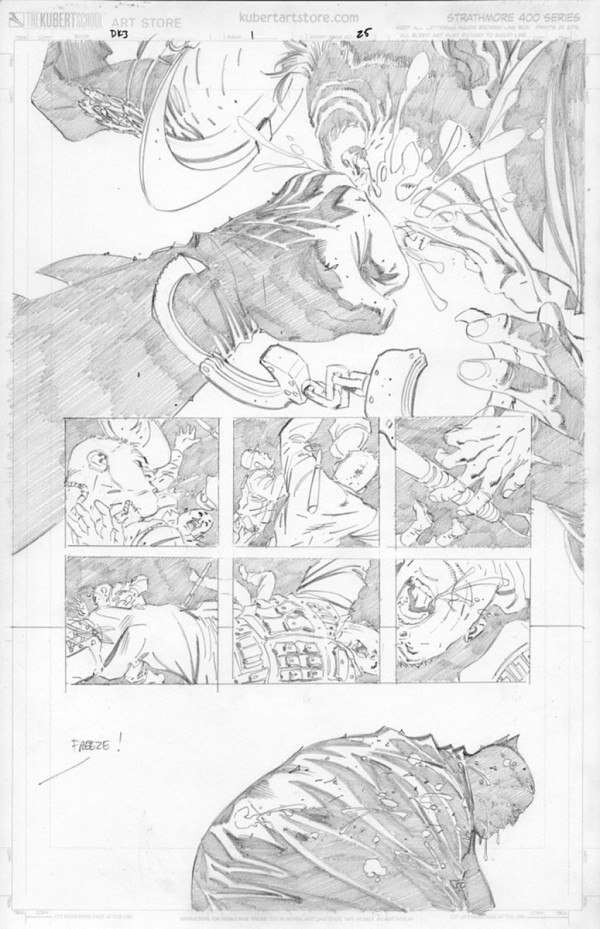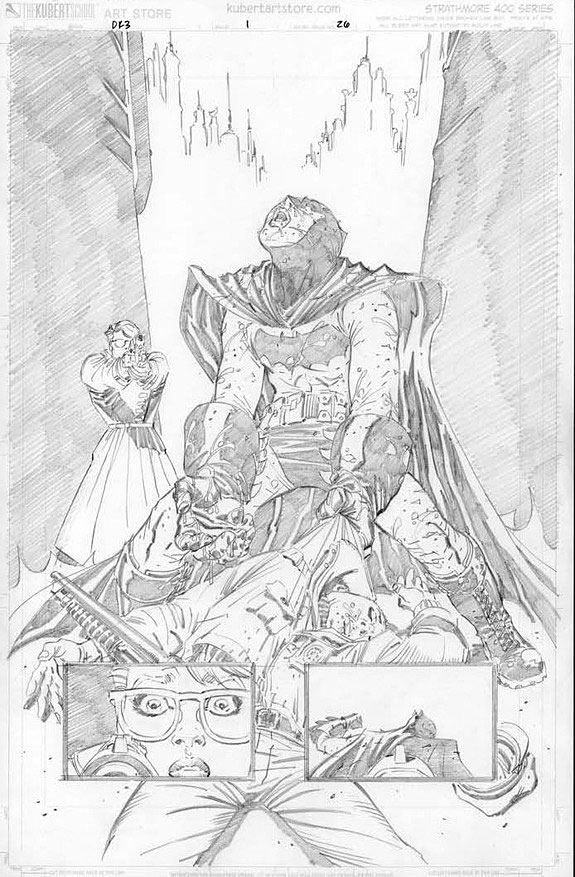 We can definitely see the cues Kubert took from Miller for the new book. This is a lot more Dark Knight Returns.
CBR also had a first look at some of the interior art for The Atom mini-comic that Miller is writing and drawing, with inks from Janson and colors from Alex Sinclair: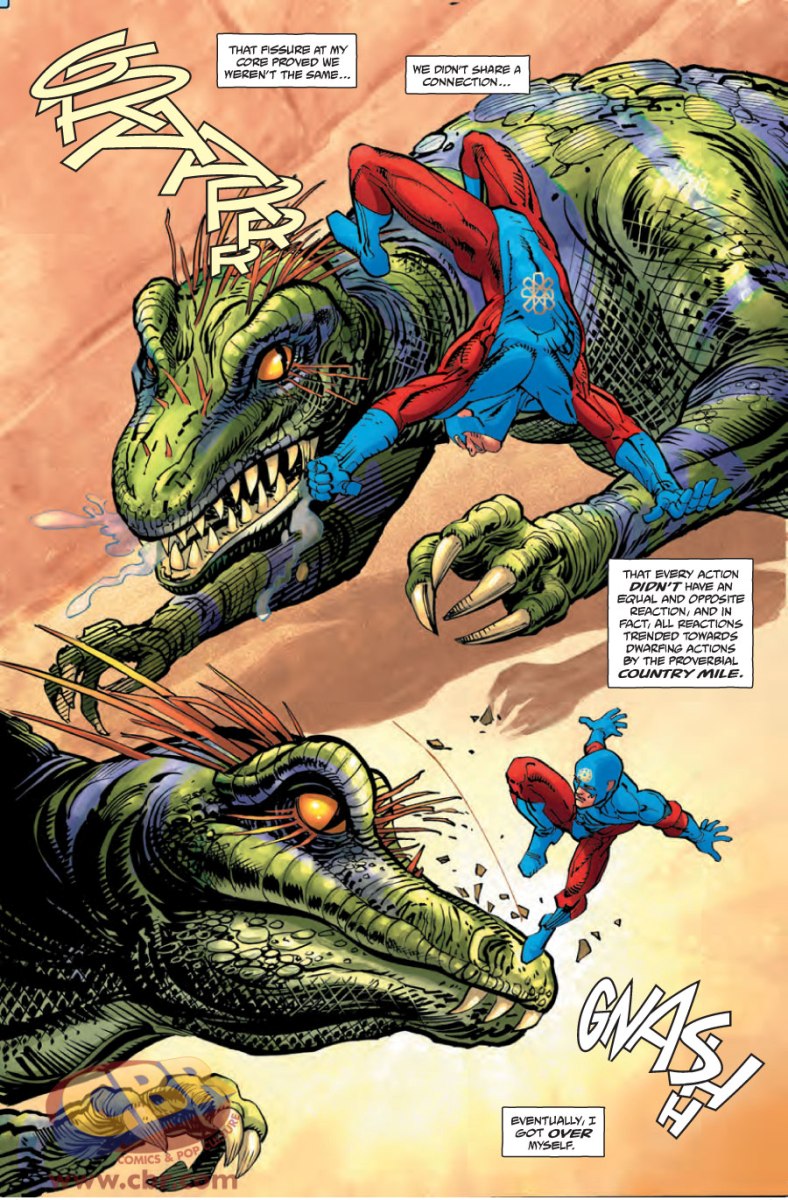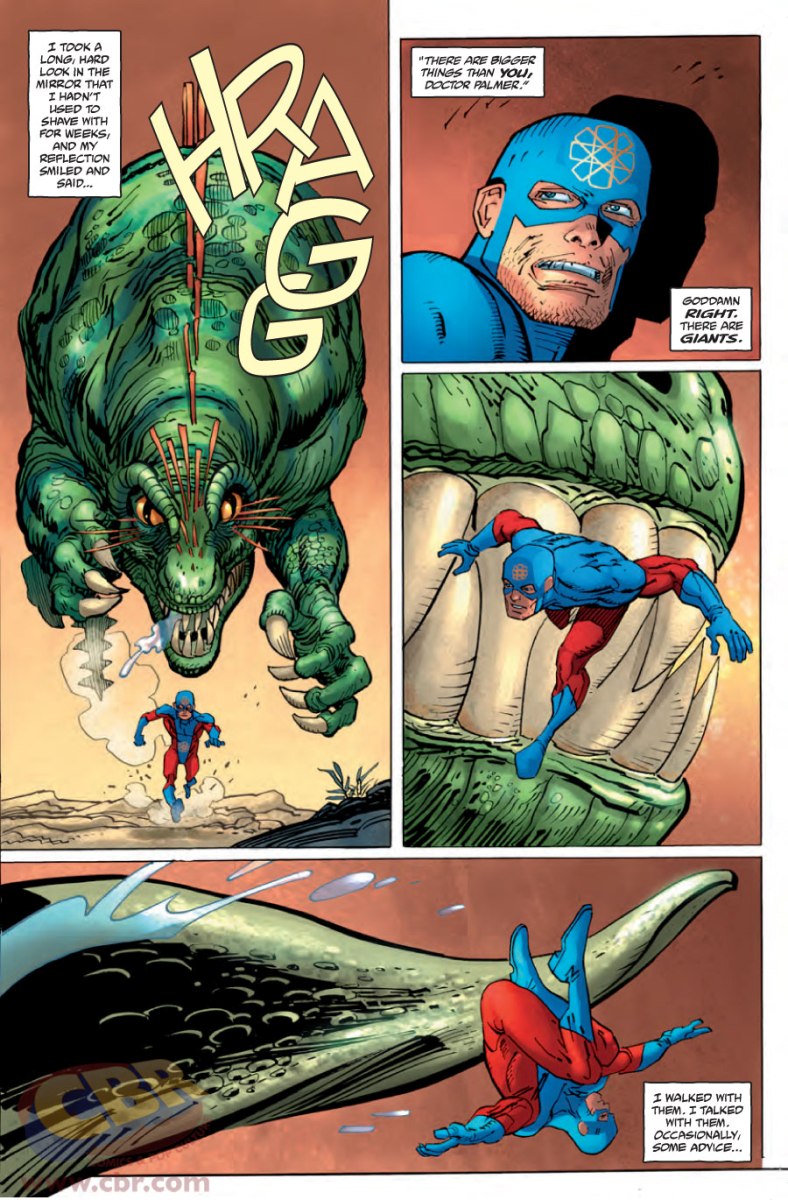 A more controlled Miller here. AND WHAT THE HELL IS THE ATOM DOING FIGHTING DINOSAURS? This is cool. 
Finally, a few more pages from CBR for issue #1: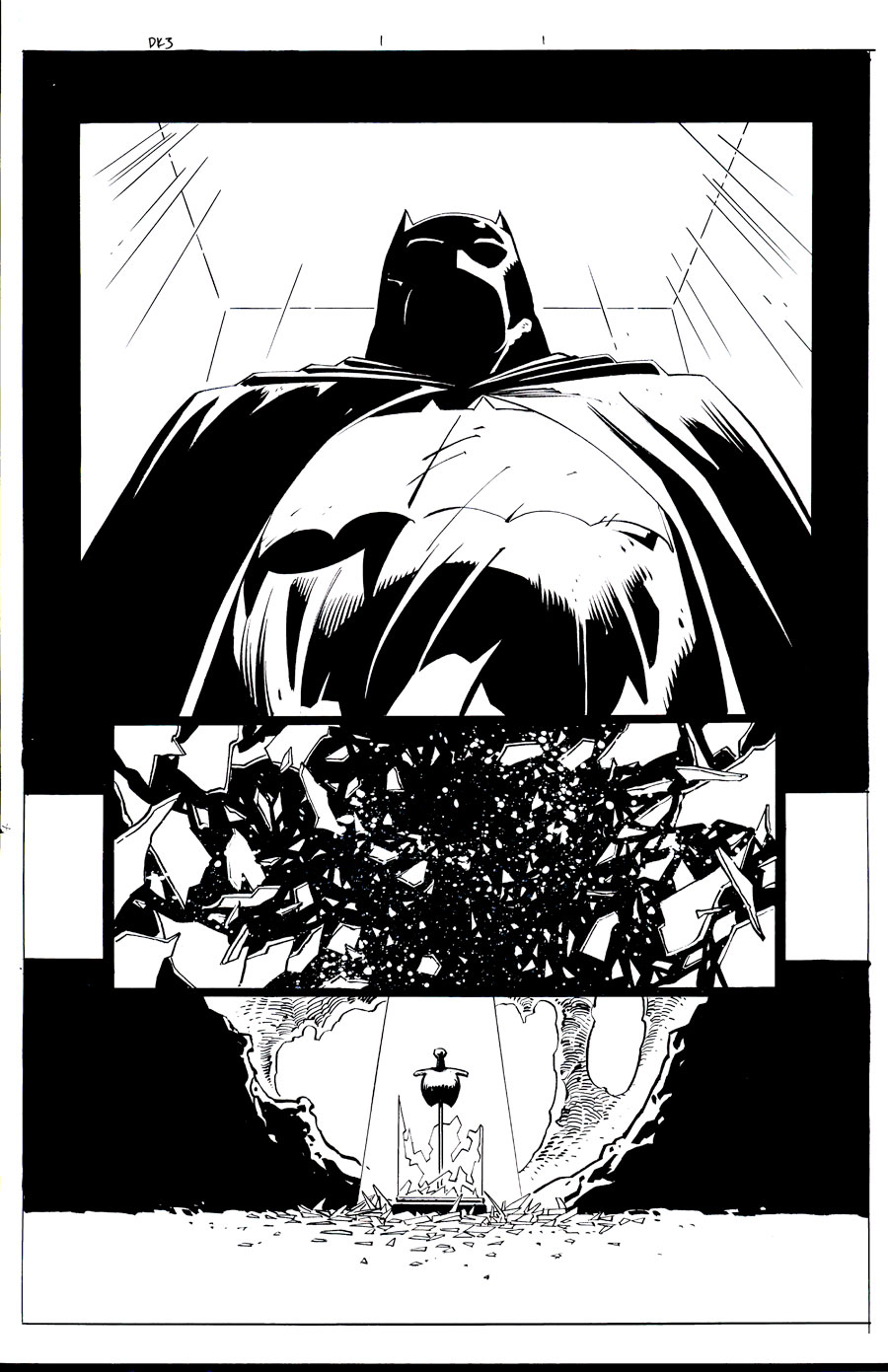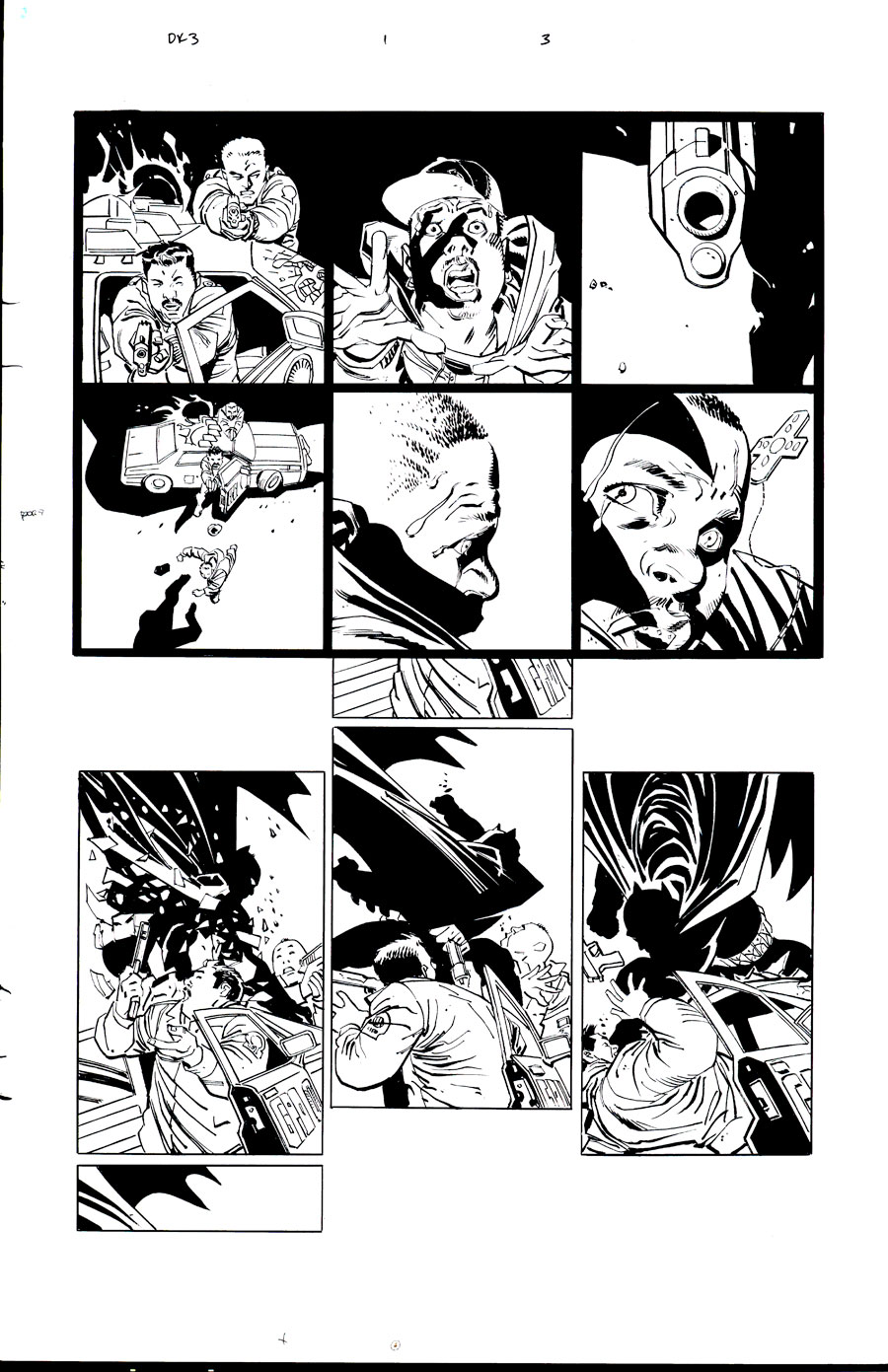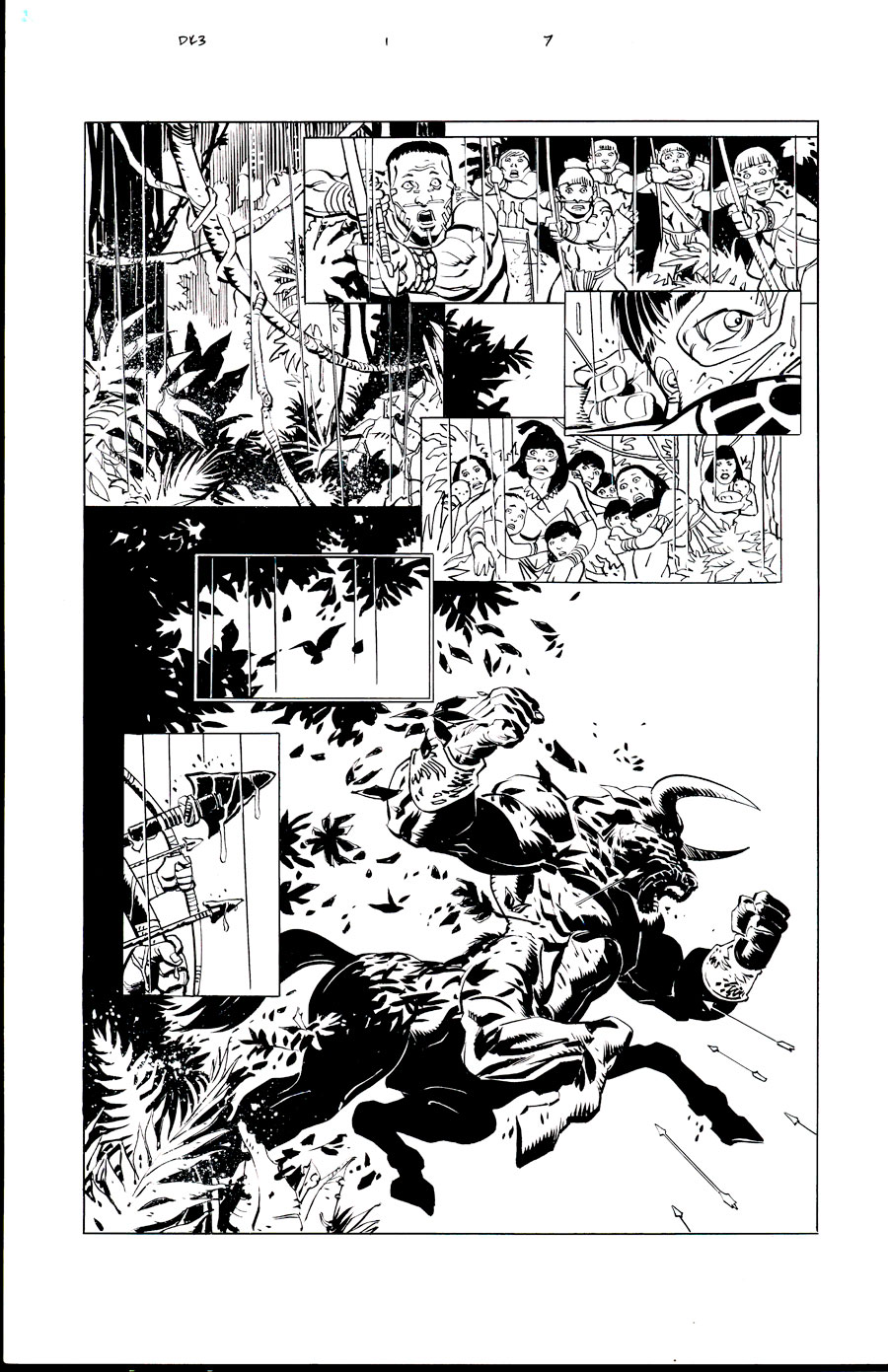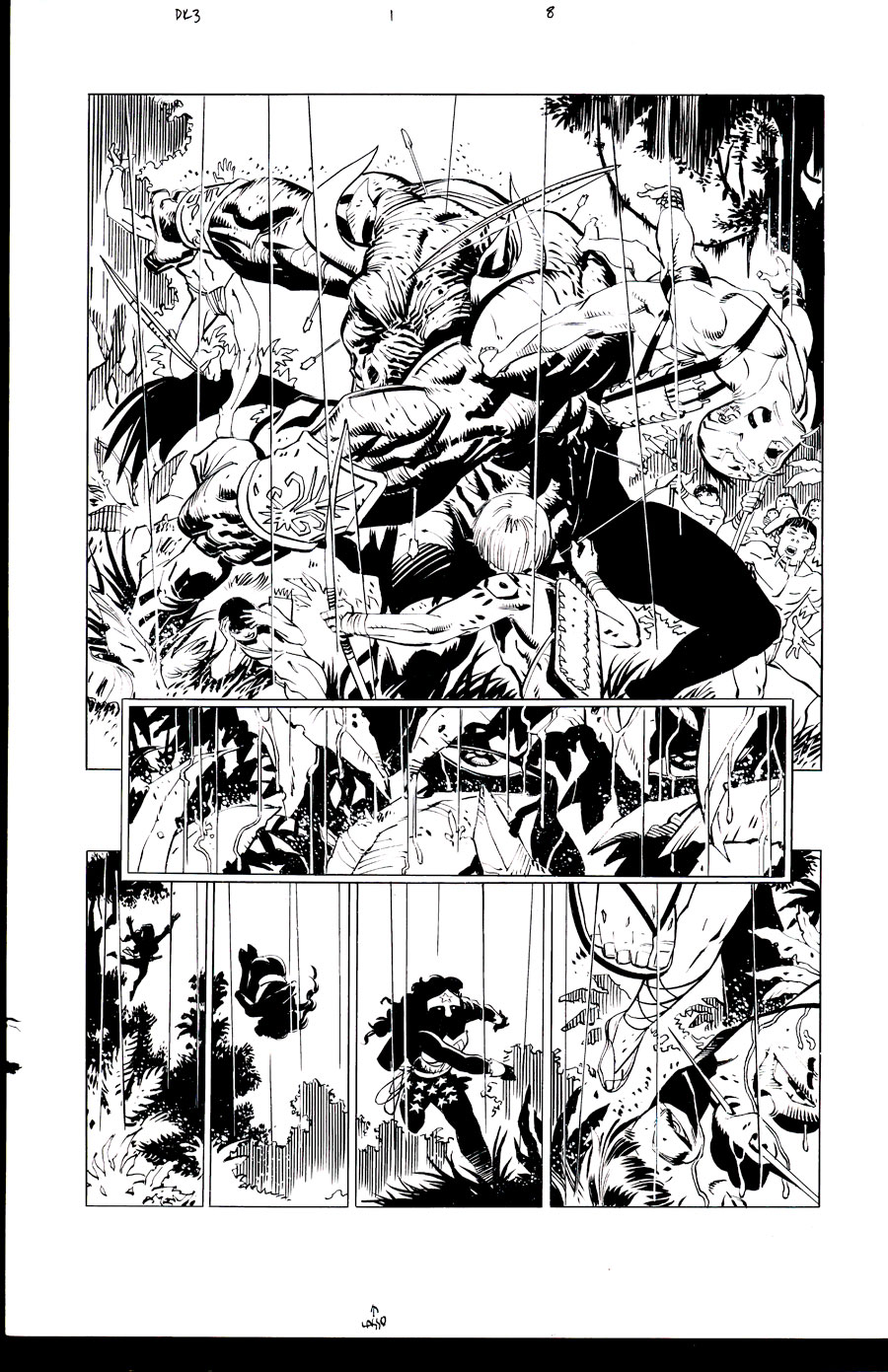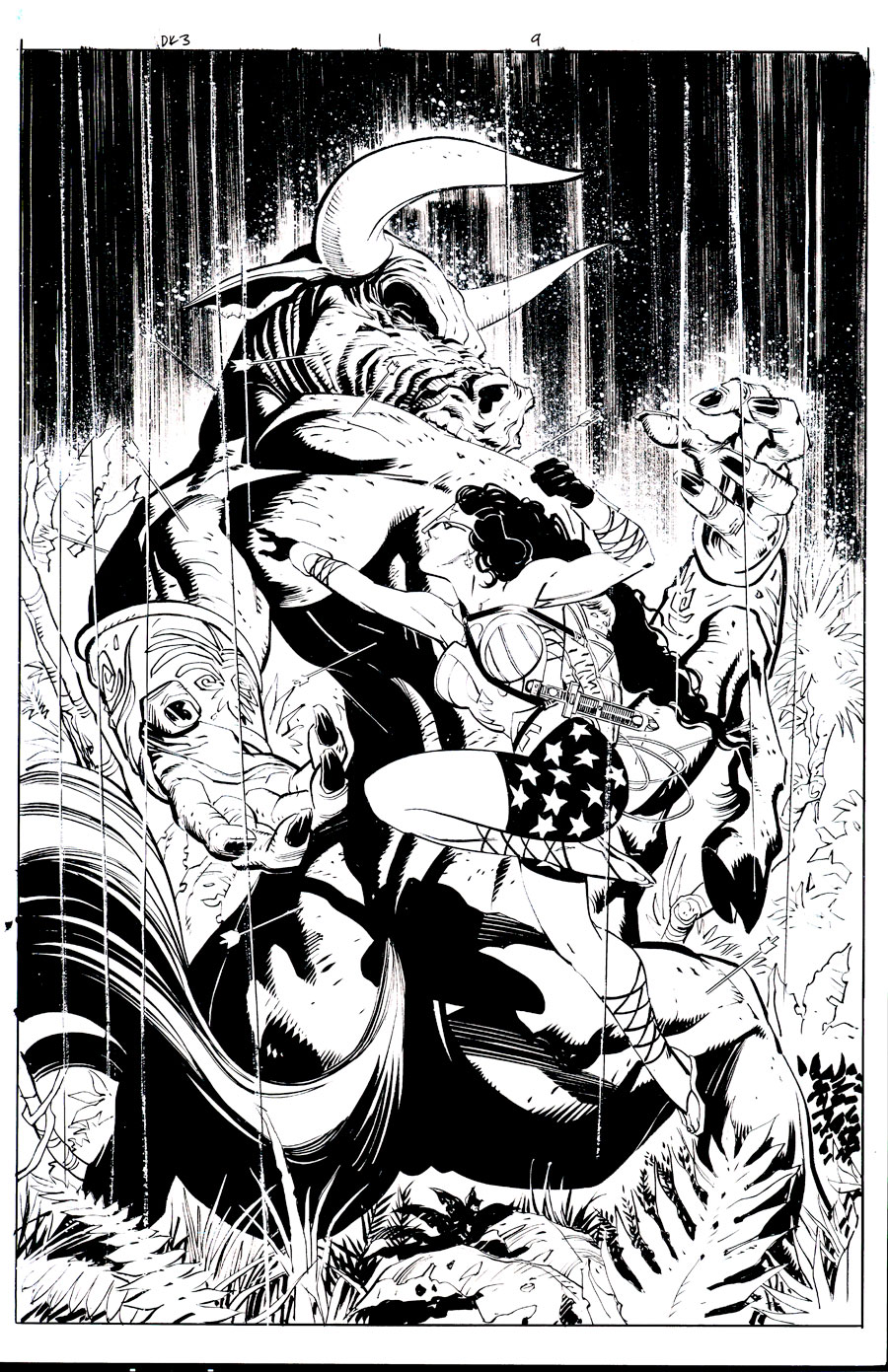 Okay, take a deep breath. A little bit more news:
It was revealed during The Dark Knight III panel that Miller didn't so much write the new sequel as act as a consultant for Azzarello. 
"This is not my conception," said Miller. "It's Brian's. I set up a world in which Batman would operate, and tried to stay true to the character, and now Brian is expanding on the world that I created. These are DC's characters. I couldn't be more thrilled and I'm dying to read it."
John Romita Jr., who is currently working on Superman, will also get a crack at the Dark Knight Universe. There is a new 48-page prequel comic coming in February 2016 that takes place before The Dark Knight Returns. 
"So what John's going to be doing is a 48-page special for February celebrating the 30th anniversary of The Dark Knight, which is actually a prequel for The Dark Knight book, and then we have plans for John following that," said DC co-publisher Dan DiDio to CBR.
A little unrelated, but when asked if he would be completing his series with Jim Lee, All-Star Batman & Robin, the Boy Wonder, Miller responded, "We just started." We reported on this earlier in the month. 
The Dark Knight III: The Master Race #1 arrives on Nov. 25.