News
The Batman: Matt Reeves is Officially Set to Direct
Despite previous reports, The Batman now officially has its director in Matt Reeves!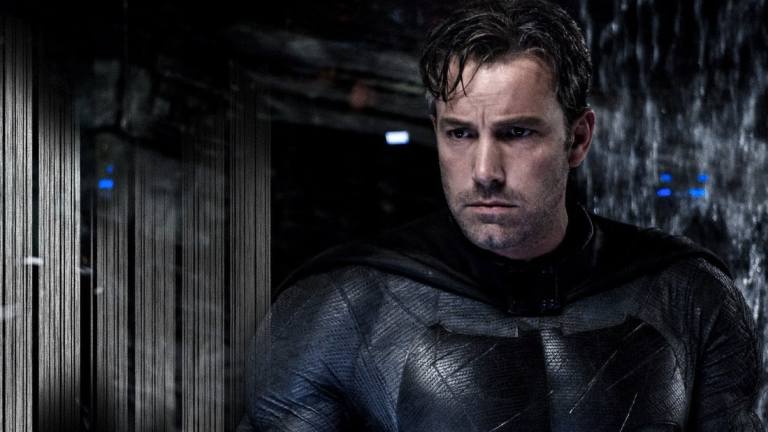 After Ben Affleck stepped down from directorial duties from his upcoming solo-starring effort The Batman, there was a brief period when the follow-up to the divisive DC Comics film effort Batman v Superman: Dawn of Justice was destined – to put it in Batman terms – dance with the devil in the pale moonlight. Yet, fans were given a much-needed lifeline when a report surfaced that Matt Reeves was in negotiations with Warner to helm the effort… that was, until a subsequent report implied that the deal was nixed. Now, it appears that said deal is very much happening.
Warner Bros. Pictures Group president and chief content officer Toby Emmerich officially revealed that the deal is done with Matt Reeves now set to direct The Batman. In addition, Reeves will also join the production as a producer. As Emmerich says in a statement:
"We are thrilled to have Matt Reeves taking the helm of Batman, the crown jewel of our DC slate. Matt's deep roots in genre films and his evolution into an emotional world-building director make him the perfect filmmaker to guide the Dark Knight through this next journey."
With Reeves, The Batman gains the directorial visionary who was behind the genre-defining 2008 film Cloverfield, delivered a more poignant take on teen vampires in 2010's Let Me In and helmed the successful sequels to the current Planet of the Apes reboot franchise in 2014's Dawn of the Planet of the Apes and this summer's War for the Planet of the Apes. As an elated Reeves muses in a statement:
"I have loved the Batman story since I was a child. He is such an iconic and compelling character, and one that resonates with me deeply. I am incredibly honored and excited to be working with Warner Bros. to bring an epic and emotional new take on the Caped Crusader to the big screen."
The Batman has yet to toss a batarang at the calendar to mark its release date, but with its director now in place, expect production to commence quickly.
Our original article as it appeared on February 17, 2017:
The Batman: Matt Reeves Exits Negotiations to Direct
So all the Batman fans out there who've been popping champagne and going on a Cloverfield/Let Me In/Dawn of the Planet of the Apes binge? You guys might want to sit down for a minute… because it looks like Matt Reeves will not be directing The Batman, after all.
Yep, dropping like all the best disappointing news on a Friday evening, THR broke that following a week of negotiations, Reeves has exited talks with Warner Bros. to direct the standalone Batman movie that Ben Affleck will be starring in. At the moment, it is unclear whether it was creative, financial, or simply scheduling conflicts that did in the prospect, but apparently there is a small hope that it can be rectified, with the trade reporting, "The possibility, however, exists that talks could resume when heads cool." Still, it's better for fans not to get their hopes up since the studio source also implied that The Batman will move ahead as planned, and is bigger than any one name.
That is true since five actors have been the face of the Dark Knight since Warner Bros. made its initial Batman picture nearly 30 years ago. Also, they have courted some intriguing talent prior to settling on Reeves, including Sir Ridley Scott (Alien, The Martian), Fede Alvarez (Evil Dead, Don't Breathe), Matt Ross (Captain Fantastic), and George Miller (Mad Max: Fury Road). However, any of these names would hopefully get to develop and shape the project some toward their talents after coming aboard. If the movie steamrolls ahead with any director who is smaller than the brand… well, we saw last year another DCEU movie that filmed with a script that had a loose pre-production process and then a tortured post-production… one filled with pricey reshoots and multiple re-edits.
Also given that this news comes the same day as we're confirming James Mangold and Hugh Jackman's patiently developed Logan hit a homerun on the scale of Christopher Nolan's Dark Knight movies, perhaps the powers at be within the DCEU should take some caution.