Features
The 21 Most Valuable Movie Franchises
With another summer movie season done, we examine the 21 most valuable movie franchises. Whose worth is going up and whose is going down?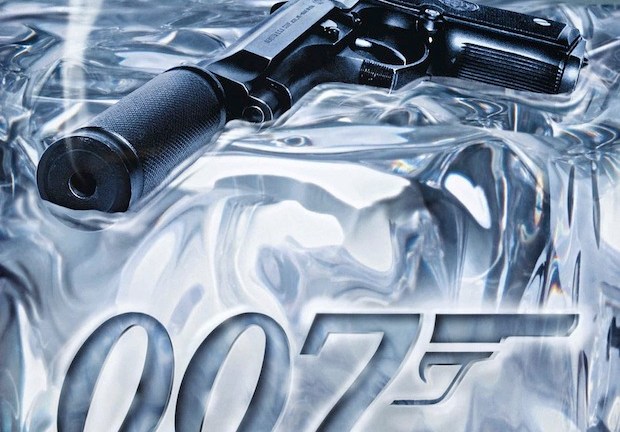 And it's over. Like a gorgeous kiss of sun before the fall of evening, another summer has come to pass, and we are all left to settle into our post-summerm ovie season lives. Technically speaking, summer does not end until Sept. 22. But as every school kid knows, when classes are around the corner, and the parents stop wearing white, it is time to look to the leaves.
So it is with Hollywood as well. While the studios are always eager to start the summer movie season earlier and earlier—it is dipping well into the heyday of March with Batman v Superman: Dawn of Justice next year—they too acknowledge that they have squeezed the last bit of excited franchising from moviegoers by the time the beaches begin to empty (at least until Thanksgiving). Everyone is ready to take a break from big blockbusters and even bigger sequel-led franchising by the time the cool breezes come.
Yet, even the most lax geek is concurrently curious to look back and estimate. Just how did your favorite franchise do this year? Or where do your pet-characters stand in contrast to the others in the field as one movie season ends and the hype for another soon begins?
Well, we here at Den of Geek are happy to take a look at what another summer meant to the ever-shifting horse placement in the box office derby that lasts every 12 months, and what the contests for the next year (or two) seem to mean for Hollywood's evermore dependent bread and butter.
Join us as we consider just what are the most valuable franchises in Hollywood circa 2015. 
***SPECIAL NOTE: We will only be considering franchises still releasing films into the foreseeable future, with apologies to Mr. Baggins.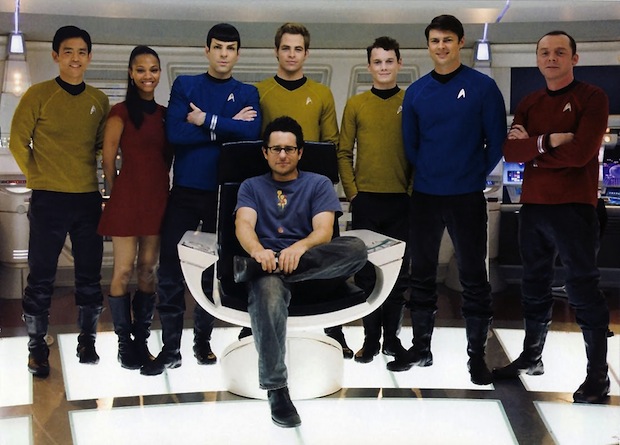 21. Star Trek
Most Recent Entry: Star Trek Into Darkness ($462 million worldwide)
By far one of the oldest and most enduring franchises, it didn't seem right to do this list and not include Star Trek (even as it slides further and further down this annual list every year). It might be beyond the top 20 slots now, but the franchise is still vitally flying through the cosmos after its second reboot/remake/re-whatever pulled in over $450 million in 2013. And perhaps more importantly, the series is about to turn 50 years old next year…just in time for Justin Lin's anticipated Star Trek Beyond.
Still, as ancient and illustrious as the franchise's history is, there is no denying that its credibility took a hit in 2013. Sure, Star Trek Into Darkness received mostly positive and upbeat reviews from critics who had not yet been beaten into CGI submission that summer. However, the film clearly divided fans who still cannot agree if Benedict Cumberbatch playing Khan is a good thing. Further, the sequel took the length of a U.S. presidential term to reach its multiplex of port. In that time, excitement clearly waned over the J.J. Abrams-led reimagining. While the joyful Star Trek (2009) reboot silenced cynics with its impressive $257 million domestic haul ($385 million worldwide), it did not build a healthily growing franchise the way Paramount had hoped.
In contrast, previously well received launches and reboots, including Batman Begins and Transformers, were able to birth even bigger box office sequels, but Star Trek shrank at the domestic box office by a worrisome $29 million. And I'm sure Paramount Pictures recalls that just over a decade ago, Star Trek: Nemesis grossed only $67 million worldwide.
Fortunately, this is nothing to fret over, Trekkers. With a new director at the helm for a more immediate sequel, and a 50th anniversary to capitalize on, there is little doubt that there are still new box office charts to boldly go on this lucrative enterprise.
20. Superman
Most Recent Entry: Man of Steel ($668 million worldwide)
Superman may be the Godfather of superheroes, but he has sunk in hype far more than soared in recent years. Despite box office experts stating that 2013's Man of Steel would earn at least $800 million in worldwide receipts, with $1 billion still on the projections table as late as the Monday after its opening weekend, the dour and desaturated reboot ended up settling for less than $700 million. To be fair, this is far superior to 2006's Superman Returns earning the reboot-killing figure of $391 million worldwide, but when a franchise based on one of the most globally recognized brands cannot cross $400 million domestic, there is a problem. Consider: if Warner Brothers was happy with Man of Steel's returns, do you really think that they would have placed Batman in the "Superman sequel?"
Fortunately, Superman is still one of the most valuable brands in the history of marketing. More than any other superhero, his emblem is ubiquitous. Nearly any person in the world, at least certainly one living near a movie theater, can recognize its meaning. And even on an entry that has divided fans (yet again) and earned the overblown wrath of spiteful critics, Man of Steel is still an unqualified success, and one of the year's biggest hits. This is a testament to the character whose future only looks bright, no matter how many 9/11 images Zack Snyder may throw at the screen.
The inclusion of the currently far more popular Batman in a Superman sequel only guarantees more exposure. And just ask the already beloved Iron Man what a team-up can do for your solo franchise's numbers. Beyond that, the Man of Steel franchise appears to serve as the bedrock for a future DC Cinematic Universe that will soon include Wonder Woman, Aquaman, and even the oft-fabled Justice League. If one puts Superman at the center of this multi-franchise world, all of a sudden Man of Steel looks like a shaky but serviceable takeoff toward the billions to come.
Then again, the latest reports suggest that WB now views Batman as the centerpiece of the DC Cinematic Universe, and there are no planned solo Superman movies yet on the WB release calendar. Meanwhile, there are rumblings about three starring Ben Affleck as Batman, so dropping below 20 might be as good as it's going to get for the Man of Tomorrow…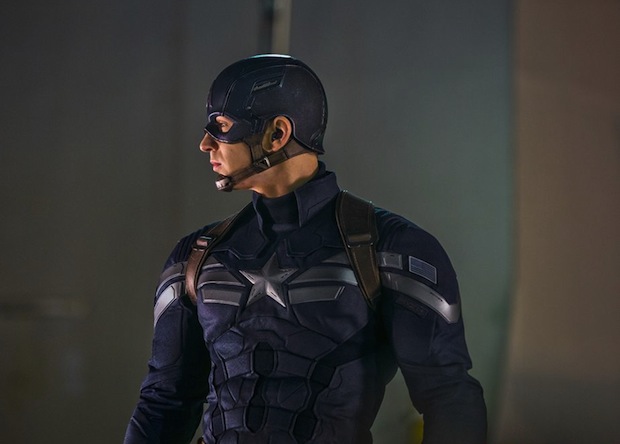 19. Captain America
Most Recent Entry: Captain America: The Winter Soldier ($714 million worldwide)
Increasingly, the Captain America films appear to be the closest thing Marvel Studios has to a "prestige line" in their film division. While almost all Marvel movies are critically well received, they went a little beyond the call with Captain America: The Winter Soldier, crafting an immaculate and high-octane action movie that perhaps fell short of its espionage aspirations but still delivered a refreshingly smart and taut superhero experience.
For their efforts (along with a post-The Avengers bump), Marvel Studios was rewarded over $700 million worldwide in box office receipts–well up from Captain America: The First Avenger's more modest $370 global cume. The studio also gave Winter Soldier directors Joe and Anthony Russo a vote of confidence by bringing them back for Captain America: Civil War and still further upcoming The Avengers: Infinity War films.
So why is this at the nineteenth spot on this list? Because while Cap is definitely the apple of Marvel's eye in 2015, having essentially replaced Iron Man as the face of the Avengers, he is still not quite that at the global box office. The Winter Soldier was the most ambitious film Marvel Studios has ever made, creatively speaking, and it barely surpassed the far more internationally beloved Spider-Man at the 2014 box office when the ol' web-head starred in his worst (and laziest) cinematic outing to date. So while Captain America might be doing just fine creatively, there is perhaps a reason why his next film, Captain America: Civil War, increasingly looks more like a sequel to Avengers: Age of Ultron than Captain America: The Winter Soldier. 
Of course, the film maintains the creative team from the 2014 Cap effort and will continue those storylines, but it will almost certainly not be marketed on Cap and Falcon saving Bucky's soul, but on Captain America vs. Iron Man. With Black Panther, Black Widow, Hawkeye, Scarlet Witch, War Machine, Vision, Spider-Man, Ant-Man, and possibly even the Hulk also joining the frey, Marvel shows it's aware that a great Captain America movie can now gross $700 million. But a Captain America movie with Iron Man in it is sitting pretty with $1 billion in reach.
Maybe if Civil War does make a billion dollars, we can hope to one day have another Captain America movie that doesn't have Tony Stark in it?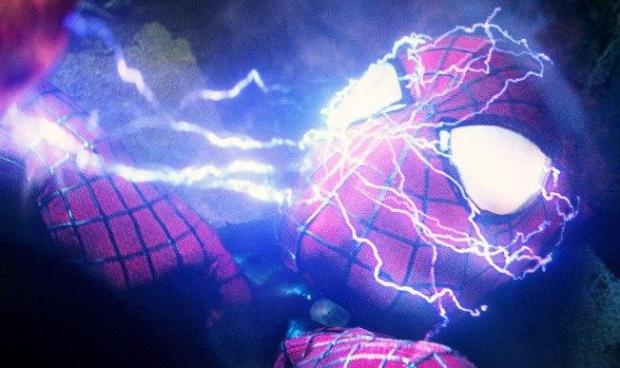 18. Spider-Man
Most Recent Entry: The Amazing Spider-Man 2 ($708 million worldwide)
This brings us to an entry that proves ridiculously durable, even after it's been rebooted two times in less than four years.
The most recent Spider-Man movie was a disappointment by almost every measurement. Intended to be the kick-off to a shared cinematic Spider-Man universe, The Amazing Spider-Man 2 failed. On top of that, the reason that there are no Sinister Six or Black Cat movies currently in development probably has to do to the fact that The Amazing Spider-Man 2 received mixed to negative critical reactions, and far worse from the general audience. Instead of grossing $1 billion, TASM2 struggled to cross $200 million domestically and $700 million worldwide–just two years after The Amazing Spider-Man grossed $262 million in the U.S. and $757 million overall.
Even that tally earned a raised eyebrow, but Sony plowed ahead even after The Amazing Spider-Man failed to live up to the financial shadow of Spider-Man 3, the most poorly received entry of Sam Raimi's Spider-Man trilogy that still grossed $890 million. That was a $140 million drop folks! And SM3 didn't have 3D surcharges either.
So why is Spider-Man ranked above growing franchises like Captain America?
Because even a shrinking Spider-Man brand is still astronomically valuable. To be sure, since we started this derby in 2013, the Spider-Man brand has dropped from the ninth spot to the eighteenth, but there is still very good reason why Marvel Studios is interested in righting the Spidey ship in a deal with Sony: he is still an international mascot and a seemingly eternally open goldmine.
Arguably, there has not been a good Spider-Man movie since the marvelous Spider-Man 2 in 2004, but the Spider-Man films just keep on proving that no matter the quality, people love the character. The character's box office appeal might be the rare creature to have shrunk both domestically and internationally in the last decade, yet it is still earning just about as much as Marvel Studios' most popular non-Robert Downey Jr. movies.
In many respects, Spidey stands as the precedent that proves there is no time limit on how short the reboot window can be (or how often it can come). Consider that there will be less time between the Batman v Superman Caped Crusader reboot than there was between The Dark Knight and The Dark Knight Rises.
And now that Sony and Marvel Studios have made a deal, Spider-Man's image will likely be rehabilitated overnight for fans and general audiences that trust the Marvel Studios logo more than they ever did in that of Sony alone. Together, the studios stand to make Spidey more popular than he's been in years, and considering that this equated to near billion-dollar grosses during a decade that didn't have 3D, ubiquitous IMAX, or 10 years of price inflation, that means Spidey will probably keep swinging for a long, lucrative time to come.
17. The Hunger Games
Most Recent Entry: The Hunger Games: Mockingjay – Part 1 ($752 million worldwide)
Finally, an entry where the lead isn't cut to look like an action figure. The Hunger Games left box office watchers shell-shocked in March of 2012 when it earned $408 million at the U.S. box office alone (that's better than two out of this summer's three superhero movies). The second one, The Hunger Games: Catching Fire, grossed even more with $424 million. While the third entry, Mockingjay Part 1, saw a drop in domestic income, it still grossed more than either previous entry with over $750 million worldwide.
You could say the series was on fire. 
Based on a Young Adult series about a girl forced to battle other children to the death for reality television sport, complete with a love triangle, this series did not seem like the surest of bets once upon a time. Granted, it would make money on a $78 million budget, but it was always compared to Twilight, another YA series with genre elements and a love triangle that only crossed $300 million domestic once in five installments. But unlike those films, The Hunger Games is actually good appeals to more than a primarily young female teen demographic.
When one adds in the fact that Jennifer Lawrence might just be the biggest movie star of her generation–she's certainly one of the most talented–the sky is the limit for this franchise. Well, it would have been if it weren't ending this November.
Almost tragically for the studio, The Hunger Games: Mockingjay – Part 2 is set to be the end of Katniss Everdeen's saga and it will draw the curtain down over Panem. At least for the time being. As Lionsgate already has Hunger Games theme parks planned, rumor has it that there will be more movies that expand this shared universe beyond the initial trilogy of books upon which the current films are based on. Josh Hutcherson confirmed as much too while in San Diego this summer.
So, if there are indeed more arrows in Ms. Lawrence's quiver down the line, this franchise can only grow upwards.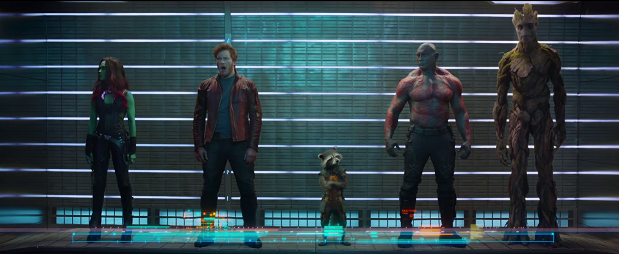 16. Guardians of the Galaxy
Most Recent Entry: Guardians of the Galaxy ($774 million)
I'm hooked on a feeling: one where there is a big budget comic book movie with nary a masked superhero in sight. Enter the grooviest mojo that James Gunn could ever devise for his franchise about a talking raccoon with a machine gun.
As the most improbable gamble Marvel Studios has taken to date, Guardians of the Galaxy is a personal favorite with its inarguably unique and personal madness offered by Gunn, and its pleasant cast, including a movie star making turn by Chris Pratt.
Also, the cosmic oddball quality of the picture is the uniquely reason why it has the most latitude to do whatever it wants away from the mass-market "synergy" plan of the other Marvel Studios films. It's the reason that Guardians of the Galaxy 2 should in theory fold into Guardians of the Galaxy 5 without too much hand-wringing about soulless cross-promotion.
Audiences seem to dig it solely because they love a talking raccoon with a machine gun…plus a talking tree, bubbly '70s pop tunes, and Chris Pratt. This bucket of bolts should be able to stay in the air for a very long time with new adventures for Star-Lord and the gang to get up to every proverbial week.
15. Pirates of the Caribbean
Most Recent Entry: Pirates of the Caribbean: On Stranger Tides ($1.04 billion worldwide)
Once upon a time, Captain Jack's greatest claim to fame in pop culture was being the name of a Billy Joel song. However, everyone today knows the name of Jack Sparrow. Captain Jack Sparrow at that.
Considered a monumental risk in the early 2000s by Disney management, some of whom apparently thought Johnny Depp was "gay-ing" up their movie, Jack Sparrow of Pirates of the Caribbean is the most iconic original film hero since arguably Indiana Jones. However one may feel about the quality of the Pirates sequels, there is no denying that their success was built off the end of Depp's contorted and quirky hat.
Undeniably, those sequels also prove the rule that goodwill builds to even bigger returns. While the original Curse of the Black Pearl earned an eyebrow-raising $305 million domestic and $654 million worldwide (not to mention an Oscar nomination for Depp), its most direct sequel earned an even more breathtaking $423 million domestic and $1.06 billion worldwide.
Clearly the franchise has waned in popularity, as the third voyage with the good Cap'n only grossed $963 million worldwide. Yet, if you keep a weather eye on the horizon, it is still easily one of the most reliable brands in the 21st century.
Haters can point to the ominous domestic drop of 2011's entry, which with $241 million is the first Pirates movie not to cross $300 million in the States. But around the world? Witty Jack is more popular than ever, as his $800 million overseas totals carried the character back over the $1 billion threshold. And I doubt international opinions about Dark Shadows or Transcendence will effect the overseas cume of the next one either.
It is thus no surprise that Disney is already furiously at work on Pirates of the Caribbean: Dead Men Tell No Tales for 2017 with a SIXITH movie also likely in the cards. Savvy?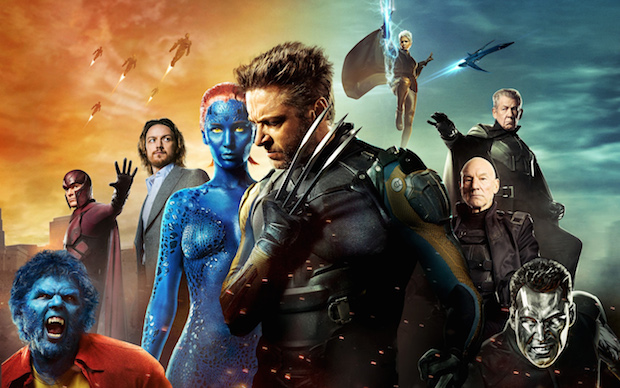 14. X-Men
Most Recent Entry: X-Men: Days of Future Past ($748 million worldwide)
X-Men is a staggeringly dense and confusing franchise with a mythology more confounding than a Rubik's Cube. In short, it is finally doing its source material proud!
Credited as being the first "modern" superhero series of the 21st century, X-Men launched in 2000 with a meager $75 million budget, which carried it shockingly close to $300 million worldwide. It is arguable whether 20th Century Fox realized what a goldmine it had until Spider-Man kicked the door off the super-greens a few years later, but it very clearly does now.
Ever since management changed at 20th Century Fox, the X-Men films have gotten both better and more financially successful. Arguably beginning with 2011's X-Men: First Class, the mutant revival started at the franchise's lowest box office returns of $353 million. Audiences were clearly burned by 2006's X-Men: The Last Stand and 2009's X-Men Origins: Wolverine. 
However, the series has only grown since then with the spin-off movie The Wolverine cutting up $414 million worldwide, and X-Men: Days of Future Past returning to franchise glory with almost $750 million worldwide.
But the real reason to place it above other franchise films that have entrys which grossed more, such as Marvel Studios' Guardians, is that it is the inverse of the Marvel model. While Marvel Studios builds up to its big crossover events, the Marvel license to the X-Men affords 20th Century Fox a giant sun of which to spin off multiple mutant franchises into its orbit. In addition to Wolverine, Deadpool and Gambit are both getting spin-offs in 2016. And presumably, there is a whole universe to build as long as the central X-Men movies can stay as well afloat as they have for the last four years.
In such a case, this is a single franchise where the spin-off capabilities make it a multi-tiered box office juggernaut…and yes, that was on purpose.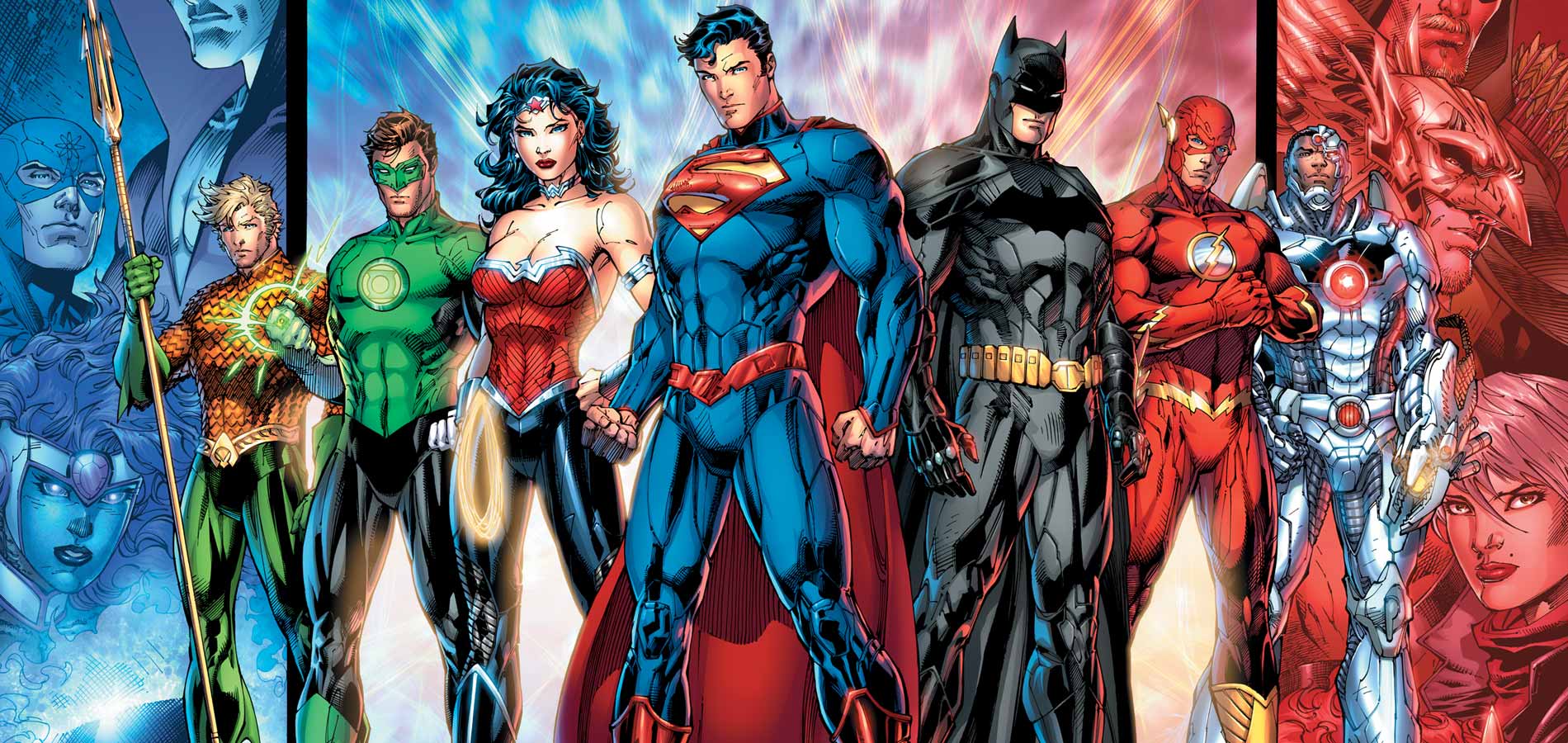 13. Justice League
Most Recent Entry: None
It is usually presumptuous to call a franchise one of the most valuable in Hollywood when it doesn't have a single record to its name. However Justice League will already be a billion-dollar franchise if audiences receive Batman v Superman: Dawn of Justice well next year. Unlike almost any other superhero (save for the entry below), Batman is the only masked marvel to single-handedly carry his movie to a billion dollars of global glory. Twice.
Justice League will have that same common Batman denominator, as well as Superman, Aquaman, Wonder Woman, and the Flash together on the big screen in an era when something as mediocre as Avengers: Age of Ultron can still cross $1 billion on the simple novelty factor of all those superheroes being in one place.
The only reason Justice League could conceivably fall under the lofty billion-dolar expectations is if audiences soundly reject the first draft of this DC Cinematic Universe vision that is being built in Zack Snyder's image next March. But if that happens, it won't be Justice League's fault if the new Ferrari gets wreaked while driven out of the dealership. Only time will tell though. 
12. Iron Man
Most Recent Entry: Iron Man 3 ($1.2 billion worldwide)
Admittedly a bit of a cheat, the inclusion of the Iron Man franchise is the semi-exception to the rule that each film must be evidently continuing in the near future. As of right now, there is no Iron Man 4 on the horizon. However, the obvious global appeal of such a prospect is enough to make Robert Downey Jr. the most popular (and most compensated) movie star on the planet. In other words, the fact that Robert Downey Jr. is still playing Iron Man and could do a fourth Iron Man makes this franchise so valuable that it naturally inflates the box office returns on any other franchise that Downey's Tony Stark might appear in, such as the Avengers or Captain America.
As a result, the Iron Man brand is ridiculously potent, even if we never do see Downey in another film with Iron Man in the title. And that's the real beauty of the Marvel Studios system. This is not one franchise, but a single head of a Hollywood Hydra still in its infancy. Iron Man is its own unique franchise—which makes it all the better when he appears in The Incredible Hulk or gives the whole universe a bump when he brings in the largest audience for a total team-up movie. This franchise is like a billion-dollar good luck charm. As long as Downey is in the suit, the sky's the limit. As long as Downey's in the suit…
And that is also why Iron Man has dropped as a franchise out of the top 10. While Downey and the franchise are incredibly valuable to Disney, they still aren't able to make a fourth Iron Man film, because Downey has priced out and shows little interest in doing another solo adventure. One day soon, it will also be inevitable that Downey will not be interested (or able) to play Tony Stark at all. And on that day, the value will change drastically.
11. Transformers
Most Recent Entry: Transformers: Age of Extinction ($1.1 billion worldwide)
But for some movie franchises, characters, much less actors, are expendable. Look no further than the unstoppable box office juggernaut that is the Transfomers franchise. Based on an '80s toy line and cartoon series, the Gen-X nostalgia morphed in the hands of Michael Bay into something big, loud, and as vastly profitable as it is grotesque.
Yes, Steven Spielberg's name is plastered all over these movies as an executive producer, but at best his influence is only marginally felt in the original 2007 entry, which circled around a boy (Shia LaBeouf) and how getting his first car also got him a girlfriend (Megan Fox).
This automotive E.T. plot was dropped in the second one, which made a $100 million more in the States despite the near universal panning of the picture. The next Transformers was the first in the series to cross $1 billion even though it cut out the much hyped Fox. And most recently, Bay soft-rebooted the series with Transformers: Age of Extinction, a film that has completely jettisoned LaBeouf in favor of Mark Wahlberg. No body cared or noticed when that too earned over $1 billion worldwide, particularly in China, which was more than pandered to in a preemptive move by Paramount to make up for Transformers' softening U.S. grosses.
Unlike certain other billion dollar franchises, this one shows that nothing is replaceable beyond the promise of giant CGI robots crashing into buildings. It's a guarantee that Hollywood can also produce that many, many, many more times.
Find out the Top 10 Most Valuable Franchises by going to the next page!
10. Jurassic Park
Most Recent Entry: Jurassic World ($1.58 billion worldwide)
Who would have thought something like the Jurassic Park franchise really would survive after all these years? After seemingly ending on a whimper in 2001 with Jurassic Park III's meager $181 million domestic total, it appeared that nothing could ever create the magic and wonder of Steven Spielberg's 1993 popcorn masterpiece. While that film went on to become the highest grossing movie of all time in '93, as well as a Millennial touchstone forevermore, neither immediate sequel could live up to the T. Rex-sized shadow it cast.
Well, at least in terms of box office, Jurassic World has proven it can do exactly that. Both an achingly on-the-nose love letter to the Spielberg classic, as well as a smirking self-satire about the need to go "bigger" and "scarier" with franchise building, Colin Trevorrow's walk in the park has grossed over $1.5 billion to date, making it the highest-grossing film not directed by James Cameron. Additionally, it holds the record for largest U.S. opening weekend with $208.8 million and is only stopping about $20 million shy of Titanic's $658 million U.S. total.
Of course, there will be more movies, and expectations will be sky high. But with at least Chris Pratt (the biggest movie star on the planet today after arguably Downey and Lawrence) and Bryce Dallas Howard returning, the sequel should open quite big. In fact, the only reason it's not higher on this list is that Jurassic World 2 is already confirmed to not be a return to the theme park or island misadventures of the first four films.
Who knows if audiences will like where the franchise goes next. But when your last entry is the third highest grossing film of all time, undoubtedly a billion dollars worth of curiosity will be there for at least one or two, or three more ventures…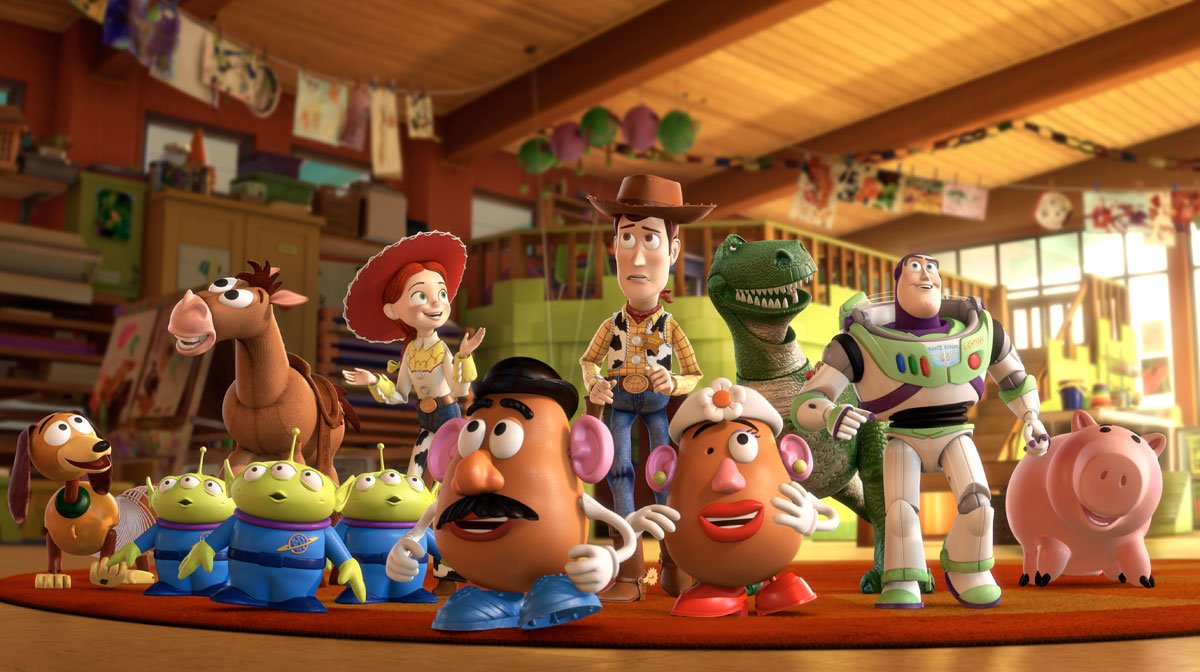 9. Toy Story
Most Recent Entry: Toy Story 3 ($1.06 billion worldwide)
Toy Story has only had three films released in the last 20 years. To some that makes it less of a reliable cash cow. However, its relative infrequency is also why the Toy Story films should be a boon for Pixar and Disney for generations to come.
One of the great advantages of animation over live-action in the realm of franchising is that by and large, aging doesn't matter. Tom Hanks and Tim Allen can still play the same respective cloth and plastic toys in the era of Captain Phillips and Last Man Standing that they played back when they were better known as Forrest Gump and that Home Improvement guy. And as their characters are perpetuated as universally timeless by Disney via toys, games, and theme parks, their movies have an increased expectation of anticipation. As opposed to the DreamWorks Animation model that ran the appeal of Shrek into the ground with four movies (five if you count the Puss 'N Boots spin-off) in nine years, Pixar's Toy Story remains an event everytime. And one that is now worth billions.
So while Toy Story 3 seemed like the perfect ending to the saga, your ticket is already bought for Toy Story 4 in 2017. Or perhaps your grandchild's ticket will also be purchased for whichever installment they're around to go to theater with you, be it Toy Story 4 or Toy Story 10.
8. Frozen
Most Recent Entry: Frozen ($1.27 billion)
Almost everything that I just said about Toy Story also applies to Frozen. It might only have one film right now, and the next one will not be here until 2019 at the earliest, but as the newest animated film to truly reach a universal audience of children, teens, adults, and generations of unborn Disney fans to come, Frozen is that kind of rare generational family film experience that became an instant classic. Like The Little Mermaid, Aladdin, Beauty and the Beast, The Lion King, and, yes, Toy Story. It is also the only one of those aforementioned Walt Disney Animation Studios films to have a sequel happening in-house with the aim of being a big screen experience. But that's what happens in the 21st century when you release the most successful animated film of all time.
Whether the follow-up is as good as the first Frozen is irrelevent. It merely has to be good enough to make everyone recall why they loved those characters. And with the whole cast and muisc writing team coming back, it's a good sign that the Frozen franchise will follow the Toy Story model of being a rare wintry treat that families will eat up billions of dollars at a time. All the while it creates an endless supply of toys, clothes, albums, ice shows, merchandise, theme park attractions, and the like for decades to come.
Let the storm rage on, indeed.
7. Fantastic Beasts and Where to Find Them (But Really Harry Potter)
Most Recent Entry: Harry Potter and the Deathly Hallows Part 2 ($1.34 billion worldwide)
Technically the first film under the title Fantastic Beasts and Where to Find Them has yet to even be released. But there's a reason that a film ostensibly based on a textbook and its fictional field of study already has a three-picture deal at Warner Bros. and a cast that includes Eddie Redmayne (post-Oscar) and Colin Farrell (post-True Detective) climbing aboard: it's really a continuation of the Harry Potter franchise.
While it is currently unclear whether this film will take place before or after the events of all eight Harry Potter films, Fantastic Beast is an exceedingly liberal adapatation of a tongue-and-cheek writing exercise that J.K. Rowling experimented with in 2001. Before the first film turned Harry Potter into a box office juggernaut, Rowling wrote fictional Harry's 12-year-old textbook about fantasy creatues and animals, complete with Harry and Ron Weasley's notes scribbled in the margins.
However, Rowling's fictional author Newt Scamander is now the star of at least a trilogy of films that will be tenuously connected to the book. In fact, we imagine if audiences love being again in the Harry Potter world as much as we suspect, then why stop at three pictures?
Much like Lionsgate's rumored plans for a post-Mockingjay world, leaving the books behind means the Harry Potter franchise can morph into anything that Warner Bros. wants as long as Rowling approves. And with hundreds of millions of dollars likely in the bank everytime up to bat, we imagine she will continue approving for the foreseeable future.
6. Avatar
Most Recent Entry: Avatar ($2.7 billion worldwide)
The most succesful movie of all-time. While some may have scoffed at director James Cameron promising a technological game-changer following his other most successful movie ever, Titanic, the renowned filmmaker had the last laugh. His blue CGI creations in Avatar are still the most photo-real animated creations to date and further he paved the way for 3D surcharges to be added on to nearly every big budget movie you have seen in the last six years. Everything is in 3D because Avatar "reinvented" the tech.
Despite what some may critique about the film's actual innovations, it effortlessly captured the public's imagination as the 2009 flick coasted through the early 2010 box office, becoming the highest grossing film of all time (with unadjusted inflation). People around the world wanted to get lost in the film's Pandora, and a fan community dreaming of this picturesque animation popped up overnight.
It might have taken Cameron almost half a decade, but he did finally announce in 2013 the long-awaited Avatar 2. And he added an Avatar 3 and Avatar 4 to the slate for good money measure.
With plans to film them concurrently, a la Peter Jackson, the trilogy of Avatar sequels are slated to open every Christmas between 2017 and 2019. While the initial hype has died down since the original film, hence Cameron also commissioning a series of novels meant to expand the universe beyond the single film before the sequels launch, there is no denying that it still has a hold on people. If each Transformers movie can make more than the last when viewers continue to swear off the series, it appears very likely that Cameron and 20th Century Fox are poised to make AT LEAST $3 billion off the Avatar sequels in the next five years at the multiplexes alone.
Maybe Cameron should have made the aliens green.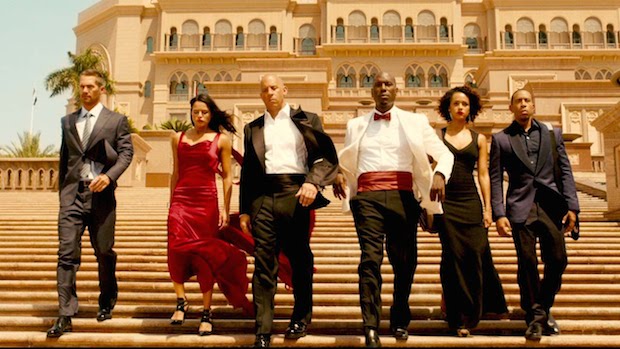 5. The Fast and The Furious
Most Recent Entry: Furious 7 ($1.51 billion worldwide)
Who would have thought when The Fast and The Furious opened in 2001 that it would become one of the most lucrative (and endless) movie brands of the 21st century? Universal Pictures surely didn't. While that original entry made an impressive $207 million worldwide, star Vin Diesel opted out of an immediate sequel. By the time the third installment came about, Paul Walker was also gone, and Universal was even toying with turning the logo into a Direct-to-DVD brand. But somehow, directing newcomer Justin Lin turned that threequel, The Fast and The Furious: Tokyo Drift, into a mildly entertaining installment. He also got something far more valuable out of it: Vin Diesel agreeing to a cameo.
With Diesel returning to the franchise, Lin and company improbably turned the Fast and Furious franchise into a low-rent Ocean's 11. Or is that a greasy and well-oiled Avengers for the non-nerd set? Either way, the return of Diesel soon meant also bringing back the original film's Paul Walker, Michelle Rodriguez, and Jordana Brewster. Likewise everyone from the lesser sequels were soon there too, plus Dwyane Johnson. And in case you haven't heard, the Rock has made a career out of becoming franchise viagra.
The series has tragically lost the young Mr. Walker far too soon, but with its growing ensemble still focused on Diesel and the most charismatic eyebrow in Hollywood (Johnson), the series is in incredibly healthy shape.
And unlike so many other franchises on this list, it is neither based on decades of literary or comic book mythology, nor on a classic film with an untouchable reputation. This is Fast and the Furious, people! Keep coming up with cool car-based stunts, and new locations for the performers to riff and mug at the camera, and audiences will be there. This isn't about a perfectionist taking nine years to make a sequel; this is the last stand for unapologetically musclebound and Corona-breathed action being performed in the camera. And the last two entries earned more at the box office than storied legacy series like Star Trek, X-Men, and Spider-Man.
They'll make 50 more of 'em.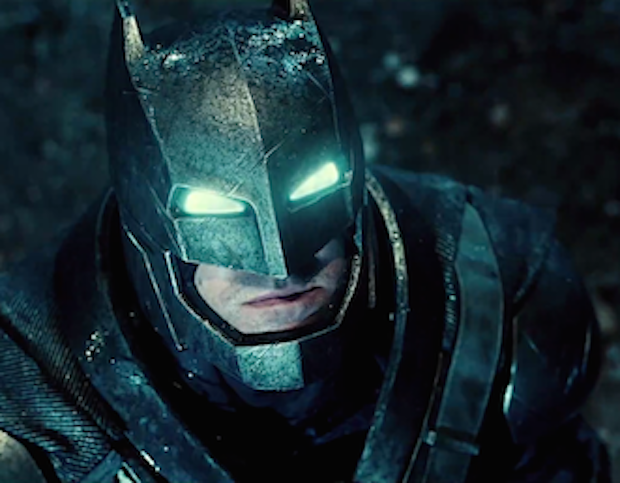 4. Batman
Most Recent Entry: The Dark Knight Rises ($1.08 billion worldwide)
However, it is hard to beat the single most lucrative superhero of all time. Every Fast and the Furious film might be guaranteed from here on out to make $800 million or more, but to paraphrase director Christopher Nolan, they'll still be making Batman movies after we're all long dead.
As it turns out, super-powerless Batman has proven to be the most durable cape to ever flap in Hollywood. First (memorably) brought to the screen as a product of camp satire in the 1960s by a grooving Adam West, Batman has been reimagined nearly a half-dozen times on the big screen. He has been a creature of near-supernatural weirdness and shadow under Tim Burton, a real life action figure with a nipple fetish during Joel Schumacher's tenure, and a haunting parable for our post-9/11 and post-Great Recession World with Christopher Nolan. The last of which is the first superhero vision to earn true respect and legitimacy amongst critics and filmmakers alike, even changing the entire Academy Award Best Picture bracket after The Dark Knight's infamous snubbing.
Yet one year after that iteration of the character concluded, we had another breathlessly announced for 2016. As it turns out, if ever there is a DC movie that underperforms, the new and eternal answer at WB will be to add Batman to it. In the wake of Man of Steel failing to gross $650 million, we now live in a world where WB executives seem convinced that the cornerstone of the DC Cinematic Universe needs to the Frank Miller and Zack Snyder Batman. It is not hard to imagine the same scenario playing out every time WB has a masked underperformer. "Wonder Woman didn't cross $800 million? Light the Bat-Signal!" 
And so it is that Batman's inclusion in Batman v Superman: Dawn of Justice all but ensures another $1 billion-plus gross for WB and their pointy-earned night rat. Even if Ben Affleck somehow does unimaginably flop as the character, audiences have shown they are always eager for a new, new interpretation. Isn't that right, Mr. Clooney?
Like a particular leaden falcon statue, Batman is the stuff box office dreams are made of.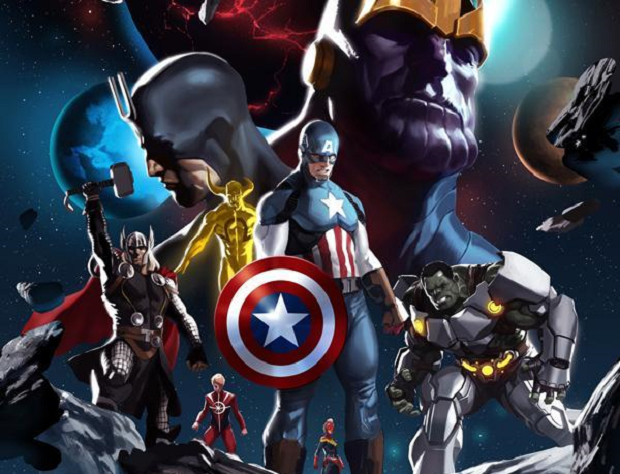 3. The Avengers
Most Recent Entry: Avengers: Age of Ultron ($1.40 billion worldwide)
Of course, Marvel Studios has proven that the only thing better than a successful superhero is a successful superhero team. The Avengers may simply have two films out at the moment, but they have single-handidly reinvented how blockbusters and big budget Hollywood tentpoles are made in the 21st century.
Originally a curiosity to the industry that fans waited five years for with baited breath, The Avengers proved that when five films all build to a single event, expectations are through the Helicarrier. Even people who never saw any of the previous Marvel Studios pictures made a showing at their nearest multiplex, helping The Avengers become the first movie to ever cross $200 million in a single weekend. That's clearly more than walking around money.
 The Avengers is not really a franchise: It is the most brilliant form of movie marketing in a generation. In essence, it is the gravitational sun to a slew of other franchises (currently seven if one counts next year's Doctor Strange, and that number will grow). Hype for the mere existence of this particular solar system causes audiences to wander into all of the "lesser" franchises from their most popular (Iron Man) to their globally most risky (Captain America). Even the one flop in the group, The Incredible Hulk, comes out of the post-eclipse smelling like roses. So much so that moviegoers, who turned up their noses and refused by and large to attend the last two Hulk films, clamor now for the mere sight of him. Thus each of the smaller movies ultimately serves as a commercial for the others, as well as the larger event, which then in turn advertises the unending sequels.
Like a self-digesting snake, it is a wonder to behold. For the first time, it actually encourages distance and years between each installment. The more (reasonable) length of time between Avengers films allows Marvel to squeeze in as many smaller tentacles from this box office leviathan. For example, Marvel's "Phase Four" (as sequels now act as waves, instead of individual stories) will feature EIGHT films. And when these bigger franchise films such as The Avengers hit…even Asgard will tremble.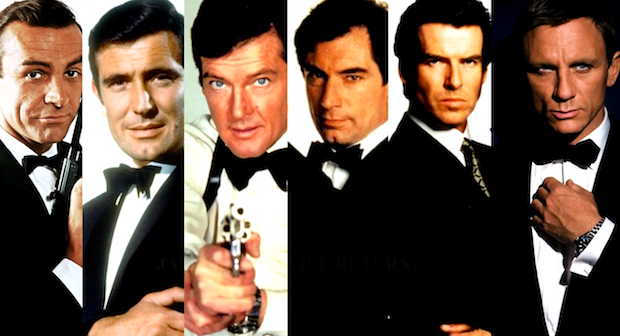 2. James Bond
Most Recent Entry: Skyfall ($1.10 billion worldwide)
It's still hard though to trump the most profitable franchise model of the 20th century. His name is Bond, James Bond, and he has survived the end of the Cold War. Who the Hell are you to say that he can be topped?
Ian Fleming, a World War II era spook, created 007 to be a product of 1950s Cold War paranoia. But when Cubby Broccoli and Harry Satlzman reimagined him as the ultimate suave alpha male for the 1960s, they really created something timeless.
Once upon a time, people were convinced that James Bond could not survive the absence of Sean Connery. Then it was Roger Moore. Sure, Bond has had his rough spots, such as the lukewarm response received by George Lazenby and Timothy Dalton, but even the end of the Cold War couldn't stop him. GoldenEye (1995) and Pierce Brosnan proved that Bond could still work at the turn of the century, and by the time Daniel Craig donned the tux in 2006 for Casino Royale, it felt more like a cozy tradition our culture goes through every couple of years, as opposed to a risky recasting; it's aking to observing how each host country will light the Olympic Torch.
When MGM went under a few years ago, people ran mock-horror stories about this being the end for Bond. However, that seemed about as believable as any one of Ernst Blofeld's far-out plots. Like all the fans confident in the generational 007 tradition, Sam Mendes and Eon Productions quietly continued production on what would become Bond's 50th Anniversary film, Skyfall. Coincidentally that is also the first Bond feature to cross $1 billion. And even if it were the last to do so (it won't be), Bond has proven more durable than any other fictional character not penned by William Shakespeare.
We have seen Bond's Shaft and Star Wars years with Roger Moore, his Miami Vice and Die Hard missteps with Timothy Dalton, the Face/Off and True Lies era with Pierce Brosnan, and the Bourne and Dark Knight moments featuring Craig. He will shift with whatever cultural trend comes next, but he will always do so with a smirk and a finely pressed tuxedo.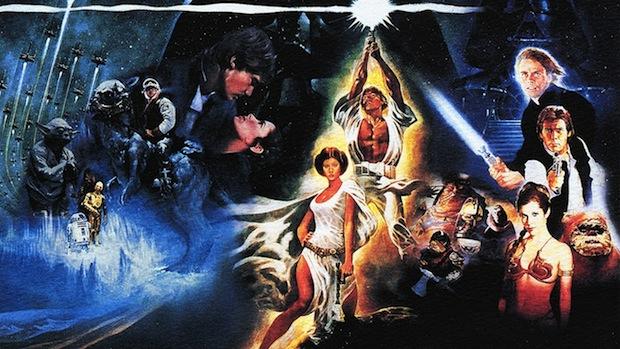 1. Star Wars
Most Recent Entry: Star Wars Episode III: Revenge of the Sith ($848 million worldwide)
Of course, there is one franchise more valuable than any other at the moment, and it is one that somehow is currently combining the iconography of a 20th century classic with the business model of the 21st. Hello, Star Wars.
A long, long time ago in a franchise far, far away, George Lucas created the ultimate summer movie experience. Star Wars combined it all: science fiction, fantasy, old fashioned romance, screwball comedy, MGM-styled movie magic, cutting edge ILM special effects, and a Wookie. Audiences hadn't quite seen anything like it, even if they had seen it all before. Hence, they lined up for the film's two tightly connected and brilliantly told sequels, Empire Strikes Back and Return of the Jedi.
However, something strange happened. The franchise ended. It did not peter out until audiences grew sick of Han, Luke, Leia, and especially C-3PO (nobody can ever grow tired of R2D2 or Chewie). It closed the book…but even George Lucas, the first guy to turn his leading lady into a pez dispenser through merchandising, could not predict the unending demand.
Three awful prequels later, and audiences still don't care that Star Wars hasn't had a good movie since at least 1983. They want more! Ergo, Lucas finally relented and sold the rights of his Star Wars to Disney, and there was much rejoicing. Indeed, there would be more Star Wars films forevermore.
With Disney's decision to supersize Star Wars, the franchise will soon become like Starbucks, one will be open on every corner. Disney has announced plans to begin releasing a Star Wars film, whether official "Episode" titles or spin-offs, every year from 2015 until at least 2022. Disney now has the most durable brand of the 20th century and they're going to Wario Shake It like The Avengers for all its worth over the next decade. And it's nothard to imagine this box office hustle will last far longer than that.
Some fans of any of the various franchises listed above are sure to point out that only one of six Star Wars films has crossed $1 billion. However, that film did so nearly 20 years ago without 3D ticket inflation, IMAX or just regular sky-rocketing ticket prices. In fact, when one considers adjusted ticket inflation, Star Wars is the second most successful film of all time.
There's no escape from this tractor beam, your highness.