Features
Ten comicbook creators to watch out for
A guide to the newest and most promising forces in the comics world (and, later, the movie world...?)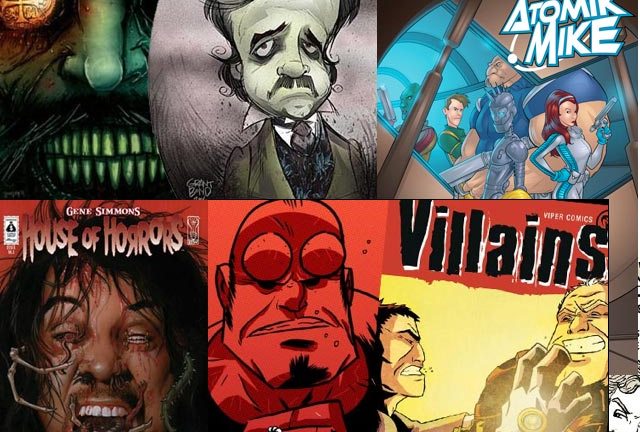 The comic book world is bulging with unique and deserving talent. Here are just a few of the creators to keep your eyes on in the coming years. Each is a tremendous talent with unique vision; you're missing out if you haven't checked out their work. Let's get to it.
1: Israel Cruz
Israel Cruz is the penciler at the Alias Studios property Atomic Mike. His panels pulse with maniacal energy and are so sharp and crisp they look as though they jumped out of a cartoon. Plus he draws cool monkeys! Atomik Mike has also been optioned for TV from Comcast cable to add to their Kidquest Adventures morning programming.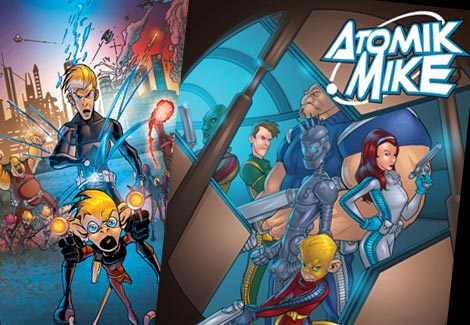 2: Dwight L. MacPherson
Dwight L. MacPherson is the writer of Interagents (Chimera Studios) and a host of other credits. His unique voice and ability to make you care about his characters will keep you coming back for more. His range of writing stretches from the comic and surreal with Edgar Allen Poo to classic comic book stylings in Interagents. His latest offering American McGee's Grimm seems to be a fusion of numerous genres and one to keep an eye on.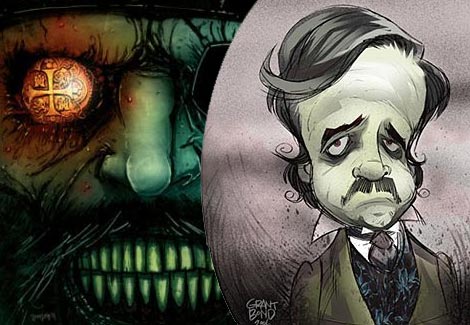 3: J.C. Grande
J.C. Grande is the penciler here. J.C. has been one of the best kept secrets in comics for a while, working on things such as Marshal Tyme (Ronin Studios). But this looks to be a remarkable year for him. With his title Johnny Monster the world is about to discover an amazing new artist in its midst. Johnny Monster appears to be his breakout work. The story is a rollicking monster tale with J.C.'s amazing visuals keeping the pulse-pounding pace going the entire time. Here's hoping we get more of Johnny Monster in the near future.
4: Dave Flora
Dave Flora, the creative mind behind the pulptastic Ghost Zero, finally gets a chance to shine. His latest Ghost Zero short is being released by Moonstone and now comic buyers will get a chance to see what webcomics readers have known for quite some time. Ghost Zero is the coolest retro pulp character in years. Ghost Zero updates the pulp genre while adding in a good mix of horror and mystery along the way. Starting with regular postings on Drunk Duck, he built a mythology and characters that are nostalgic yet relevant to today.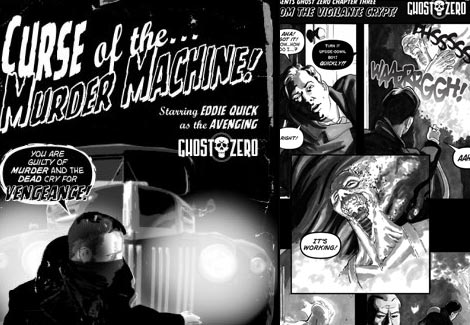 5: Sean Taylor
Sean Taylor is the writer of Gene Simmons House of Horrors. His zany and bizarre stories are not only a trip to read but to savor. His next series is Jesse James In The Mayan Underworld (Arcana). It sounds just weird enough to be interesting. Sean is also working on Gene Simmon's Dominatrix (IDW Publishing). And another creator-owned title called Last Chance School For Girls (Arcana).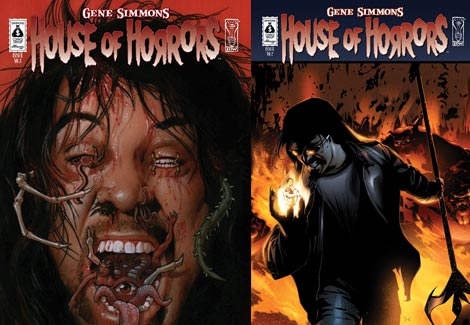 6: Mike Imboden
Mike Imboden is the writer of Fist Of Justice (Digital Webbing) and The Living Corpse (Zenoscope, title created by Ken Haeser and Buz Hasson). He's taken Fist Of Justice and turned it into one part homage to old comics and one part joy ride. He's also turned the ever growing zombie genre on its ear with the laugh inducing Living Corpse. A particularly fun crossover was when he had his two characters meet up in the third issue of Fist Of Justice. I mean, who doesn't like seeing a superhero beat on zombies?
7: Ryan Cody
Ryan Cody is the artist for this criminally underrated Viper Comics series, by the way, which you should immediately go out and buy right now. Seriously, I'll wait. Alright, you're back, good. Ryan's upcoming Hurricane Kids looks to continue his streak of great work. Hurricane Kids premiered at the Phoenix Comic Con and will also be available as a webcomic. Building on a previously released 16 page black and white comic, the new series will be full color and if it's anything like his previous work on Villains, a must read.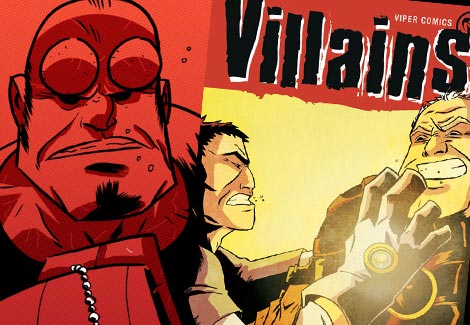 8: Amin Amat
Amin Amat is the artist on Kolchak The Nighstalker and Buckaroo Banzai (Moonstone). Amat has taken these properties and made them his own. His work continues to impress and more good things should be expected from him. His meticulous work on each piece of artwork may take longer than most, but it is always worth it.
9: Brent Schoonover
Brent Schoonover has penciled a wide range of work including Dead @ 17: Rough Cut Volume 2 (Viper Comics), Astronaut Dad (Silent Devil) and Horrorwood (Ape Entertainment). He continually puts out impressive work and doesn't look to stop anytime soon. His series, Horrorwood, is a classic noir style comic that pulls the reader in with its sharp visuals and engaging story. It's not to be missed.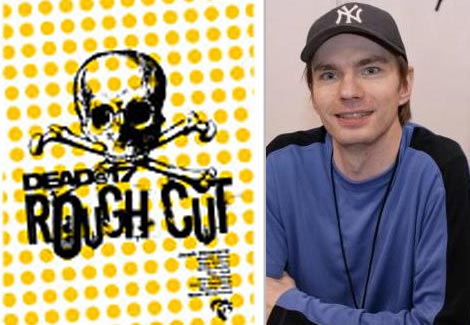 10: Bobby & Peter Timony
Bobby & Peter Timony are the co-creators here, for Zuda. This humorous and intelligent strip reminds people of just how funny comics can be when done correctly. Best of all, it's free. One of the first strips chosen by Zuda as an ongoing series, it has been consistently good and one of the real bright spots of webcomics.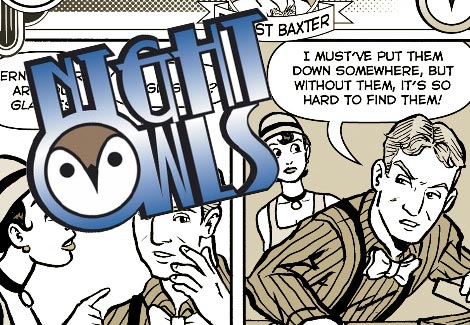 Honorable mentions go out to Anthony D. Lee artist & colorist, Scott Godlewski artist and Diana Greehalgh artist, inker and editor.